Keynote by U.S. Secretary of State Anthony J. Blinken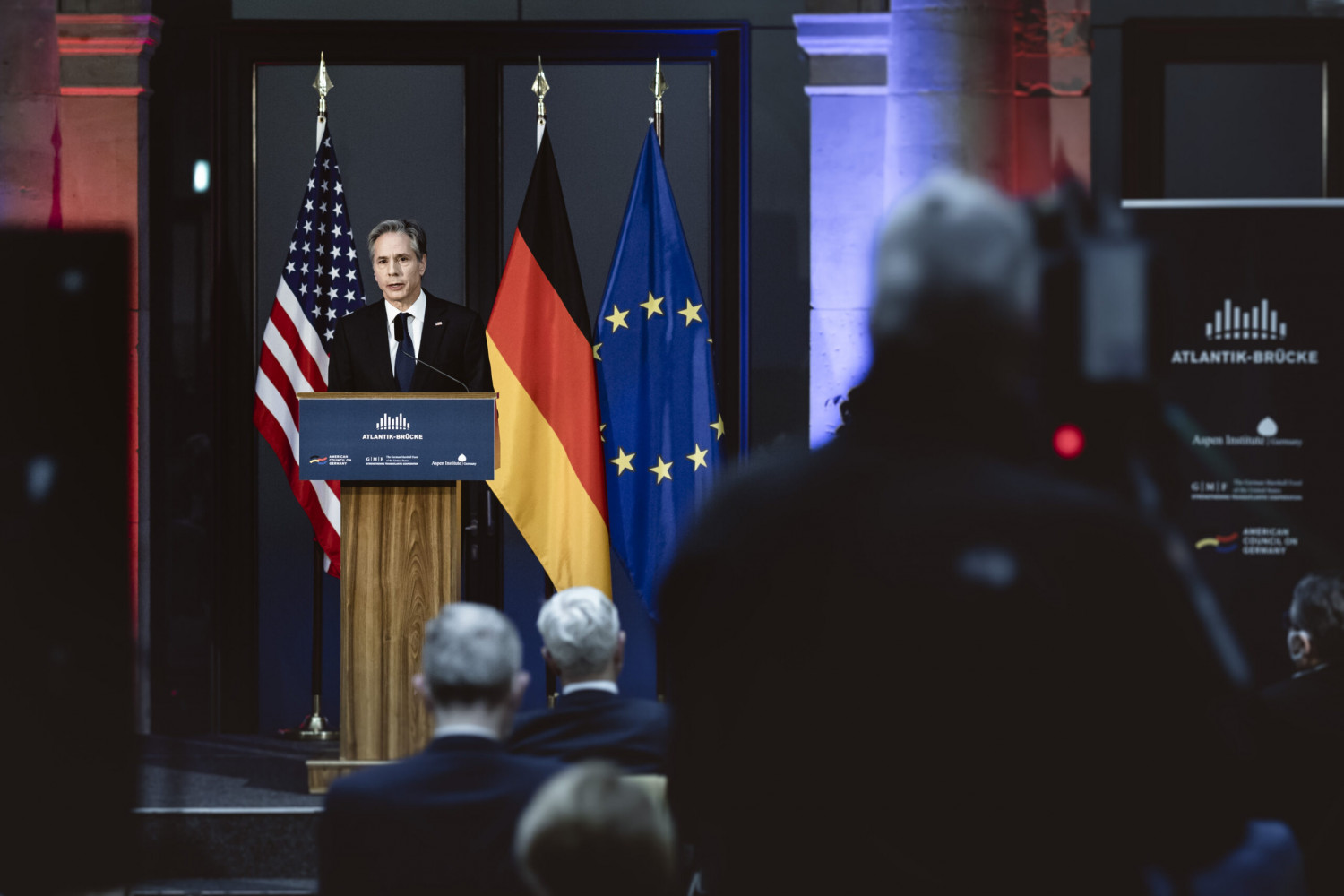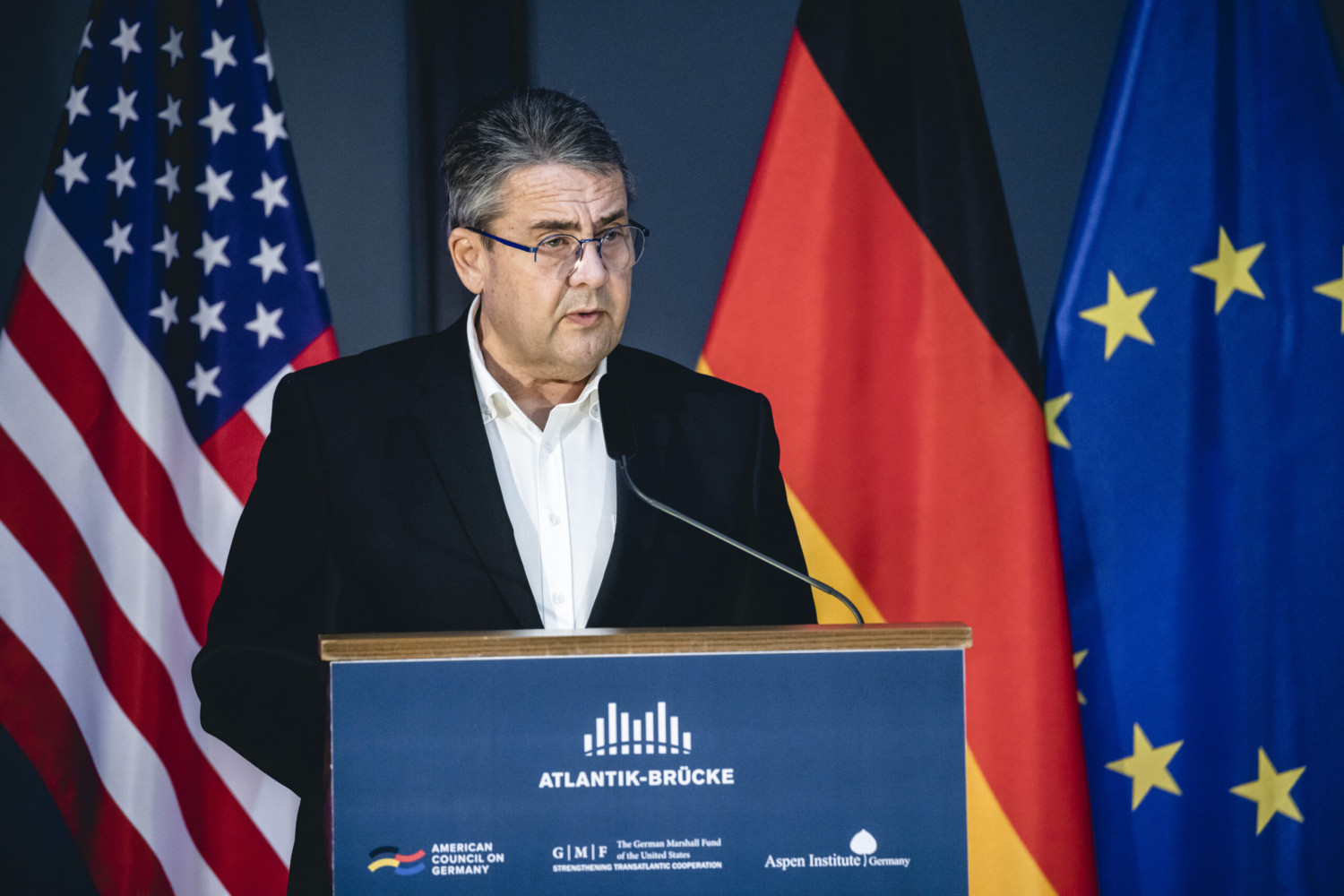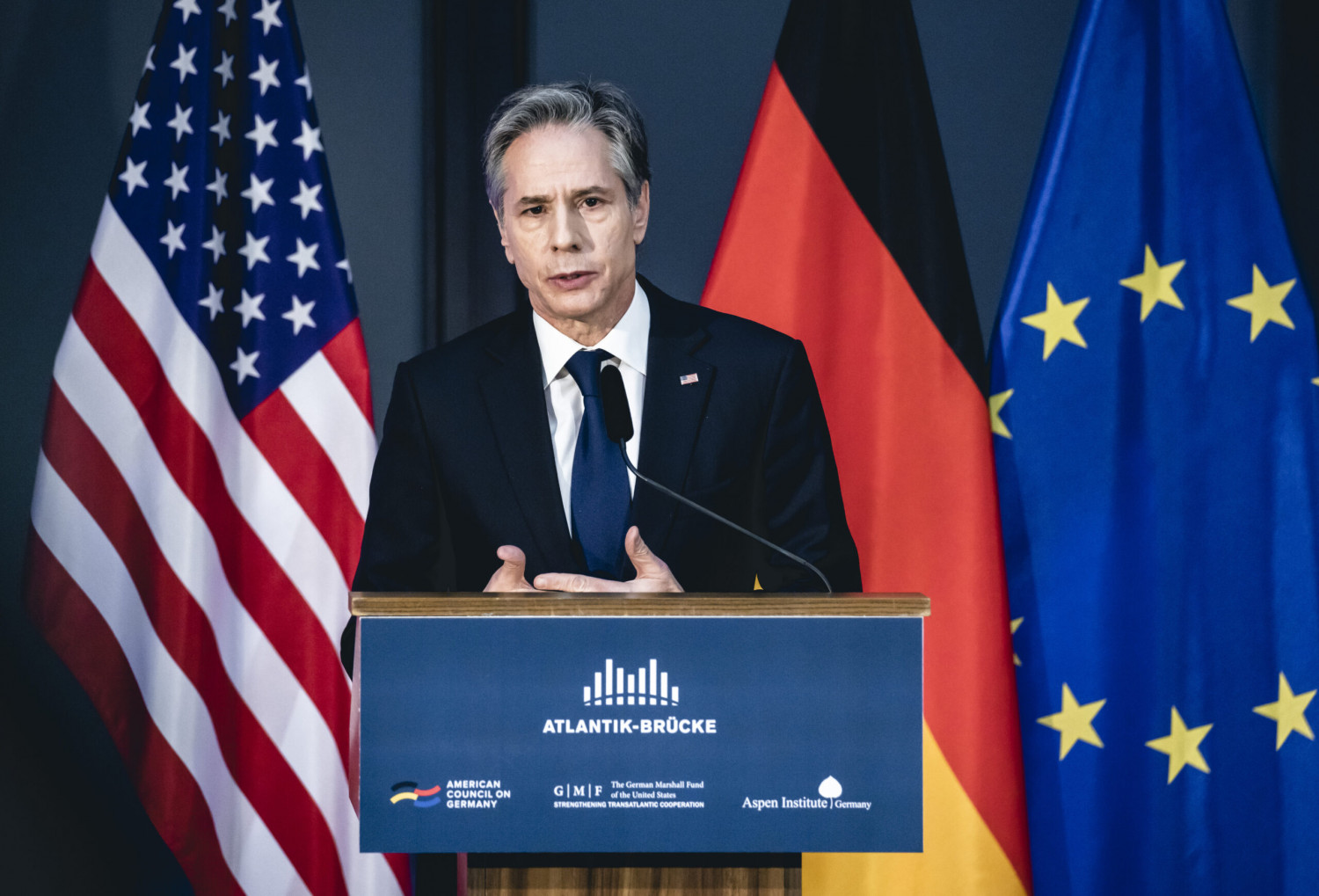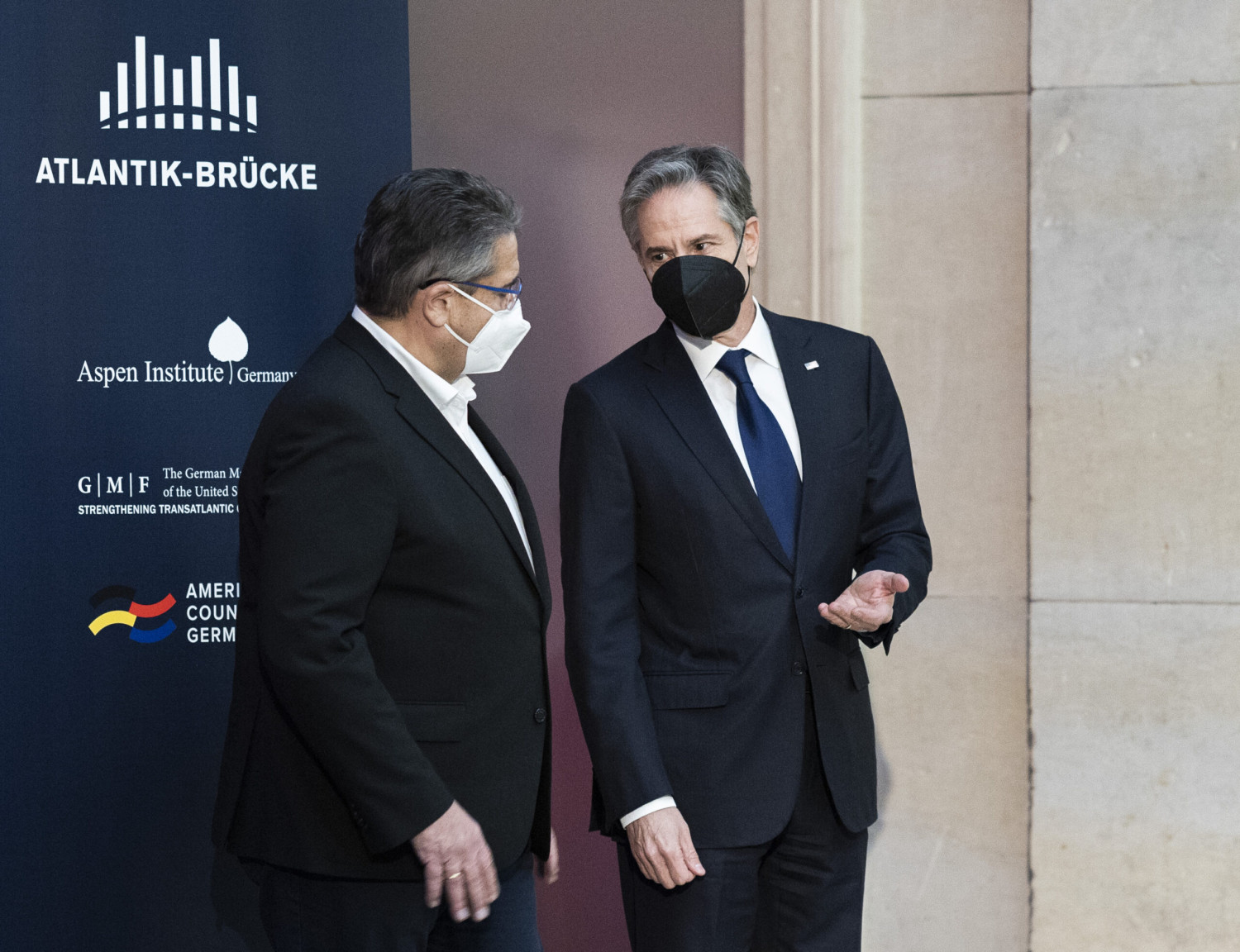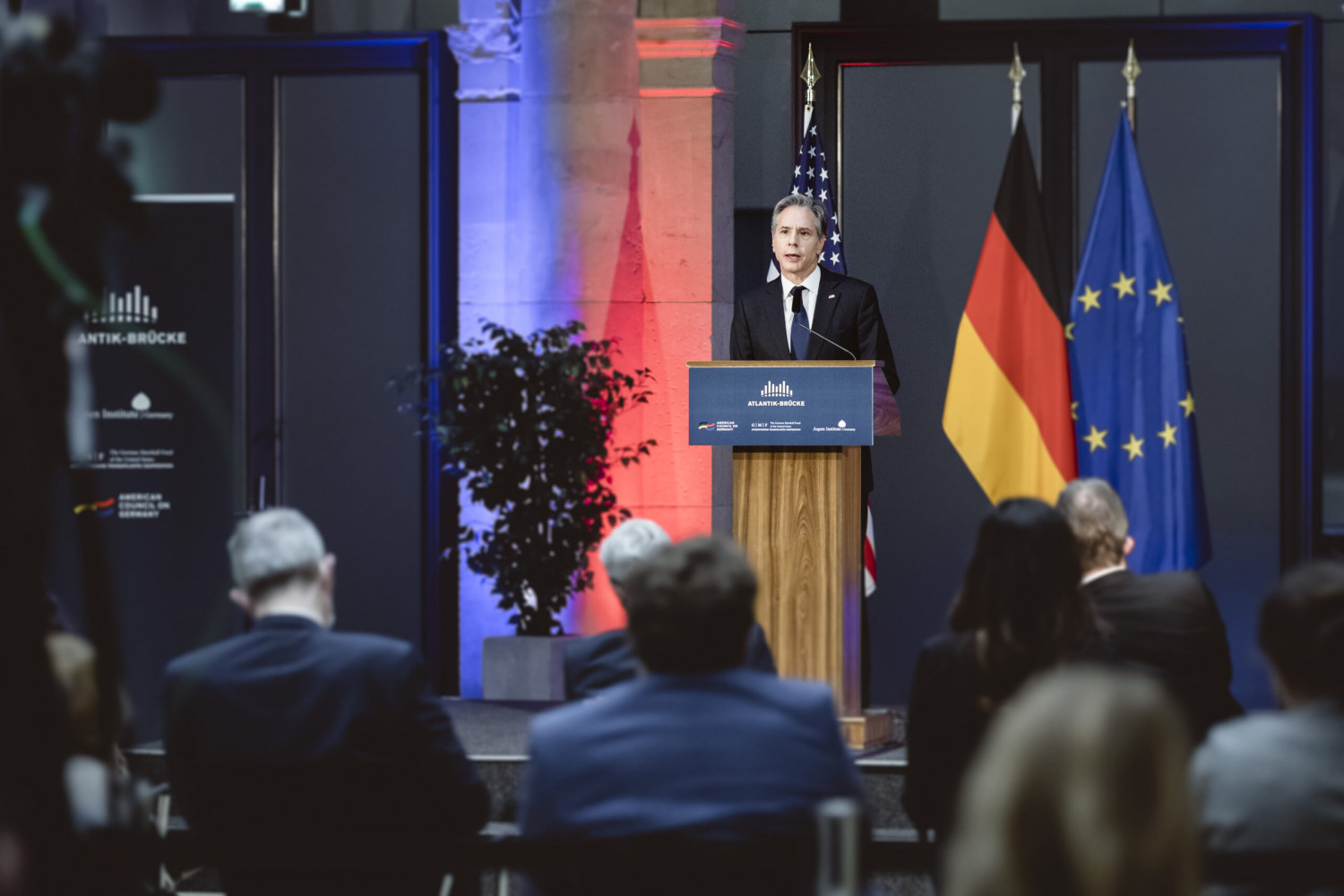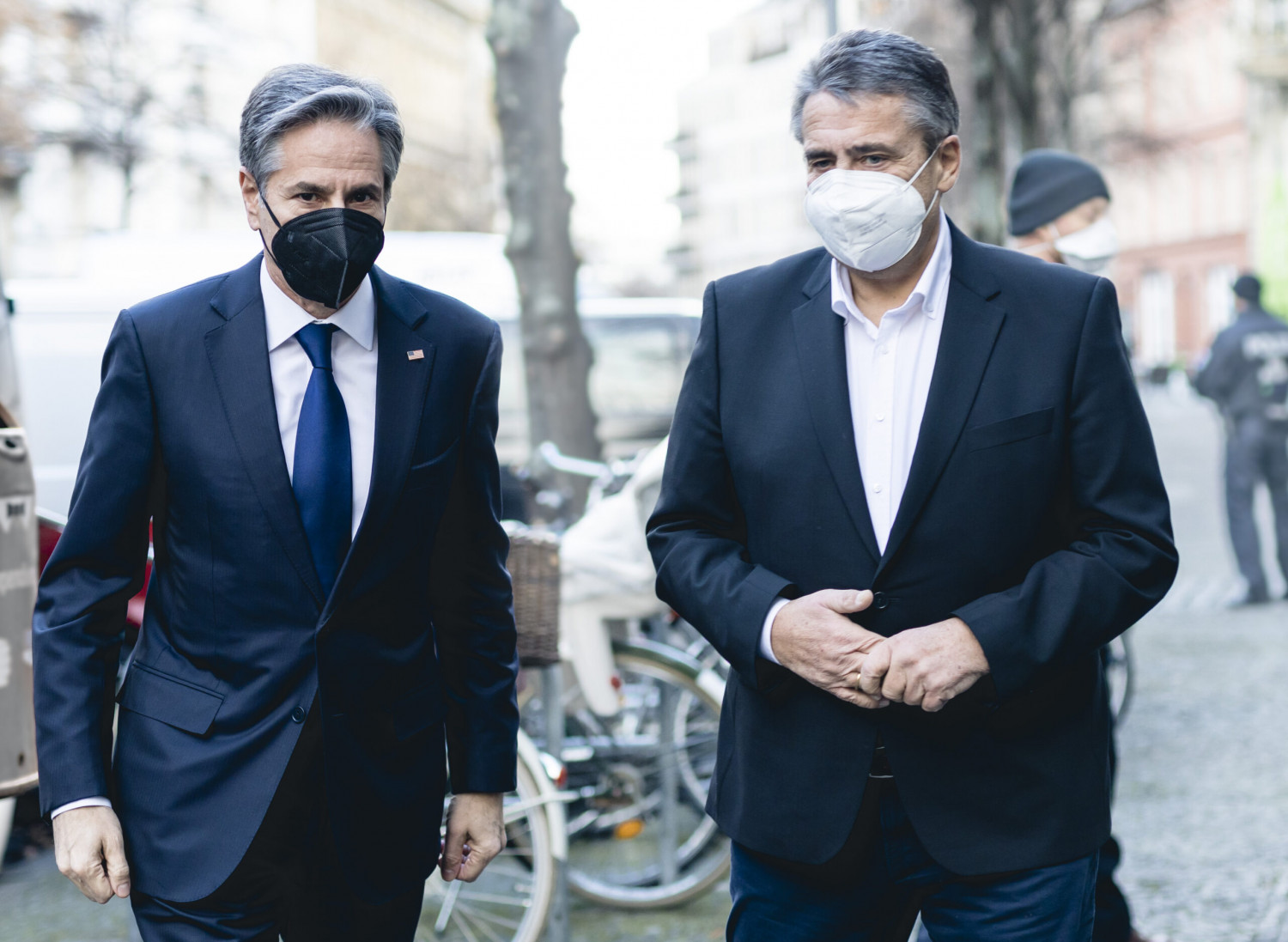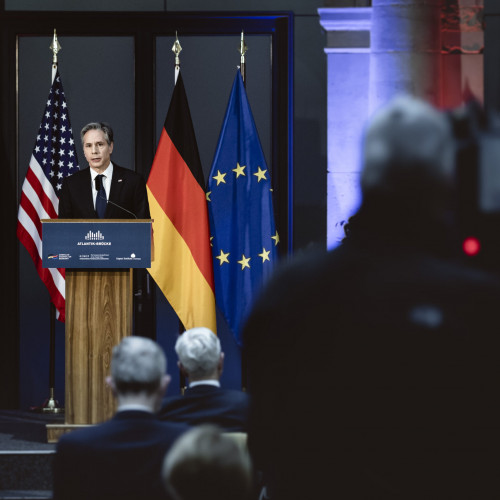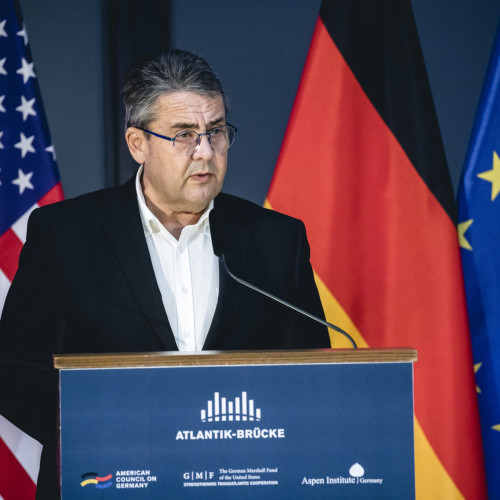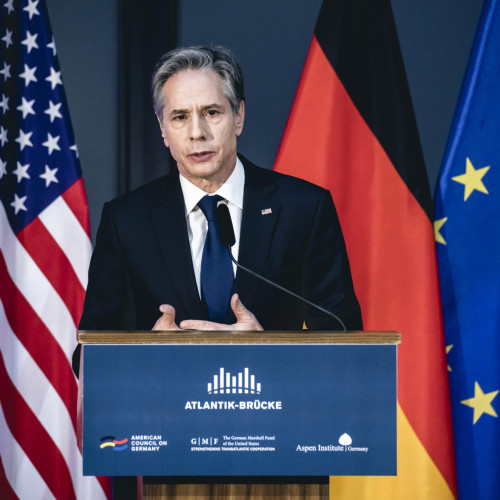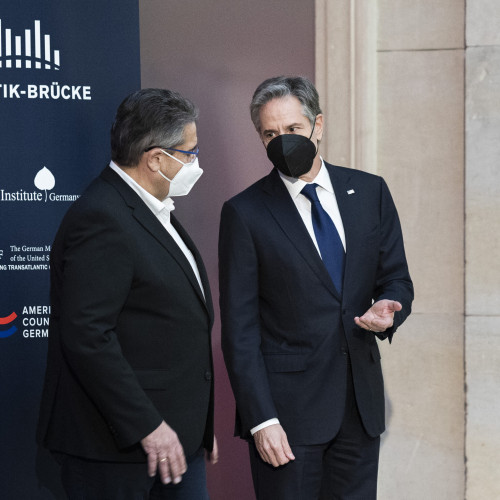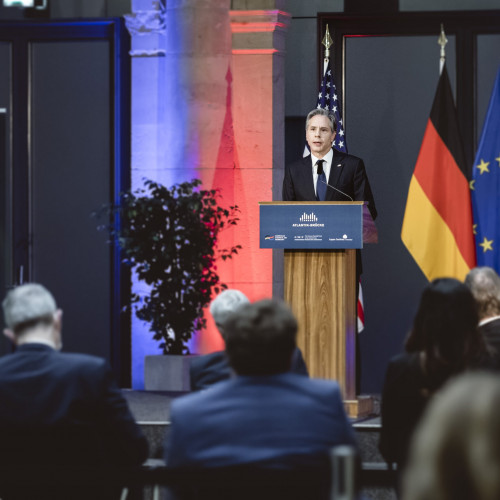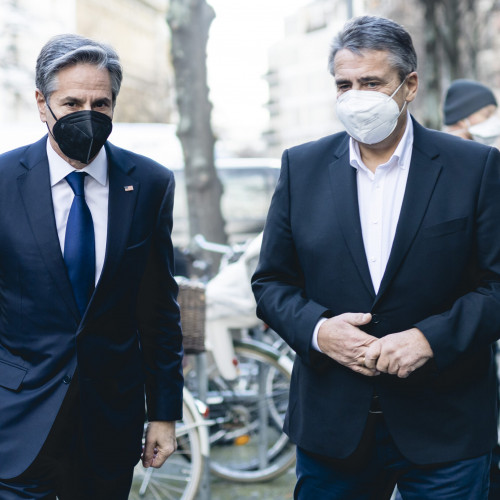 Atlantik-Brücke, the American Council on Germany, the Aspen Institute Germany and the German Marshall Fund of the United States were honored to host U.S. Secretary of State Antony J. Blinken for a lecture on the transatlantic partnership. In light of Russia's threats, Secretary Blinken issued a strong warning against invading Ukraine. "Once the principles of sovereignty and self-determination are thrown out, you revert to a world in which the rules we shaped together over decades erode and then vanish," he said. Russia should not be allowed to violate these principles with impunity, he added. The fate of Ukraine is not a local conflict, he said. "At its core is Russia's rejection of a united, free and peaceful post-Cold War Europe." Blinken stressed that the U.S. and its partners cannot allow this to happen.
The U.S. Secretary of State was welcomed by Atlantik-Brücke Chairman Sigmar Gabriel.