"Our Strength Comes from our Diversity"
Reflections from a New Bridge Program Cohort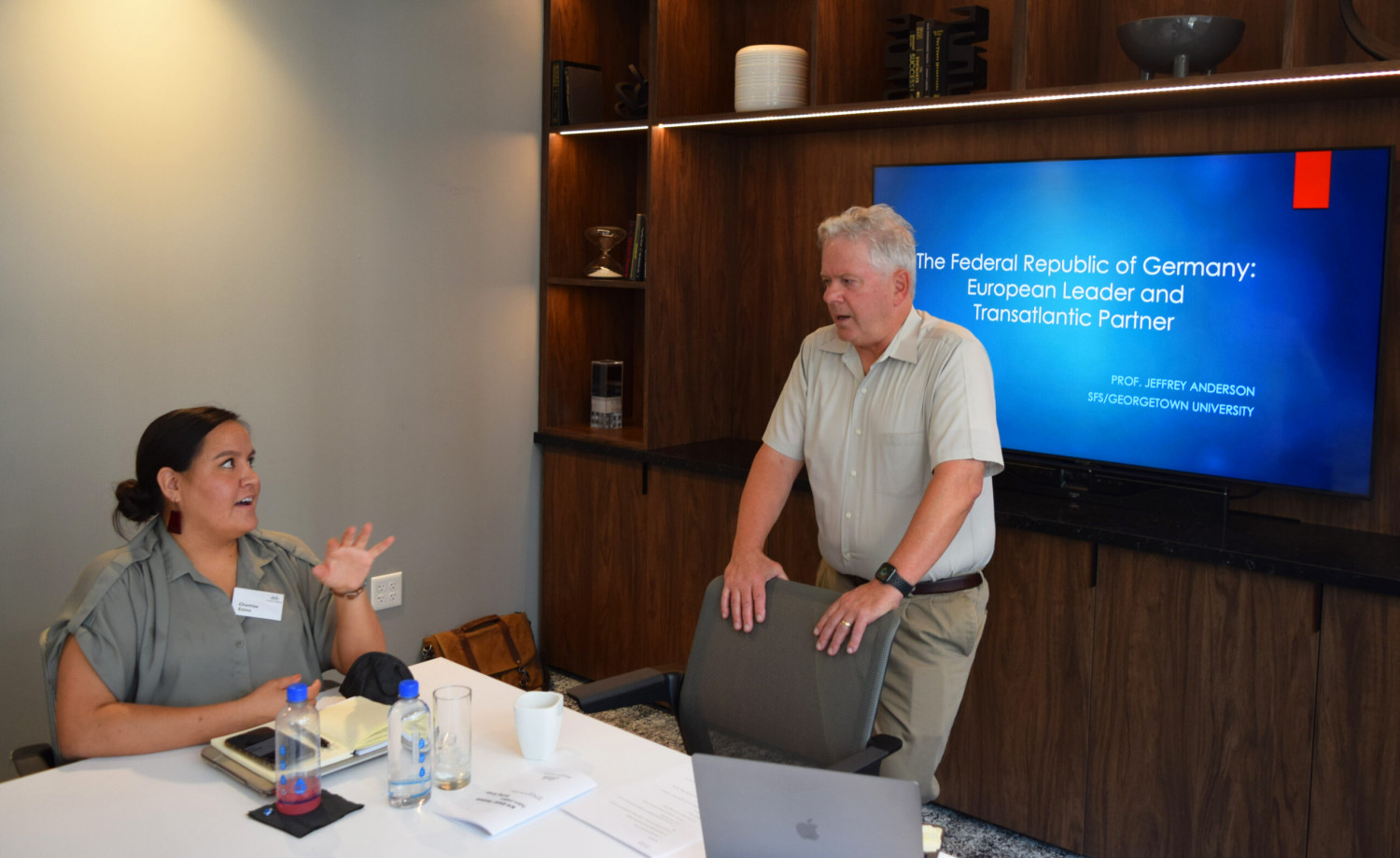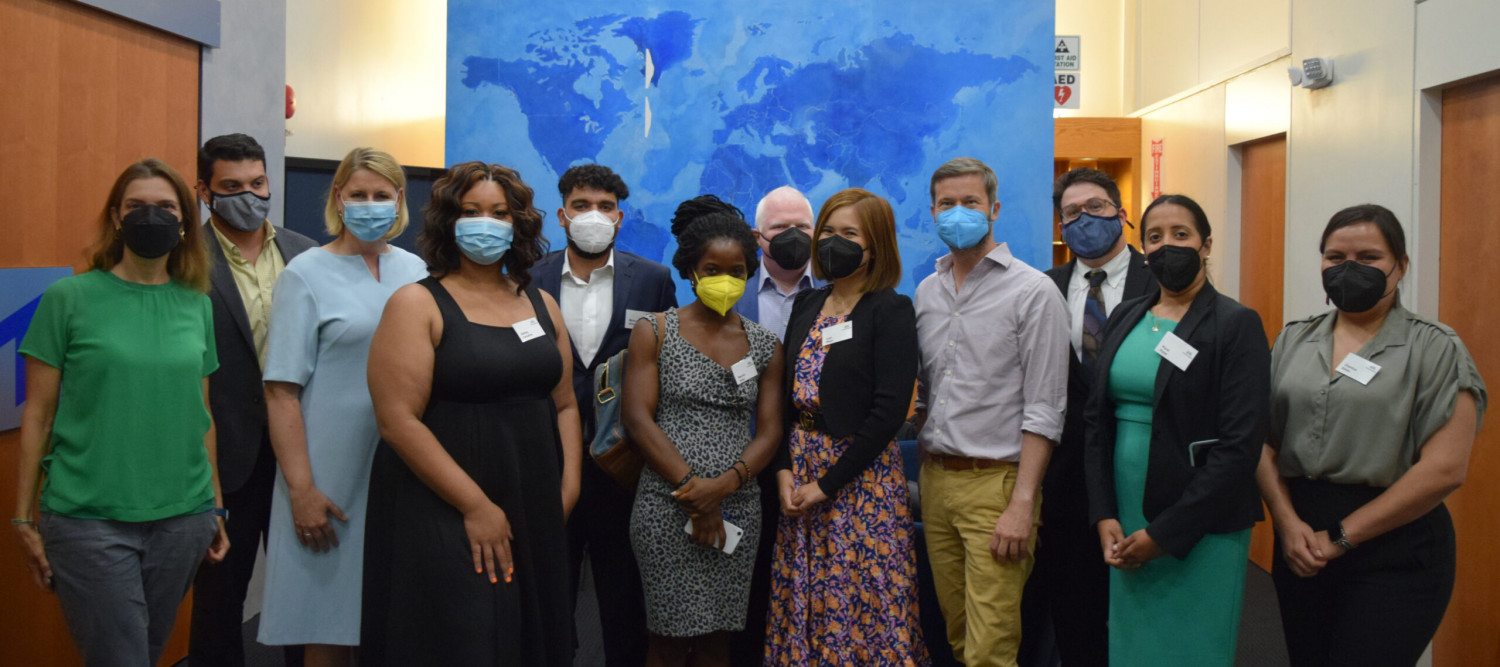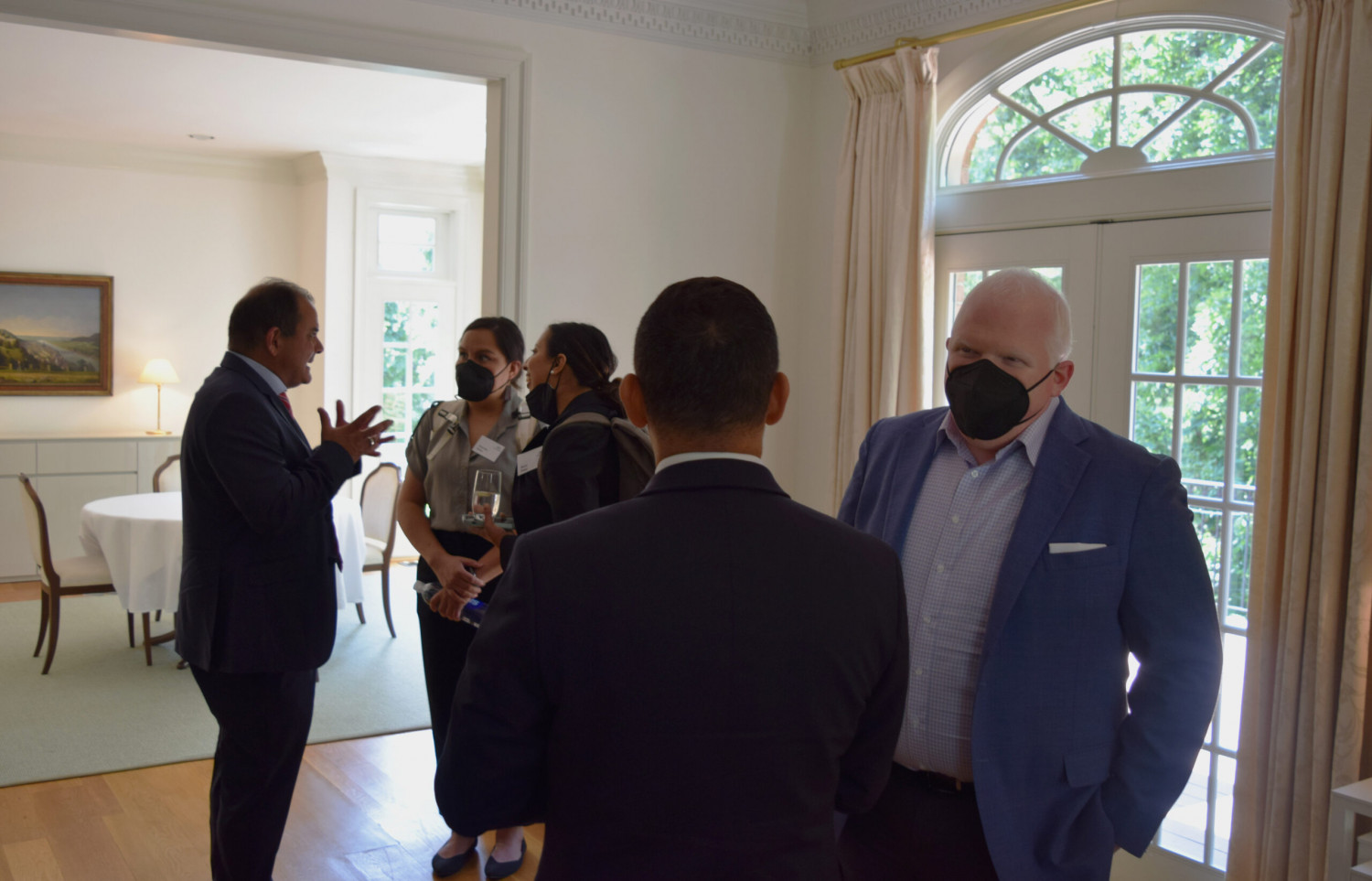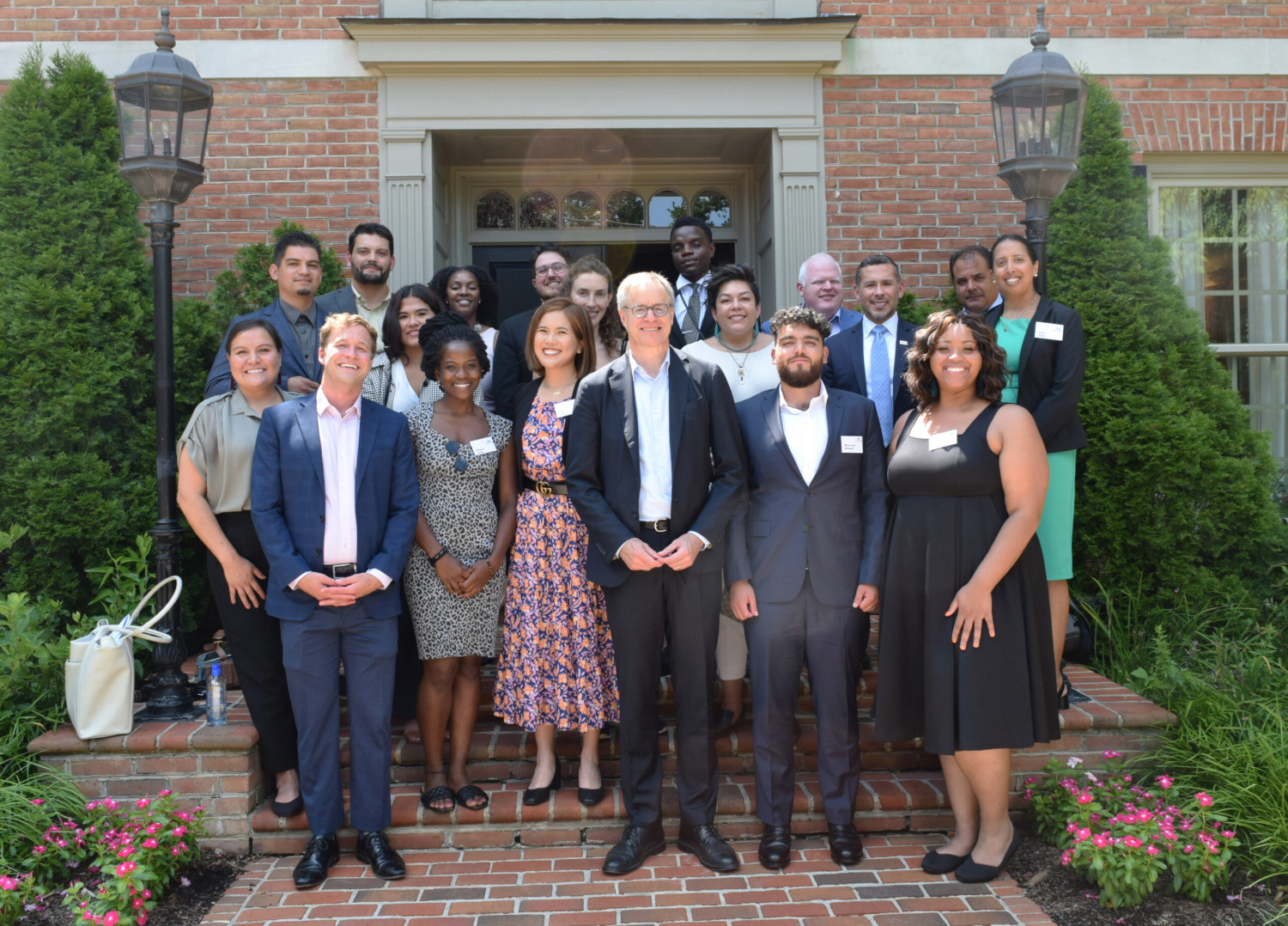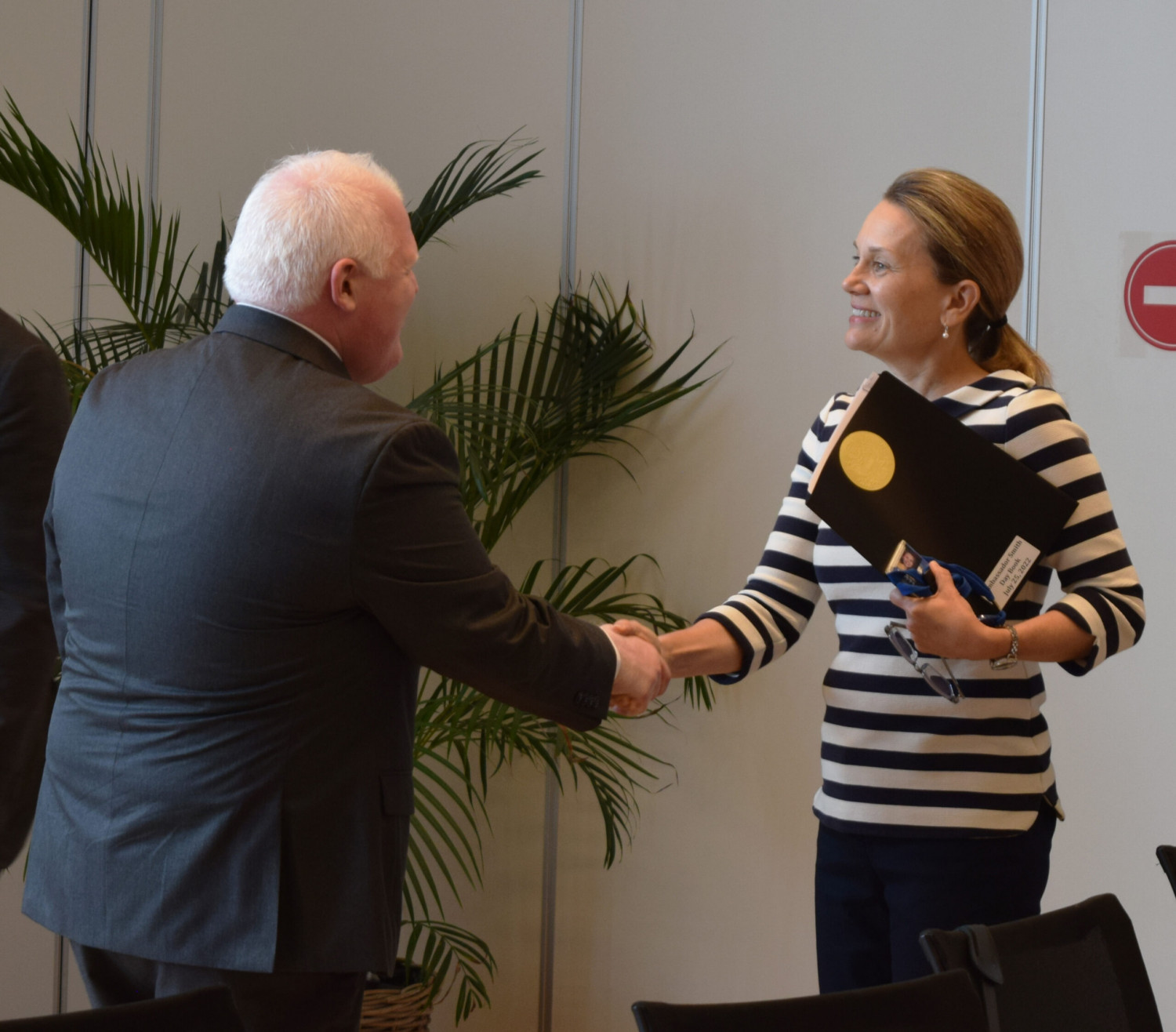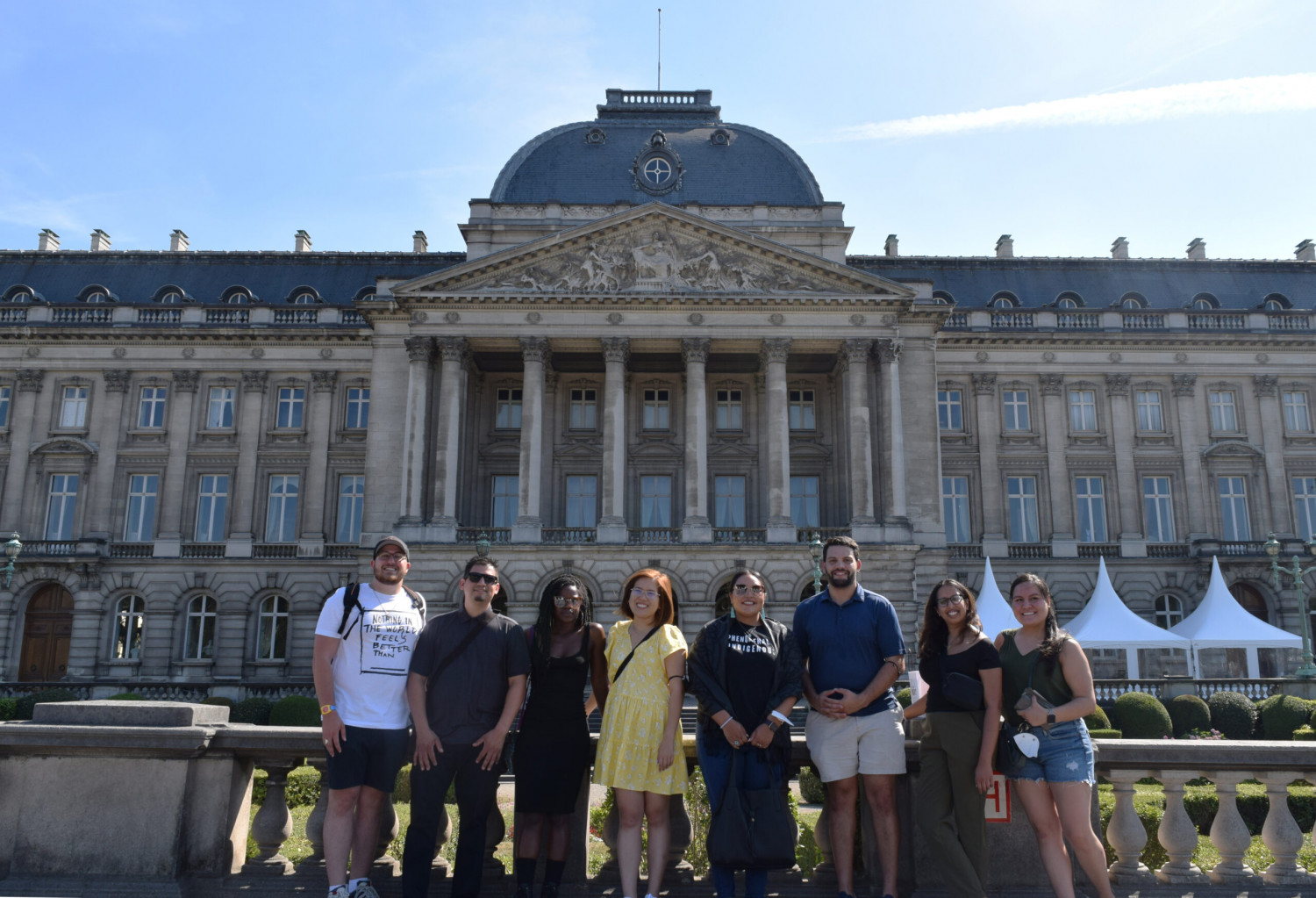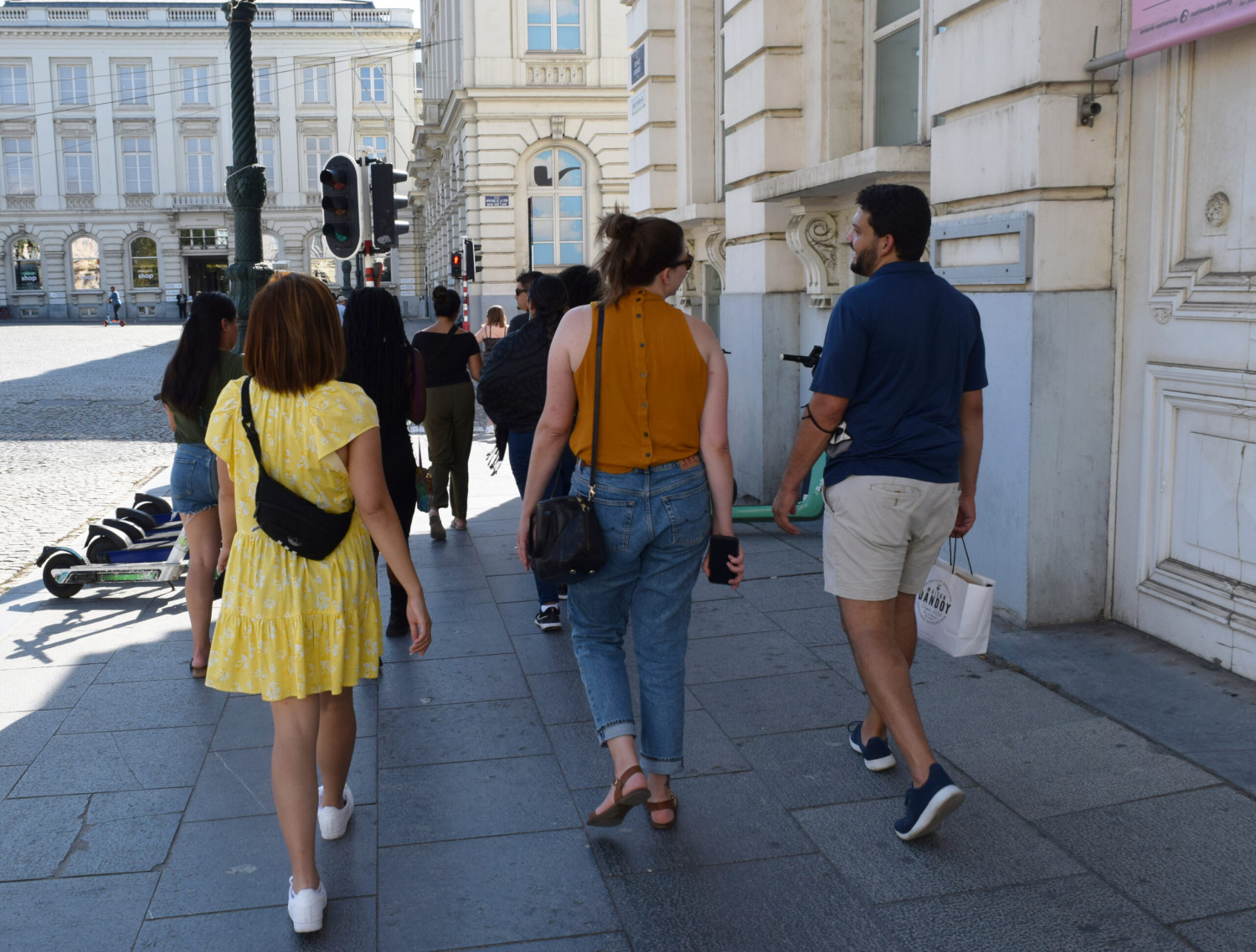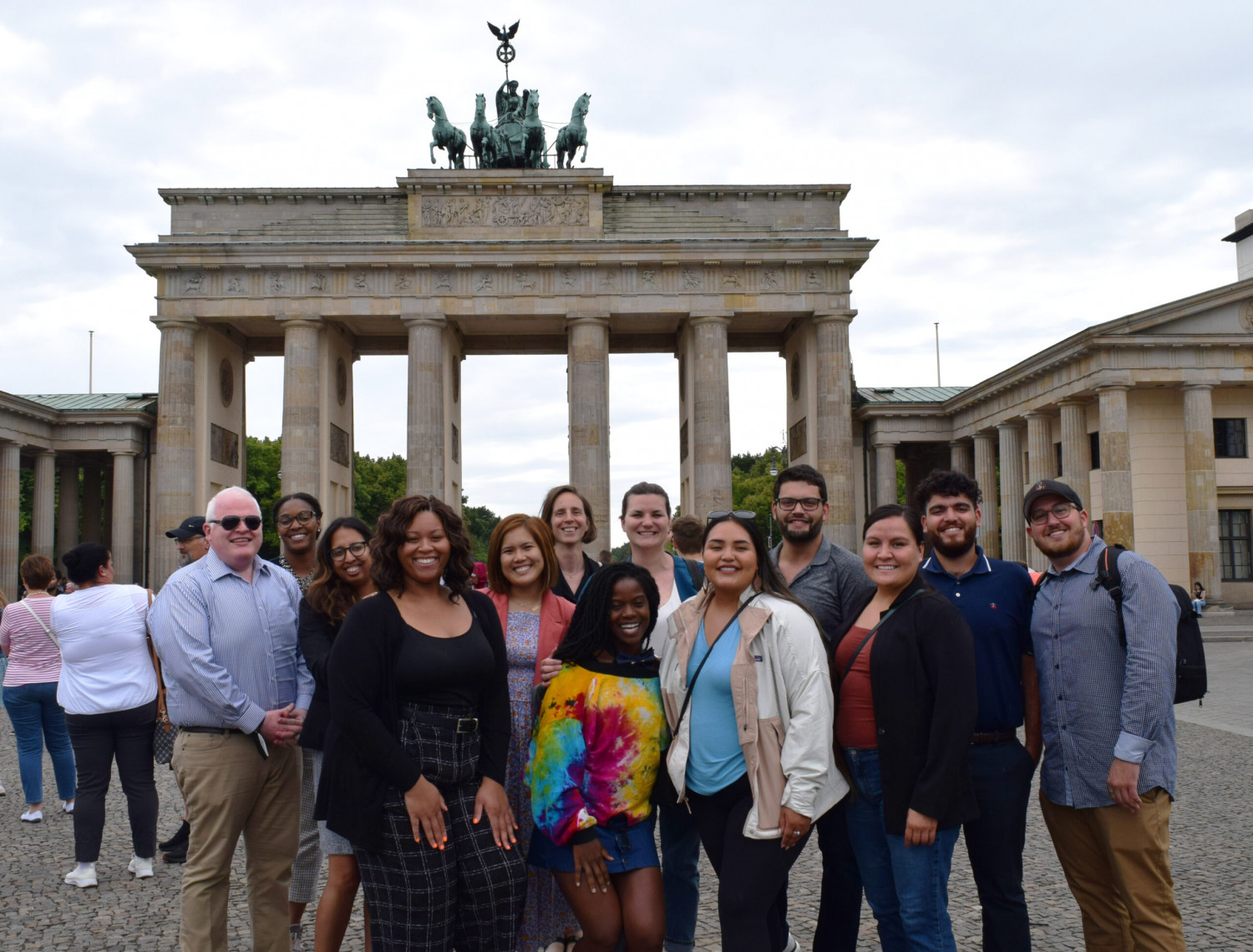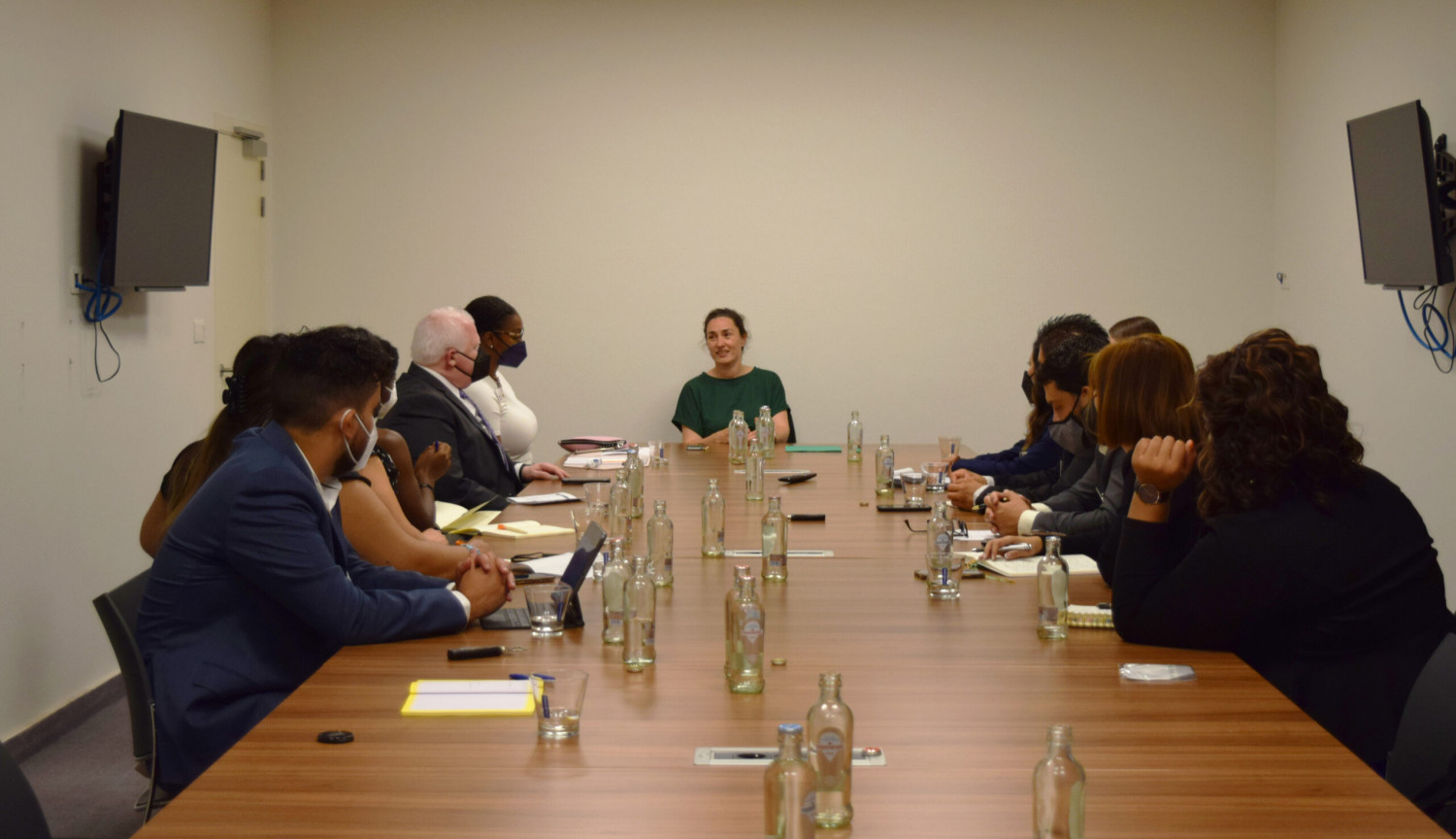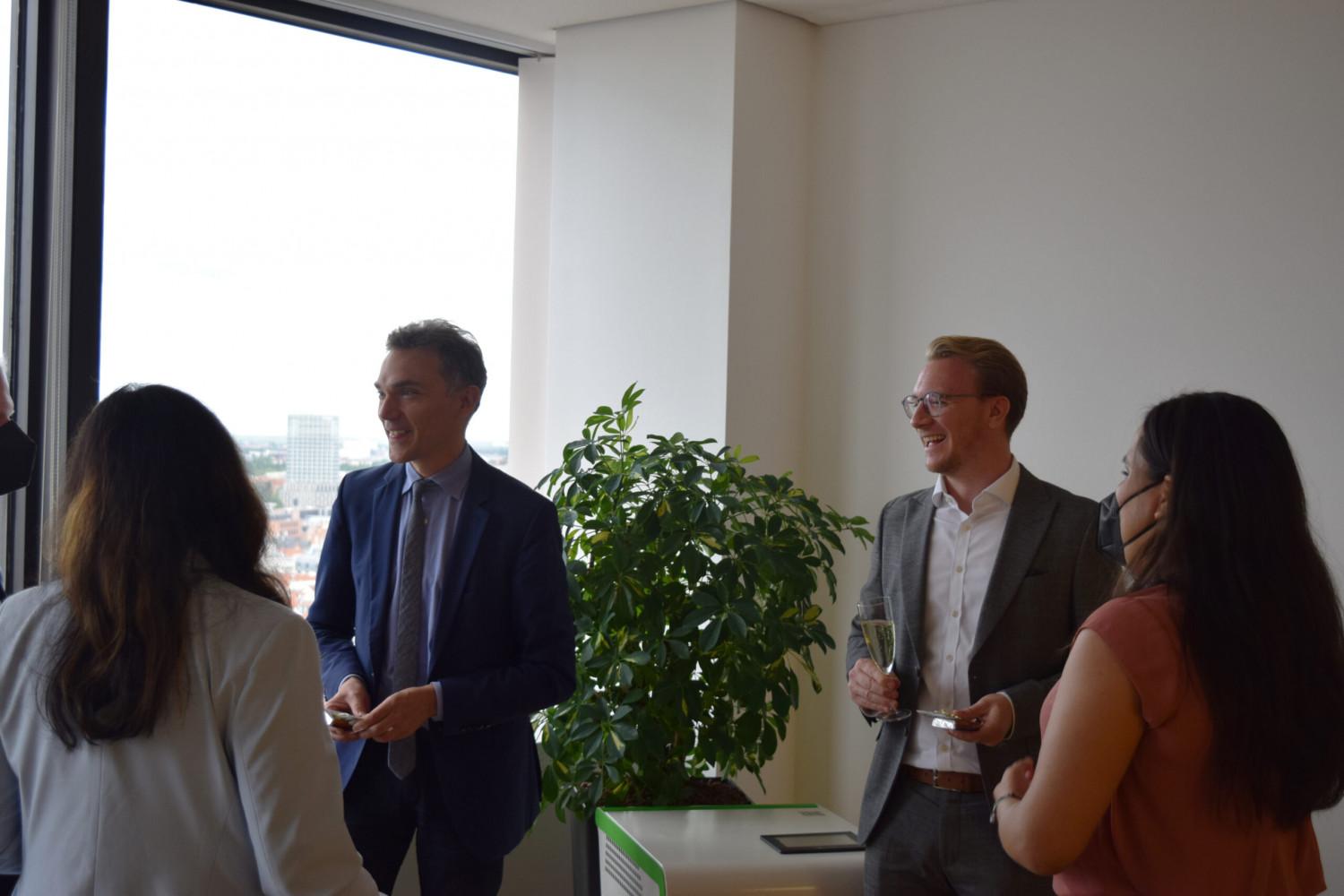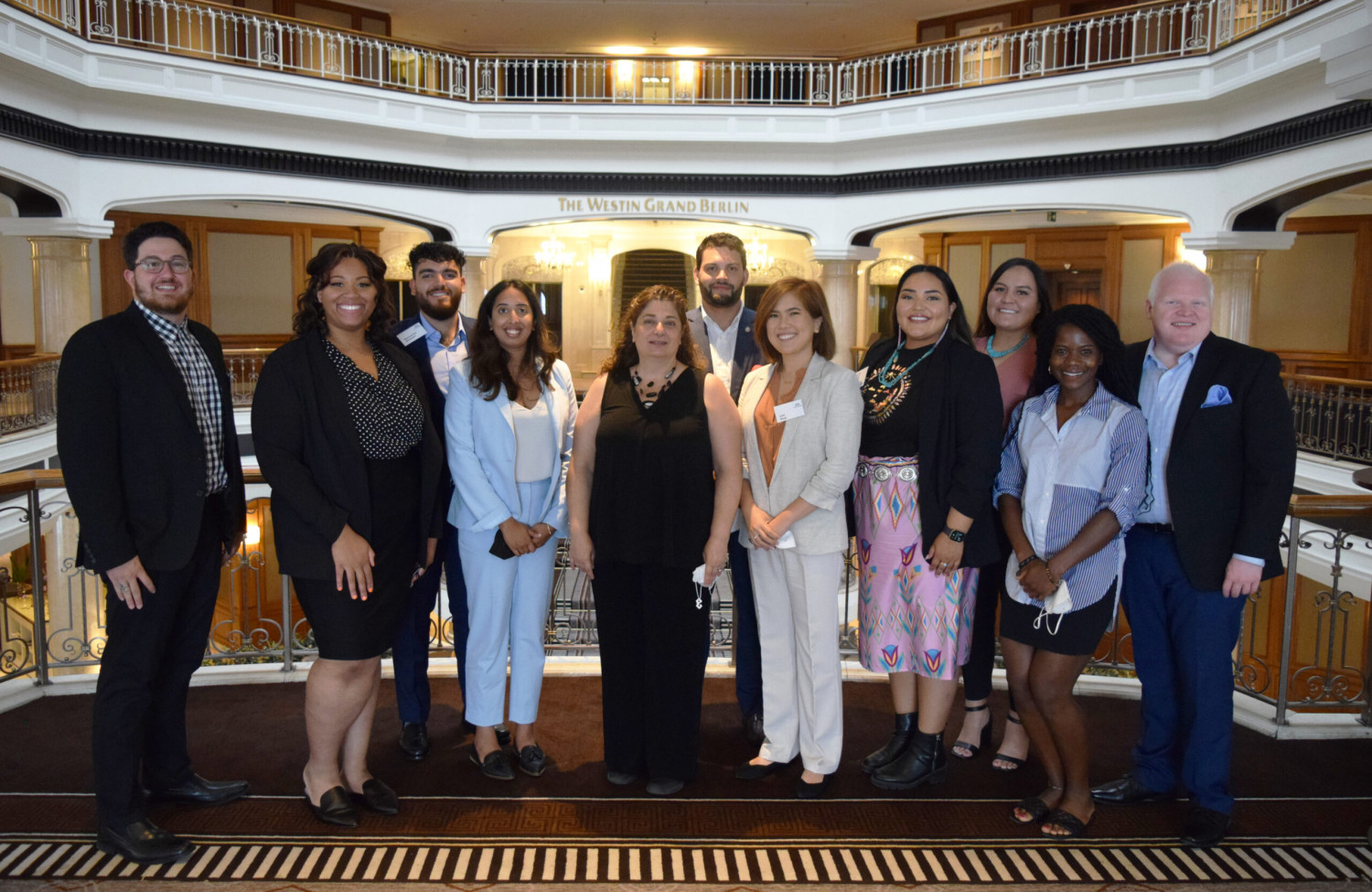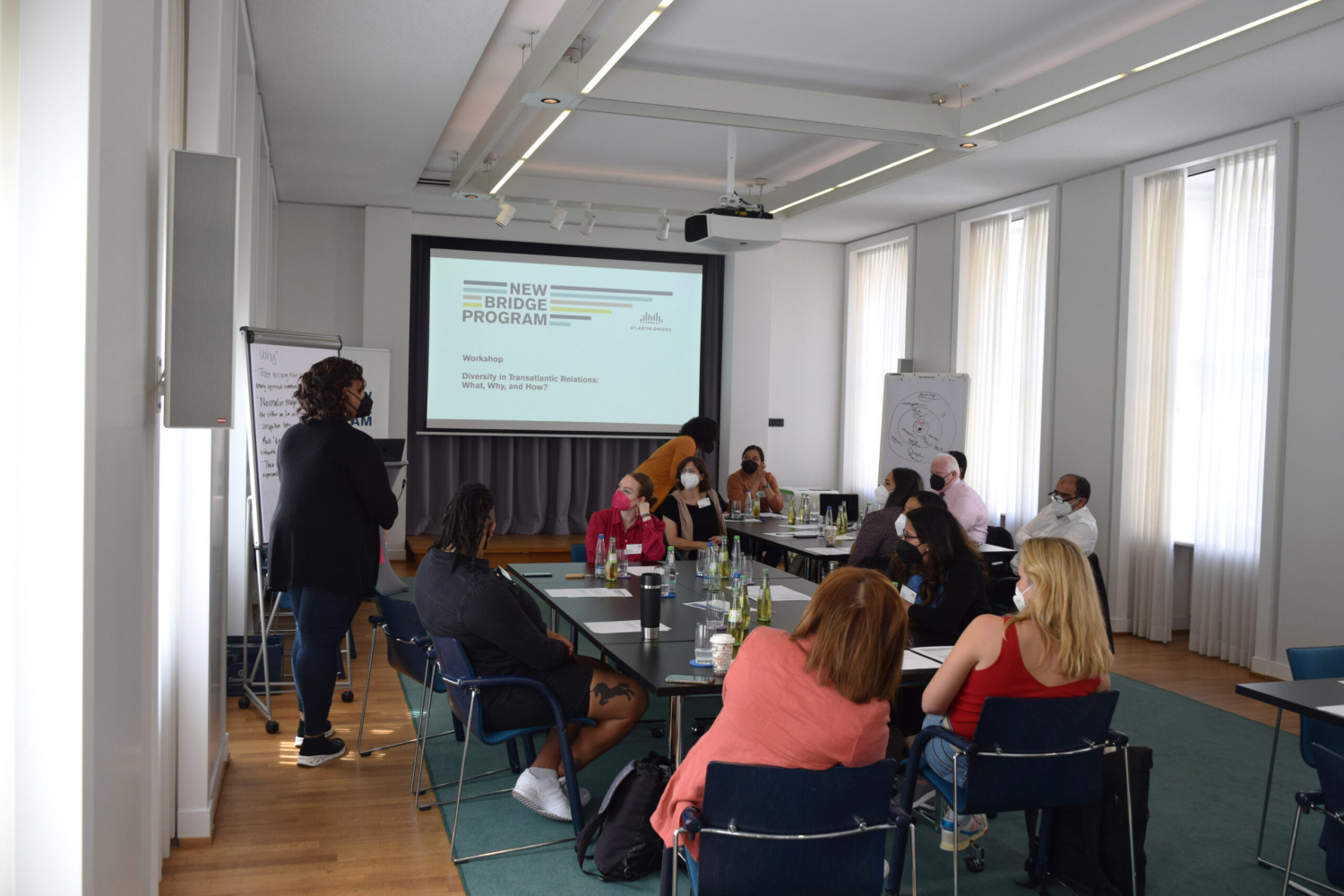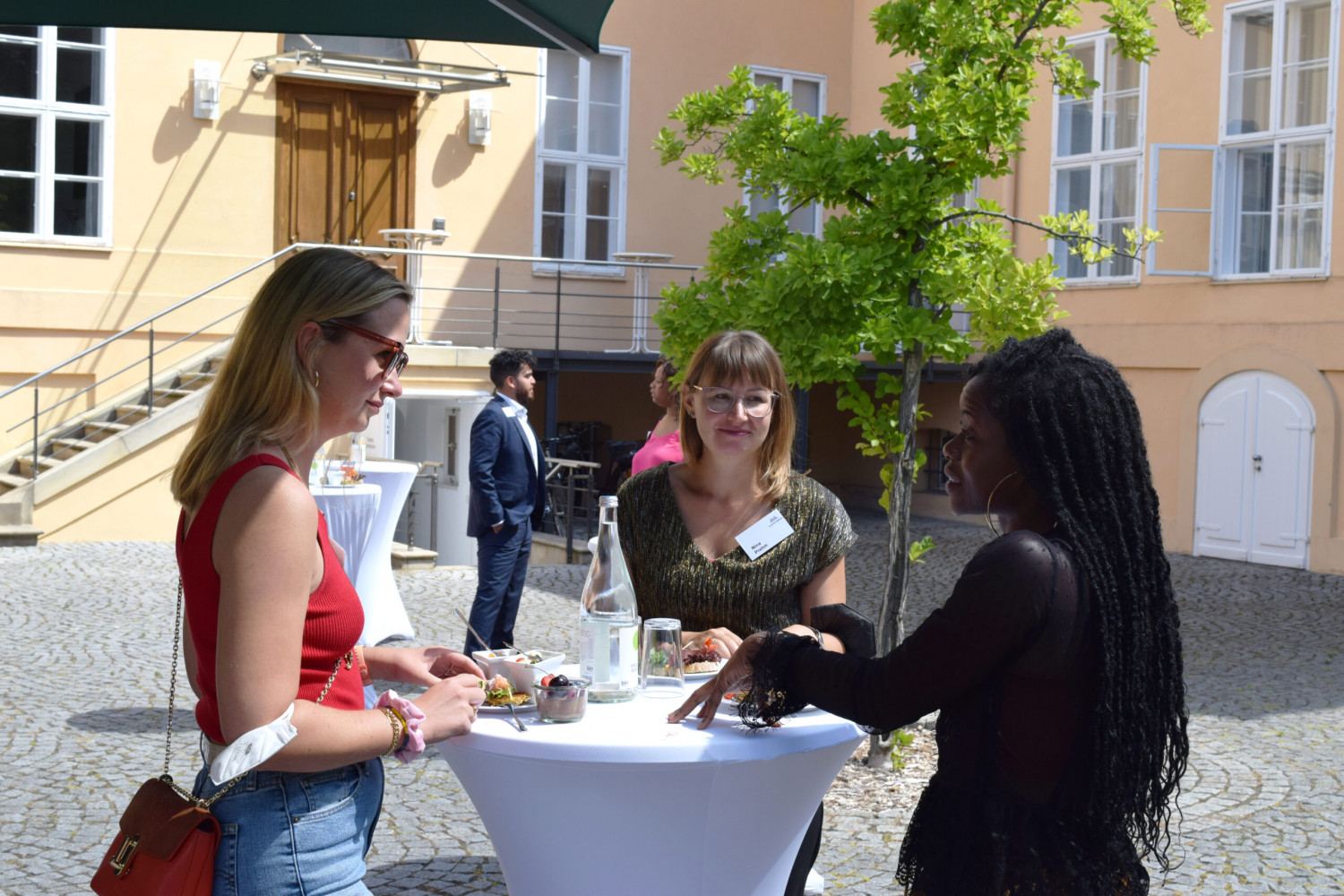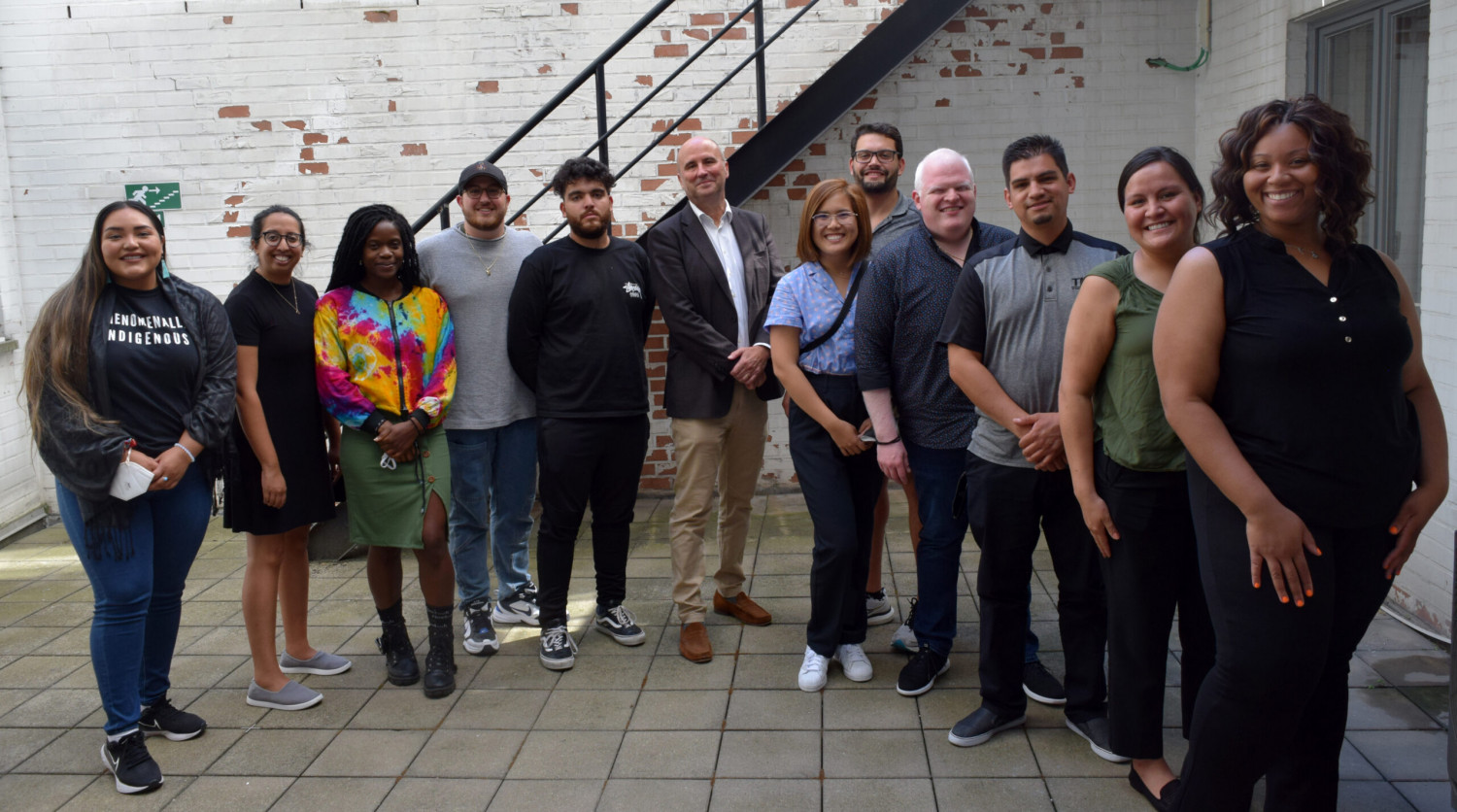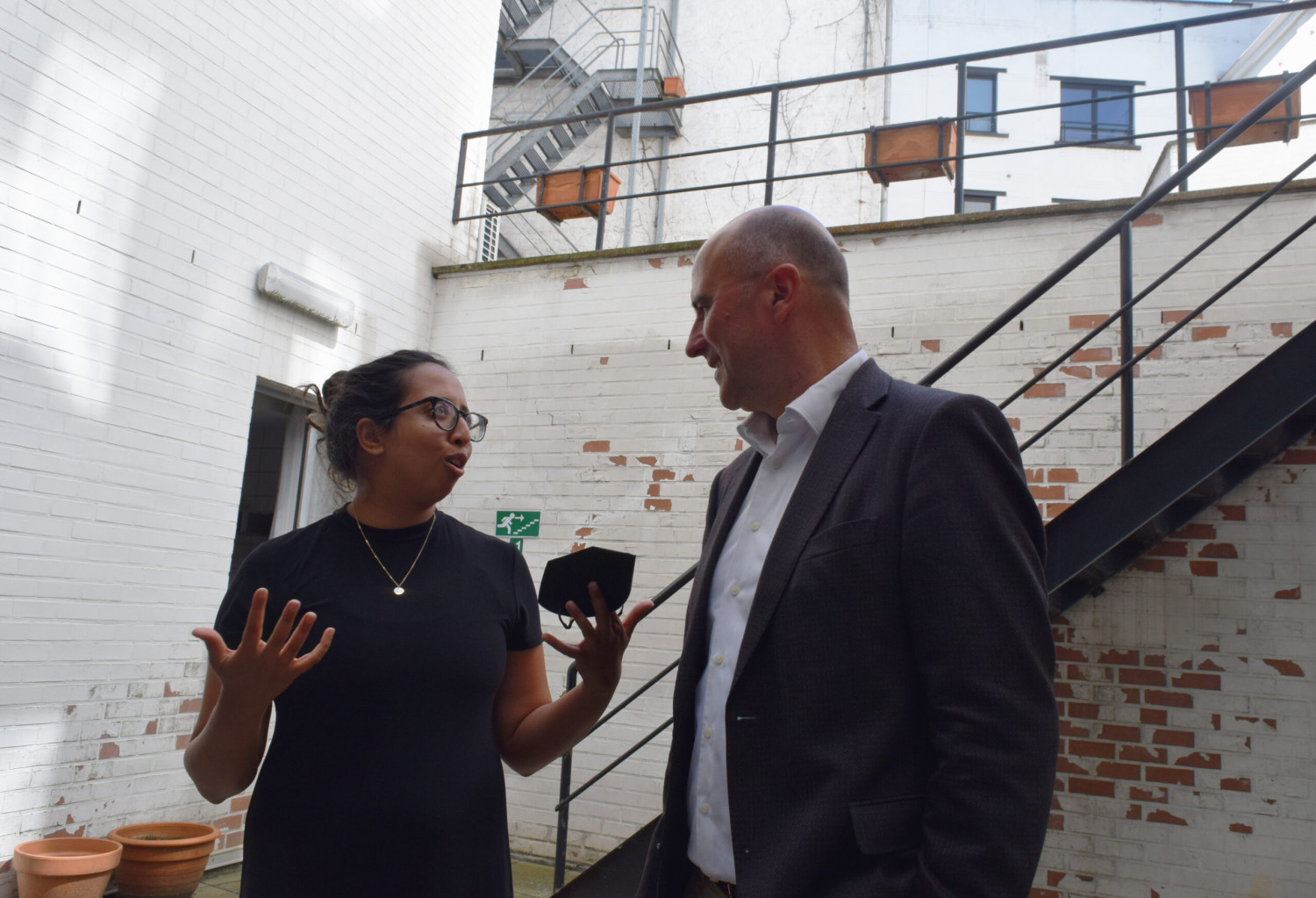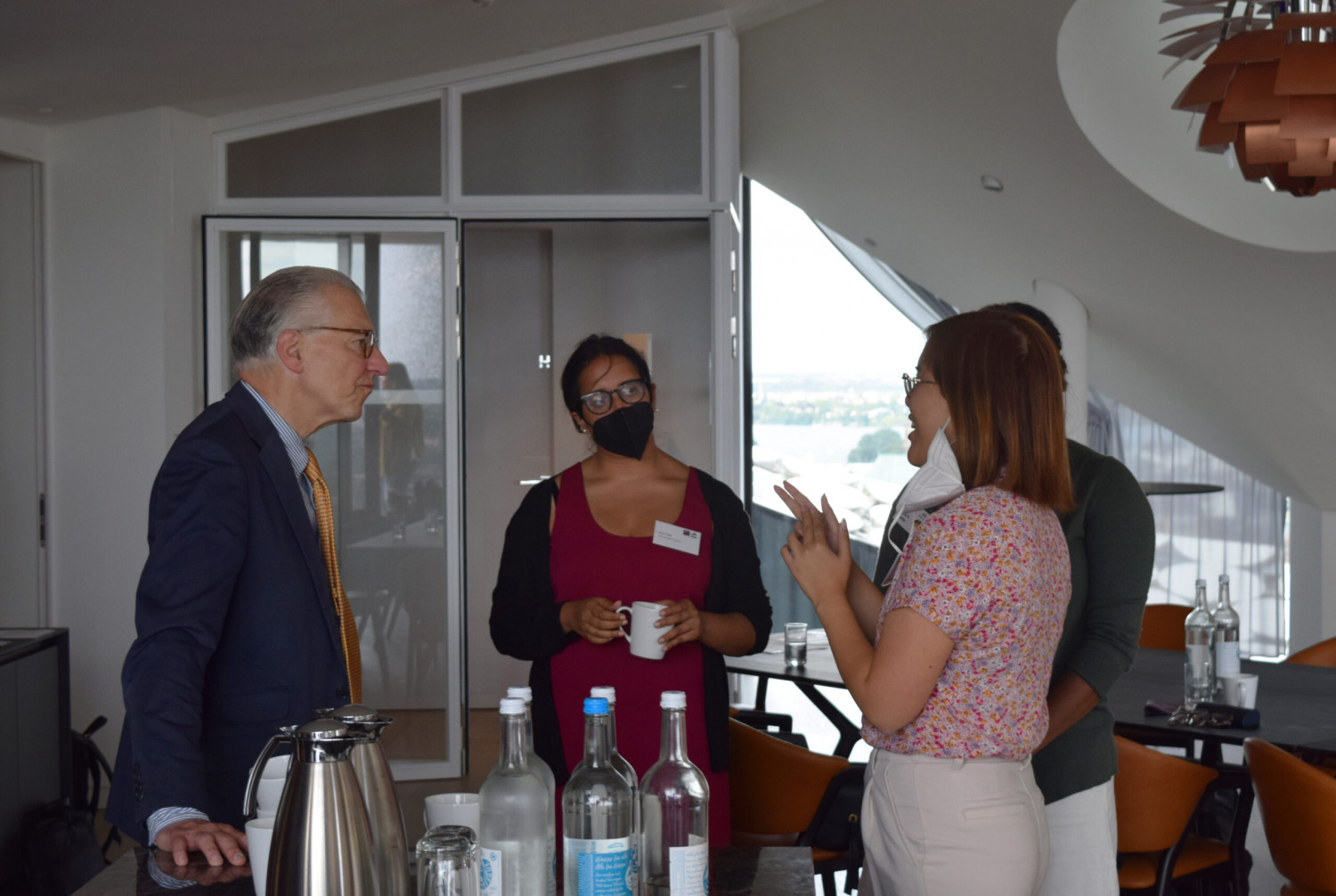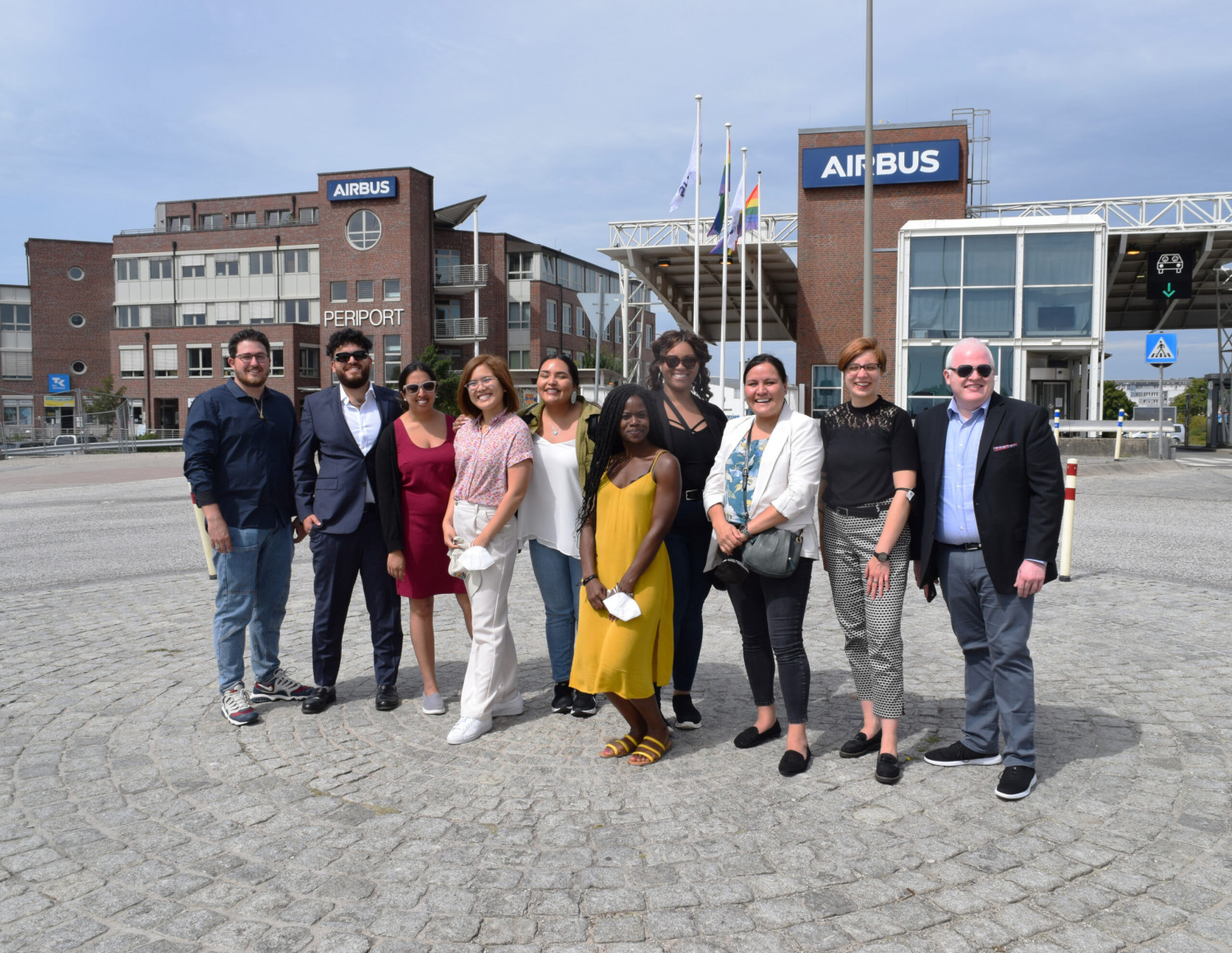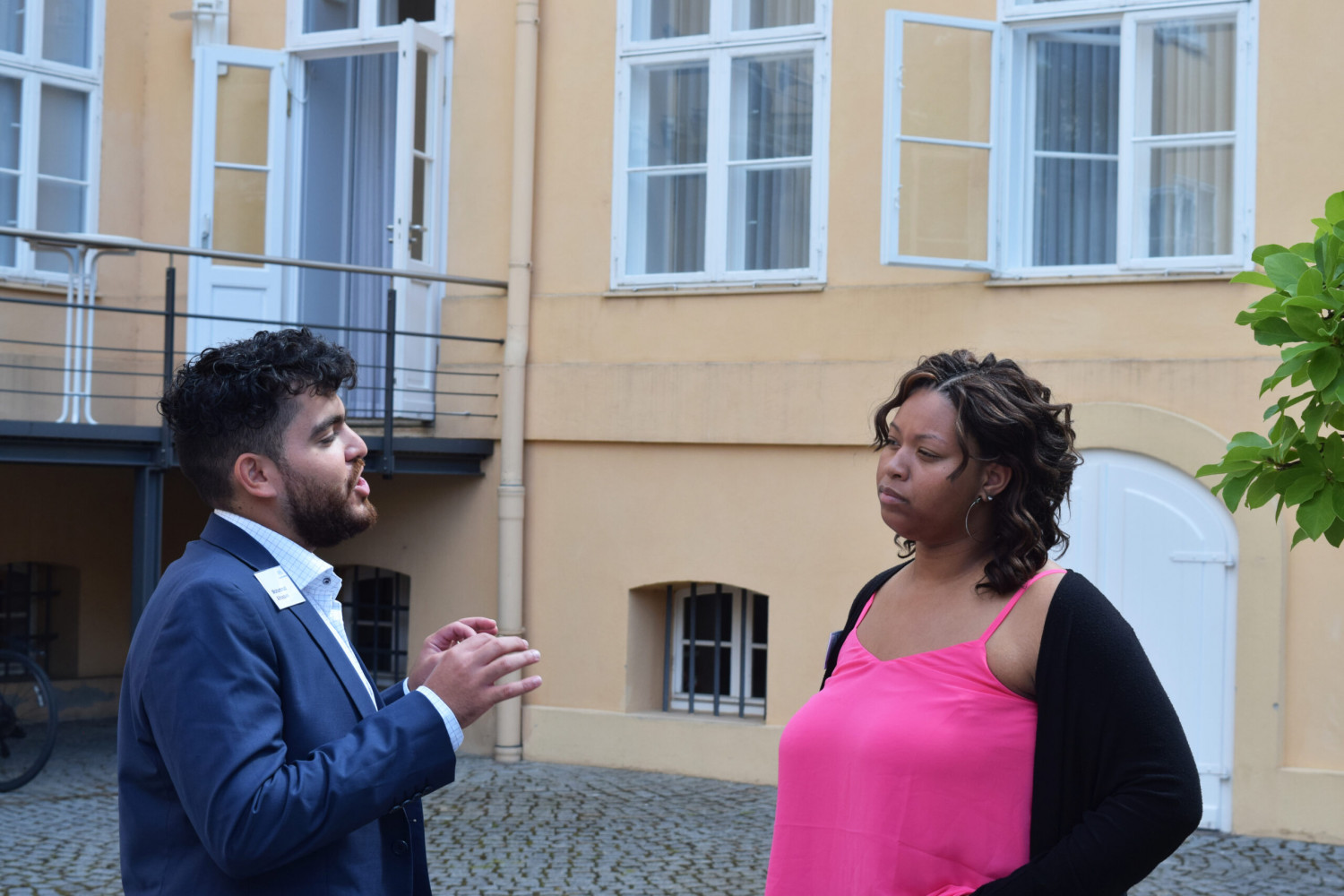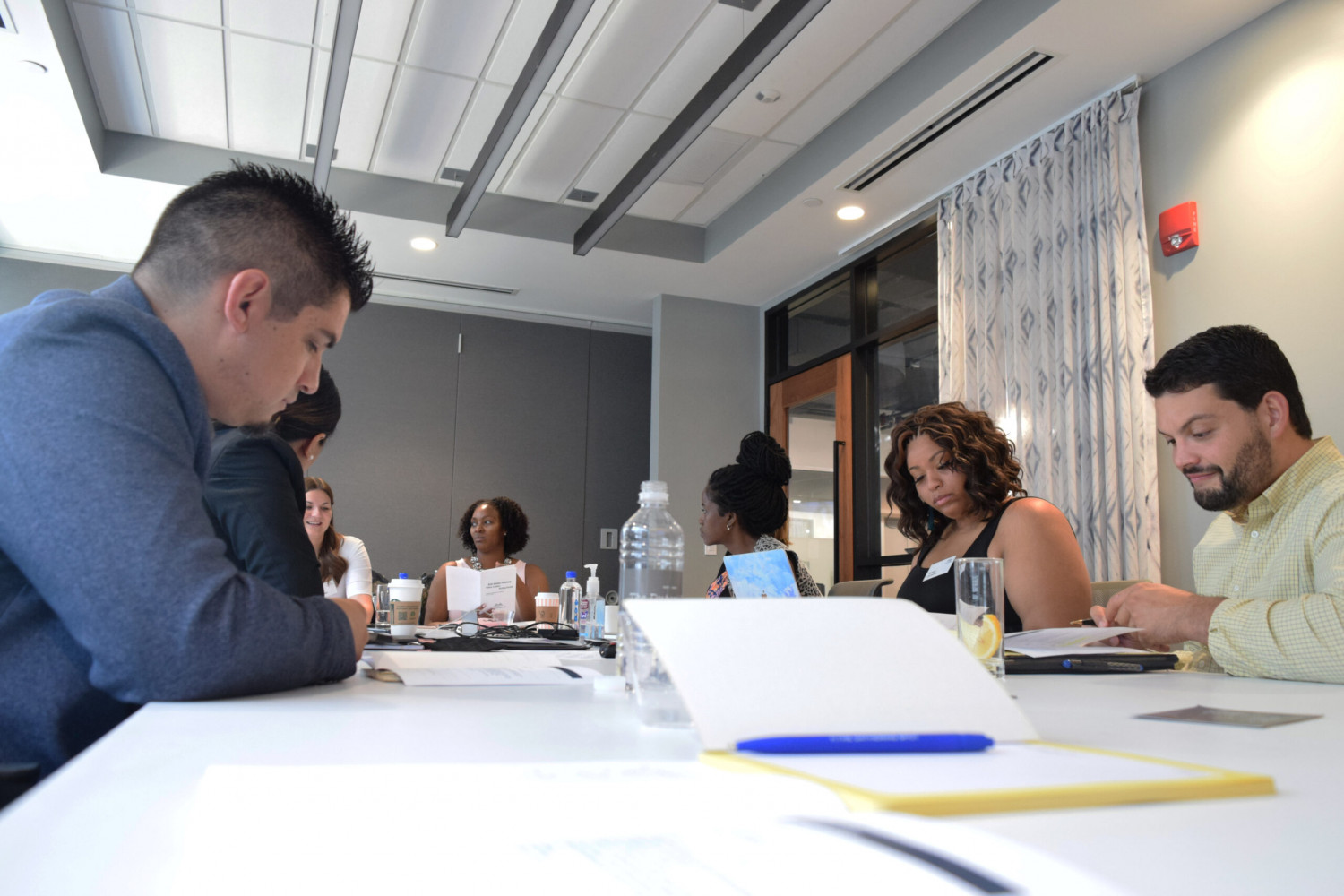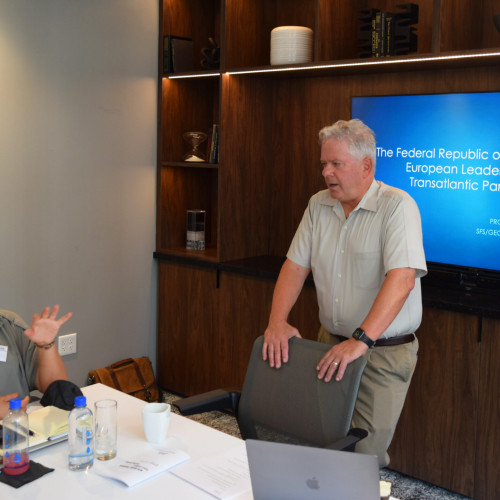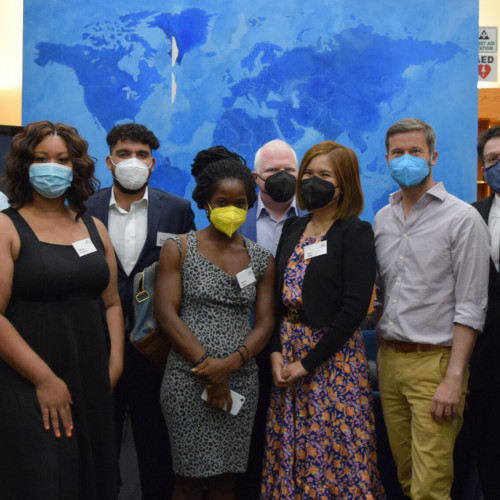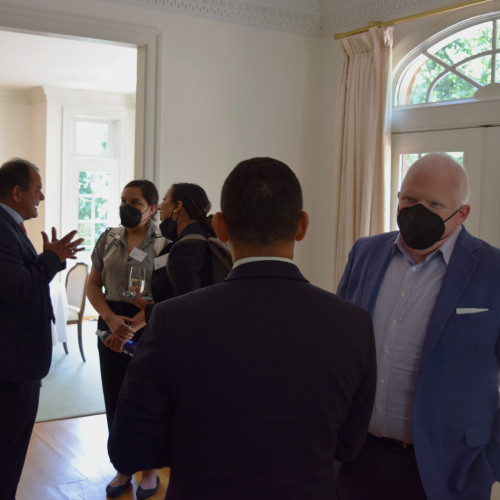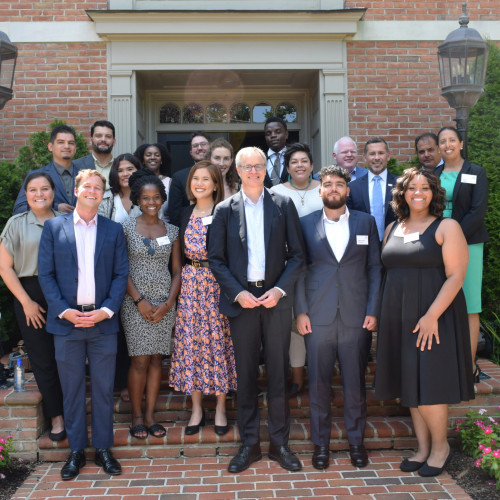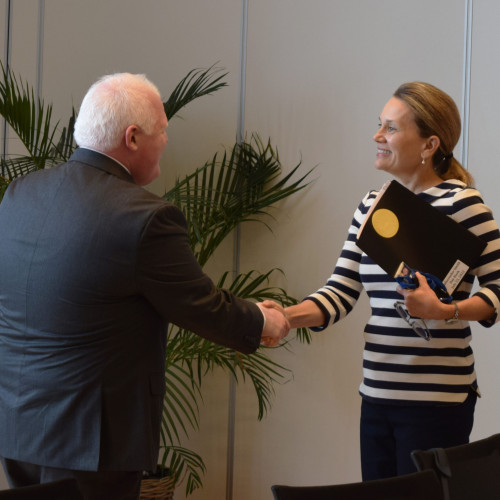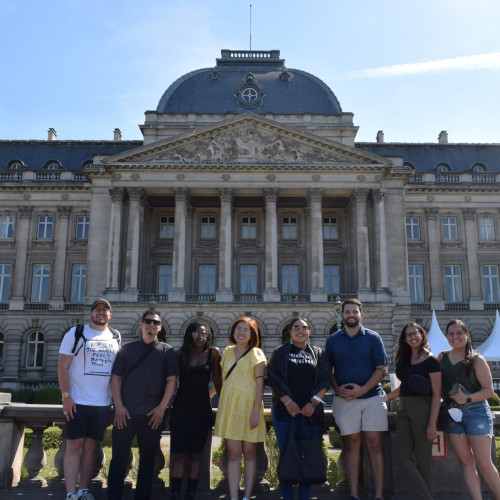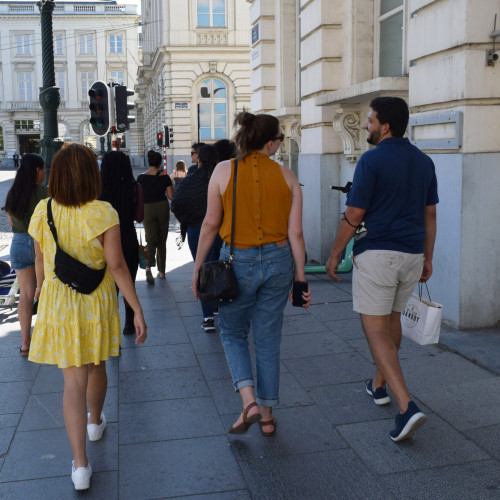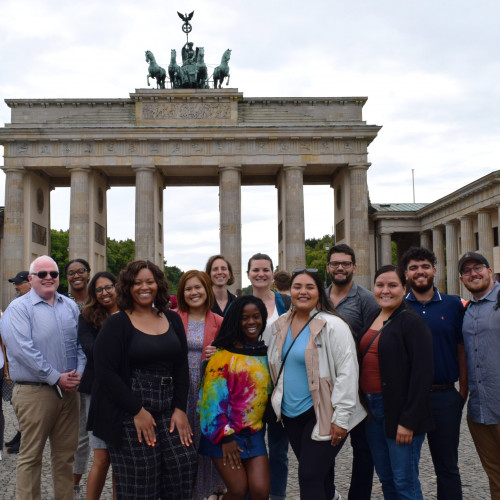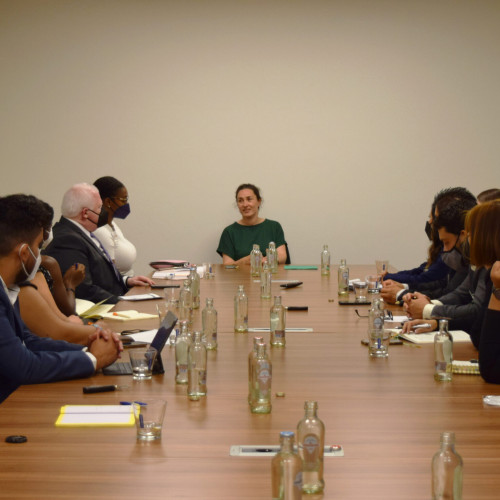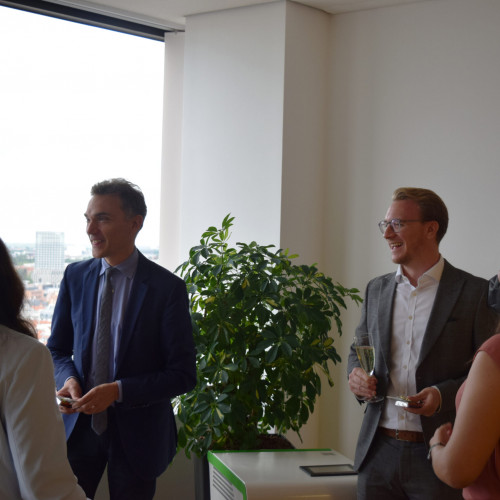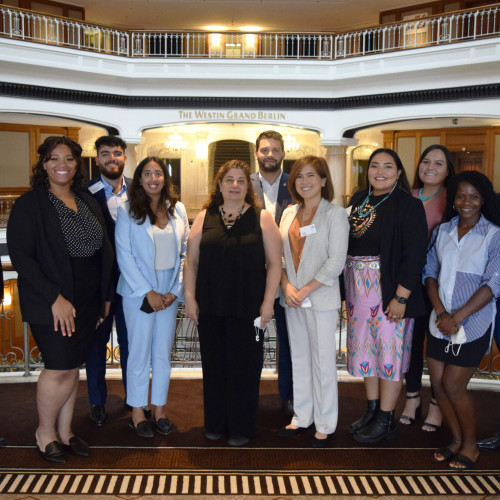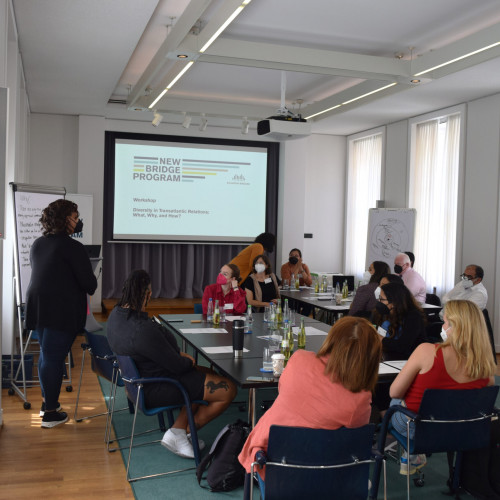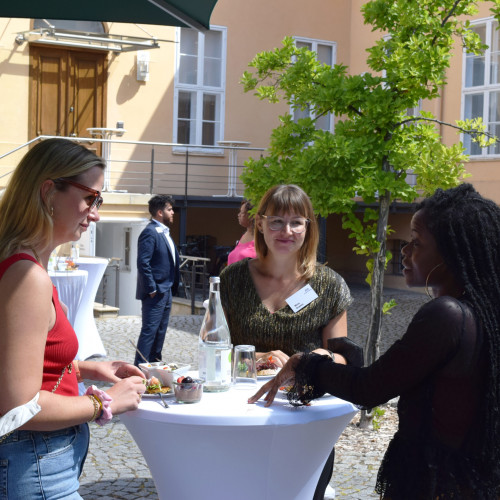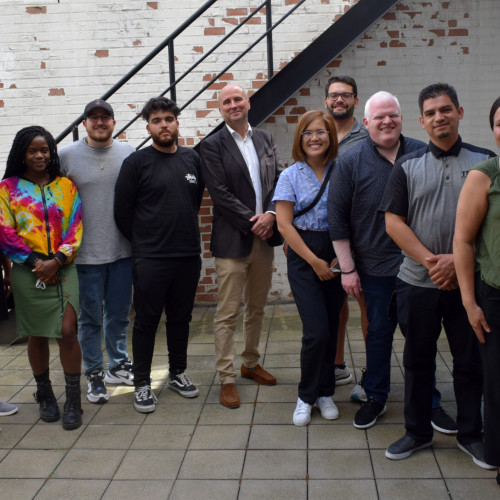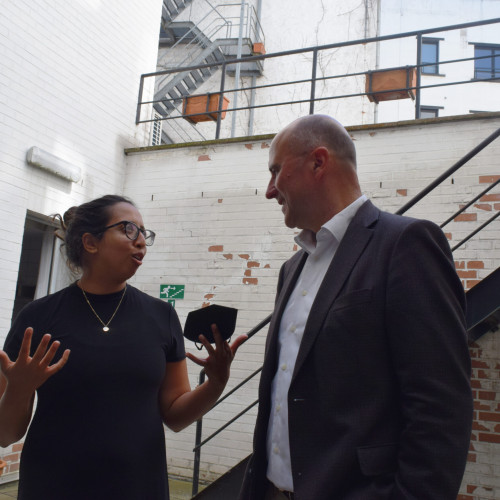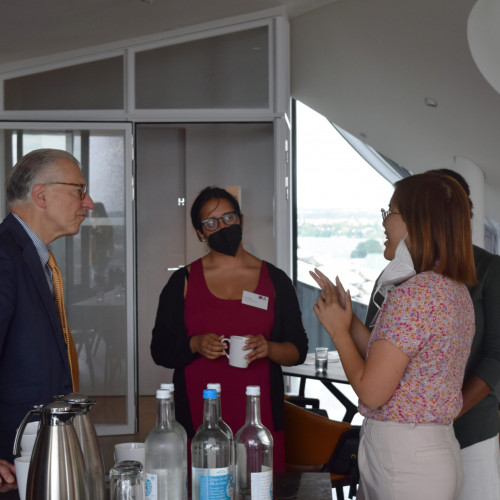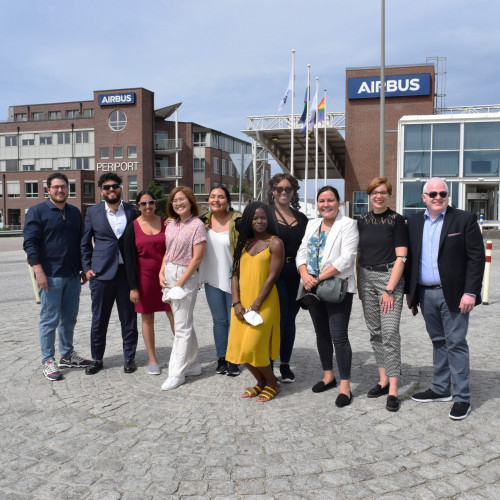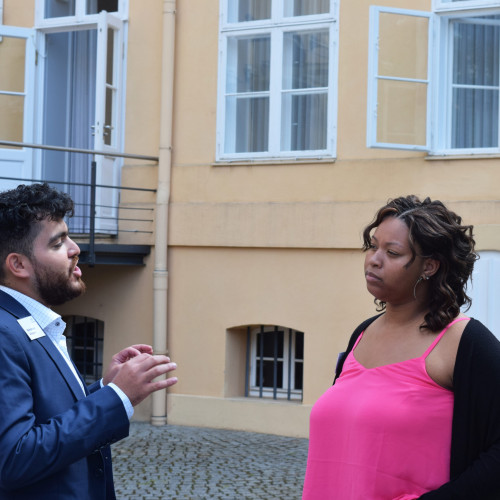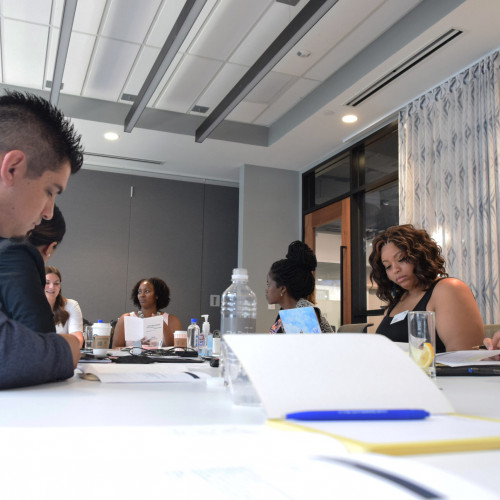 Written by Eitan Barokas, Catt Phan, and Mohammad Alhassani.
This July, Atlantik-Brücke's, New Bridge Program, brought together a group of eleven, diverse young professionals to engage on transatlantic relations through an interdisciplinary exchange. This cohort was made up of a range of voices that are often underrepresented within the transatlantic conversation, and by inviting us to participate in the fellowship, the New Bridge Program offered us the opportunity to challenge the ways in which we viewed our roles within this greater relationship between the United States and our European allies across the Atlantic Ocean.
Beginning in Washington DC, our cohort came together for the first time, and we embarked on a series of activities to prime us for the conversations and opportunities we'd be a part of over the following days. We participated in a briefing on European-American relations, a luncheon on the importance of diversity in transatlantic relations at the German Embassy, a discussion on U.S. news from the perspective of German journalists working in DC, and a tour of the U.S. Holocaust Memorial Museum with historians from the German Historical Institute.
In reflecting on the fellowship, we asked a few members of our cohort why they thought they were nominated for the fellowship and why they ended up applying for the opportunity. Below are insights from LeRoy, Mohammad, and Purvi:
Why do you think you were nominated for this fellowship?
LeRoy Cavazos-Reyna | Mission, Texas | Vice President of Government and International Affairs for the US Hispanic Chamber of Commerce (USHCC)
"Throughout my professional career, I have been dedicated to expanding diplomatic, cultural, and commercial synergies between the United States, Mexico, Spain, and Israel. The New Bridge Program allowed me the opportunity to further evolve my professional identity on the European stage by teaching me and exposing me to other countries, governments, and policy issues in the EU and Germany. Those who nominated me for this fellowship have seen firsthand my passion for creating solutions and ensuring economic opportunity through diplomatic discourse.  I firmly believe that we must bring people up to stand beside us, not behind us. Together we can sustain solutions to drive our respective missions forward and by standing together, redefine how powerful collective diplomacy can be — not just for the US, but for our global partners alike."
Why did you end up applying for the fellowship?
Mohammad Alhassani | Brooklyn, NYC | Analyst at NYC Mayor's Office of Management & Budget
"I truly believe that our strength in the United States comes from our diversity, and the New Bridge Program seems to understand this concept while actively working to introduce a high-level of diversity into spaces that tend to lack them; I wanted to support this initiative and do my part in providing a voice for those who are normally left out of the conversation."
Purvi Patel | Chicago, Illinois | Director for Campus & Civic Engagement at the University of Chicago's Institute of Politics
"I applied for this fellowship because transatlantic exchange and dialogue are a new paradigm for me. I've spent a lot of time thinking about politics, public service, and civic engagement domestically, but I haven't had a chance to exercise the muscle of thinking about it globally with respect to United States' relationships to Germany, the EU, and Europe overall."
Following a successful few days of briefings in DC, we journeyed across the Atlantic Ocean to Belgium, where our European adventure began. In our visit to Brussels, we had the opportunity to learn intricately about the roles of the EU and NATO with regards to transatlantic policy, strategy, and exchange.
Our visit to NATO Headquarters prompted a lot of reflection from our cohort, and our experience together changed how many of us viewed Europe, as well as the nature of transatlantic relationships and conversations at large. Below are a few insights from Chamisa and Xris:
How did this fellowship change your views on Europe?
Chamisa Edmo | Albuquerque, New Mexico | Developer and Data Scientist
"After this trip, I've realized that although we often feel like we're in separate bubbles as nations, that is far from the truth. Transatlantic relations are strong and are foundational to creating a cohesive approach to diplomatic relations across our world. From the global stage, our voices and perspectives are all needed to create a just and secure future where we're all included and heard."
What does transatlantic exchange mean to you?
Xris Macias | Salt Lake City, Utah | COO for FutureINDesign (FIND)
"Transatlantic exchange is international collaboration among nations separated by a literal ocean. It is incredibly important to not only learn from each other, but also to see the direct impact that unity amongst nations can have for the betterment of society, especially in times of global crisis, as we are seeing today."
After two busy and productive days in Brussels, we left for Germany, where we visited Berlin and Hamburg to close out the fellowship.
In Berlin, we had the opportunity to engage with lawmakers, diplomats, economists, scientists, and activists. In our conversations, we covered topics like Russia's invasion of Ukraine, the ever-present threat of climate change, the effectiveness of sanctions to Germany's dual-education system, as well as gaining a better understanding of the experiences of marginalized groups across Europe.
In Hamburg, we had the chance to meet with German Azubis to learn about their experiences, visit Airbus and enjoy an impressive and detailed factory tour, and to indulge in "Kaffee und Kuchen" with the Joachim Herz Stiftung.
As the trip was coming to a close, we felt that it was important to make the space for some reflections. Below are a few insights from Shandiin, Ashley, Rejoice, and Steven:
What is the one thing that you learned or experienced that you didn't expect?
Shandiin Herrera | Monument Valley, Utah | Co-founder of the Navajo & Hopi Families COVID-19 Relief Fund and Director of the Tse Bii Ndzisgaii Community Center
"I was really amazed by the diversity within our cohort, and how close we were able to become in such a short amount of time. I feel that our group was an interesting and accurate portrayal of the diversity that exists within America, and I was really pleased to be a part of this group and to go through this experience together, and to holistically learn how we can take what we gained from each of our own experiences to uplift each other and support each other back in our own communities across the country. I'm really thankful for the opportunity and really amazed by all of my colleagues and new friends that I made on this trip."
Knowing all that you know now, what is the one piece of advice this fellowship has taught you?
Ashley Caradine | Memphis, Tennessee | Inaugural Director of Multicultural Services at Carson-Newman
"Don't put governmental service in a box. There are many different ways you can serve your country while using your expertise to do it."
Rejoice Jones | Atlanta, Georgia | CEO of Vower
"One piece of advice that the fellowship has taught me is that, "you don't know everything." Life, when it's more connected with others, more open to different ideas -– that is the pinnacle of life. When we get a chance to hold our ideals, based on our life experiences and the experiences, thoughts, and opinions of others, and respect both, grow from both, be edified from both -– I realized that there is so much to learn, and that life is about continuing to grow through our interactions and our service for others."
Steven Sainz | Camden, Georgia | U.S State Legislator for Georgia's 180th House District
"Find comfort in being uncomfortable. When that occurs in a safe environment with people you trust and appreciate, it means that you're growing."
With meaningful reflections shared, we wanted to look forward and highlight how a few of our fellows were thinking about their experiences on the New Bridge Program, and how they could meaningfully contribute to the ever-changing, vast transatlantic conversations for the time to come. Below are a few insights from Eitan and Catt:
Do you have any long-term objectives that include the New Bridge Program and/or Atlantik-Brücke beyond attending the fellowship?
Eitan Barokas | New Jersey | Artist
"While the New Bridge Program is focused on many important topics like Foreign and Security Policy, the Economy and Finance, Digitization, Society, as well as Climate and Energy, I want to open up the program to include the Arts and Culture, too. In the immediate future, I hope to facilitate programming in the Arts that can be included for forthcoming cohorts, and in time, I want to pilot an Artist Residency Program to exist under the New Bridge Program umbrella; I want to provide actionable ideas surrounding the Arts that can be included within the program scope that will promote transatlantic exchange in new and meaningful ways."
Catt Phan | Orange County, California | Senior Communications and Training Manager at Cause Communications
"This experience was so life-changing! Coming home I feel refreshed, reenergized, and ready to continue transatlantic conversations. I want to be a strong pillar of support as an alumnus and a thought partner for future conversations on how to further invest in diverse voices. For minority communities to realize their full potential and to foster robust participation in this increasingly globalized world, these communities would have to cultivate leaders who could advocate and speak on their behalf. Representation is a stepping-stone, but it is the door that allows people to step from impossible to possible— I hope to do whatever I can to keep that door open."
Thank you to Atlantik-Brücke and the New Bridge Program for the life-changing opportunity.