The Importance of Innovation for Transatlantic Partners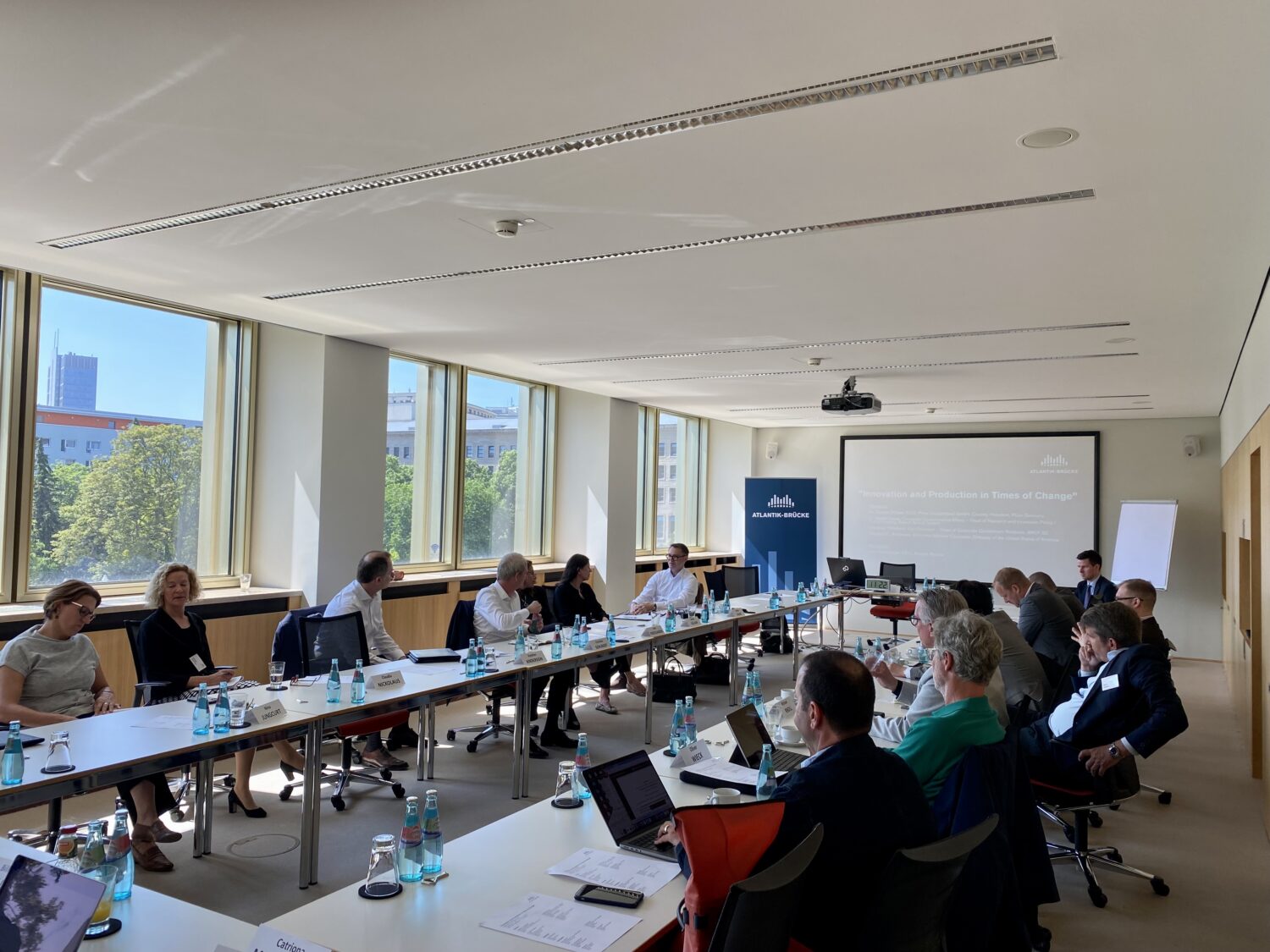 During their recent Strategy Session, Members and Young Leaders Alumni of Atlantik-Brücke engaged in discussions regarding the significance of innovation and production as fundamental pillars of the transatlantic economies.
In the modern era, innovation and production occur on a global scale, facilitated by complex supply chains that span across the entire world. However, the adverse effects of the Covid-19 pandemic, along with Russia's war of aggression against Ukraine, have severely disrupted these existing networks. Additionally, the increasingly assertive political stance of China in recent years has sparked debates among industry and political representatives regarding the commitments of Western companies to the People's Republic. As a result, companies have been compelled to reevaluate how they organize their production networks. But it is worth noting that despite policy efforts like the Inflation Reduction Act (IRA) in the United States or the European Union's Green Deal, entire industries will most likely not relocate back to the USA or Germany.
This reflection of production networks prompted an examination of the evolution of globalization in recent decades. During the discussion, participants considered how recent events have altered our perception of globalization as we know it. Among other insights, the participants differentiated between the previous era of globalization 1.0, characterized by intense competition among companies, and the emerging era of globalization 2.0, which is more geopolitical in nature, with countries competing for economic zones of influence.
In addition to the importance of resilient production networks, Germany and the United States should also recognize the value of innovation, according to different industry representatives. This could include the establishment of a conducive ecosystem that fosters the growth of new ideas through a closer collaboration between research institutions, government entities, and companies. Therefore, political will and effective regulations must coexist. However, according to many companies, they still face significant challenges in maintaining their leadership positions due to rising costs and unfavorable policy changes. At the same time, all participants emphasized the importance of innovation for transatlantic partners as the most crucial tool for addressing major challenges like climate change and maintaining a competitive edge against potential systemic rivals. Despite the uncertainties and challenges discussed, all participants expressed confidence in the ability of Germany and the United States to effectively address and overcome these hurdles.