The New North America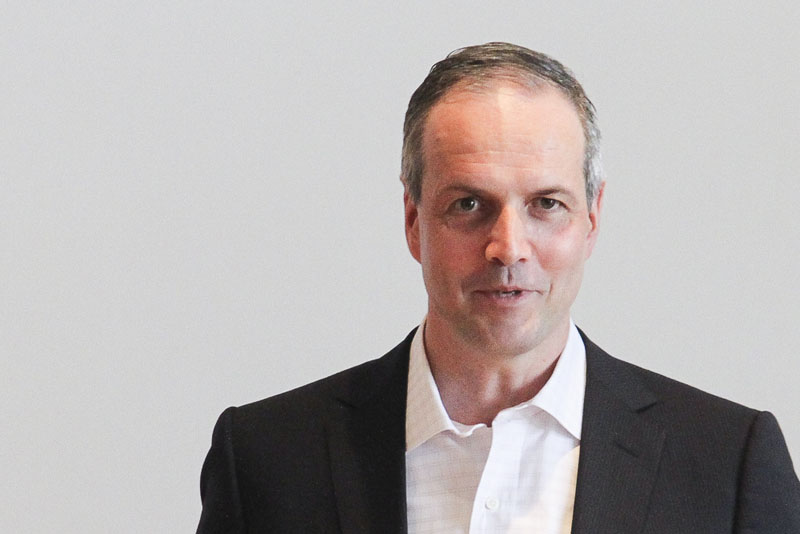 By Dr. Michael Werz, Center for American Progress, Washington, D.C.
In two months a bridge will be completed connecting San Diego in Southern California to Tijuana, Mexico. At first sight, this may not seem like a big deal – the most important border inspection post in the world withover 150,000 travelers a day has been located between these two cities for many years. The new overpass, however, is exceptional. The bridge links the United States to a Mexican airport and only pedestrians are granted access to it.
San Diego International Airport is being increasingly crowded in by the surrounding suburban settlements, which makes an expansion of the airport by construction impossible. Nevertheless, the flight traffic in Southern California has increased by over a quarter in the past eight years, mostly towards Asia. Today, 37 percent of global travel takes place in the Pacific region, and in 2031 over half of all trips will be boarded there.
Only a few years ago it would have been unthinkable for a Mexican sister city to help its North American neighbor on the other side of the Rio Grande out of its aeronautic squeeze.
Times have changed. Economic integration throughout North America has progressed significantly through NAFTA and the collective rebalancing to Asia by Mexico, the United States, and Canada. Mexico serves as a crucial link within North America, constituting the most important U.S. trading partner with greater trade capacity than Argentina and Brazil who are home to more than twice as many inhabitants.
The World Bank recently reported that Mexico's investment conditions were better than those of Italy or Spain – establishing a new company is said to take only nine days. The modernization strategy of the government of Mexican president Enrique Peña Nieto is based on two central pillars that will strengthen these developments: opening the federal energy sector to private investment and augmenting trade in the Pacific region especially through new technology and high-quality manufacturing.
This rapprochement is being accelerated by developments within the United States. Society is becoming more heterogeneous and there will no longer be a white majority in a little over twenty years. Hispanics constitute the largest minority with 17 percent, i.e. more than forty million people.
This number will triple in the next 25 years. In 2050, 110 million Hispanics will be living in the USA with an average age of under 31. Germany, in comparison, will be home to about 69 million inhabitants in 2050, with an average age of about fifty years, of which close to forty percent will be retired.
Already, the economic future of the USA lies in the West. At about 2 trillion US Dollars, the yearly economic output of California (with over 40 percent Hispanics) equals that of Italy or Russia. In Los Angeles and its surrounding area alone this group produces a higher gross national product than that of Switzerland, Argentina, or Taiwan.
This dynamic has a great appeal. The last American census revealed that the majority of the population is shifting from the North East to the South West, with a speed of more than 3 miles a year towards Texas, Colorado, Arizona, and California. That means America is moving away from Europe both in a socio-cultural and a physical sense. An increasing focus on Mexico corresponds with the new population dynamic. This development is occurring within the core of American society, and not at the margins, as is often the case with minority groups and immigrants in Europe. The conflicts of the civil rights era have democratized the United States and have shown that heterogeneity is a strength, not a weakness.
Many Europeans might miss these developments because they are spellbound by the euro crisis. Only few are willing to get involved in the new United States or to pursue more intense interaction and strategic collaboration with the minority groups who will constitute the new elite in a few years. Without these efforts, transatlantic relations will hardly outlast the Pacific Century.
Dr. Michael Werz is a Senior Fellow at the Center for American Progress (CAP) in Washington, D.C.