The Potential of a German-Canadian Partnership in Energy Security and Energy Transition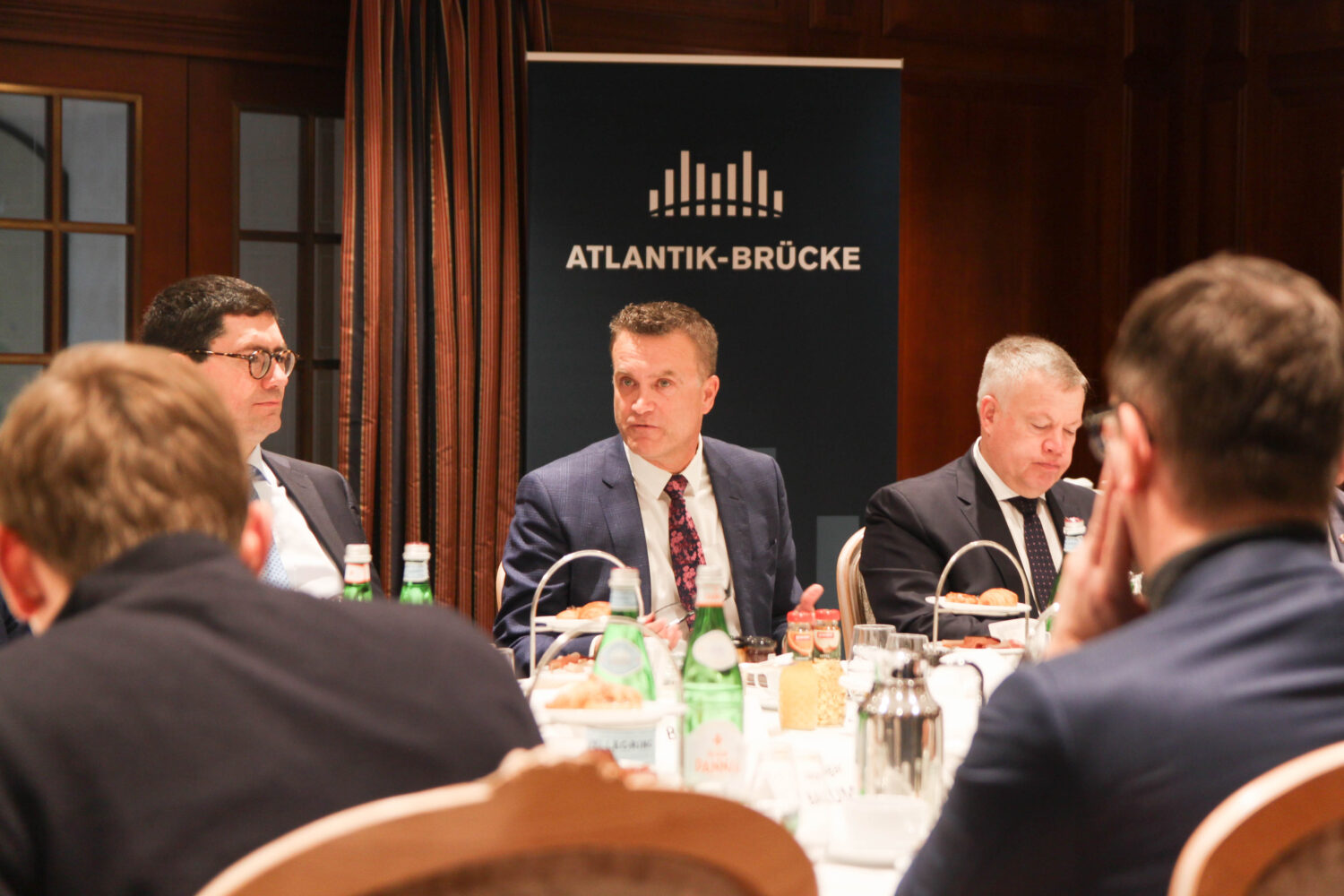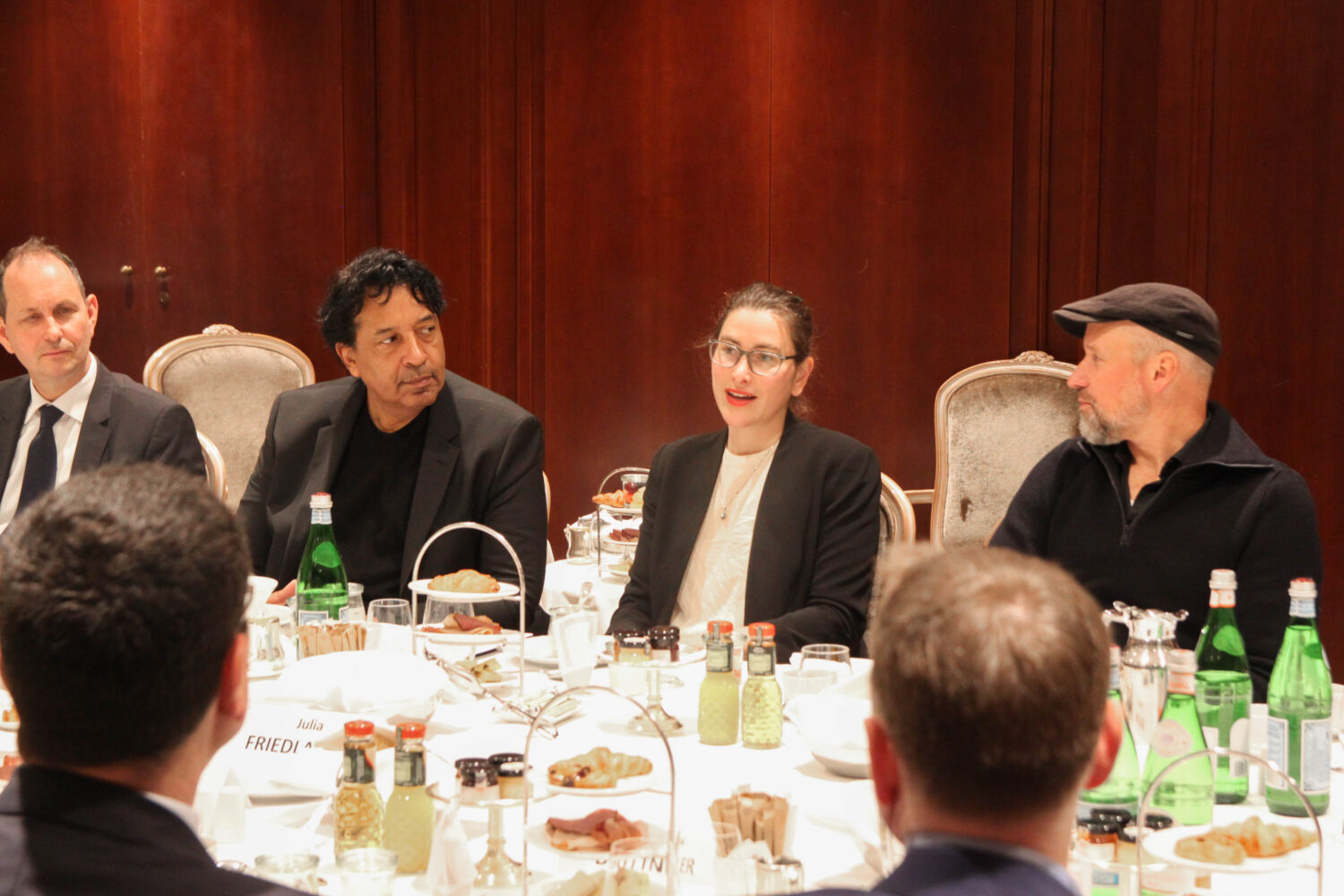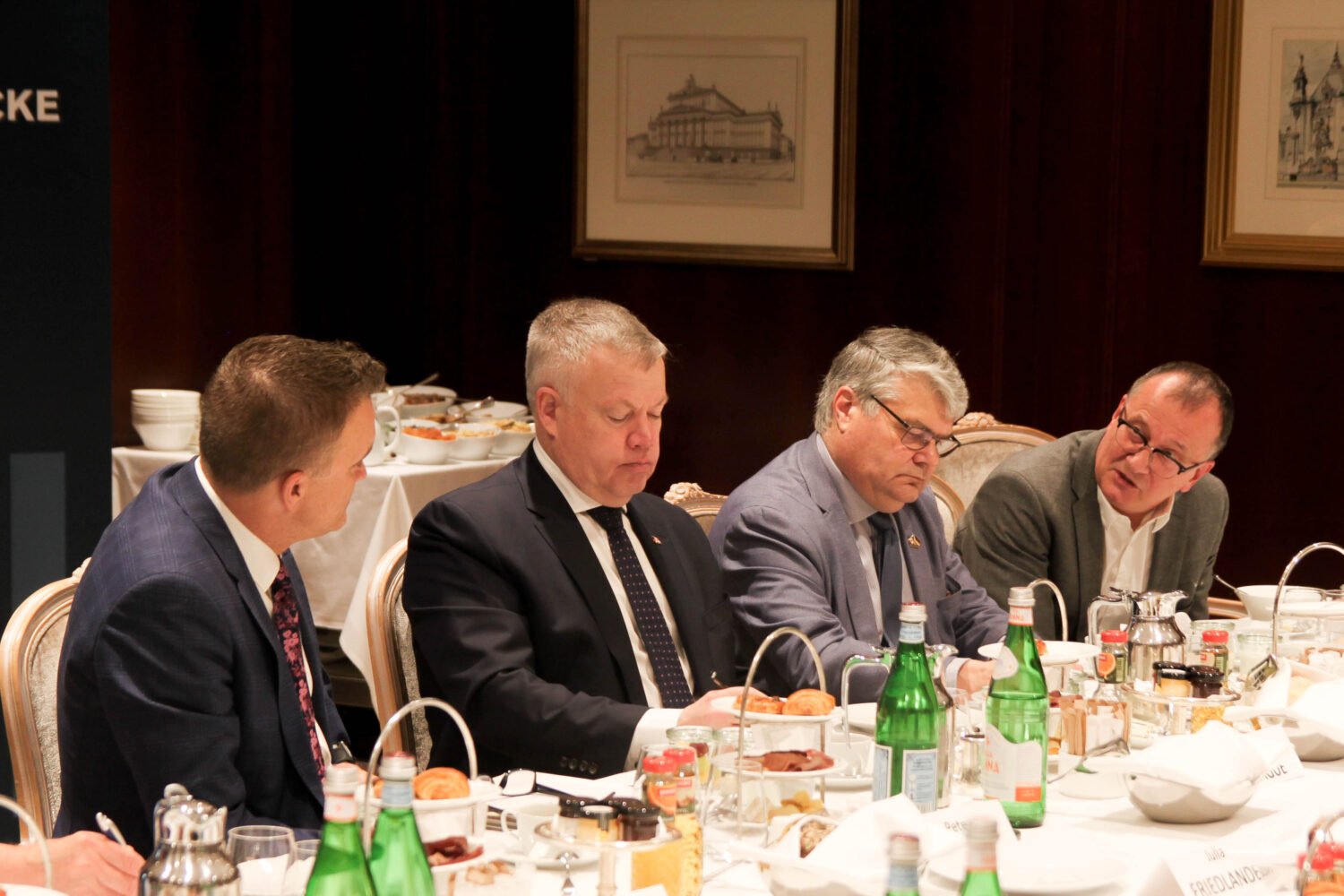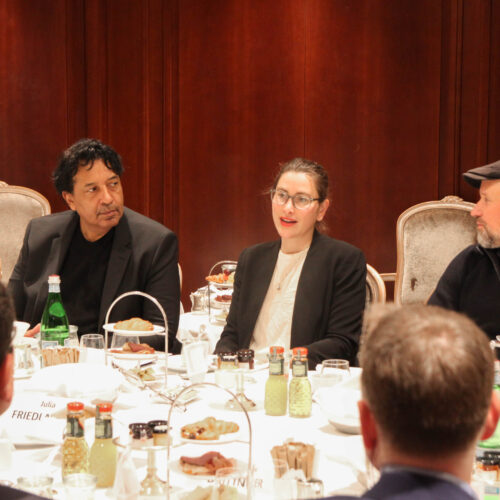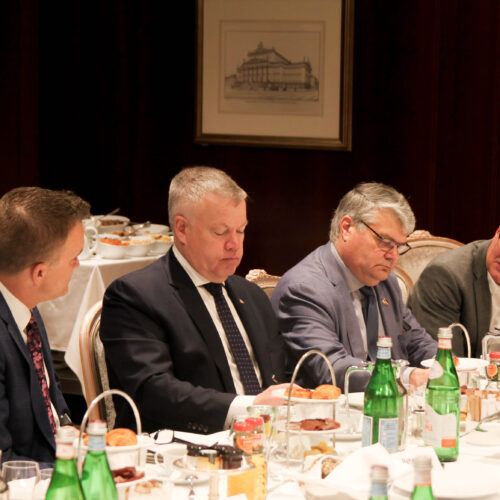 With Russia's invasion of Ukraine, the issue of energy has become more central than ever to global security dialogues. Recognizing the need for reliable partners who share similar values, the German government has turned to Canada to establish an energy partnership. Having the fourth largest oil and gas reserves in the world and being the sixth largest oil producer in the world, Alberta accounts for 82 percent of Canada's oil production and 62 percent of Canada's natural gas production, underscoring its importance within the Canadian energy system. At the same time, a resilient and lasting partnership can only be established when looking beyond short-term energy supply and addressing questions of sustainability, as well.
To take stock of the current global energy system, discuss the future of a German-Canadian partnership in energy security and sustainability, and assess Alberta's unique role in particular, Atlantik-Brücke convened a roundtable featuring Pete Guthrie, Alberta's Minister of Energy, Grant Sprague, Alberta's Deputy Minister of Energy, Jerry Bellikka, Chief of Staff, Klaus Büttner, Managing Director of Alberta United Kingdom Office, and Julia Friedlander, CEO of Atlantik-Brücke.
Status Quo
Russia's war on Ukraine revealed the deep dependencies inherent to global energy markets. Inflationary pressure continues to impact consumers on both sides of the Atlantic. With Canada being the fourth largest producer of oil and the sixth largest producer of natural gas in the world and Alberta being the country's largest oil and gas producer, the province has the potential to be a key piece in the puzzle of replacing Russian energy sources. Central to the province's strategy in providing a reliable stream of energy to customers in Canada and abroad is supplying energy while keeping in mind a multitude of environmental and social standards, like its carbon footprint and responsibilities to indigenous populations. This year, Alberta will be closing its last coal plant. Renewable energy currently makes up 20 percent of the province's electricity mix. Alberta is committed to meet Canada's federal emission reduction targets for 2030 and 2050, but a reliable base load of electricity is needed. Given these circumstances, Minister Guthrie called for pragmatism and described finding a balance between affordability and sustainability as the key goal for future energy sector strategies.
Emission Reduction Technology
As the largest producer of hydrogen in Canada, Alberta produces around 2.4 million tons of hydrogen annually. Alberta has developed a hydrogen roadmap to provide steady supply for provincial and global markets. Closely connected to the development of hydrogen as an energy source, the provincial government wants the exploration of Carbon Capture, Utilization and Storage (CCUS) technologies to be a part of that strategy. There are currently two large-scale CCUS projects in Alberta. The Shell Quest Project situated near Edmonton which was opened in 2015 and the Alberta Carbon Trunk Line operating since 2019. Participants discussed the role of industry and government regulation to further emission reduction technologies. In this context, Minister Guthrie views industry as innovators that drive technological development and underlines the need to plan more collaboratively with industry and think tanks to achieve climate goals.
Infrastructure and Transport as Main Challenge
Aligning policy priorities of Alberta's conservative provincial government with those of a liberal-led federal government poses challenges within the energy sector. While the federal government currently pushes for the development of green hydrogen, Alberta wants to focus on all available energy resources. According to Minister Guthrie, Alberta cooperates closely with British Columbia in the west and Manitoba and Saskatchewan in the east to establish energy corridors to move Liquified Natural Gas (LNG) among others. Common ground with the federal government could be found in tackling the lack of infrastructure to simplify Alberta's access to national and global markets and transport of resources to customers. Here, the federal government could support Alberta in terms of energy grid, pipeline and railway infrastructure.
A Partnership Based on Shared Values
When asked about Chinas influence on the Albertan energy sector, Minister Guthrie referred to the example of the light metal Lithium, an indispensable component of any battery which plays a key role in sustainable transport and energy concepts. The market is dominated by Chinese companies and even though the raw material is available in Alberta in great quantities, there is little possibility to circumvent China in the supply chain. This case exemplifies an underlying reoccurring problem in global supply chains where business decisions are above all based on price points. Against this backdrop, participants agreed that shared standards and values should weigh more heavily into the choice of suppliers. Applied to the energy sector, this approach has the potential to catalyze existing strong German-Canadian relations into a stable and sustainable energy partnership.