Towards a more sustainable energy economy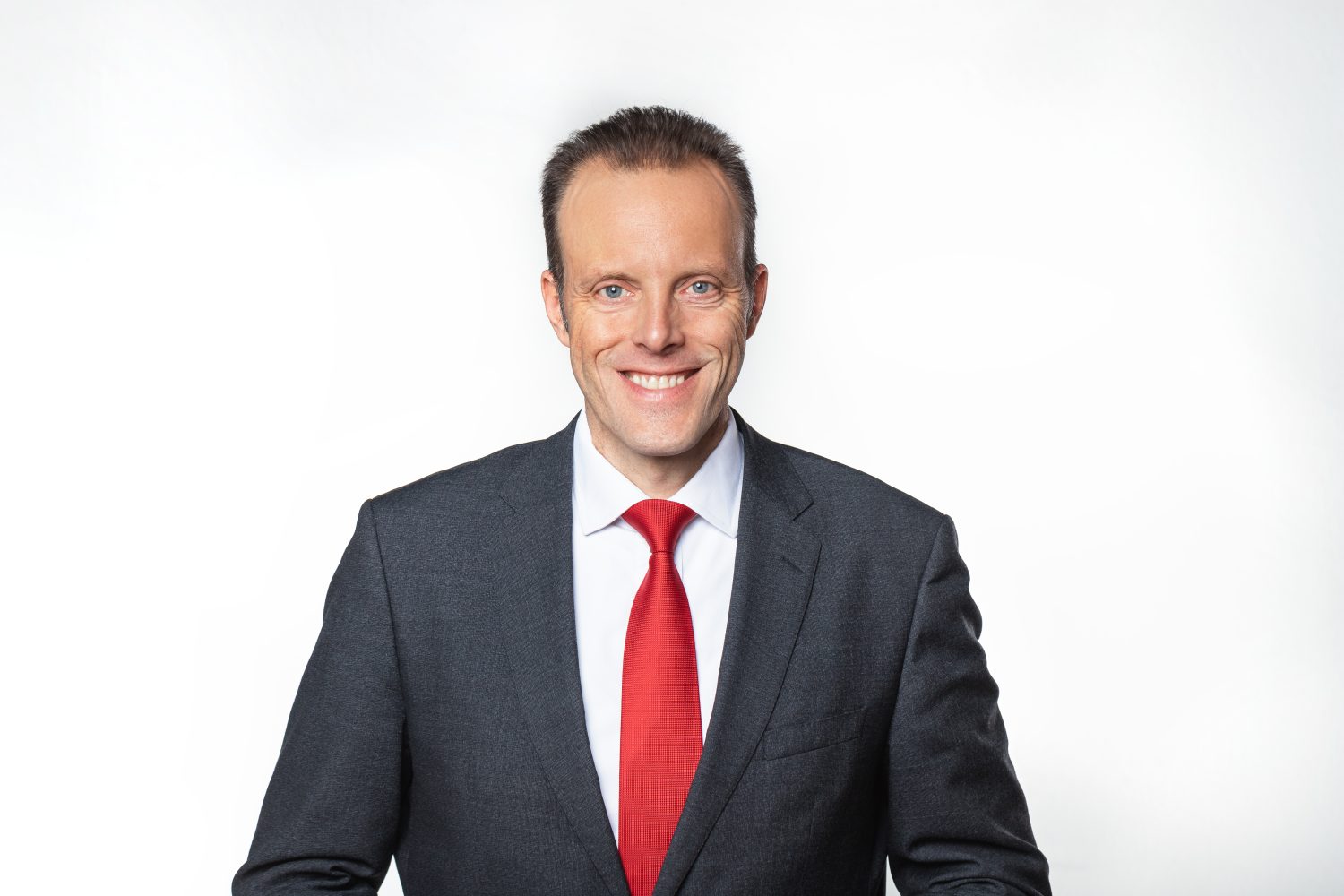 Dirk Nowak, Managing Partner of SDI Management Consulting AG, reports on his participation in Atlantik-Brücke's delegation trip to Texas and Louisiana. He analyzes the energy markets there and draws possible conclusions for Germany and Europe.
By Dirk Nowak
This year's U.S. delegation trip shone a spotlight on the energy industry and energy policy in the United States. The selection of the stops – Austin, San Antonio, Houston, Freeport, and New Orleans – underlined this focus. In addition to discussions with politicians, the agenda included talks with leading representatives from the energy industry, such as Apache, Chevron, ConocoPhillips, Kinder Morgan, Noble, Tellurian and Williams. In particular, an evening reception hosted by Cecilie Rohwedder and Paul Horvath in Houston provided ample opportunity for exchange – including insightful conversations late into the evening, for example with Dr. Paul Achleitner. The breakfast event on "Texas – Ninth Largest World Economy: Hub for the Global Energy Industry" highlighted the importance of the region and reflected how Texans see their energy industry. Our discussions were supplemented by two tours of the Driftwood LNG terminal currently under construction by Tellurian, one of the leading U.S. LNG exporters, and the Toyota plant near Houston.
Texas and Louisiana have shown consistently strong support for the energy sector. The political and economic representatives from Texas were very interested in energy investments from Germany – not only in the oil and gas industry, which has been dominant for decades, but also in renewable energies. Few people interested in energy in Germany might have known before our trip that (West) Texas is the largest electricity producer for wind energy in the US. In fact, Texas produced 29% of the total U.S. wind energy in 2020 – many would probably have thought of California or a state in New England instead.
Both Texas and Louisiana are major energy-producing states in the U.S. with a diverse mix of energy sources. In Texas, the main energy sources are oil, natural gas, and coal. Texas is the largest oil producer in the U.S. – the exchange-traded oil grade WTI stands for West Texas Intermediate – and a major natural gas producer, encompassing extensive upstream, midstream, and downstream activities, i.e., exploration and production, transportation, and storage, as well as further processing of natural gas. Texas, more specifically ERCOT, the Energy Reliability Council of Texas, has a stand-alone electricity market that is largely deregulated and does not have a capacity market. In 2021, enormous electricity price volatility occurred during storm Uri, necessitating a Public Utility Commission-mandated price cap of $9,000 per megawatt-hour (MWh) (which was lowered to $5,000 per MWh in late 2021). Although Texas is home to a number of coal-fired power plants, coal-fired generation has been declining for several years due to increasing competition from natural gas and renewables. Texas and Louisiana are very well positioned to become future hydrogen hubs due to their geographic location, infrastructure, and renewable energy sources.
Louisiana is home to several nuclear power plants and is a major producer of oil and natural gas; for example, the Henry Hub, the major distribution hub of the natural gas pipeline system, is located in Louisiana. The state is also a major producer of wind and solar energy. Both Texas and Louisiana supply oil, gas, and numerous petrochemical products to other U.S. states. Thus, they are major players in the U.S. energy market and contribute significantly to U.S. energy security.
Particularly through fracking and shale gas development, the U.S. became a net energy exporter in 2019 and has built significant LNG infrastructure with a number of LNG export terminals. Texas and Louisiana are demonstrating, through large investments by private companies in LNG infrastructure totaling hundreds of billions of dollars, that LNG can be more than a short-term bridge technology. Although it is sometimes argued that LNG infrastructure expansion could complicate the transition to renewables, it has been clear since the Ukraine war at the latest that LNG imports are essential for Germany's and Europe's security of supply.
As early as 2011, Germany's nuclear phase-out after Fukushima was completely misguided, as base load electricity generation must be available if CO2 emissions are to be reduced through the extremely important expansion of renewable technologies. Even before the Ukraine war, Germany had to use coal-fired power plants much more intensively to compensate for the loss of nuclear power with high CO2 emissions as the result; not to mention the one-sided energy policy dependence on Russia.
What are the key lessons learned from the trip?
In contrast to Europe and Germany in particular, the USA has clearly recognized the national security and economic benefits of energy independence and has implemented supportive measures. Significant investments in new technologies from fracking to renewable energy to energy transportation infrastructure have enabled the U.S. to become a net energy exporter in 2019 for the first time in more than 60 years. Significant advances in fracking and horizontal drilling techniques have allowed U.S. companies to cost-effectively extract large volumes of oil and natural gas from shale formations that were previously nearly inaccessible. In addition, the U.S. has made significant progress in expanding its renewable energy base. The country is a leading producer of wind and solar energy and has made significant investments in research and development to promote the (cost) efficiency of these technologies.
Not least for this reason, the USA – already a reliable trading partner for many decades – is an increasingly important LNG supplier for Germany. Thanks to new energy production technologies and significant investments in LNG infrastructure, the U.S. can supply LNG to Germany and Europe cost-effectively. While it goes without saying that it is important not to create new unilateral dependencies, significantly increased cooperation including investments in the U.S. can be very attractive for German companies – also taking advantage of the Inflation Reduction Act – to at least geographically diversify the energy mix. Thus, having the U.S. as a proven, long-term partner through LNG imports in the German and European energy mix to fill German gas storage facilities, especially in the fall of 2023 and beyond, seems extremely sensible.
What should Germany and Europe do differently in their energy management from America?
Due to geographic and geopolitical differences, access to oil and gas in particular, Germany must certainly pursue a different strategy than the USA. For example, it cannot aim to become a net energy exporter. Rather, Germany must aim to make its energy mix as efficient as possible and ensure independence from individual energy-exporting countries. An important step along this path has already been taken: Germany has made significant efforts to expand the use of renewable energy sources such as wind and solar power as part of its transition to a low-carbon and energy-independent economy. In doing so, Germany has advanced the use of renewables at a much faster pace than, for example, the United States. Furthermore, Germany has made great strides in reducing its energy consumption through the use of energy-efficient technologies. Here, the USA still has some catching up to do.
What should be done now?
From my understanding of the energy policy and energy landscape in Germany and Europe, there are a number of measures that should be considered to support the transition to a more sustainable energy system:
Further expanding the use of renewable energy sources and increasing energy efficiency:
These measures are certainly obvious, based on the motto "do more of what you do well." After all, Germany has made substantial progress in the use of renewable energies and in energy efficiency in recent years. Nevertheless, further investments in renewable energies and more energy-efficient technologies are the most effective ways to minimize energy consumption and even make it significantly greener.
Promoting forward-looking new technologies and infrastructures:
Hydrogen in its various colors, as already detailed in my presentation on the role of hydrogen at Atlantik-Brücke's Energy Talk in Berlin in October 2020, represents an important element of Germany's future energy strategy. Biogas and carbon capture and storage are also becoming increasingly important.
Investment in research and development can help drive the development and deployment of new energy technologies and infrastructure, such as distributed generation, advanced battery storage systems, and smart grids, which can support the transition to a more sustainable energy system.
Finally, fracking can also be an option by leveraging classic German strengths such as high engineering expertise, innovation, and sustainable improvements to overcome negative environmental impacts and reduce energy dependence.
Developing a comprehensive energy policy:
Germany and Europe should develop a comprehensive, long-term energy policy that takes into account the full range of available energy sources and technologies, as well as the economic, social and environmental impacts of various energy choices. To achieve a meaningful transition to a low-carbon energy economy, measures taken so far fall short. They are often designed to carry favor with voters in the near-term as opposed to thinking through long-term challenges. In this context, I recommend Prof. Wolfgang Reitzle's speech at Motorworld on December 5, 2022, on electromobility, which can be viewed on YouTube.
Overall, Germany and Europe must take a holistic approach to energy management that takes into account their specific energy needs and challenges and works toward developing a diverse and sustainable energy mix. International cooperation and partnerships across continental borders are absolutely essential for this. This once again underscores the social, economic, and political value-add that international forums such as those offered by Atlantik-Brücke can and must provide.