"A lot to be hopeful for"
The German-American Young Leaders Conference 2022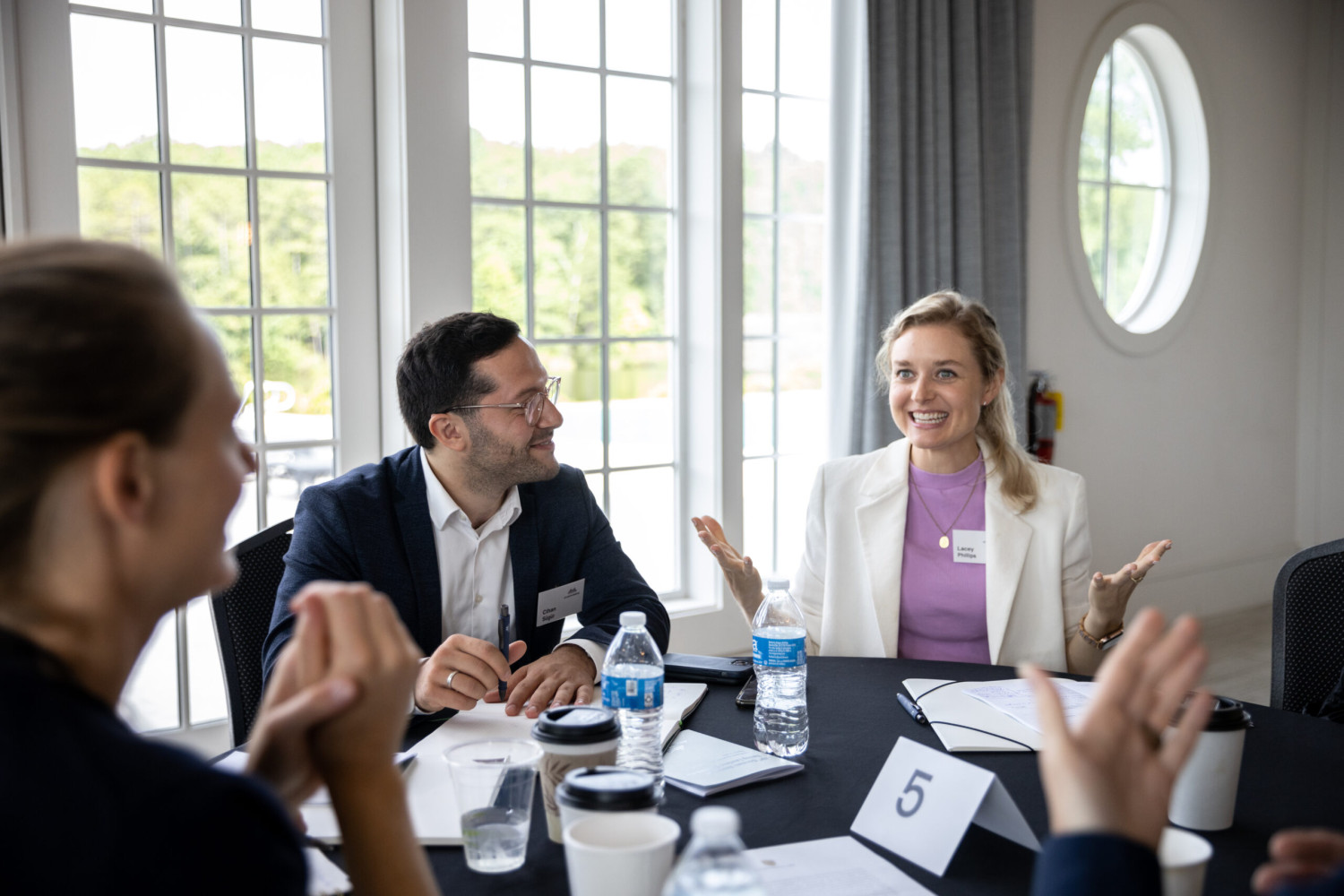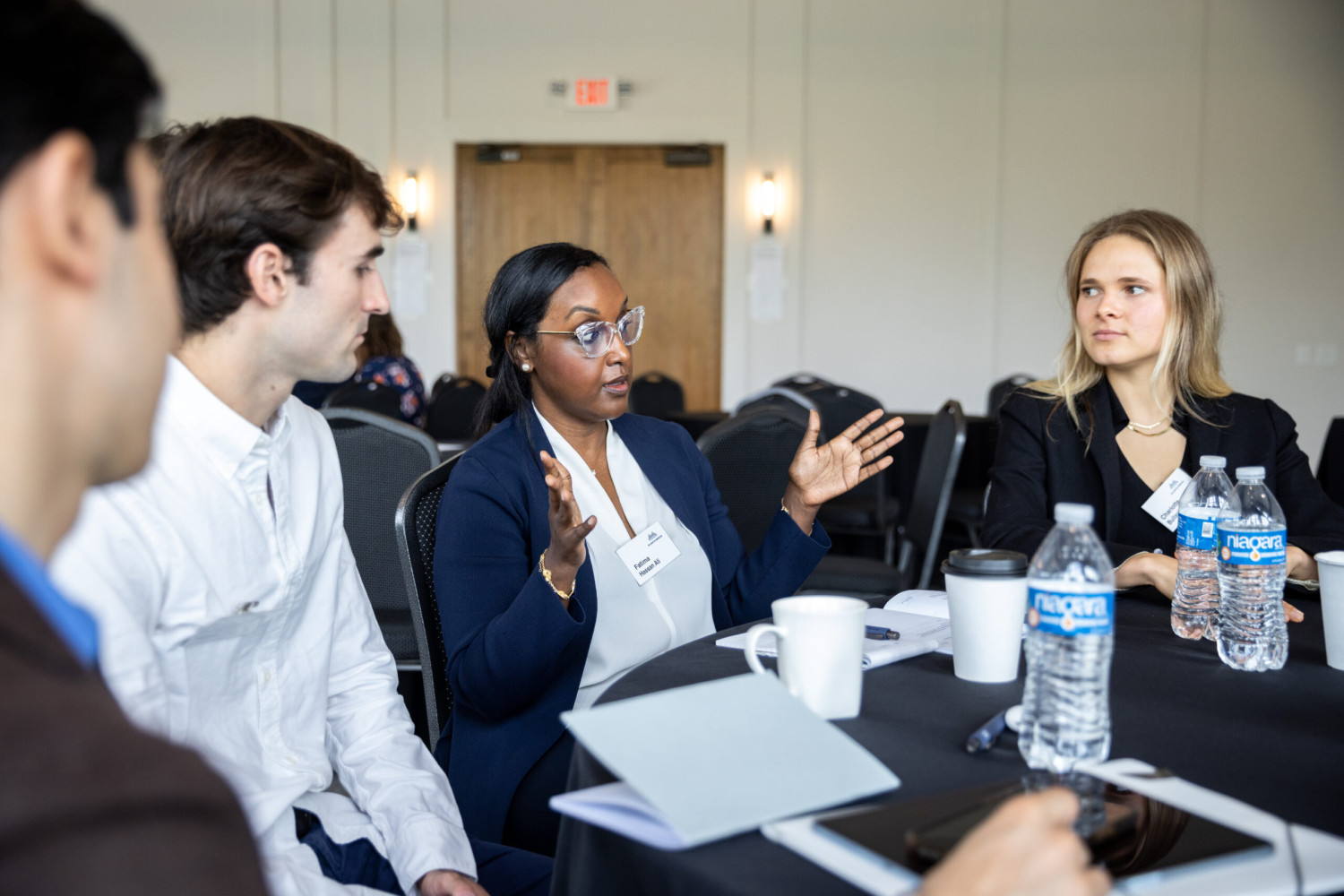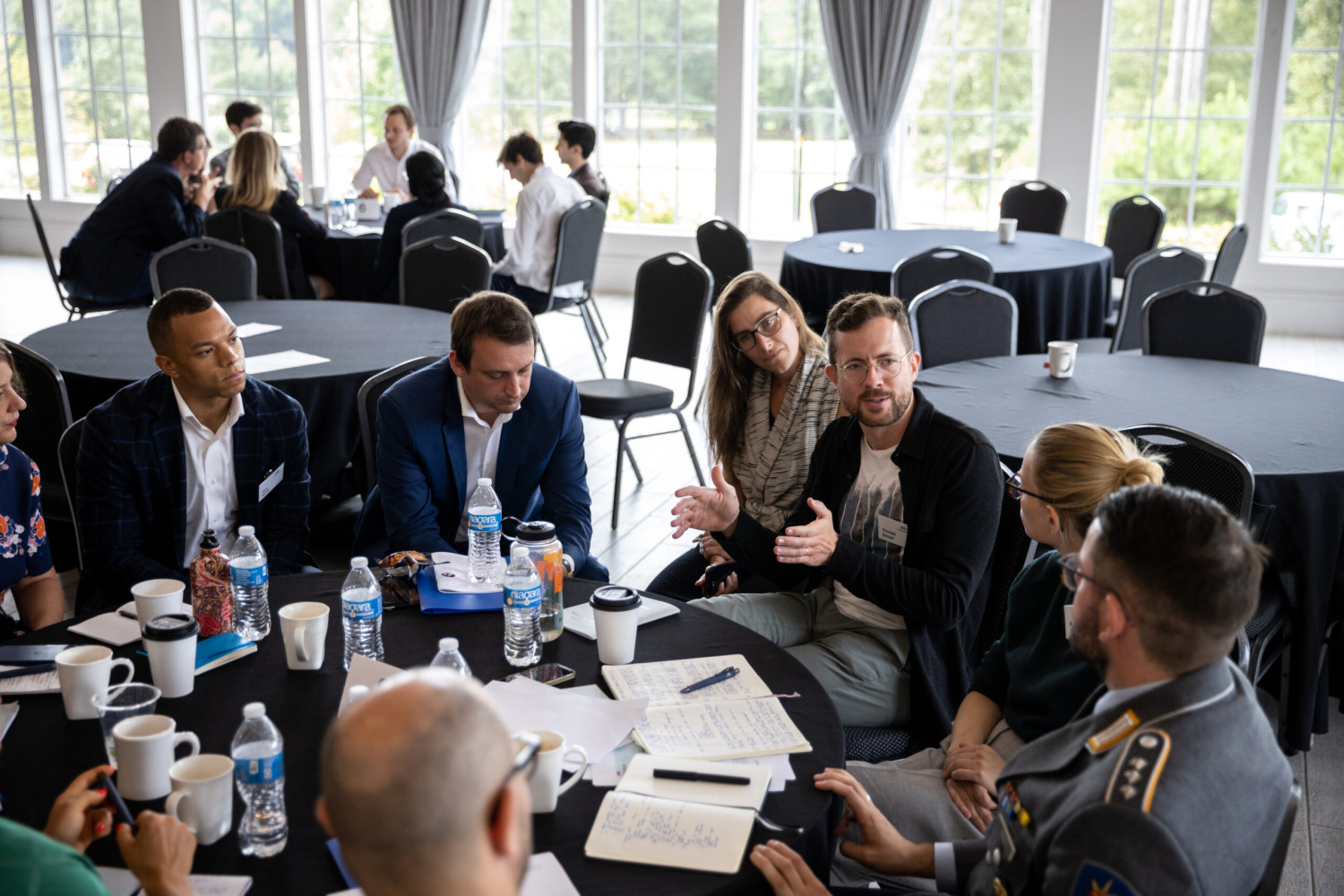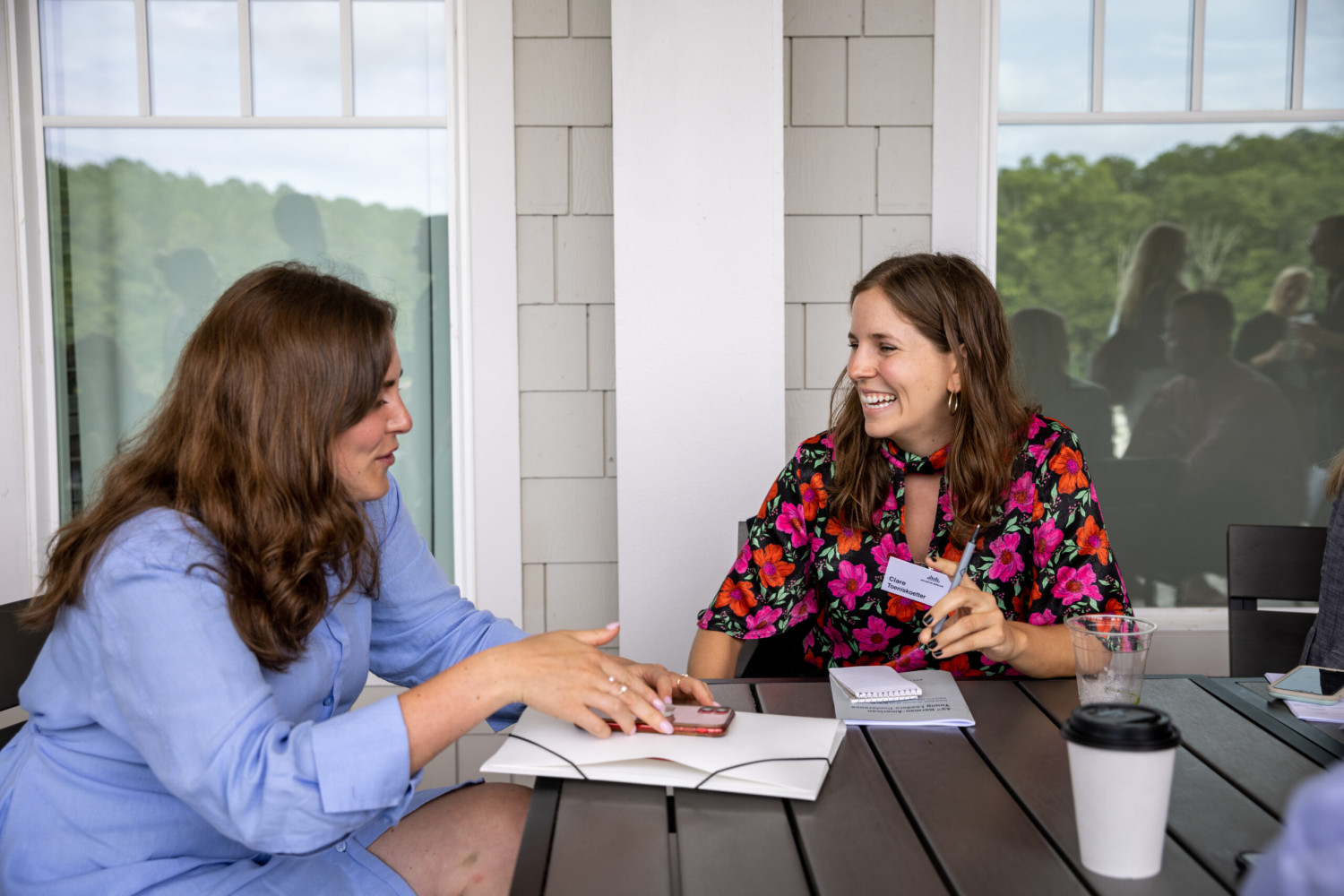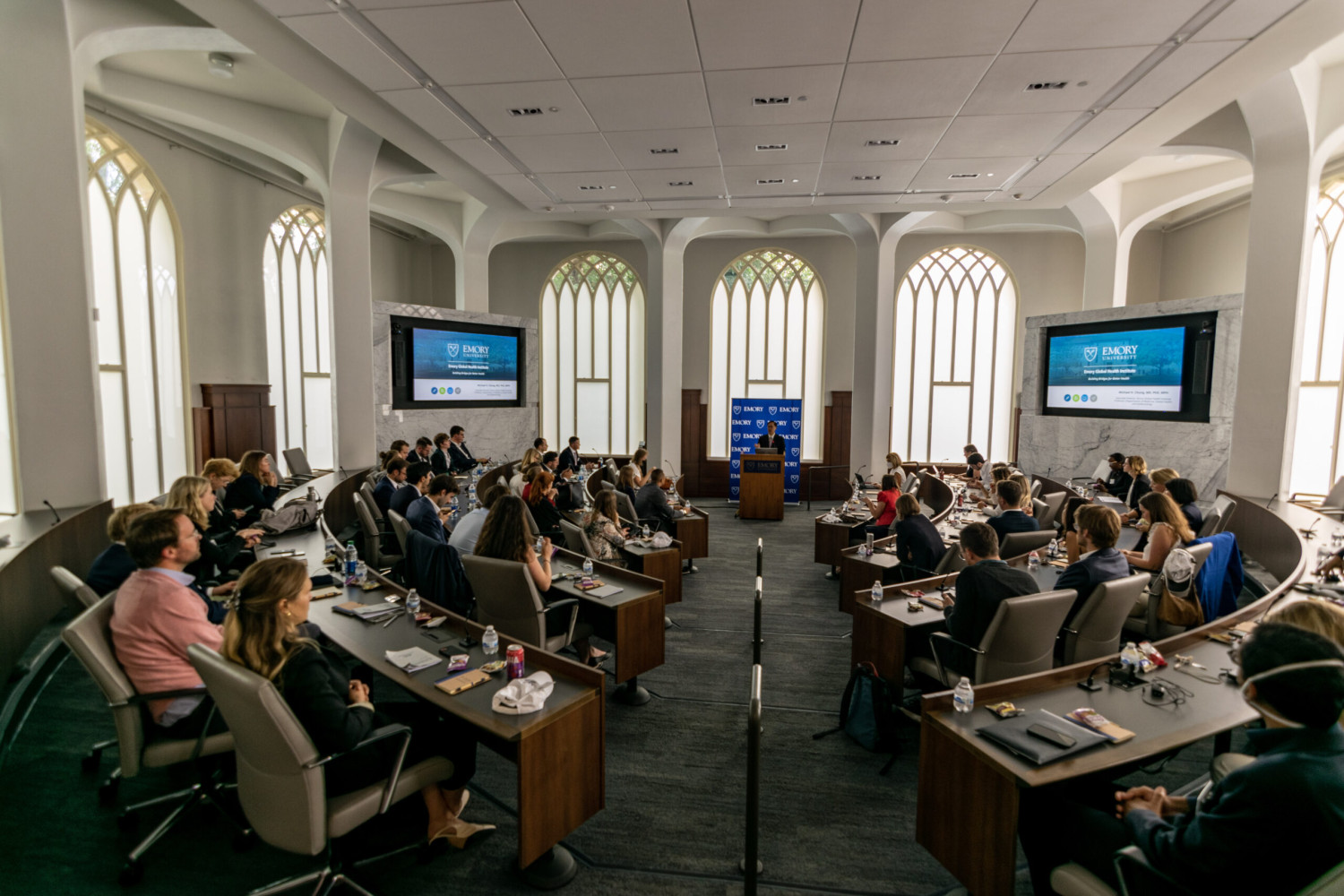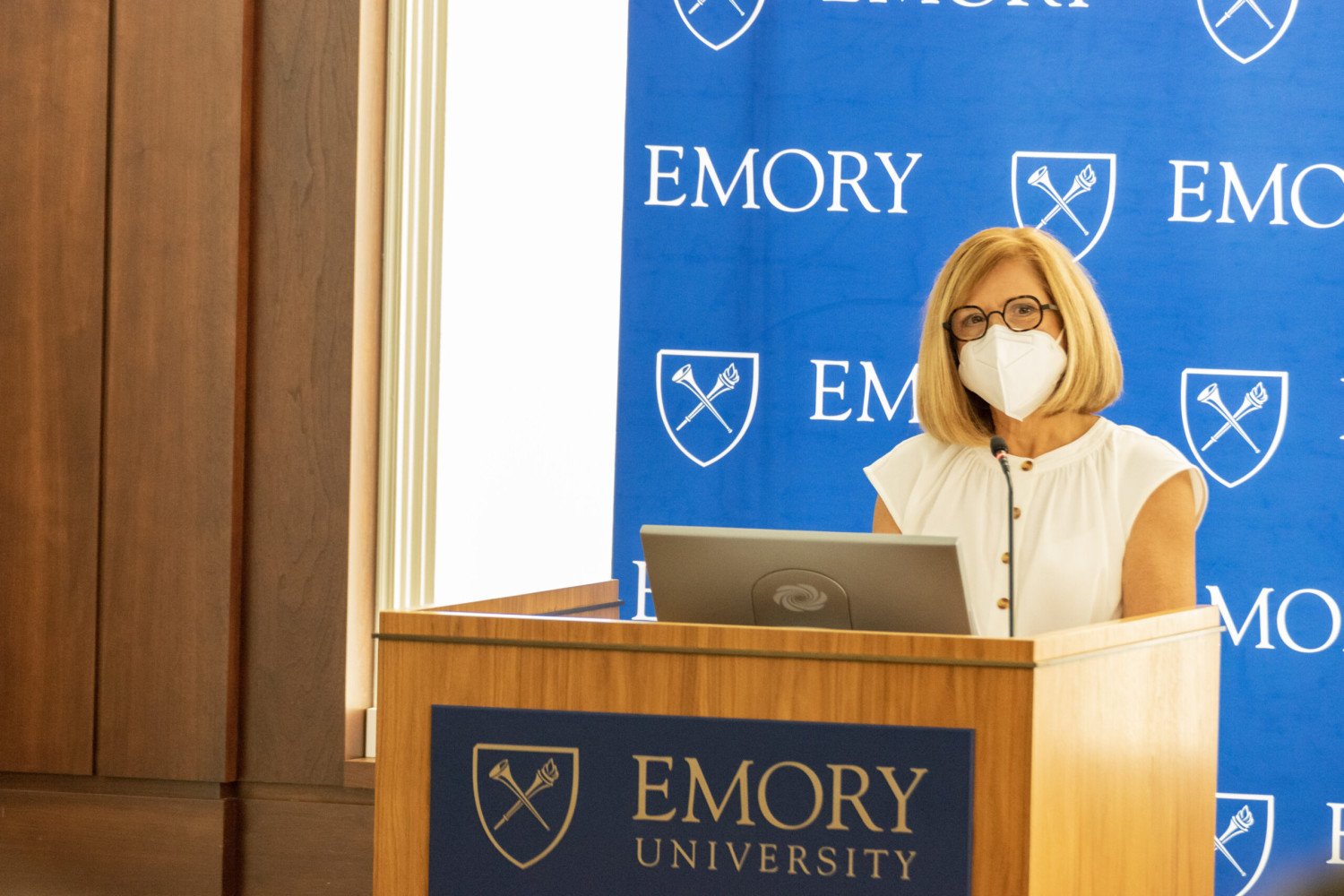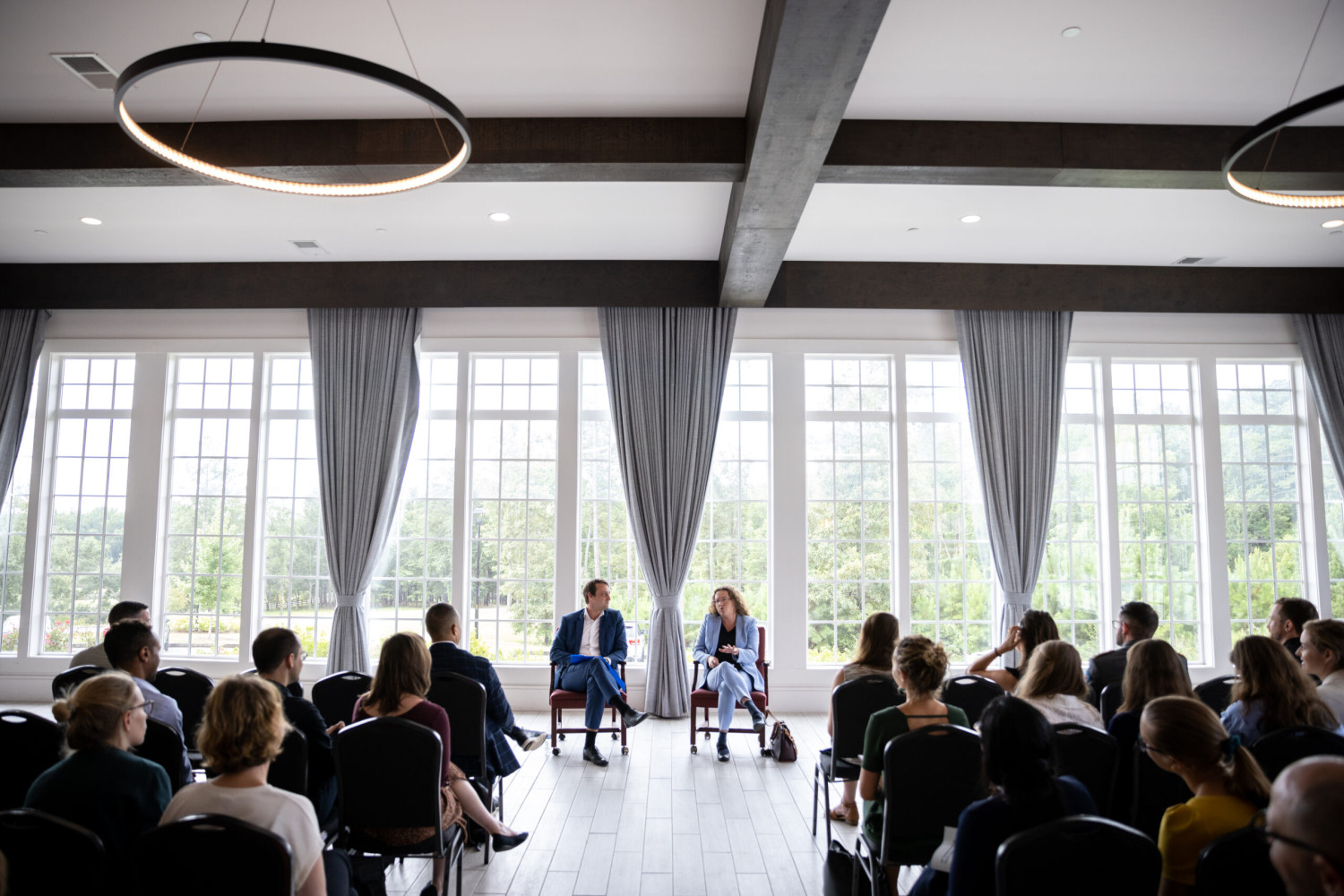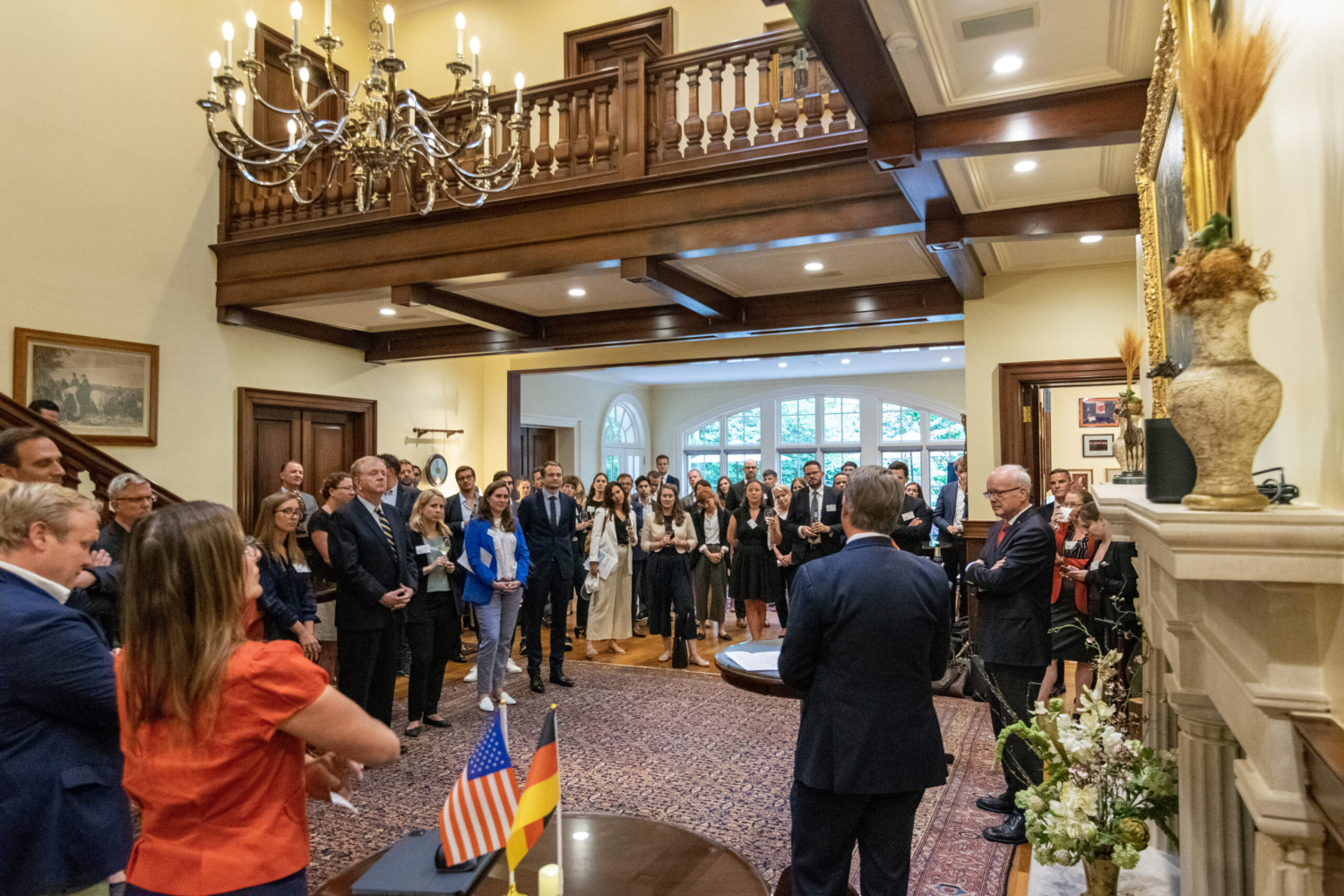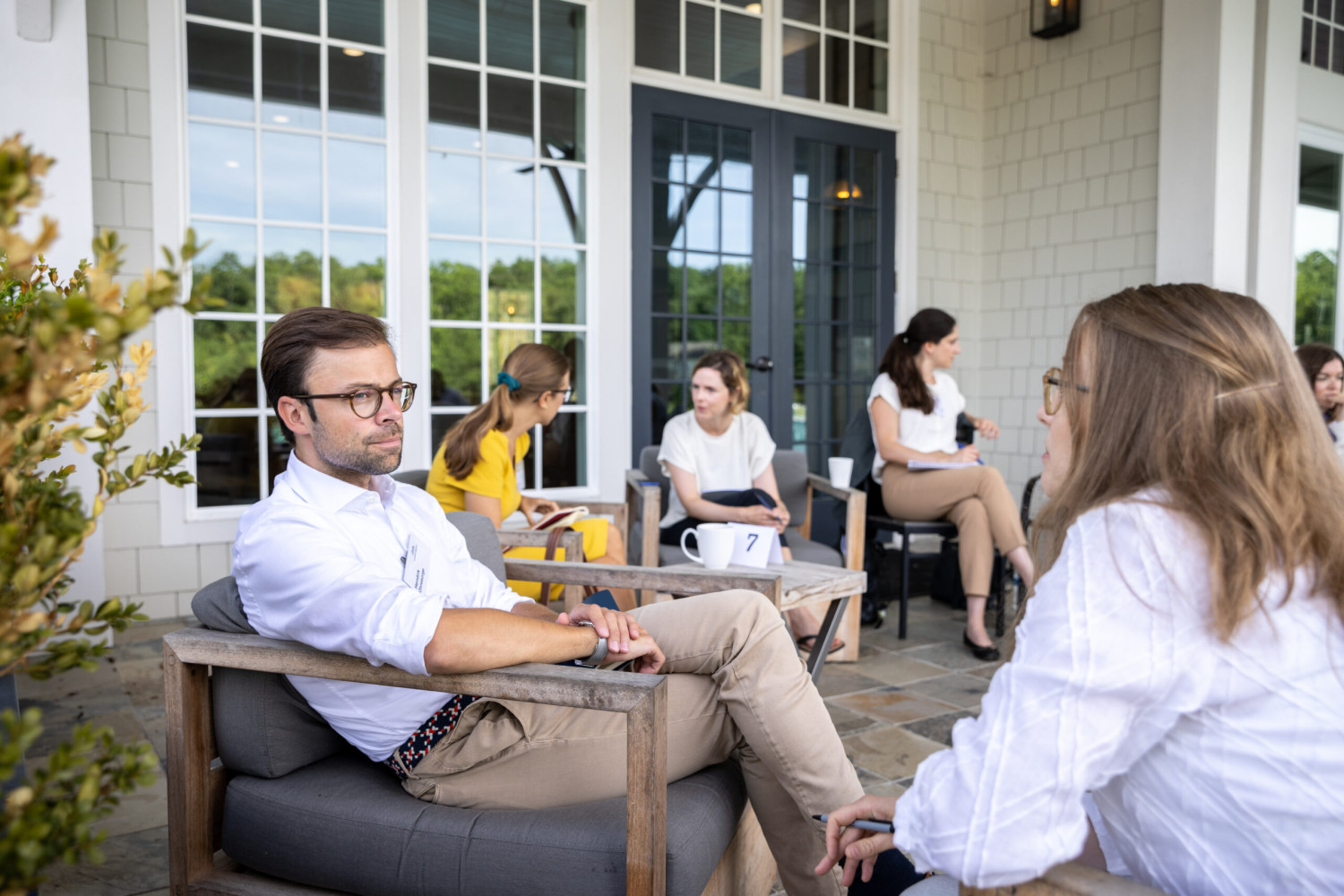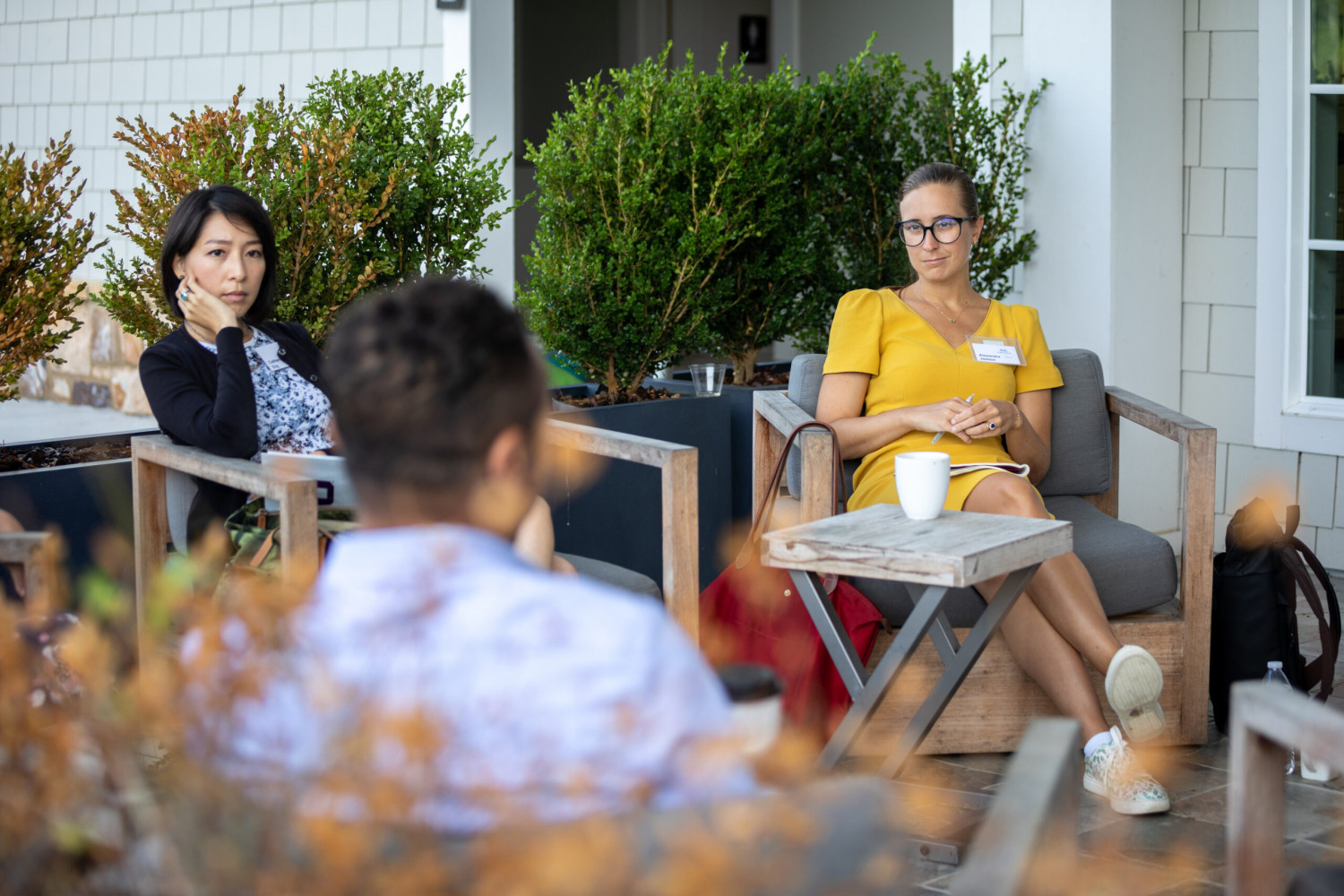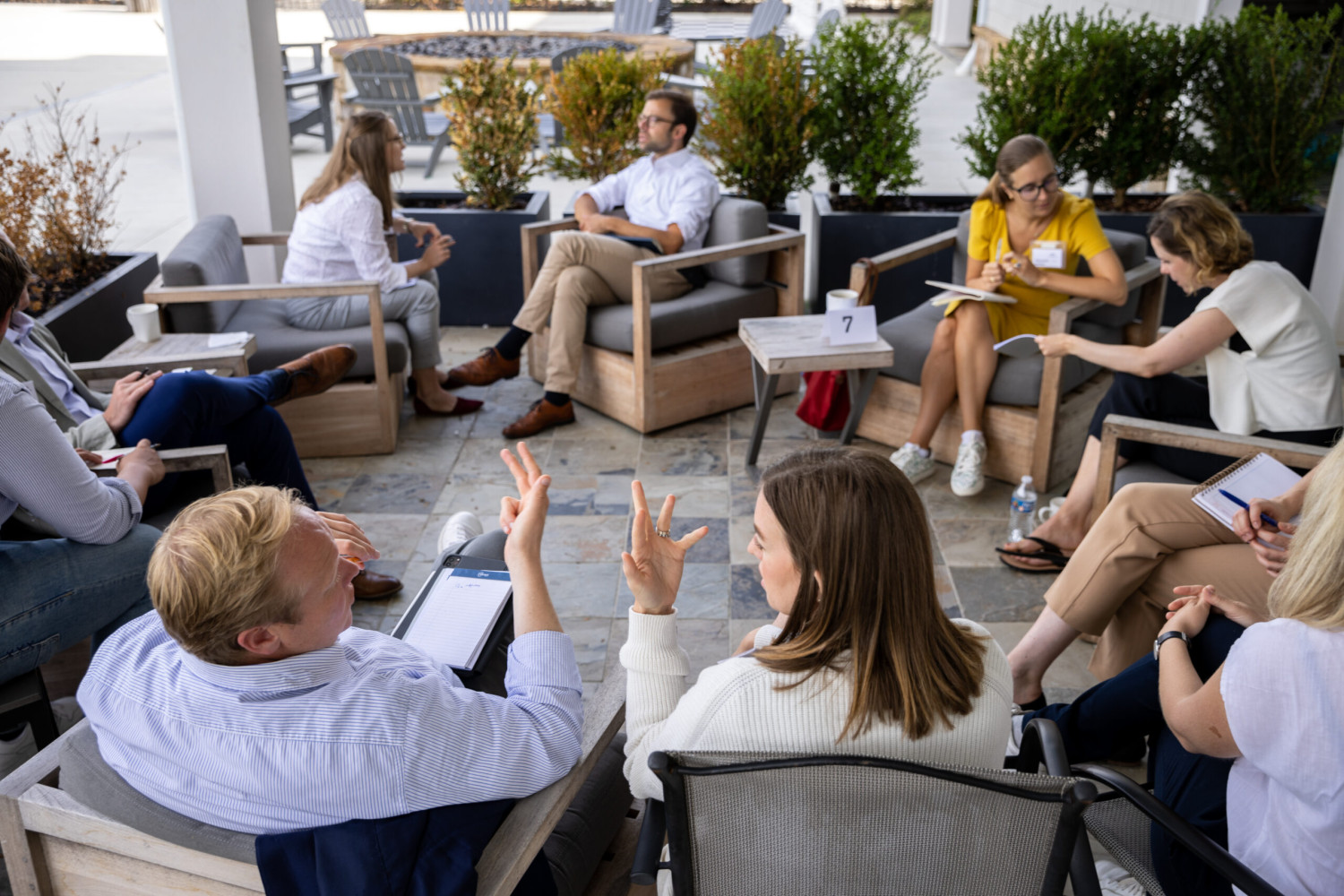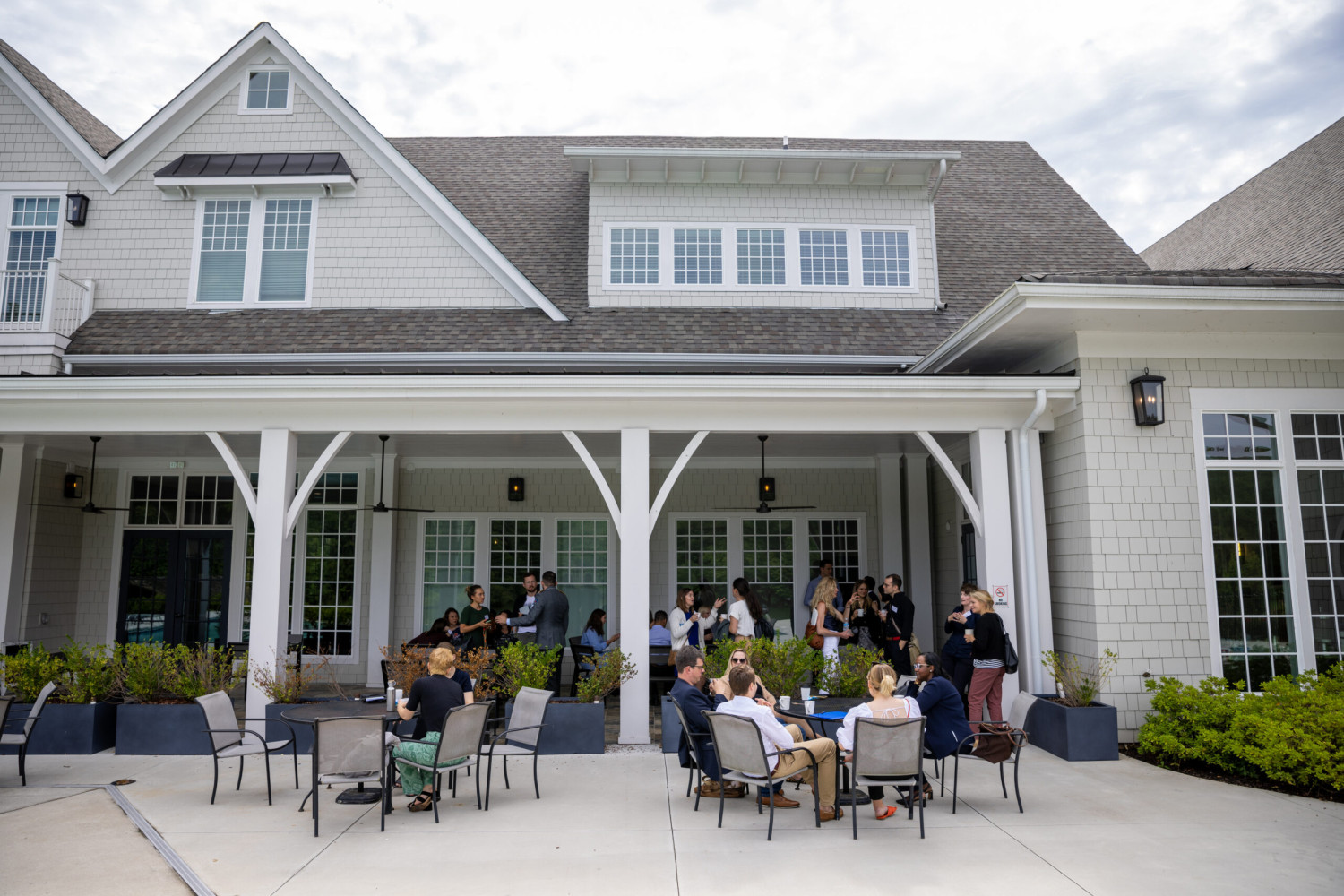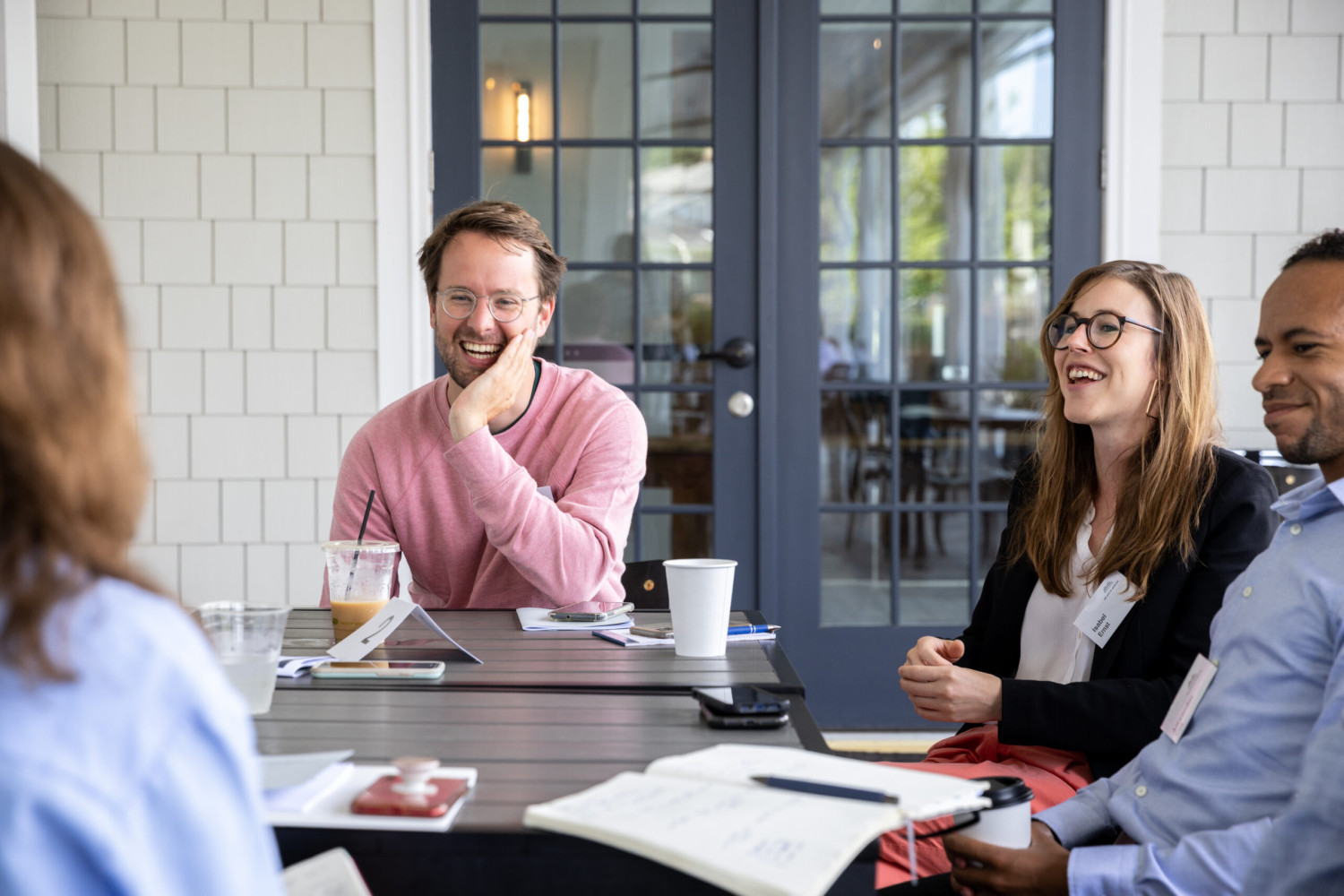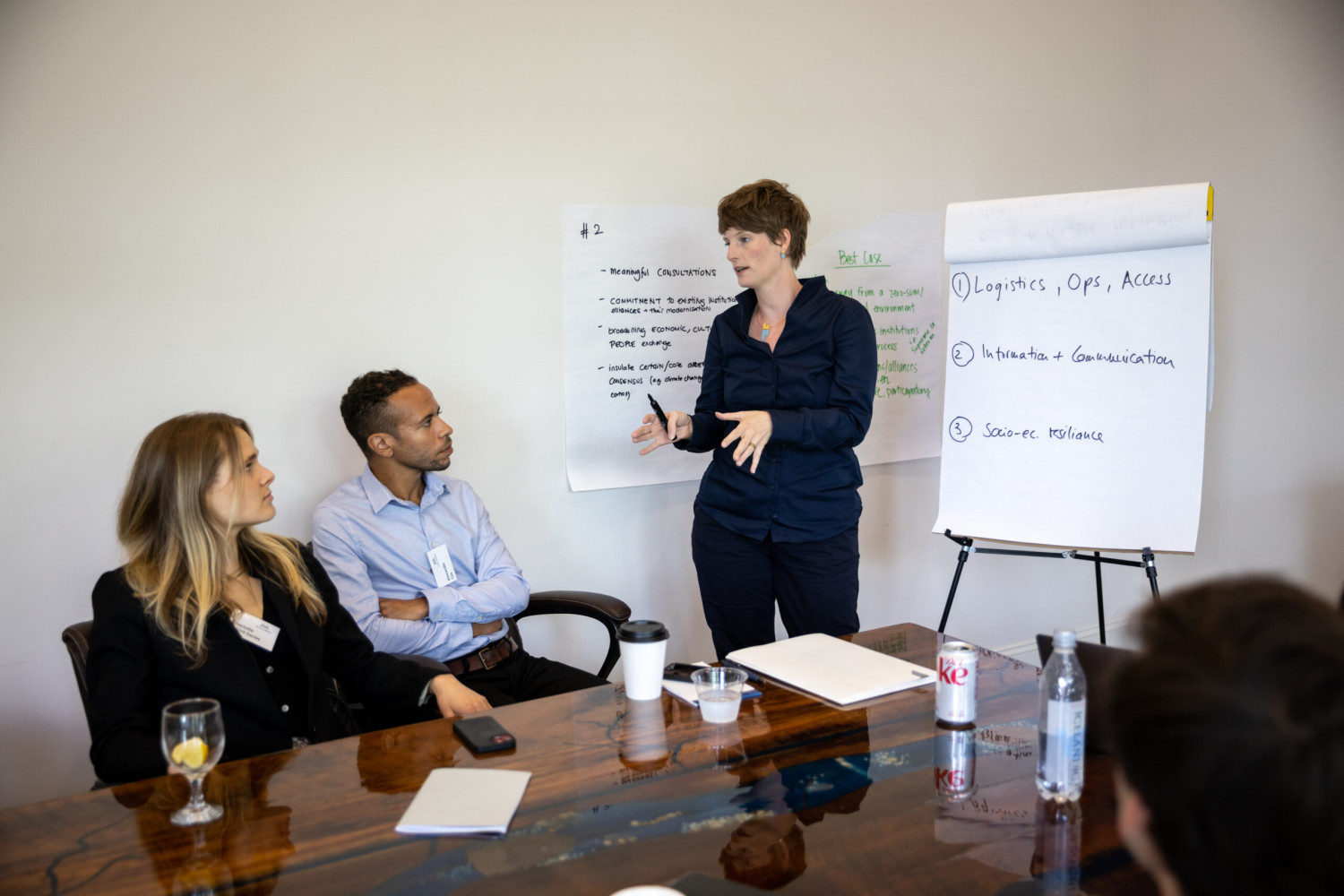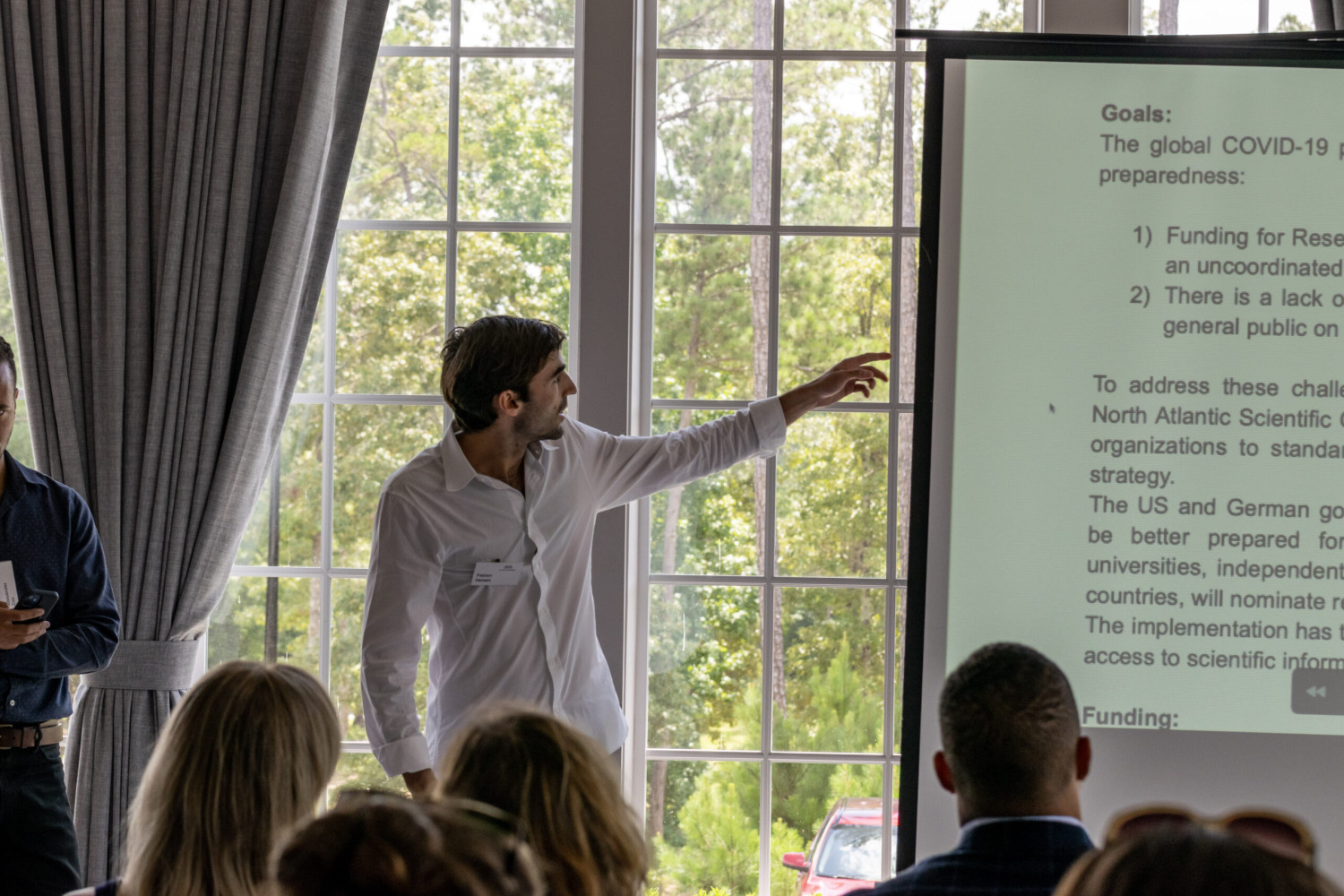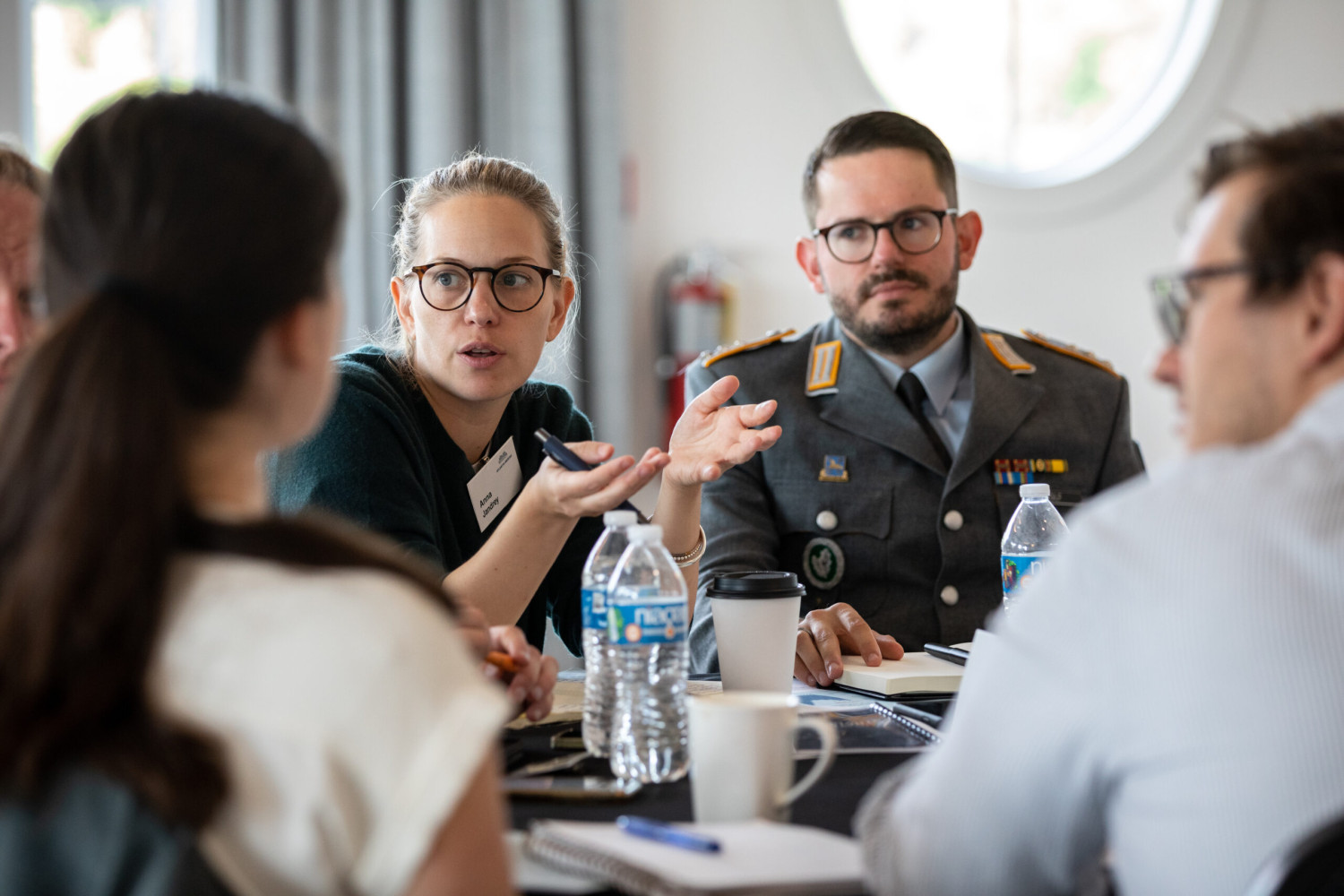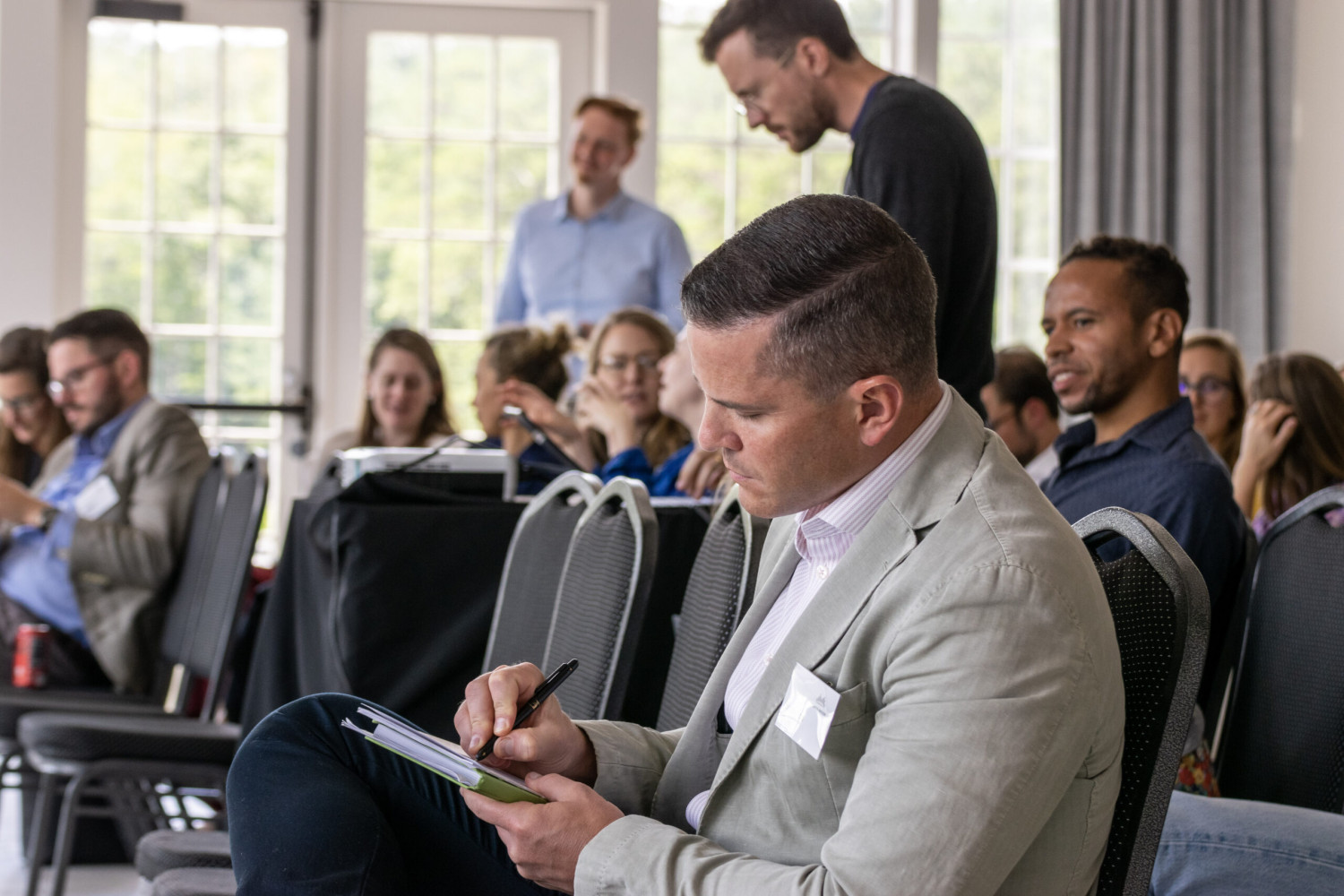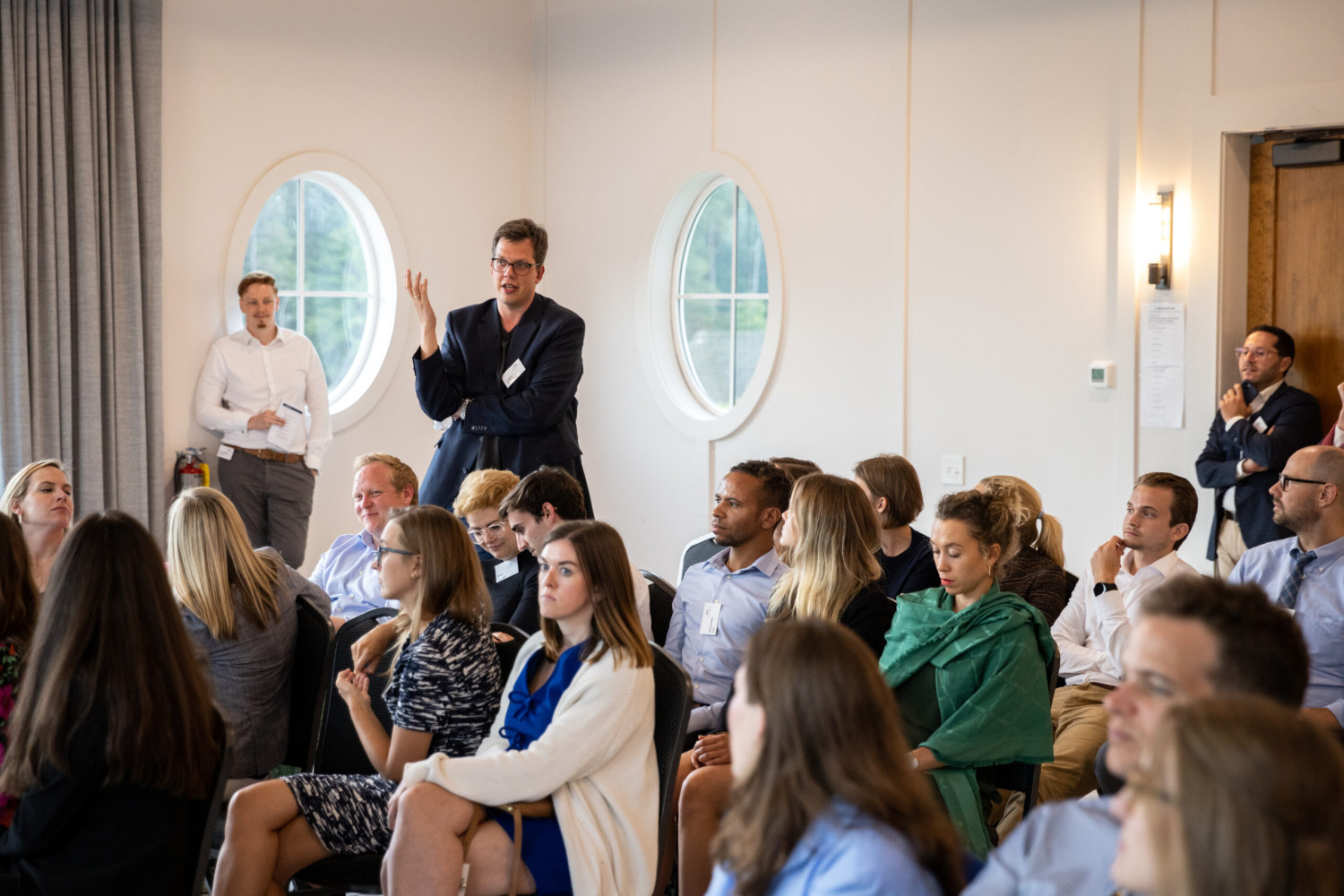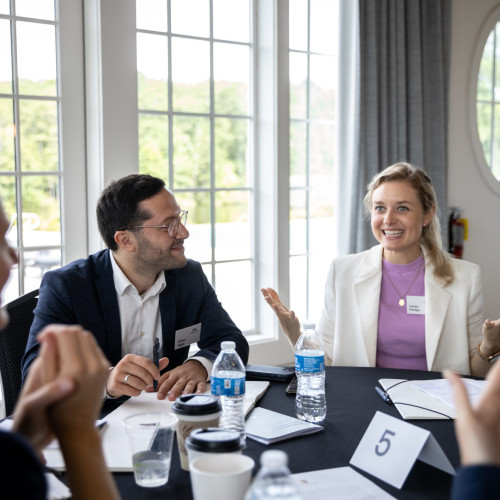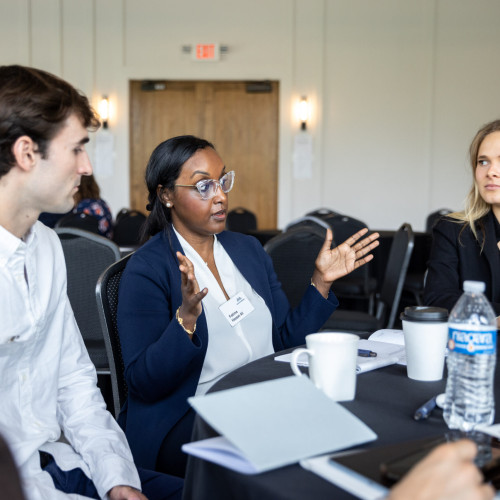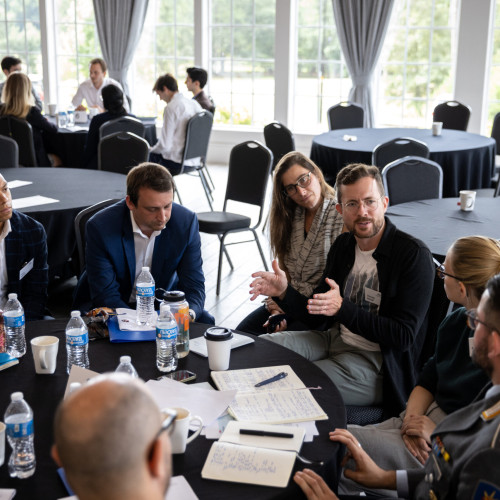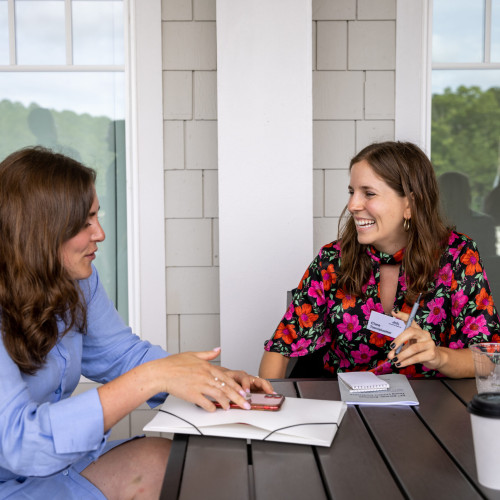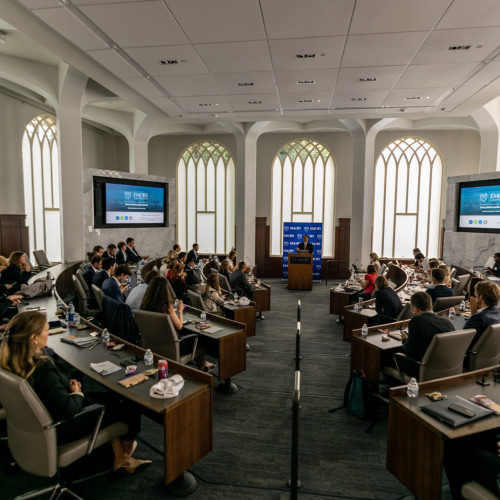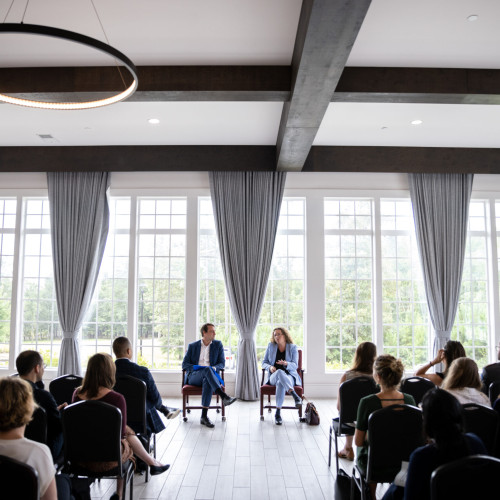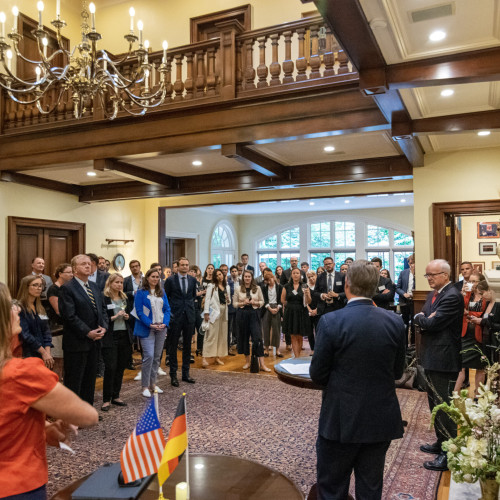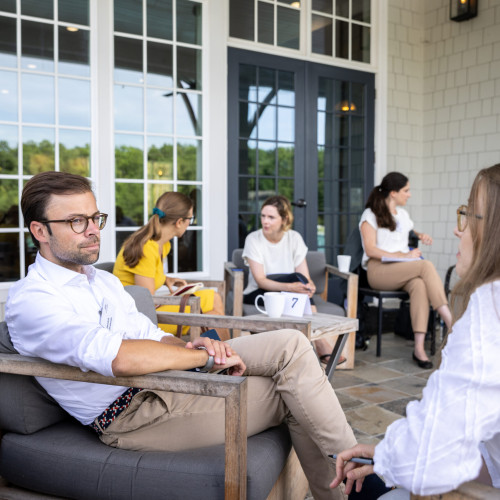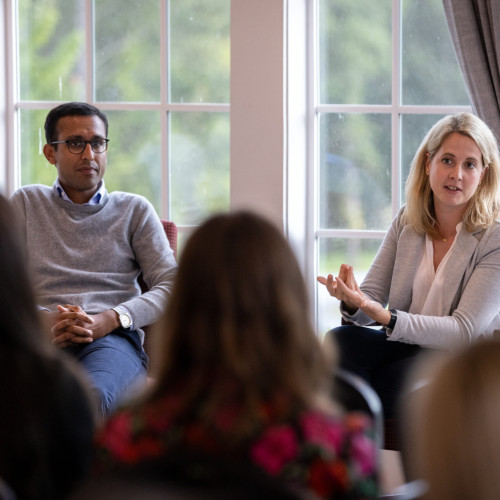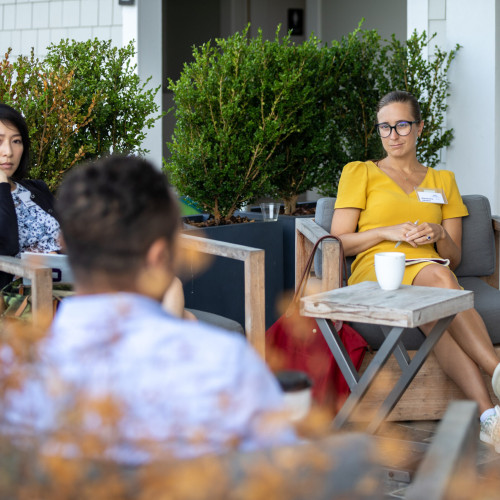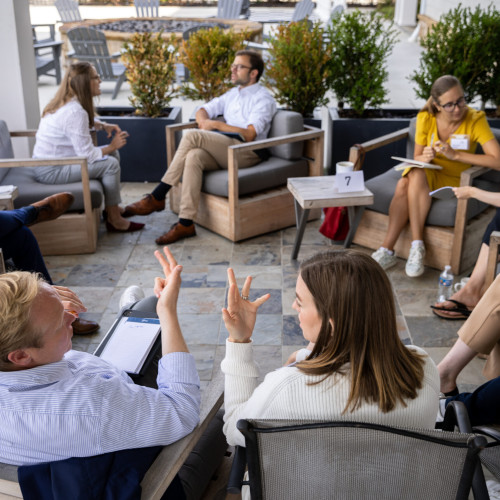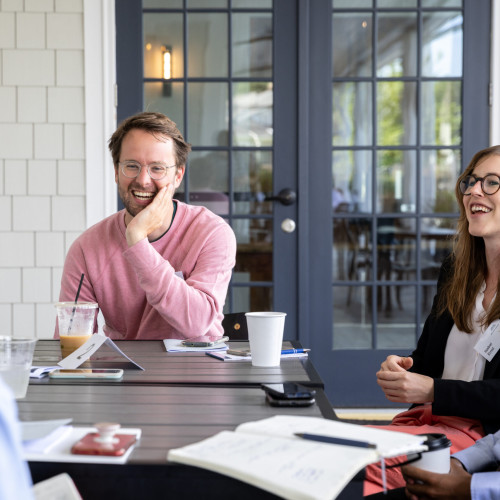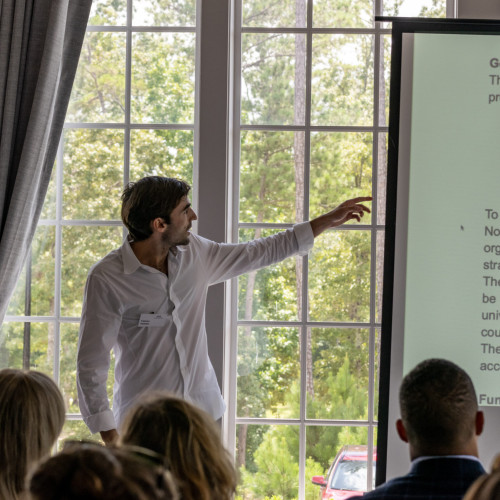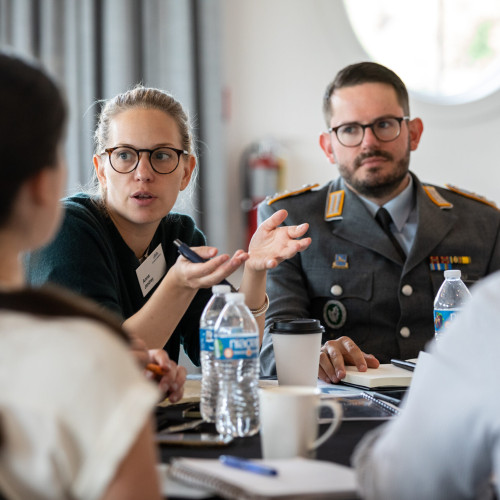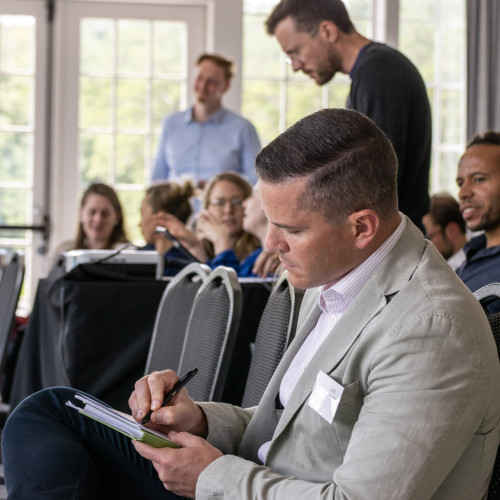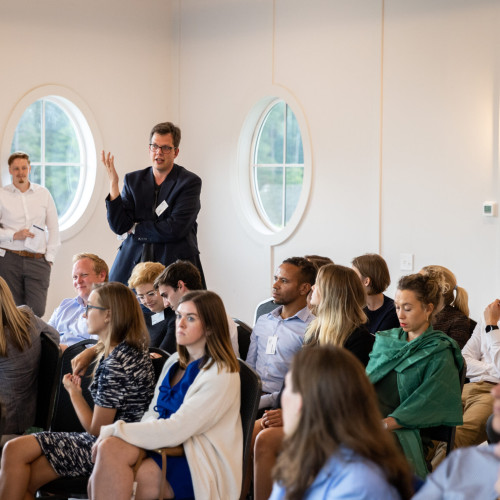 By Young Leaders 2022
A major land war is being waged in Europe. Against this backdrop, nearly 50 up-and-coming decision makers convened outside Atlanta, Georgia, to engage in dialogue about the transatlantic alliance in times of crisis, to deepen understanding, and strengthen ties between the rising generation of Germans and Americans.
As Albert Einstein said in 1955, "The important thing is to not stop questioning." Indeed, questions defined the Atlantik-Brücke's 2022 Young Leaders Conference — tough questions, searching questions, light-hearted questions, two-in-one questions, and follow-up questions. And the conference provided the ideal platform to ask these questions and engage in lively debate, both amongst the participants and also to panelists and guest speakers.
There were questions about environmental sustainability, about consumer health and supply chain resilience.
Young Leaders also posed questions to one another. These ranged from the factors necessary to start a business to the forces kindling extremism in the military and law enforcement, from the manifold definitions of diversity to the meaning of victory in the Russia-Ukraine war.
Some questions were more light-hearted: Does it rain every day in Georgia? Who can drive this golf cart faster?
We arrived at some answers. No one left Foxhall Resort without knowing that lithium is an important component of EV batteries. The problems of polarization and distrust — whether in Germany or the United States, in politics or business — ran through the crises that occupied our discussions. It does seem to rain every day in Georgia, at least in August.
But these conclusions were preliminary, at best. Most of all, the conference afforded us the opportunity to step out of the hustle and bustle of our everyday lives and to consider how new, enlarged perspectives might offer solutions to some of society's most vexing problems.
WORKING GROUPS
Some of these problems were addressed by the conference's four working groups.
These working groups were: lessons learned from Covid-19, supply chain resiliency, diversity, equity, and inclusion and the implications of the war in Ukraine on energy security.
1. Lessons learned from Covid-19: future direction for public policy, investment opportunities, and digital transformation
The working group identified numerous problems exposed by the Covid-19 pandemic, including the fragmentation of funding for scientific innovation and failed communication. One possible solution would be the creation of a transatlantic entity tentatively named the North Atlantic Science Organization. It would be governed by a transatlantic executive board and help ensure equitable access to vaccines and therapeutics. Questions posed to the working group included whether such a body might not better be instituted within an existing organization, such as NATO or the WHO.
2. Future-proofing supply chains: balancing prosperity and social responsibility
The working group used EV (Electronic Vehicle) batteries as a case study and identified three supply chain pressure points. The first was accountability, illustrated by the example of cobalt sourced in countries, such as the Democratic Republic of Congo, that use forced labor. The second was environmental trade-offs, such as the reliance on lithium processing, which involves transportation to China and use of vast sums of water and electricity. The third was complexity, captured by a web of reporting requirements to satisfy Environmental, Social and Governance (ESG) criteria. Some common threads emerged from the many solutions proposed by the working group, including blacklisting and whitelisting certain materials and countries; developing corporate consortiums to create power in numbers when weighing tradeoffs and avoiding a race to the bottom; public loan or utility loan schemes to assist companies with financing constraints; blended finance or public-private partnerships; enhanced digitalization and international standardization.
3. Advancing diversity, equity, and inclusion in political and business leadership:
The working group emphasized data, implicit bias, and mentorship. It argued that not simply data collection but also disclosure is essential to identifying problems and maintaining high standards. In that vein, it posed a challenge to Atlantik-Brücke to assemble a more diverse slate of Young Leaders — and to this year's participants to put forward a more diverse slate of nominees. Among the solutions to implicit bias that were put forward was removing certain identifying details from job applications, such as headshots. In addition to these more structural factors, the working group stressed the importance of mentorship because it means having allies on the inside. The use of quotas was debated, with one point of contention being which identity categories are subject to such parameters, and questions focused on the need for multiple axes of diversity, including diversity of thought and educational background.
4. The war in Ukraine and its implications for energy security: tackling climate change in times of global instability
The working group focused on the central aim of reducing energy dependence on Russia, ideally with renewable sources of energy. In the short term, this might mean alternative supplies such as liquefied natural gas (LNG) or biomass, as well as reducing consumption. It could also involve the development of energy efficiency technology. More long term, the working group discussed blue hydrogen and green hydrogen, as well as battery supply and storage. These methods allow greater reliance on European partners and less on American-made products. A framework suggested by the working group would be an energy supply steering group — an alliance that would allow the European Union to negotiate gas purchases as one body.
GUEST SPEAKERS & OFF-SITE VISITS
Beyond participant-led working groups and panels, the conference also included outside speakers and off-site visits in and around Atlanta.
Georgia State Rep. Angelika Kausche, a German-American lawmaker, shared her pathway into politics as an immigrant to the United States. We learned how Melanie Moltmann, the German Consul General in Atlanta, Ga., sees effective civil rights education throughout the South. Docent-guided tours of the National Center for Civil and Human Rights in downtown Atlanta showcased how far the United States has come but also how human rights continue to be threatened around the world. Matthias Hoffman, President & CEO of the German-American Chamber of Commerce of the Southern U.S., highlighted the strong business relations that underpin the U.S.-German relationship — over $500 billion in German businesses investment in the U.S., which employ nearly a million people in all 50 states. An example of this business activity was shared by the Regional Vice President of the S.E. Region for Kuehne + Nagel, Jürgen Gentzke, who also explained challenges facing the global supply chain. Dennis Wagner, CEO of BESTAR Steel Group, shared insights about bringing a German company to the US.
At the Coca Cola headquarters, Rocky Rief, the Senior Director for Economic and Fiscal Policy, fielded a wide range of questions. At the Emory University Global Health Institute, an official from the Centers for Disease Control (CDC) and the institute's researchers and staff described challenges and lessons learned during the COVID-19 pandemic. Eike Jordan, the President of the Halle Foundation, graciously hosted our group at the Halle Estate, where we heard from Pat Wilson, Commissioner for the Georgia Department of Economic Development. At Porsche's North American headquarters, Kjell Gruner discussed the power of a brand, as we watched Porsches zoom through the experience center track in the background.
CONCLUSION
After extolling the virtue of questions, Einstein, in his 1955 comments, advised, "never lose a holy curiosity."
In preparing to write this report, we asked conference participants to share recollections about the experience. What came through in the reactions was how shared curiosity made the week's events such a success.
One participant wrote of finding "new thoughts, ideas, and possibilities." Another remarked on the speed with which "intimate relationships formed," in part because of the wide-ranging discussions, "from science communication to diversity and inclusion, to military leadership (and the number one song on the German charts right now…)."
One comment noted the need to "accept uncertainty and engage deeply in discourse whether we dissent or agree." A reflection that seemed to sum up these observations noted: "Although a running joke of the conference was the doom and gloom of the worst-case scenarios for the U.S. and Germany, there was still a lot to be hopeful for in this group. There were routinely optimistic outlooks shared in even the worst contexts."
Through questions and curiosity, the conference allowed us to arrive at something that feels unusual these days: hope.