Atlantik-Brücke for Ukraine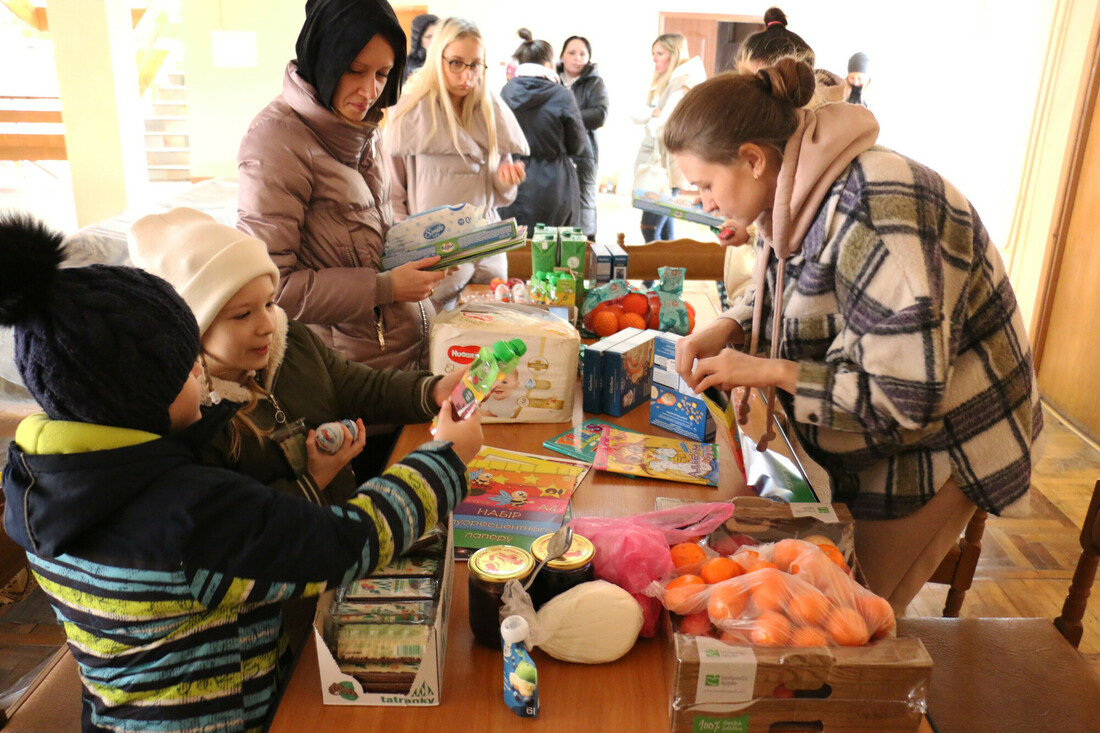 Atlantik-Brücke would like to send a strong signal of solidarity with the people in Ukraine. To contribute to the urgently needed emergency humanitarian aid, Atlantik-Brücke is calling for donations for CARE's projects. 17.6 million people, including 5.5 million children, need this aid.
The armed conflict on European soil is shaking the world and causing immeasurable harm – in Ukraine and in its neighboring countries. Together with partners, CARE supports people in Ukraine and neighboring countries with hygiene packages, food and water. On the ground, CARE equips hospitals and other medical facilities with anesthesia and respiratory equipment, electric beds, and medicines. CARE workers continue to provide shelters and safe spaces for women and families and offer psychosocial support. To prepare people for the difficult winter conditions, aid workers are distributing warm clothing, blankets and heating facilities. In addition, destroyed houses are provided with makeshift insulation to make them work as shelters.
On our ➡️Camgaign site for CARE, you can find out more about the organization and make a contribution to help.