"Britain has to be careful not to be sidelined by the US on the world stage"
Philip Collins and Ulrich Oppold on the transatlantic relationship one year into the Biden presidency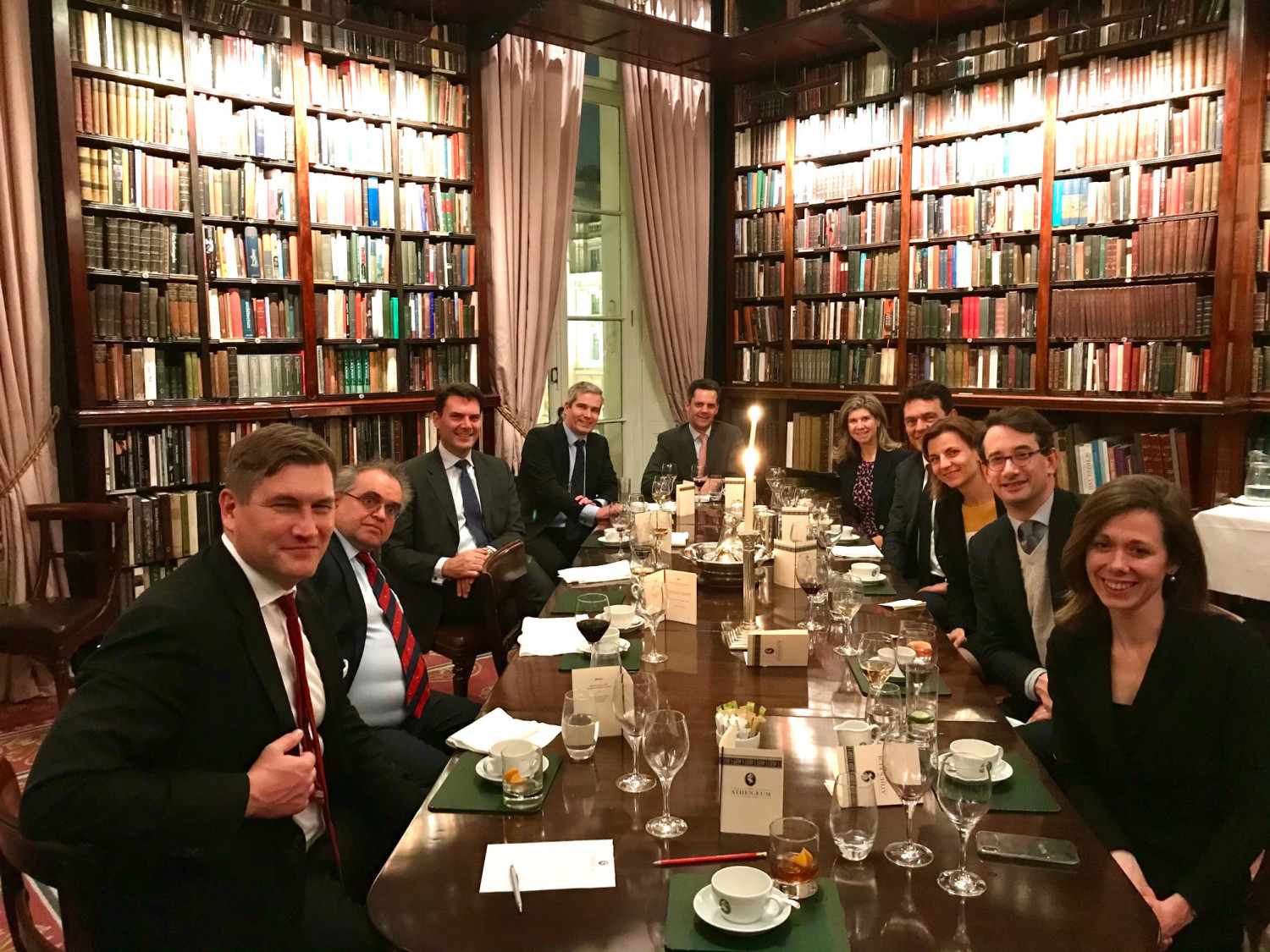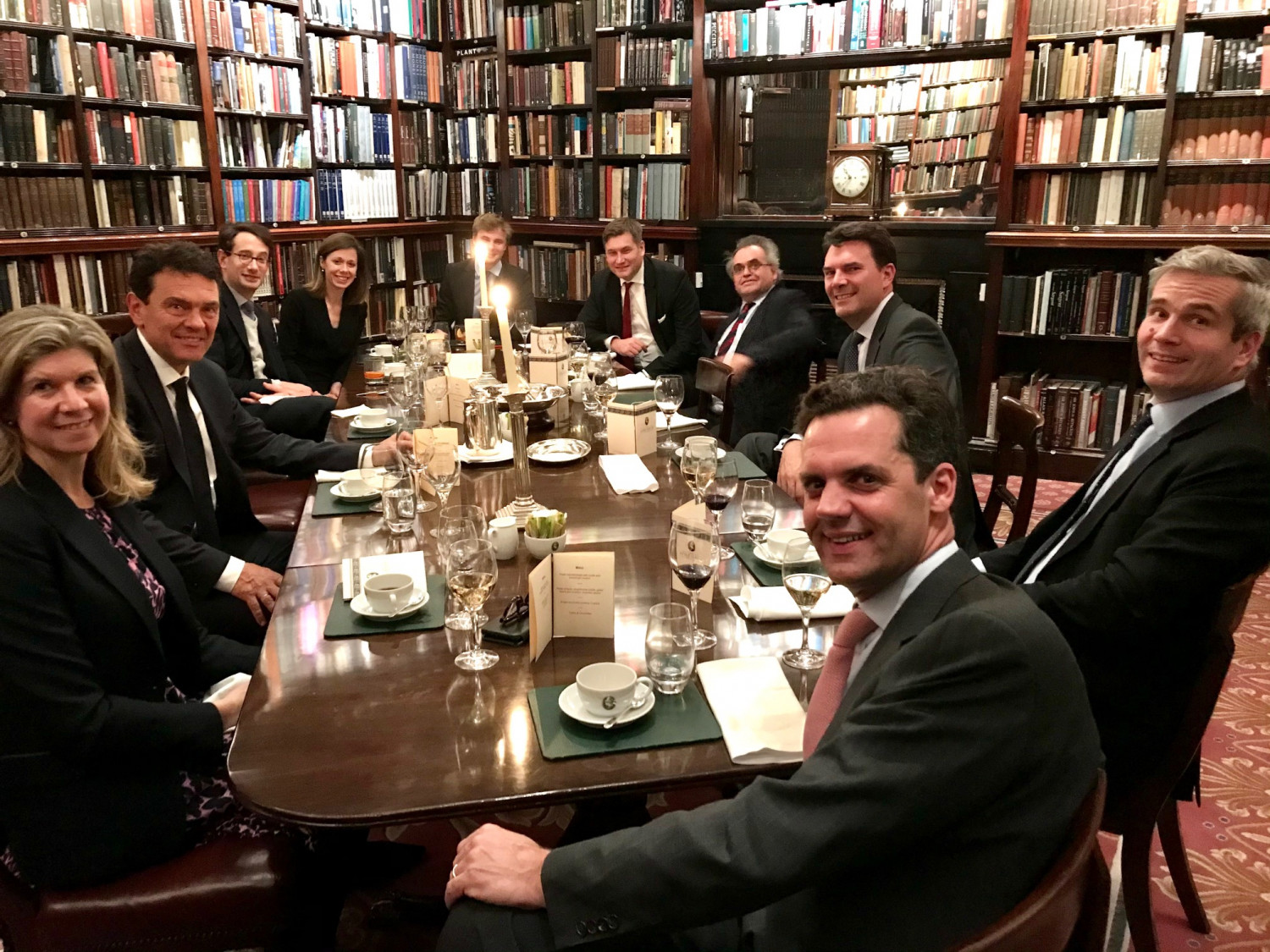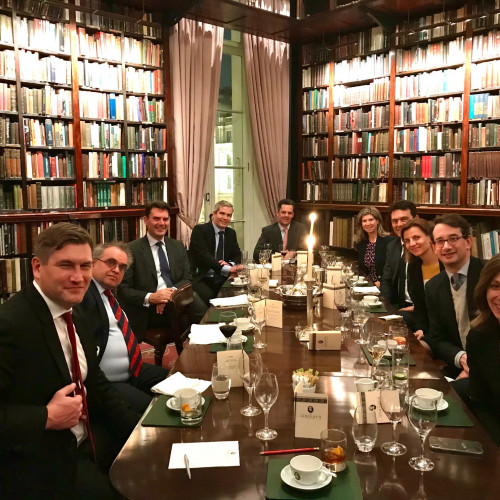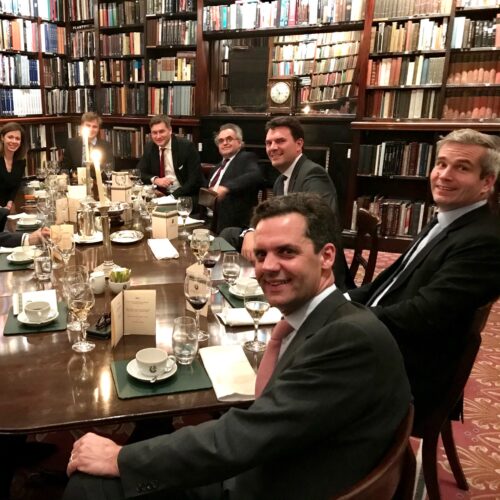 President Biden took office almost a year ago; Brexit came into effect only a few weeks earlier. How have these developments impacted the transatlantic relationship? At a recent Atlantik-Bruecke event in London, Philip Collins, former speechwriter to Tony Blair, and journalist Ulrich Oppold of RTL, provided their insights into the matter. In this short interview, they have summed up their thoughts. 
"America is back," President Biden announced to the world upon taking office. Has there been a divergence between what European leaders understood this to mean, and the de facto foreign policy agenda of the Biden administration?
Philip Collins: Yes, I think there has. Biden really meant this in a domestic sense and the world has taken it to mean that American isolationism would cease. It is true, on the home front, that American democratic norms are being respected in a way they were violated under President Trump. And there have been some significant changes in foreign policy but the rather botched withdrawal from Afghanistan shows that President Biden does not really see a very active America in the world.
Ulrich Oppold: I think European leaders are certainly relieved that President Biden has promised to repair the relationship to the European partners. He reinstated the US to the Paris climate agreement. US Tariffs on steel and aluminum, imposed during the Trump administration, have been rolled back. This has also put an end to retaliatory tariffs that the European Union had imposed on American products.  Europe and the United States agreed to resolve the long-running trade dispute over aid for the plane makers Airbus and Boeing. These are some encouraging examples for a change in the US foreign policy. But the chaotic withdrawal from Afghanistan blindsided the European allies and makes it clear that there is still a lot of diplomatic work to be done in order to rebuild a trustful transatlantic relationship.
The rift between the UK and the EU seems to deepen continually, with Brexit in effect for almost a year. Most recently, the security pact AUKUS has caused conflict, and now tensions run high between France and Britain over migration policies. What does this divide within Europe spell for transatlantic relations?
Ulrich Oppold: Before Brexit the US strategy was to influence the EU with diplomatic support from London – this is over now. Britain has to be careful not to be sidelined by the US on the world stage. But so far, both the UK and the US try to keep the relationship somehow "special". Biden called Boris Johnson right after being elected and only later he spoke to other European Leaders, such as Angela Merkel. In September the US, the UK and Australia announced AUKUS – a trilateral security partnership aimed at confronting China. This military pact only increased the tensions between France and Britain and it also has strained transatlantic relations.
Philip Collins: Clearly, Britain used to play an important role as an honest broker in the relations between the US and Europe. After Brexit, that is impossible. So there has been a clear diplomatic loss for Britain. The British government has yet to realise that Brexit can only be a success if its relations with the rest of Europe are good. There are rumours of a significant treaty between Britain and France to cover defence co-operation and other things and it is to be hoped that this does not get lost in the furore over illegal crossings of the Channel.
Before he became president, Joe Biden referred to British Prime Minister Boris Johnson as a "physical and emotional clone" of then-President Donald Trump, certainly not intending to compliment Johnson. The two leaders have since met several times, and both Biden and Johnson have stressed the strong bond between their countries. But what is really left of the "special relationship" between the UK and the US?
Philip Collins: It is worth pointing out that Biden is wrong about Johnson, who is nothing as dangerous as Trump was. That said, relations are not especially good at the moment and that is, in part, the result of the poor personal chemistry between the two leaders. But much more important than that is that Britain has, because of Brexit, voluntarily given up influence in this relationship. The supposedly "special" relationship was always asymmetrical; even more so these days.
Ulrich Oppold: President Joe Biden has met Prime Minister Boris Johnson three times in person this year – in Cornwall, Rome and Glasgow. It is not clear if this has helped to improve their chemistry. It could well be that Biden still remembers the disrespectful remarks of Boris Johnson in 2016, when he wrote in a column about the "part-Kenian heritage" of President Obama and his "ancestral dislike of the British empire".  Biden opposes Brexit because he thinks it is a strategic mistake. The US President has Irish roots and will probably never be a big fan of Boris Johnson. A British-American trade deal is not a priority for Washington. The UK is not "in front of the queue ", as former President Trump once promised and the relationship between the US and Britain remains complicated.
Ulrich Oppold is currently the UK-Correspondent and Bureau Chief for the RTL Group in London. Previously, he has worked as a TV-Journalist for RTL Television since 1990 – during which time he has covered many major news events such as the German reunification in Berlin. He has written and produced over 2000 news-stories and documentaries for RTL Television – the most successful commercial broadcaster in Europe and the media partner of CBS in the U.S.
Philip Collins is a columnist for The New Statesman and Evening Standard Times and was Chief Leader Writer at The Times for almost a decade. He served as Tony Blair's Chief speechwriter for five years, leaving Downing Street Number 10 on the same day as the former PM and penning his last speech in office. He now casts an insider's eye over Westminster events as well as analysing what makes persuasive communication.