"A Place Where One Can Sense the Appeal of the Transatlantic Project"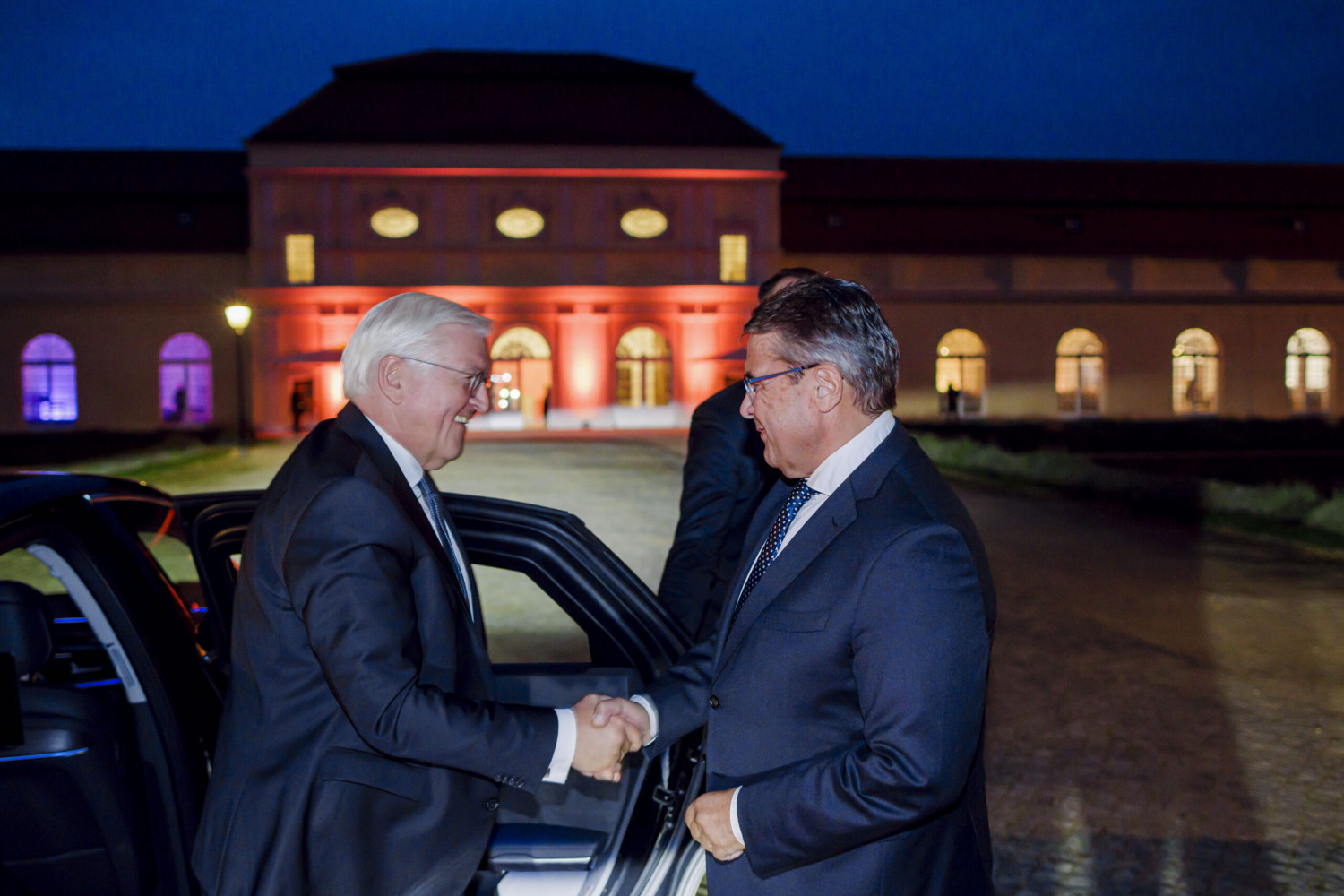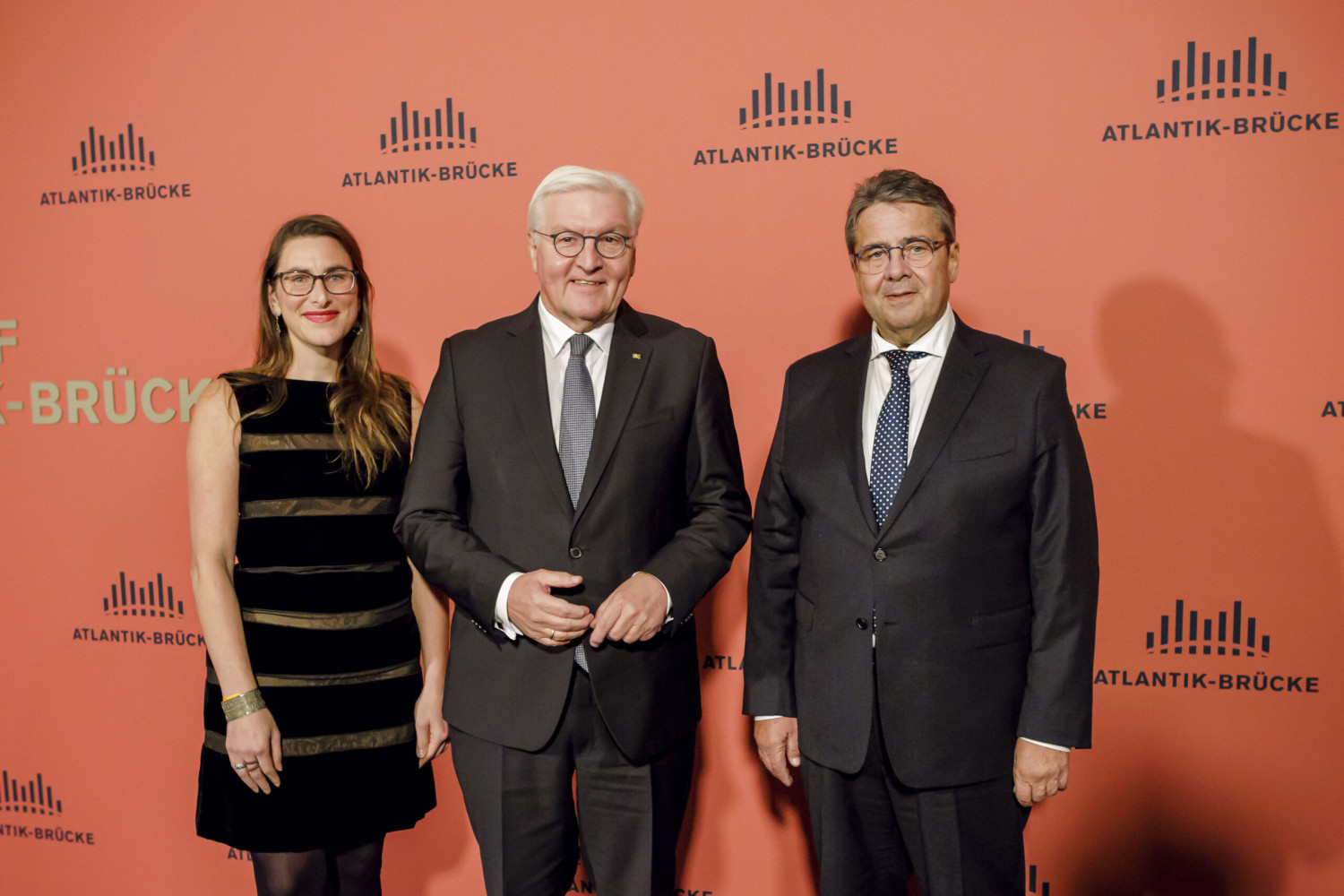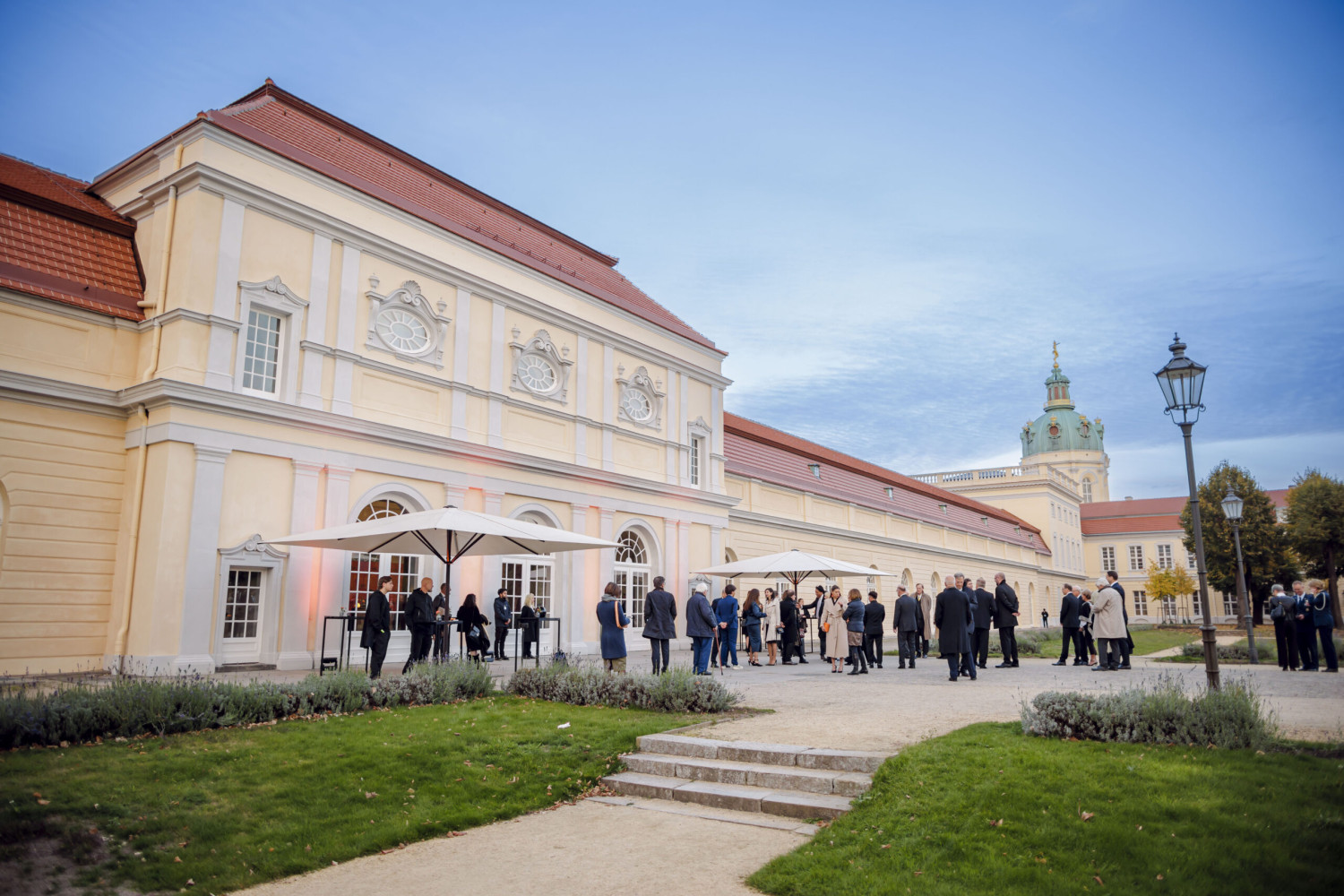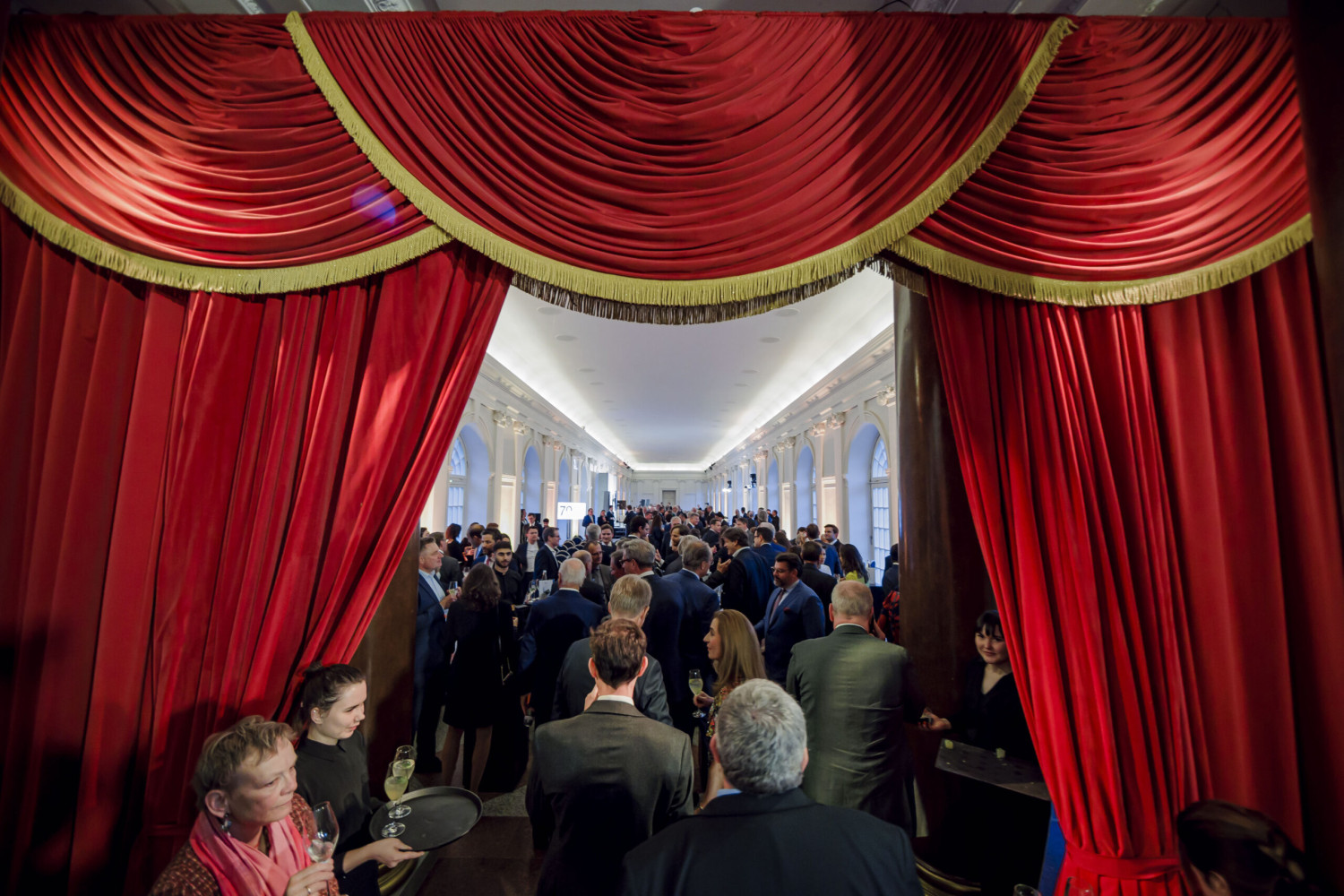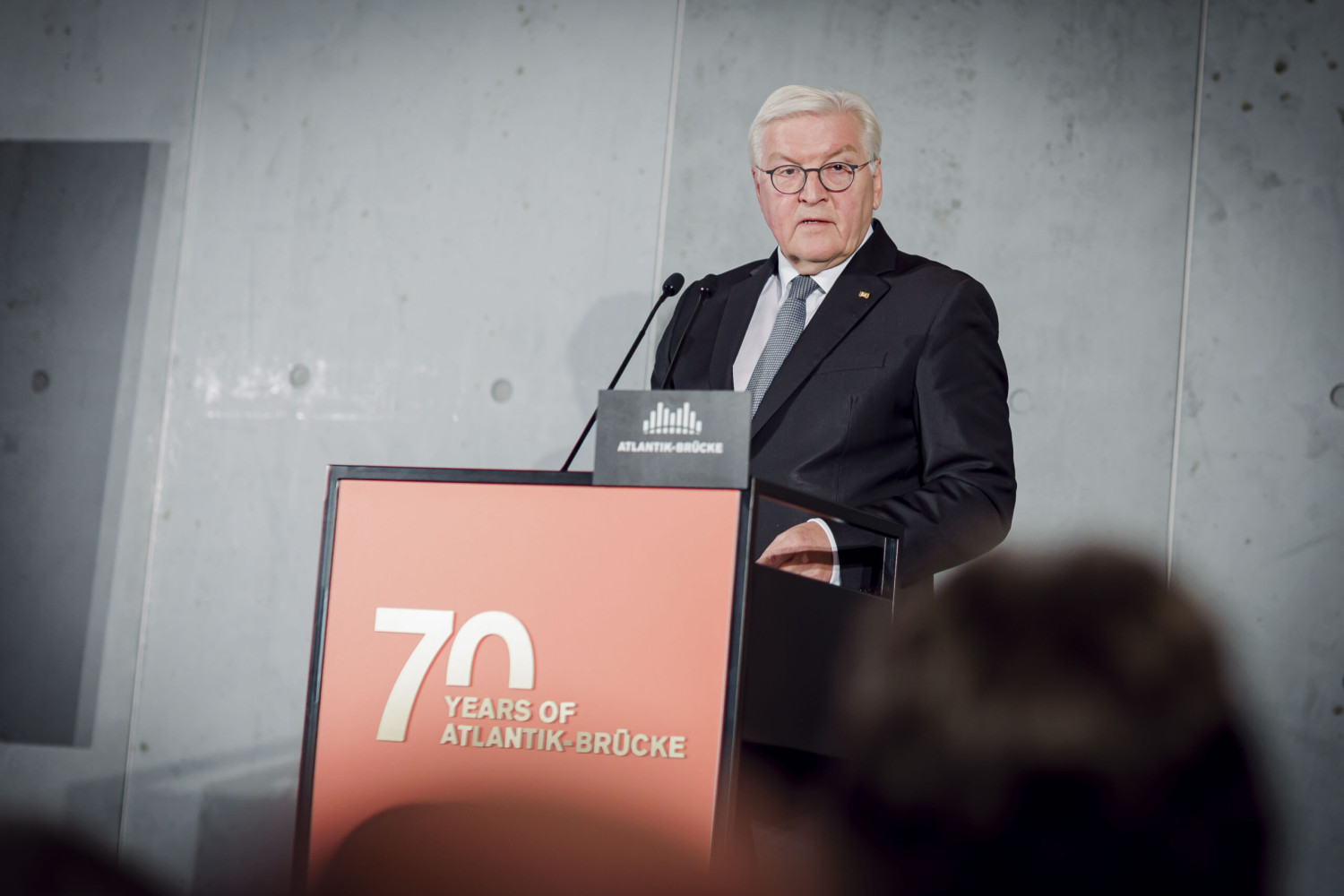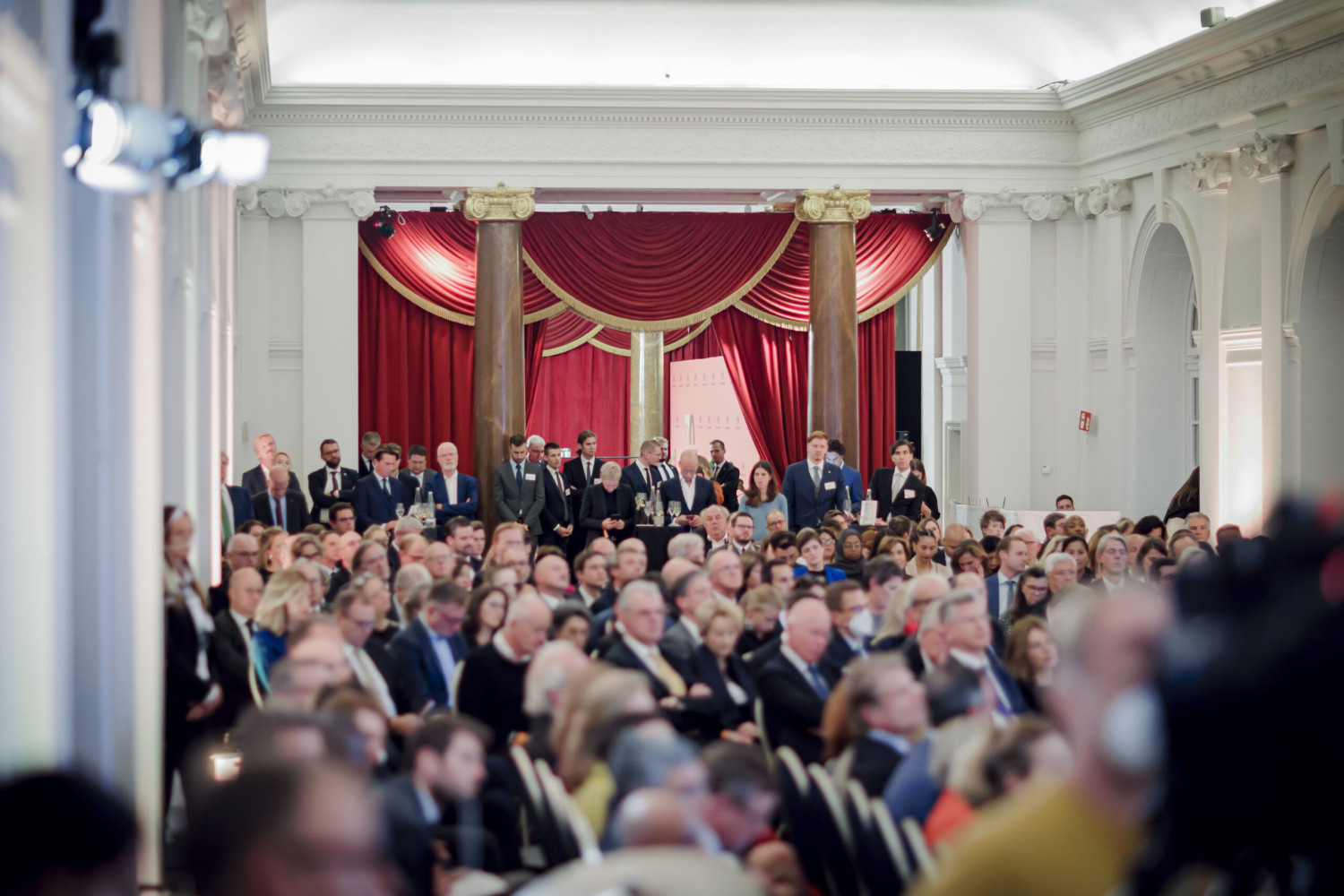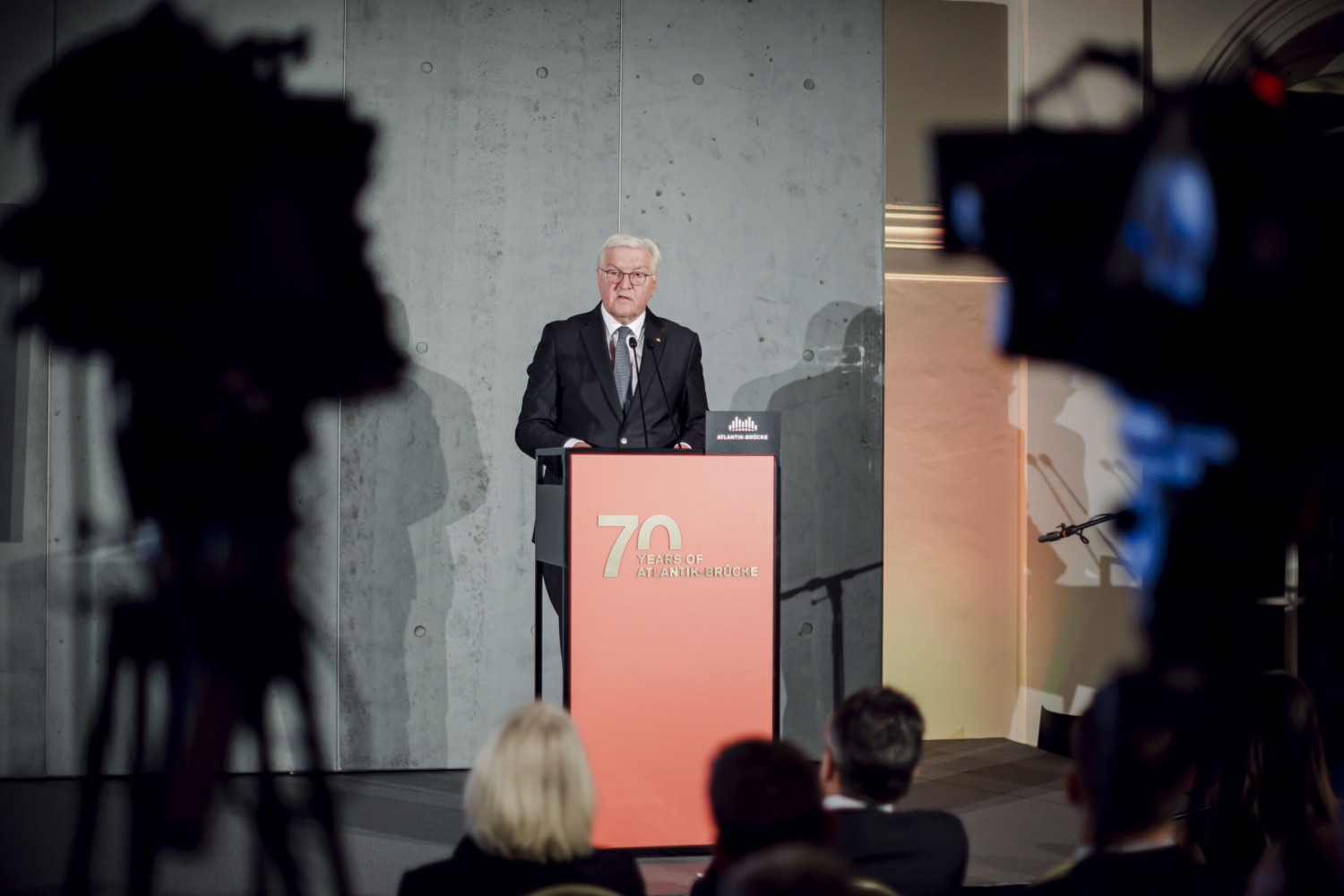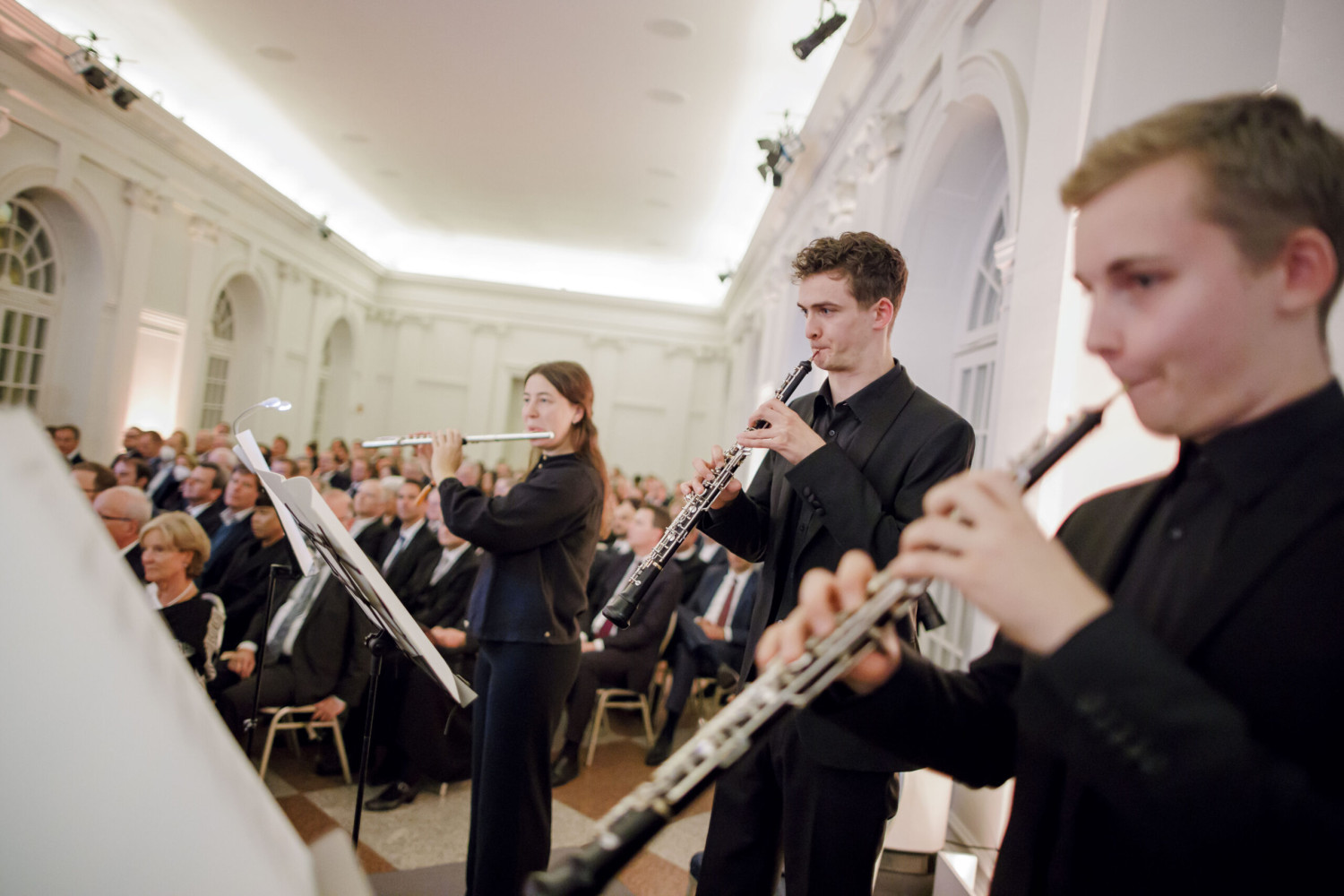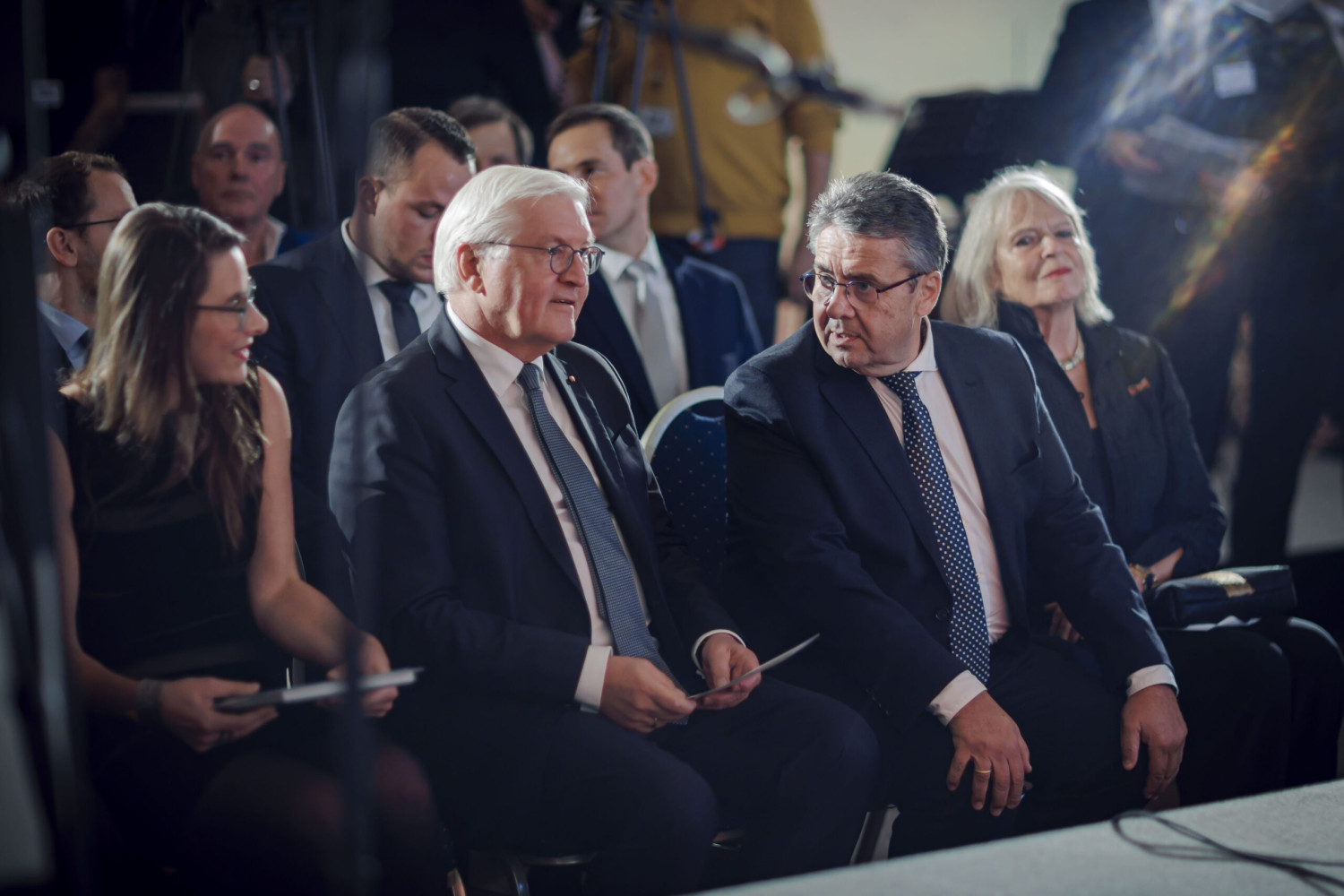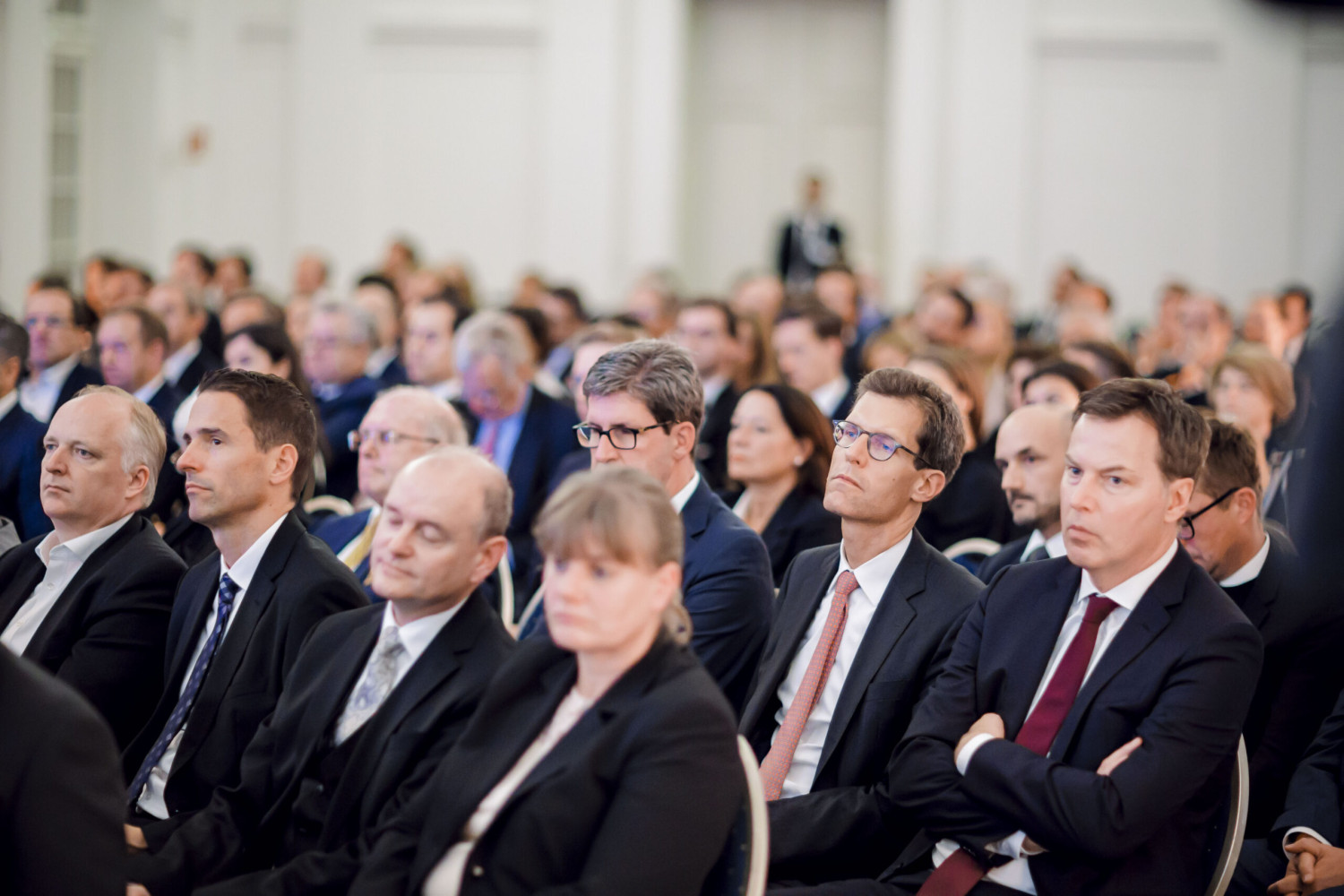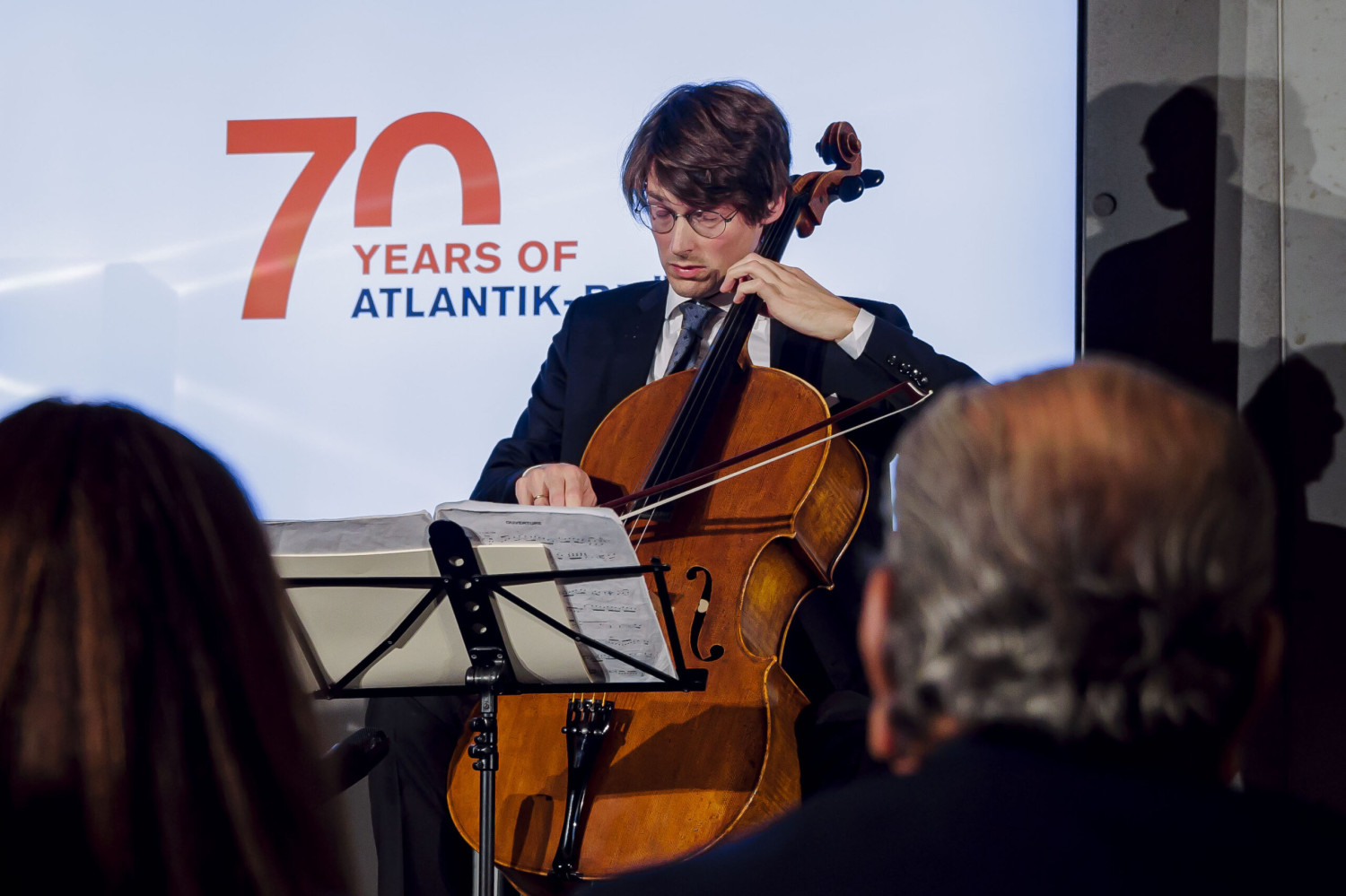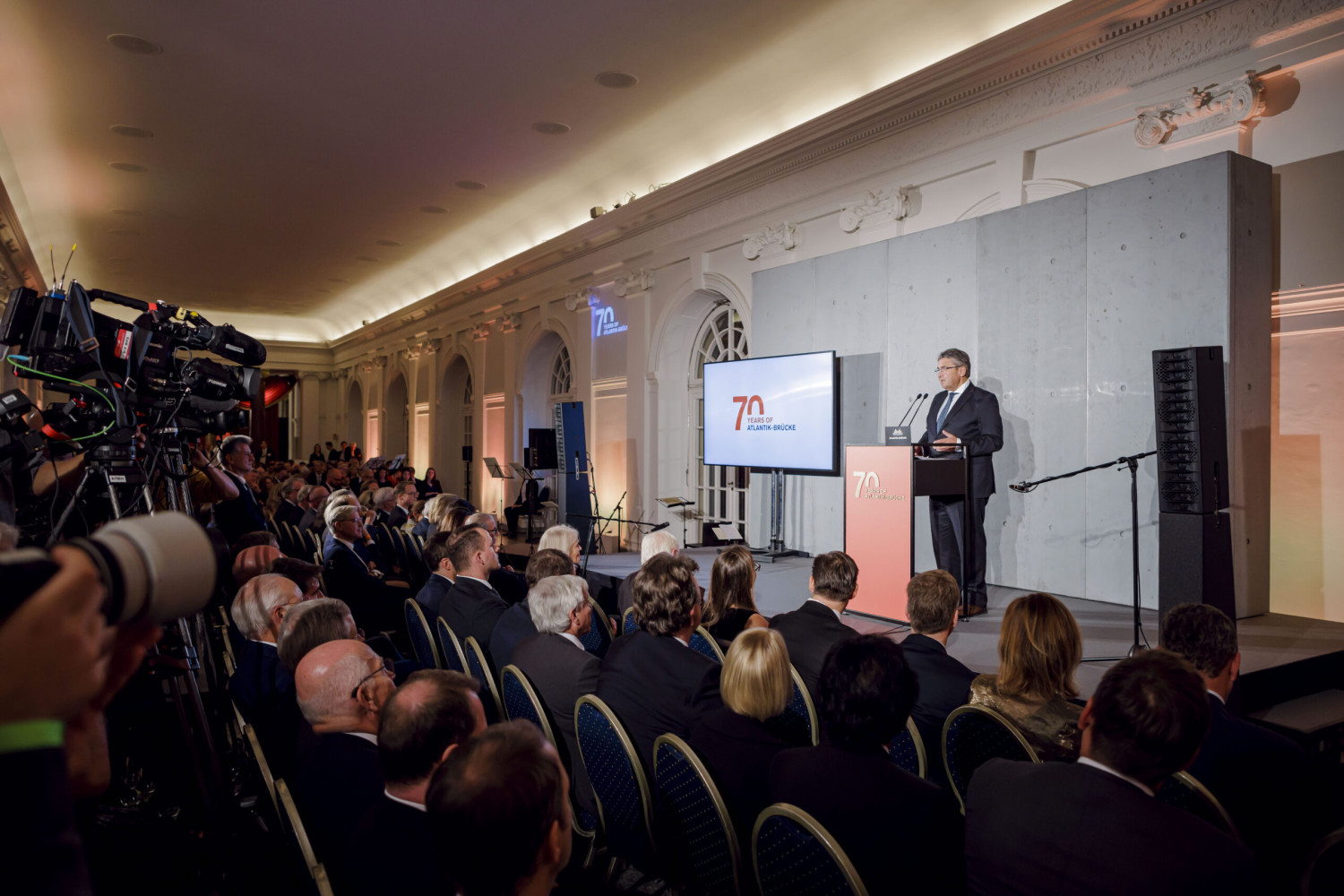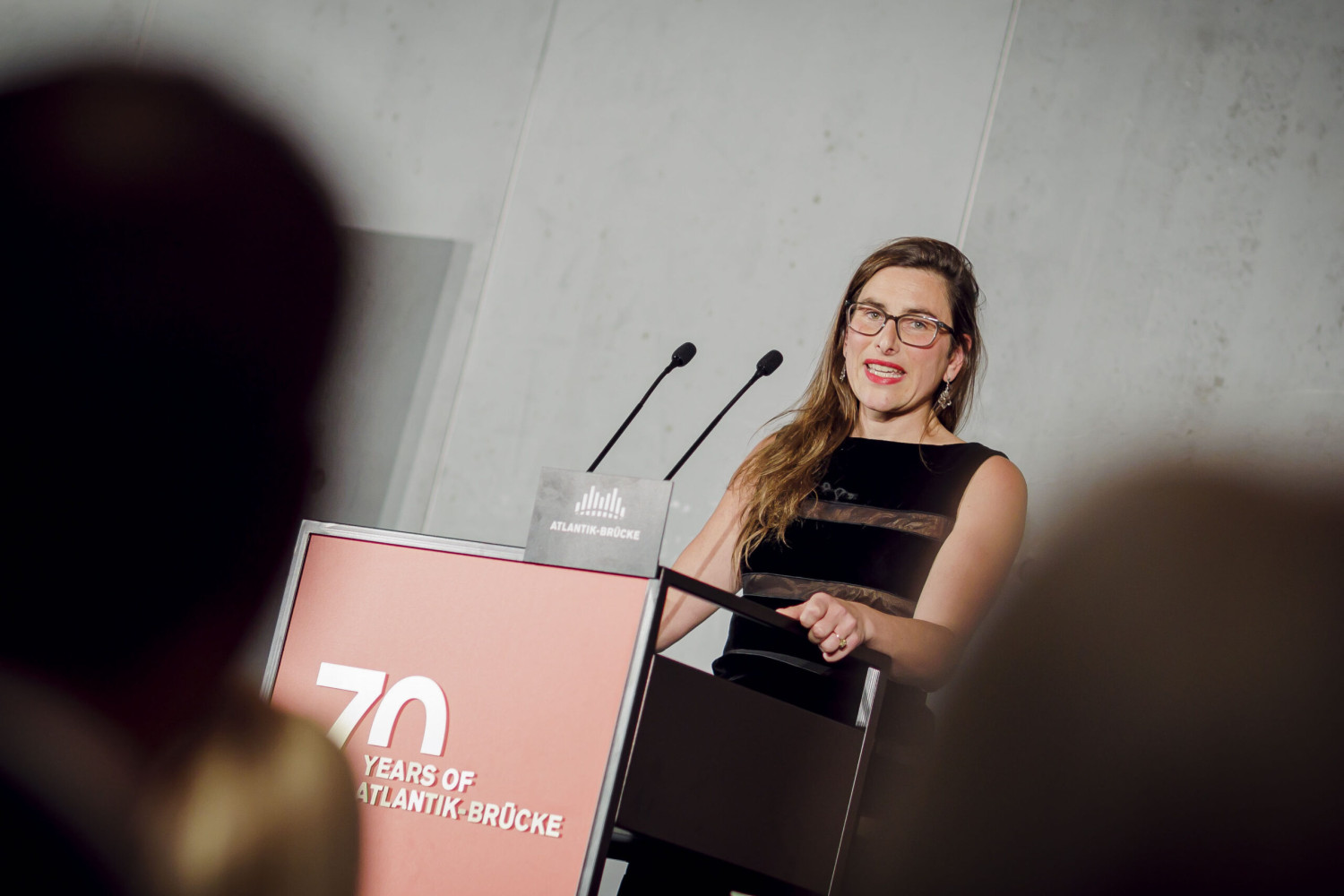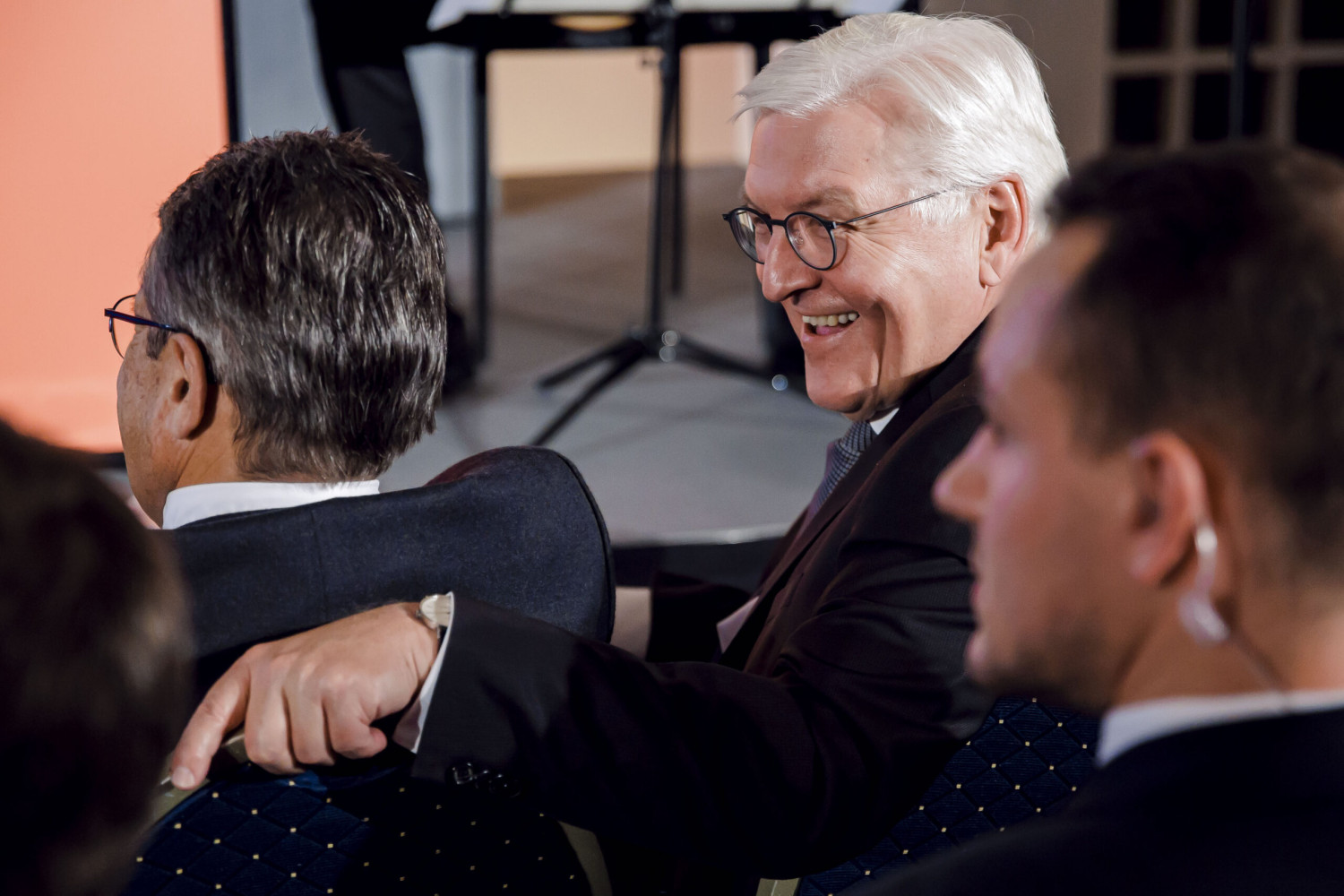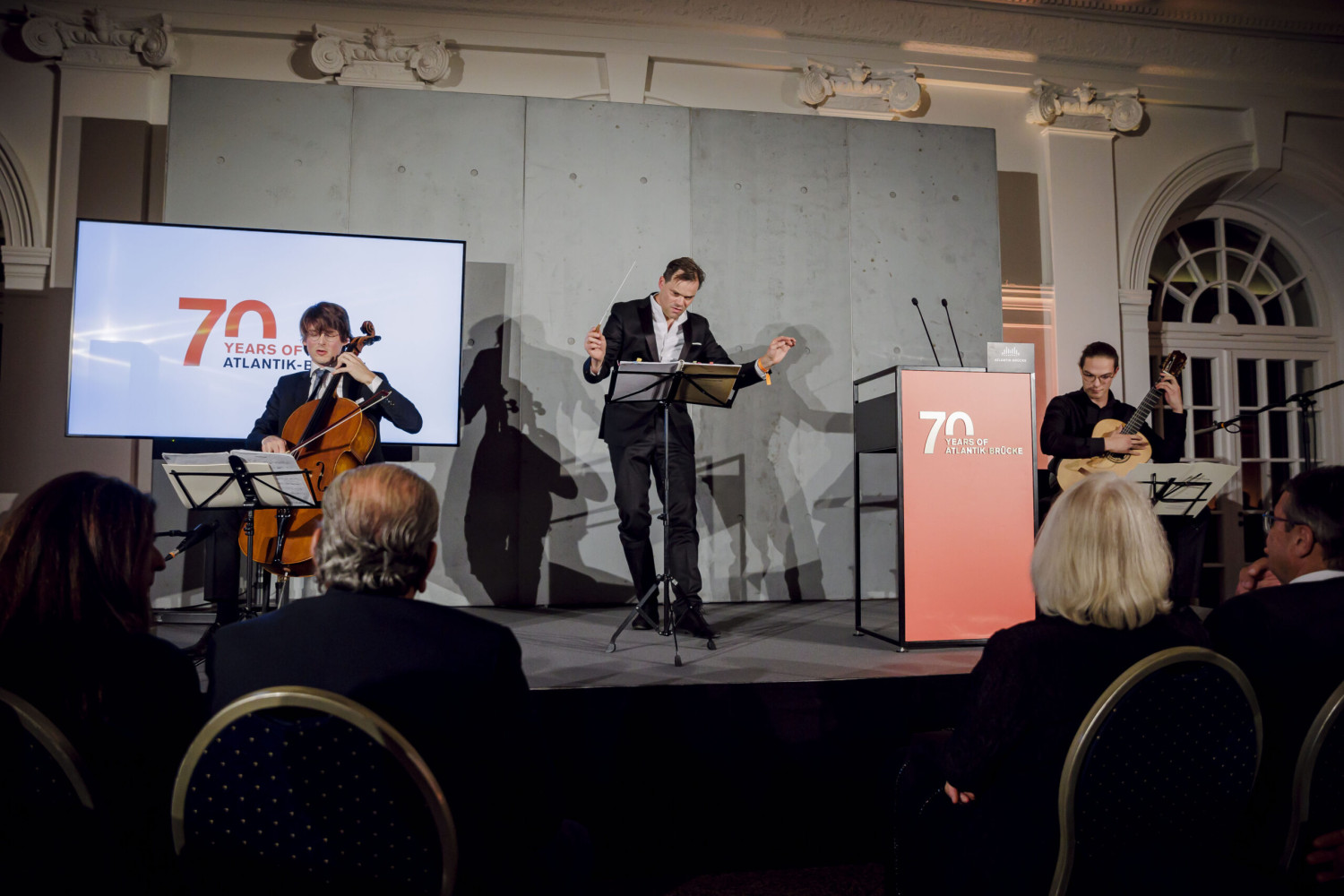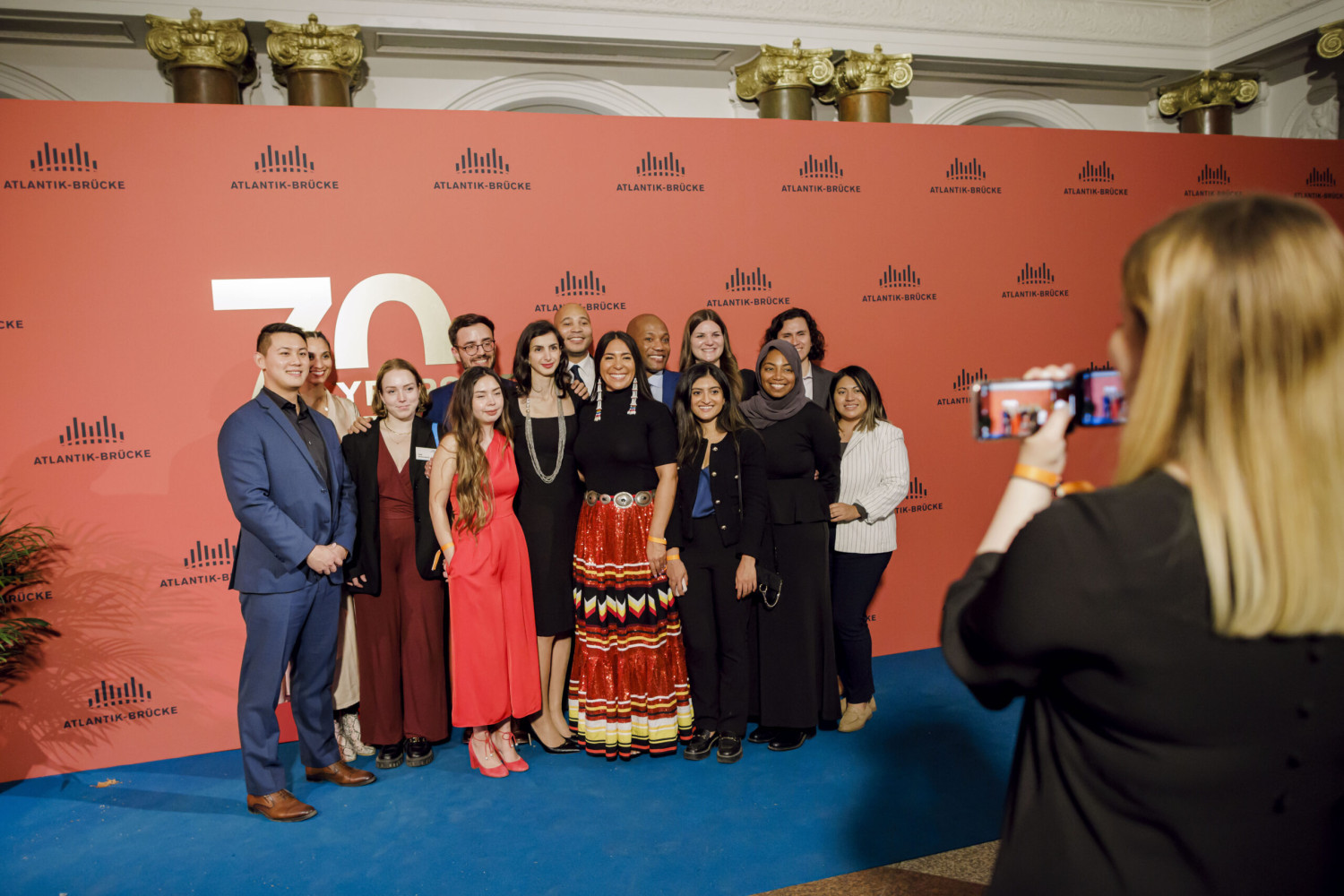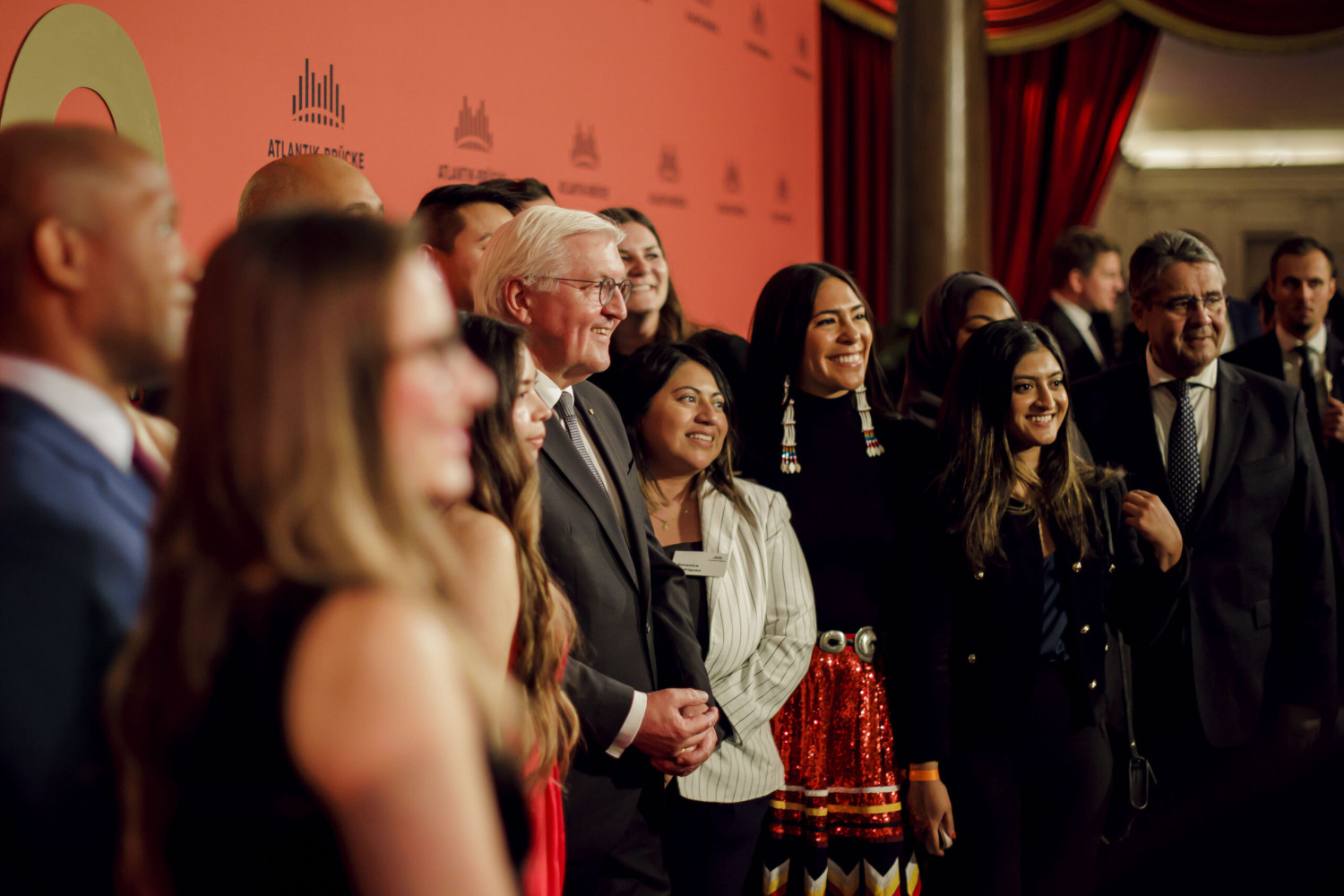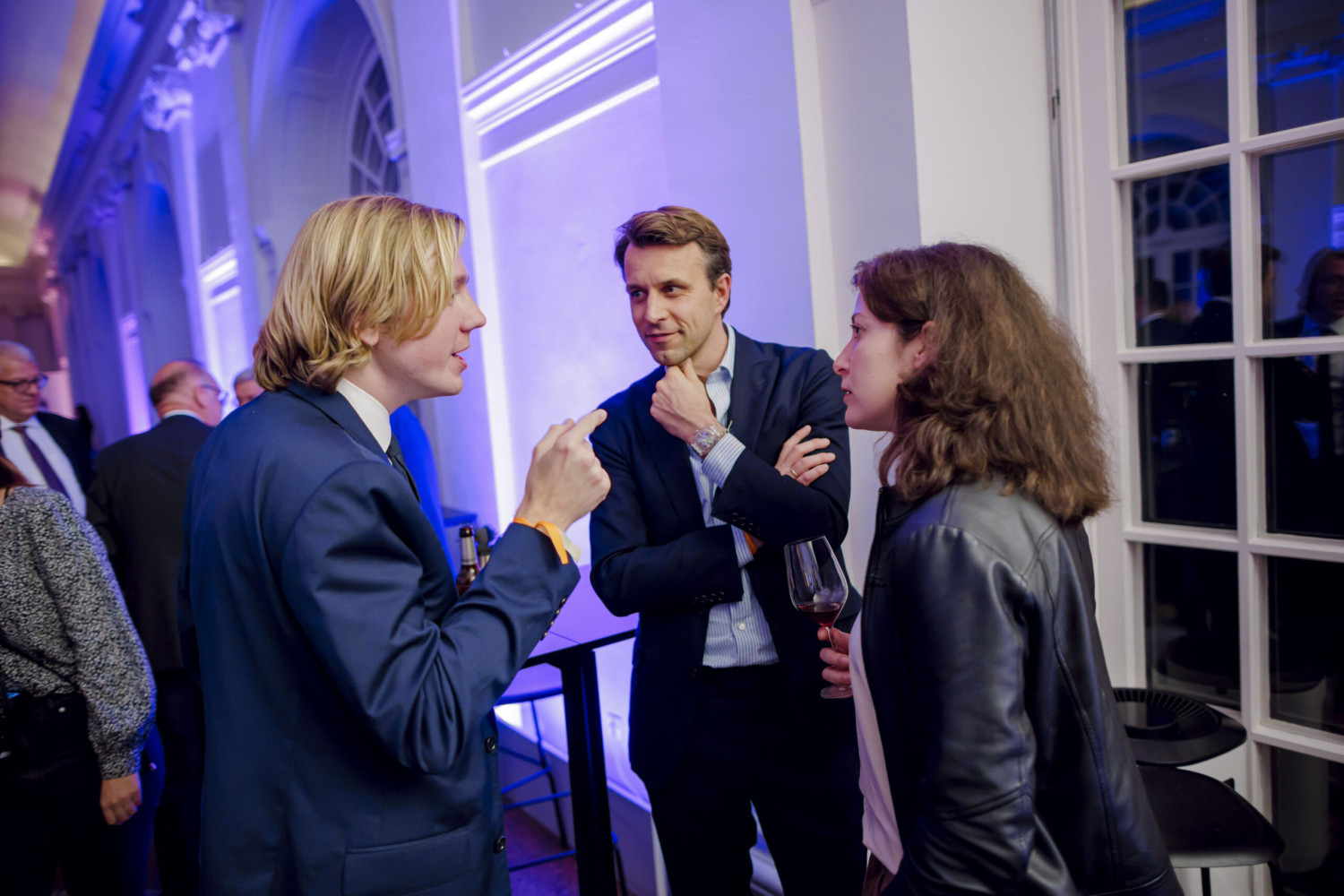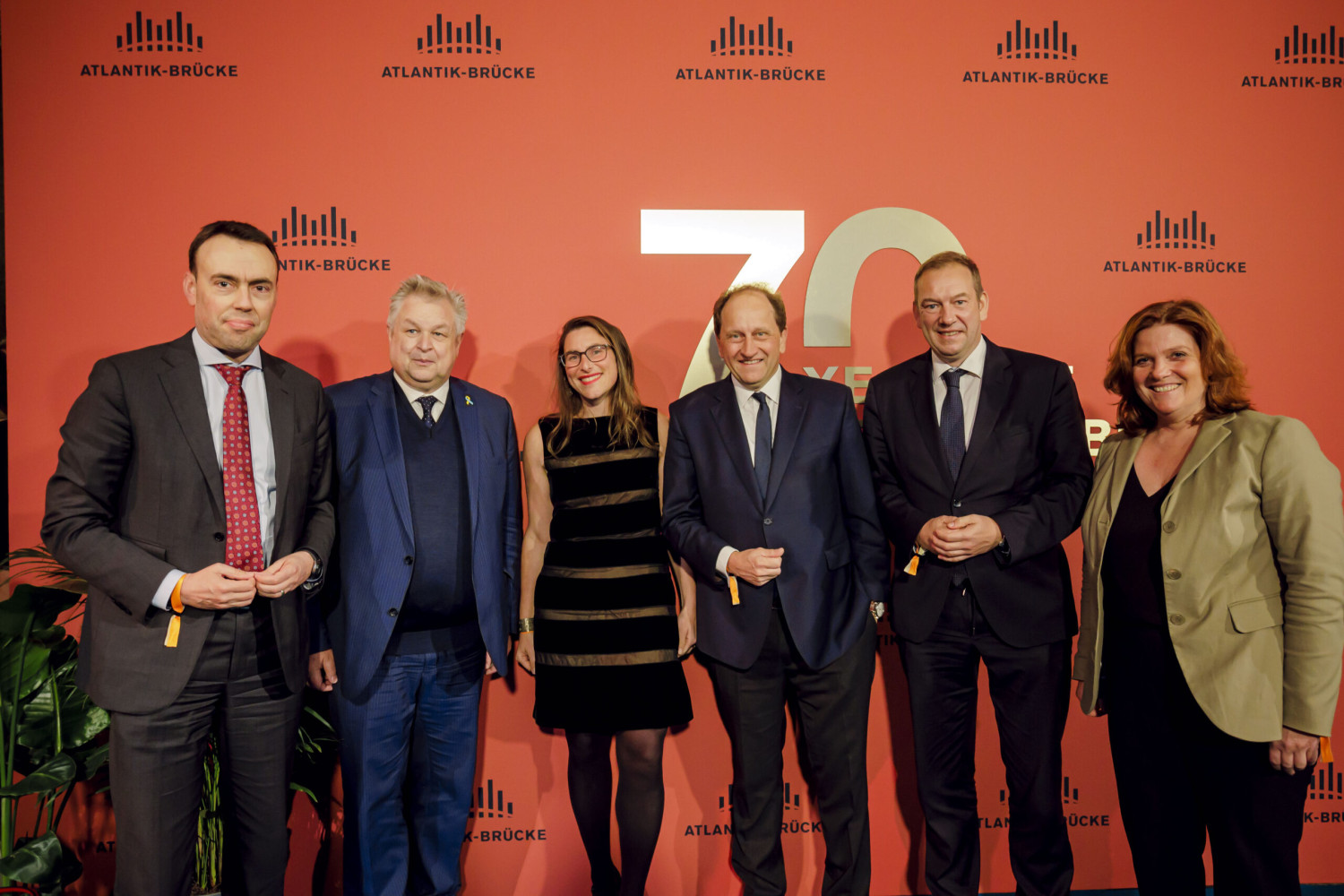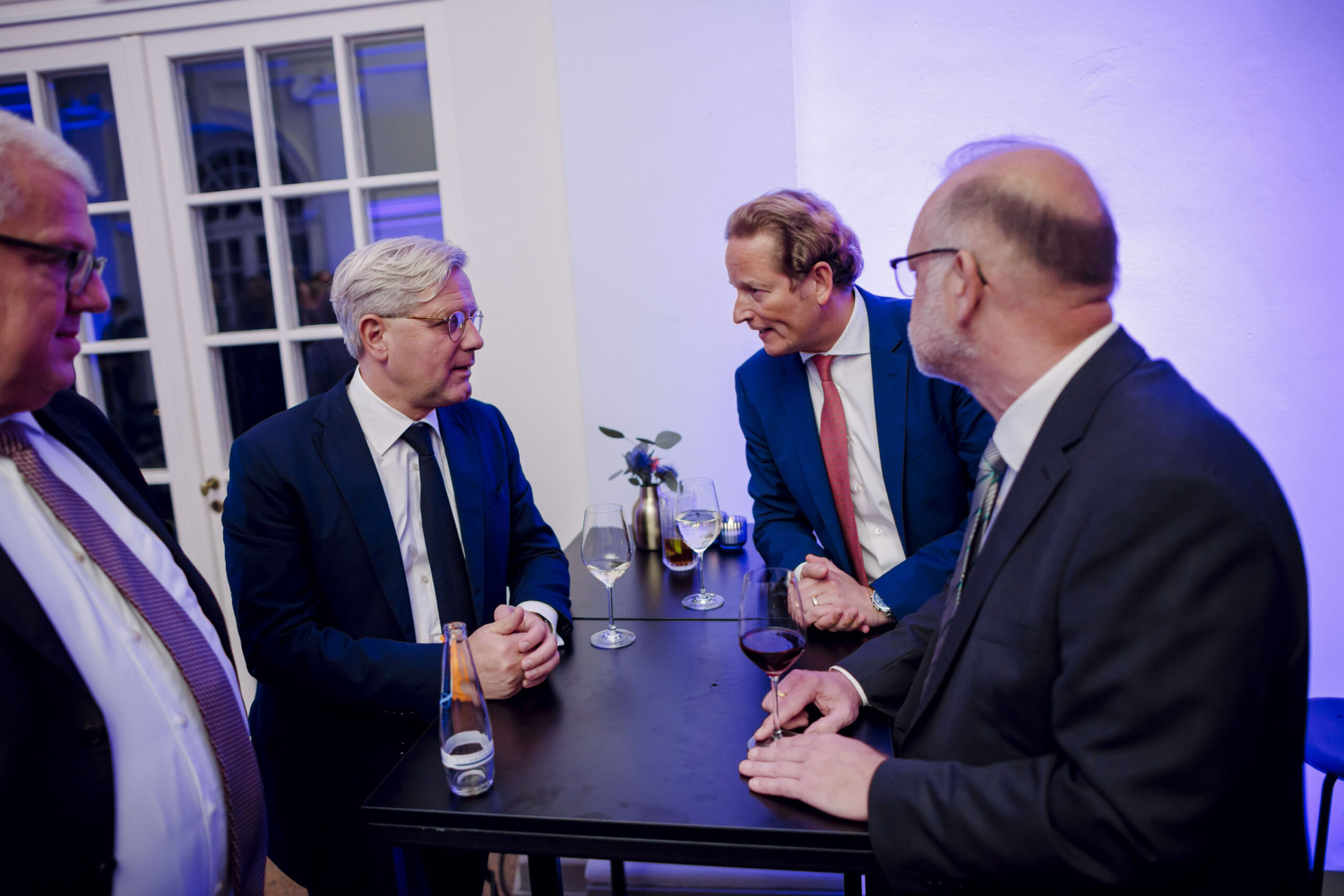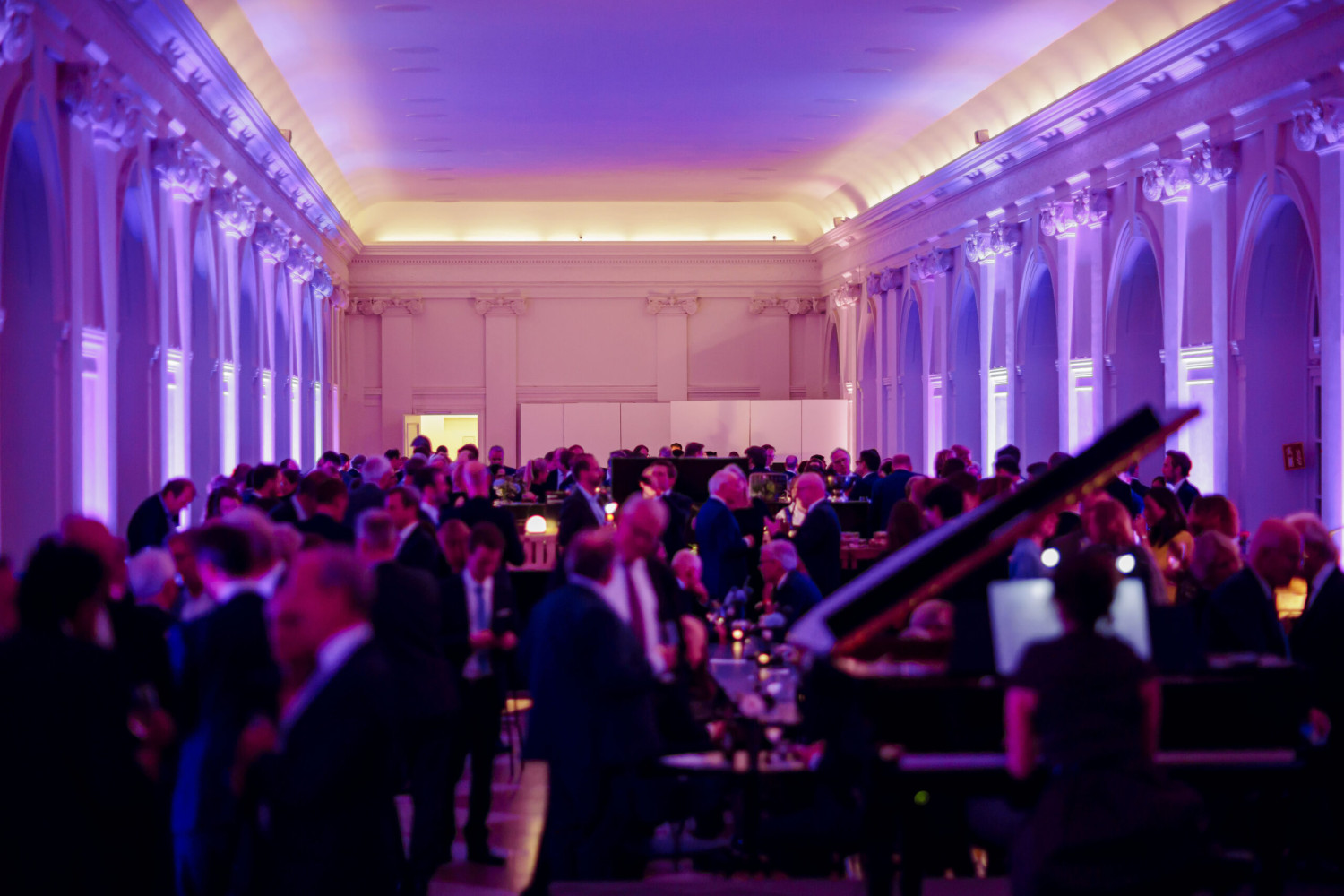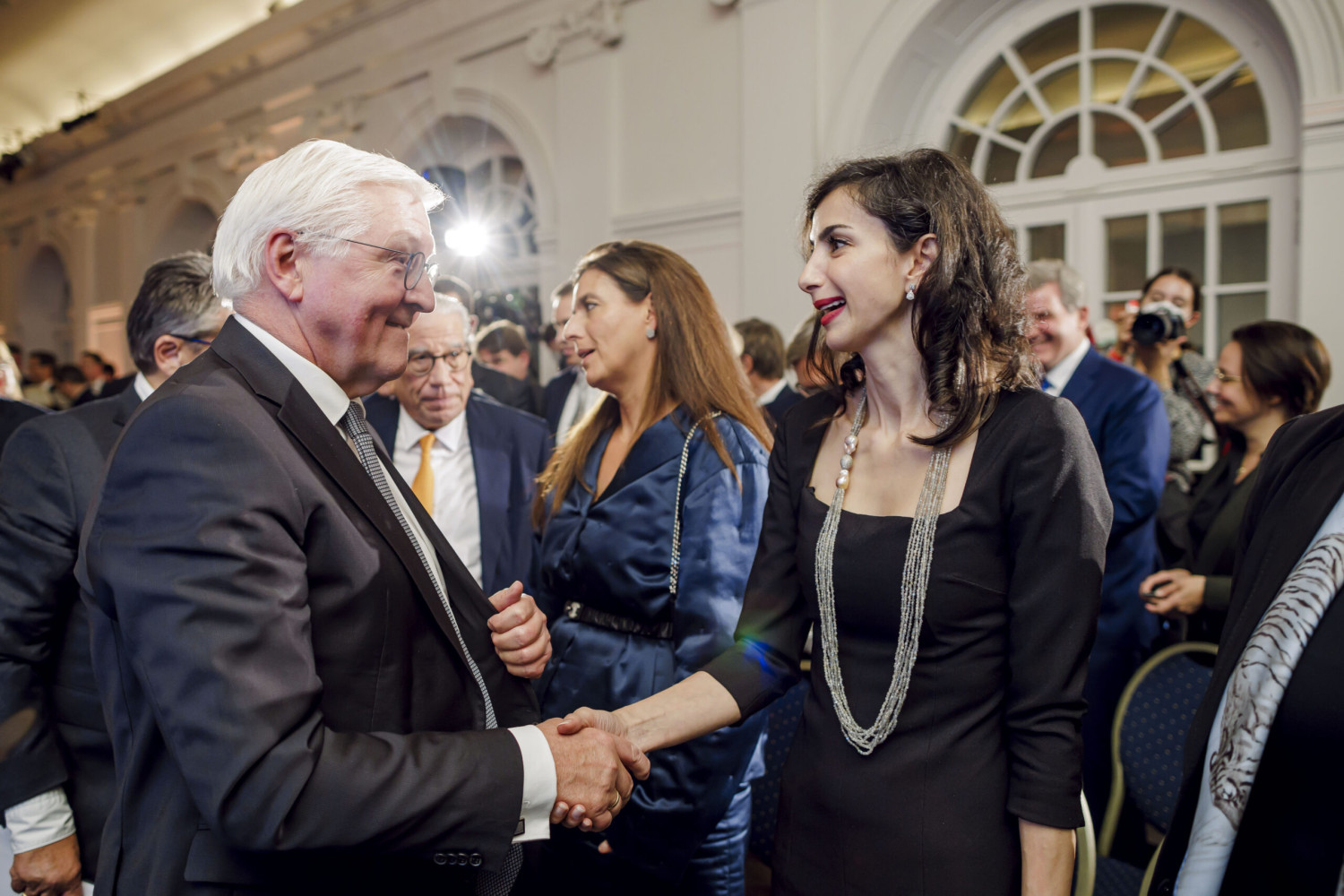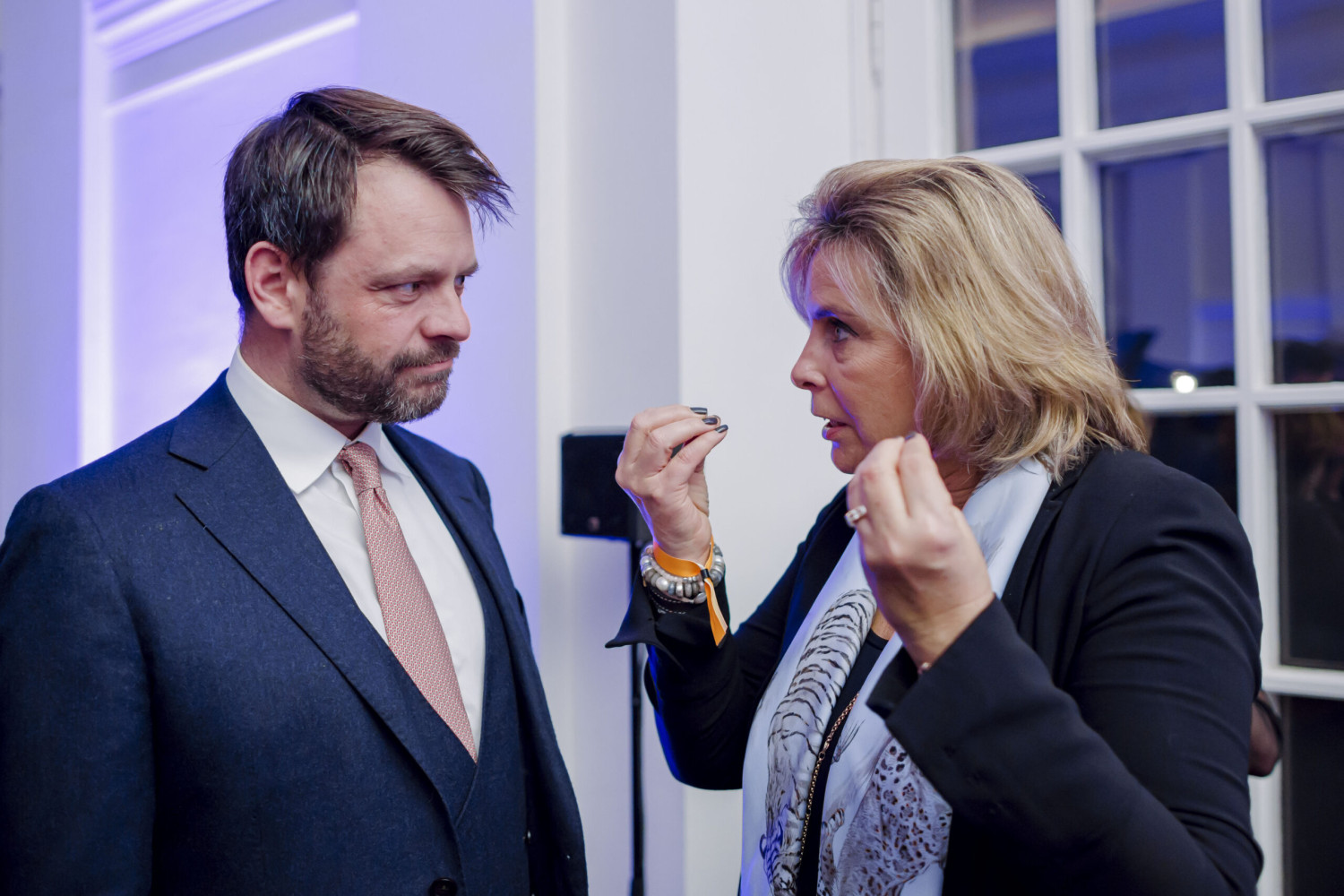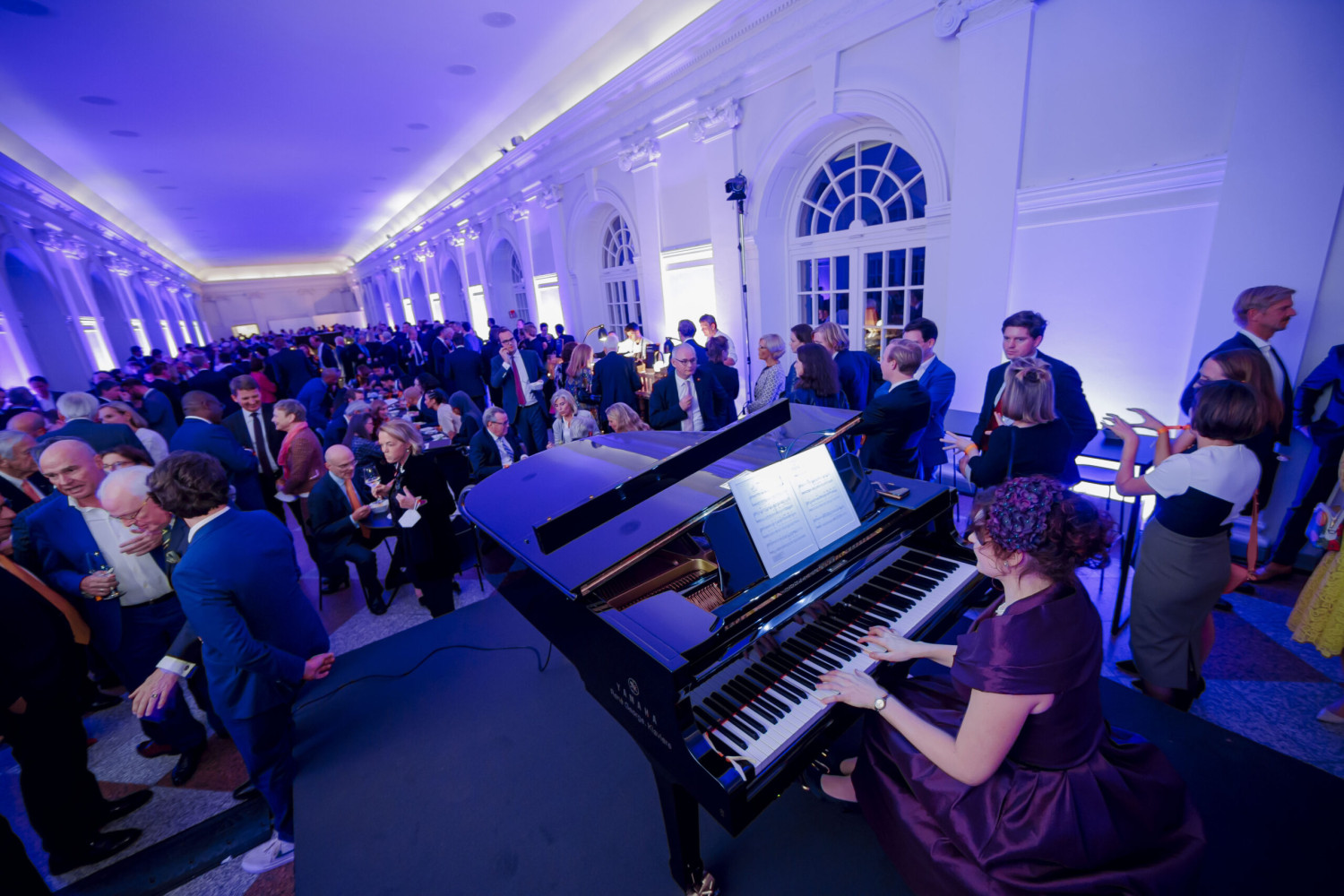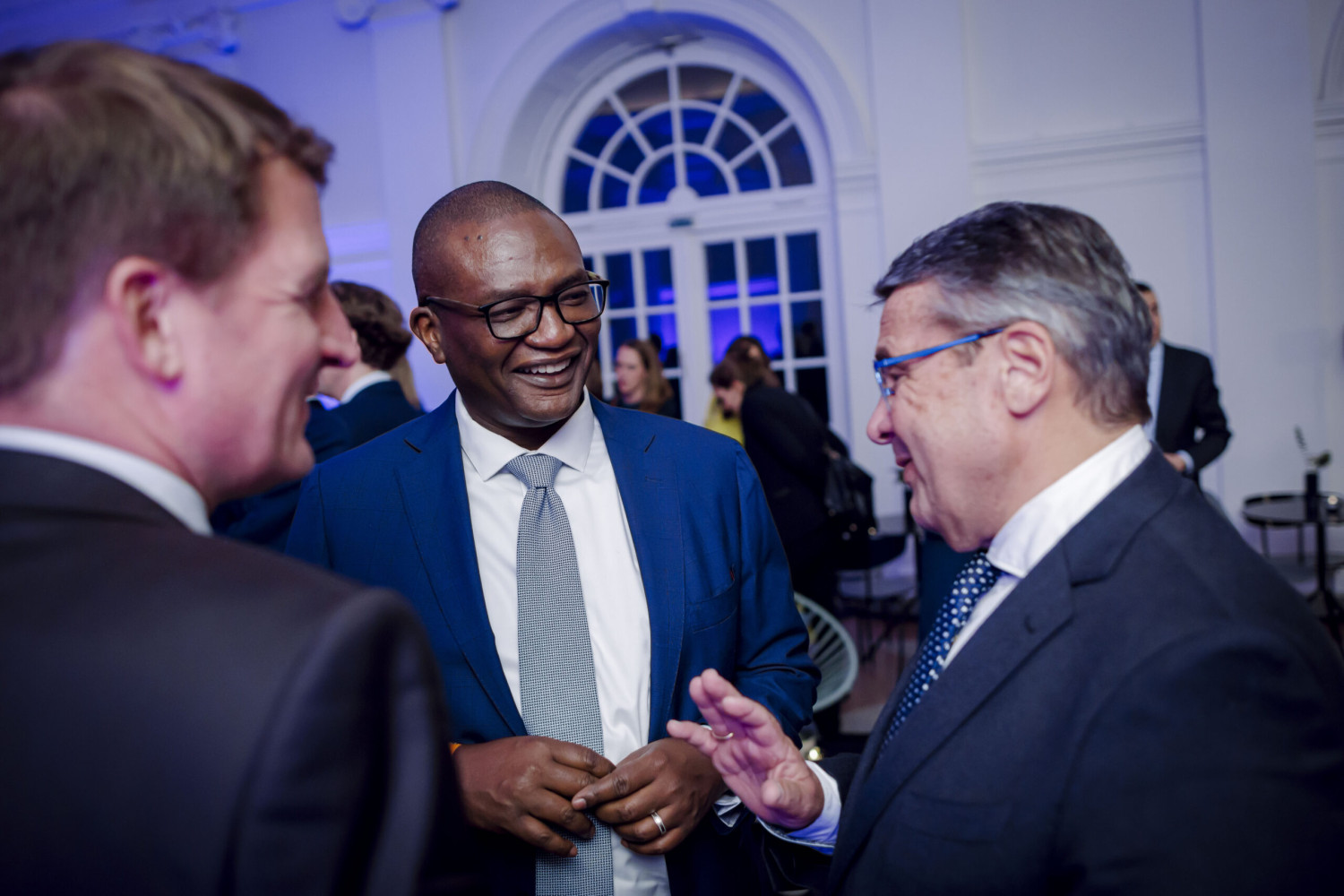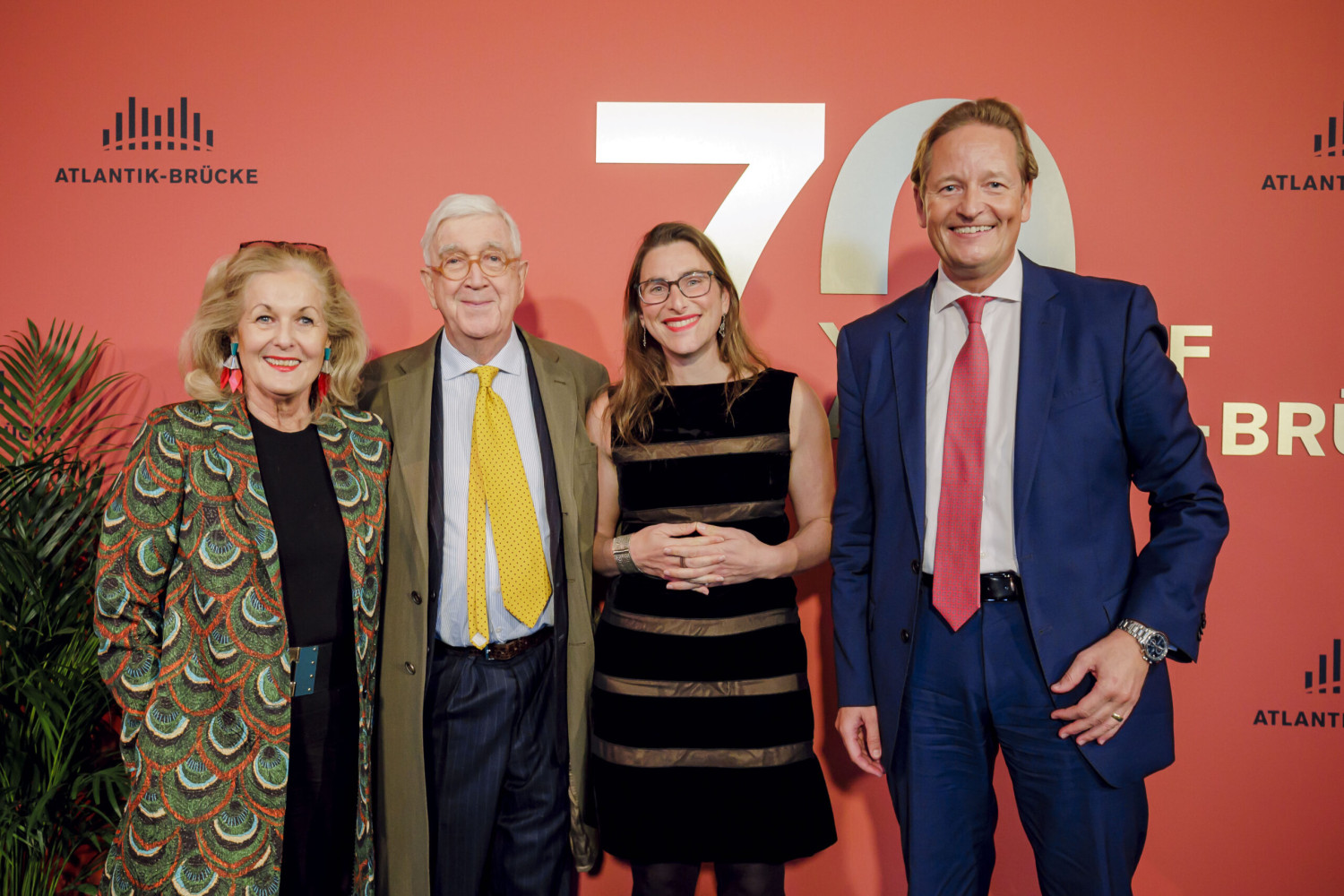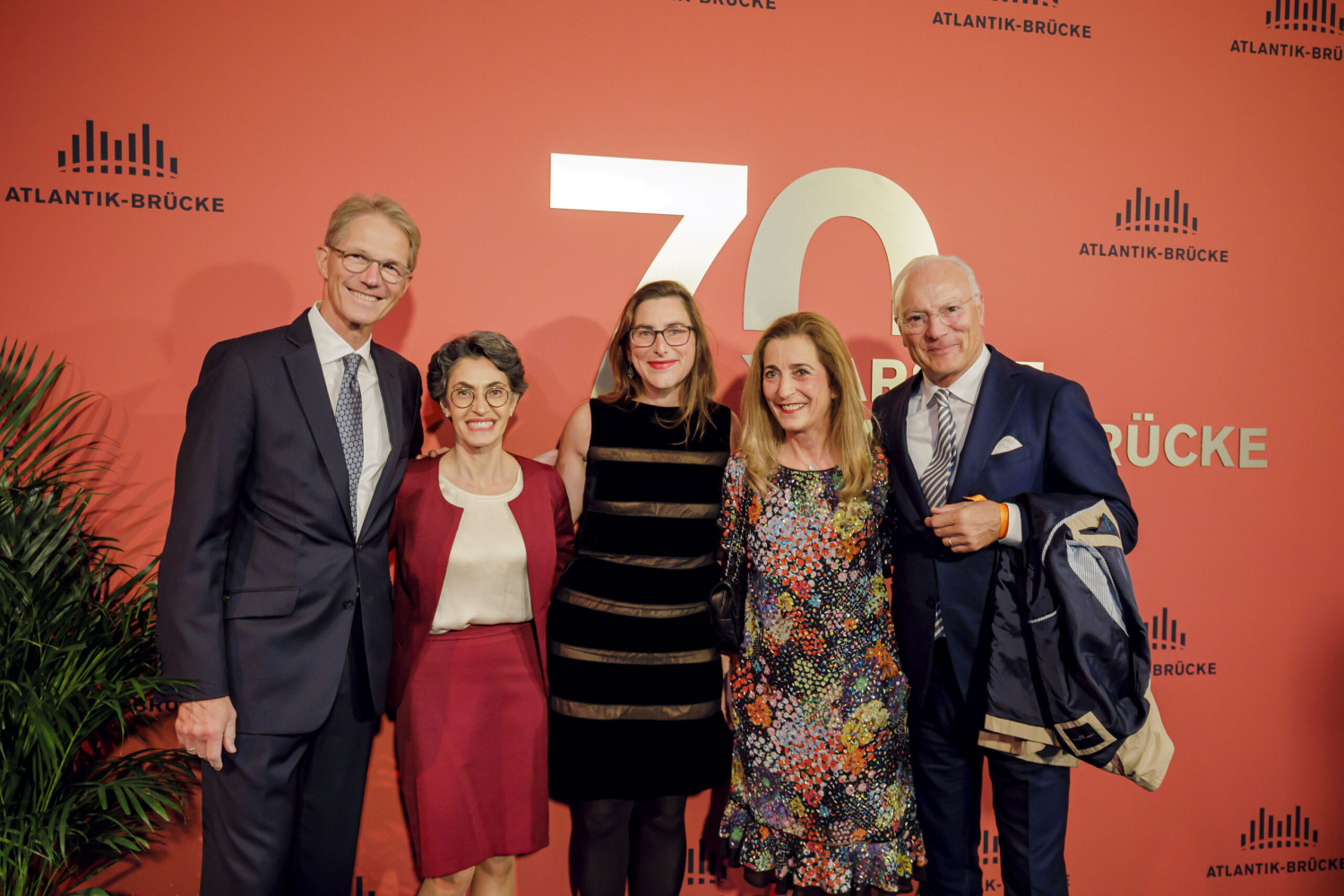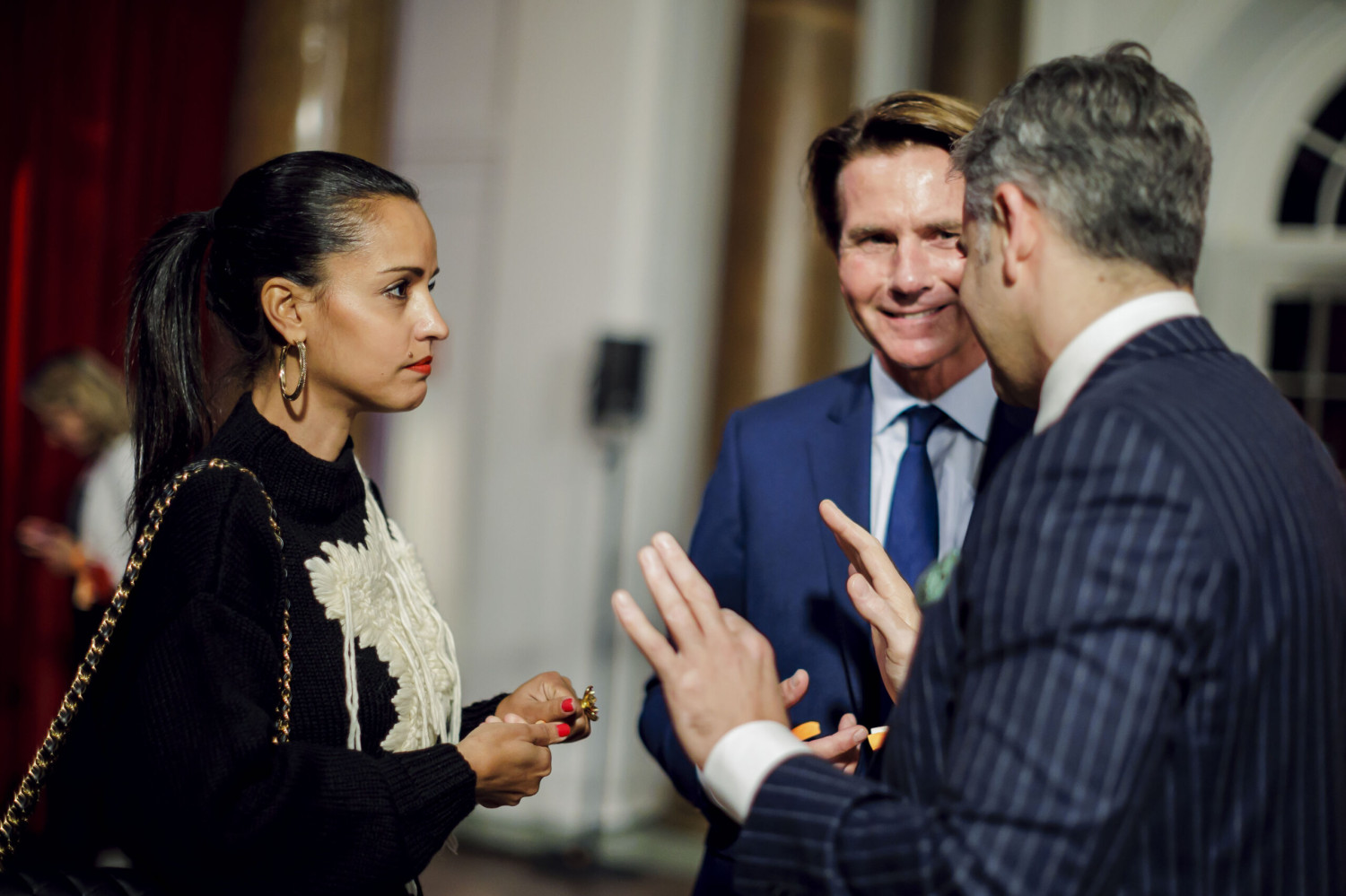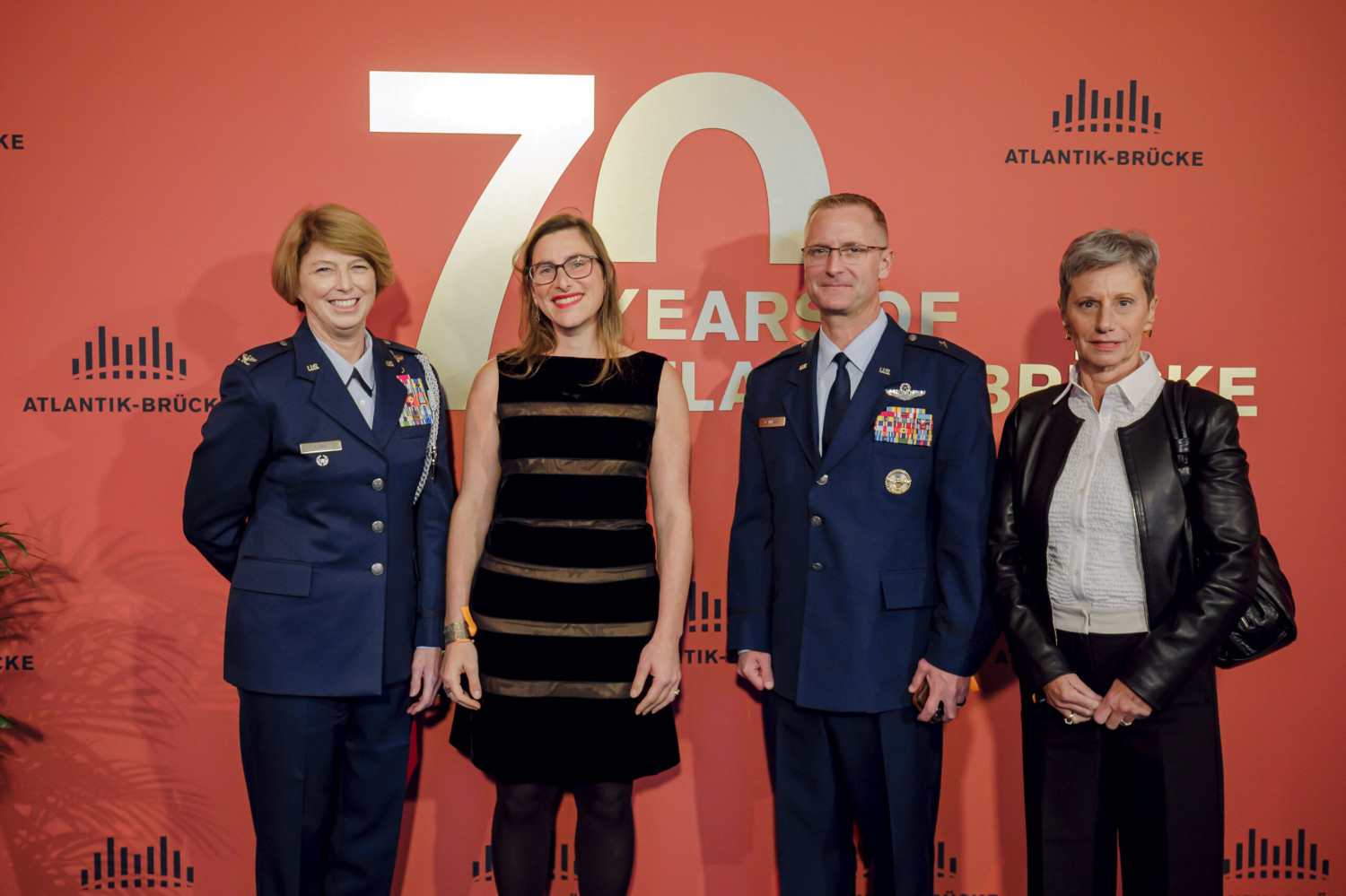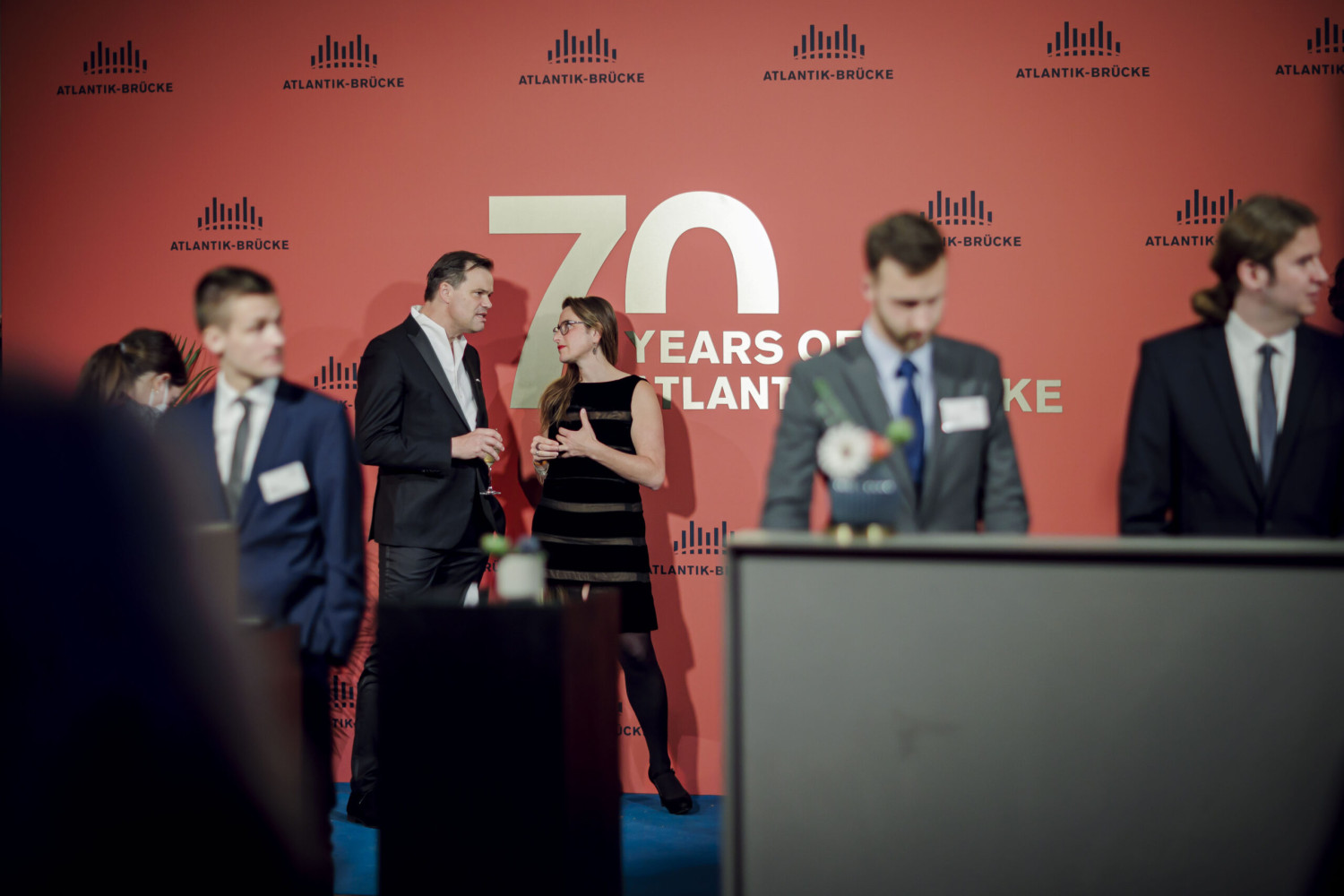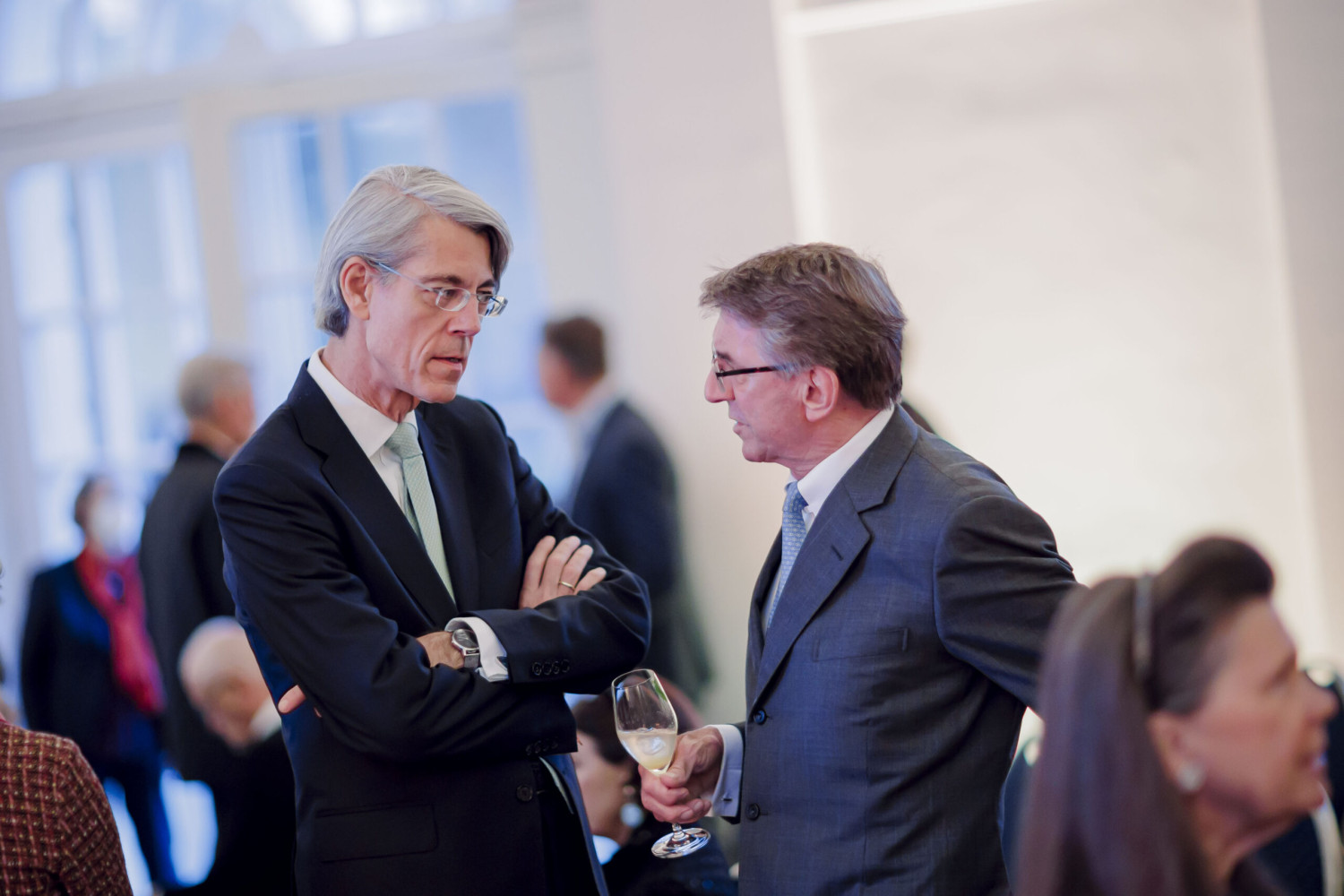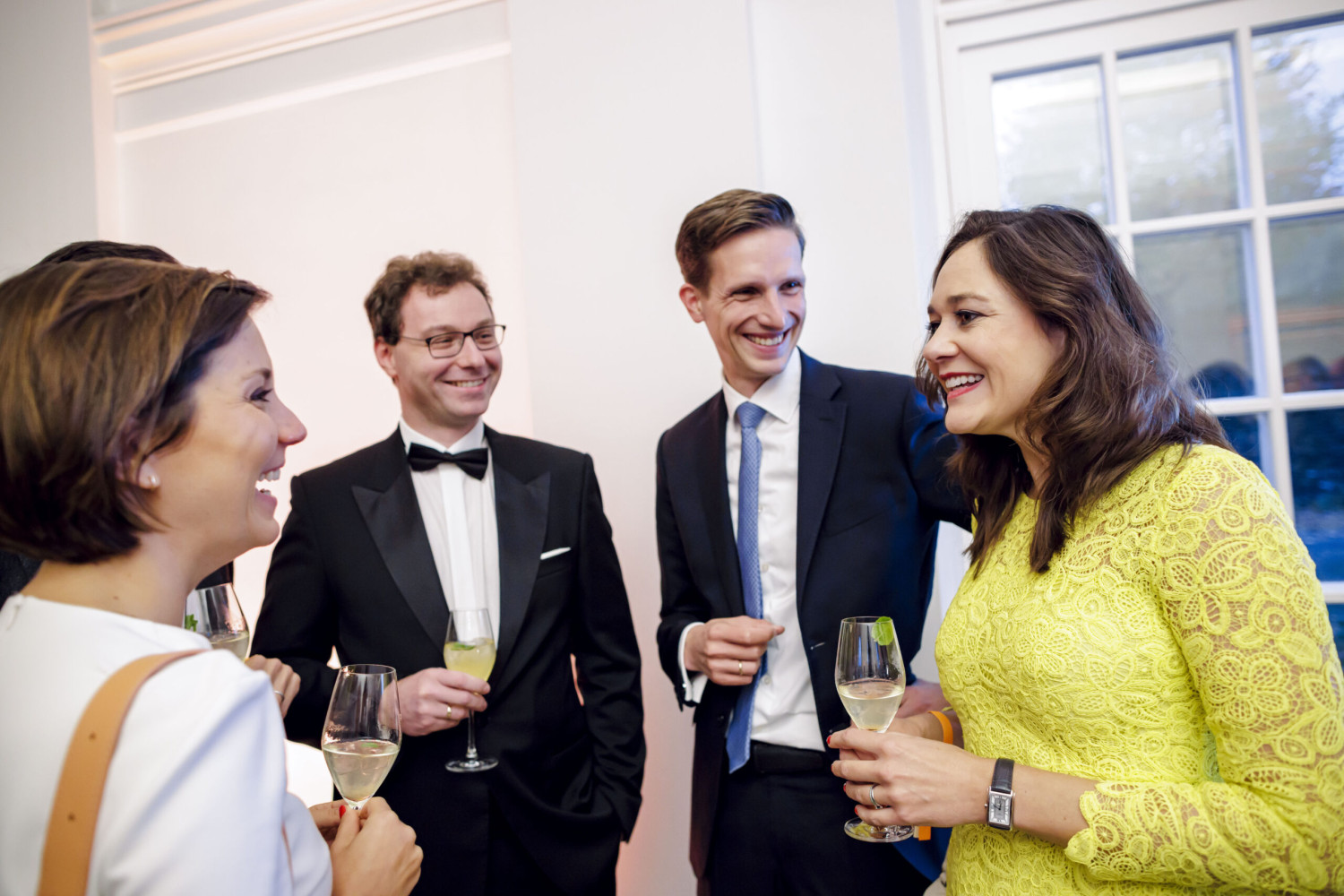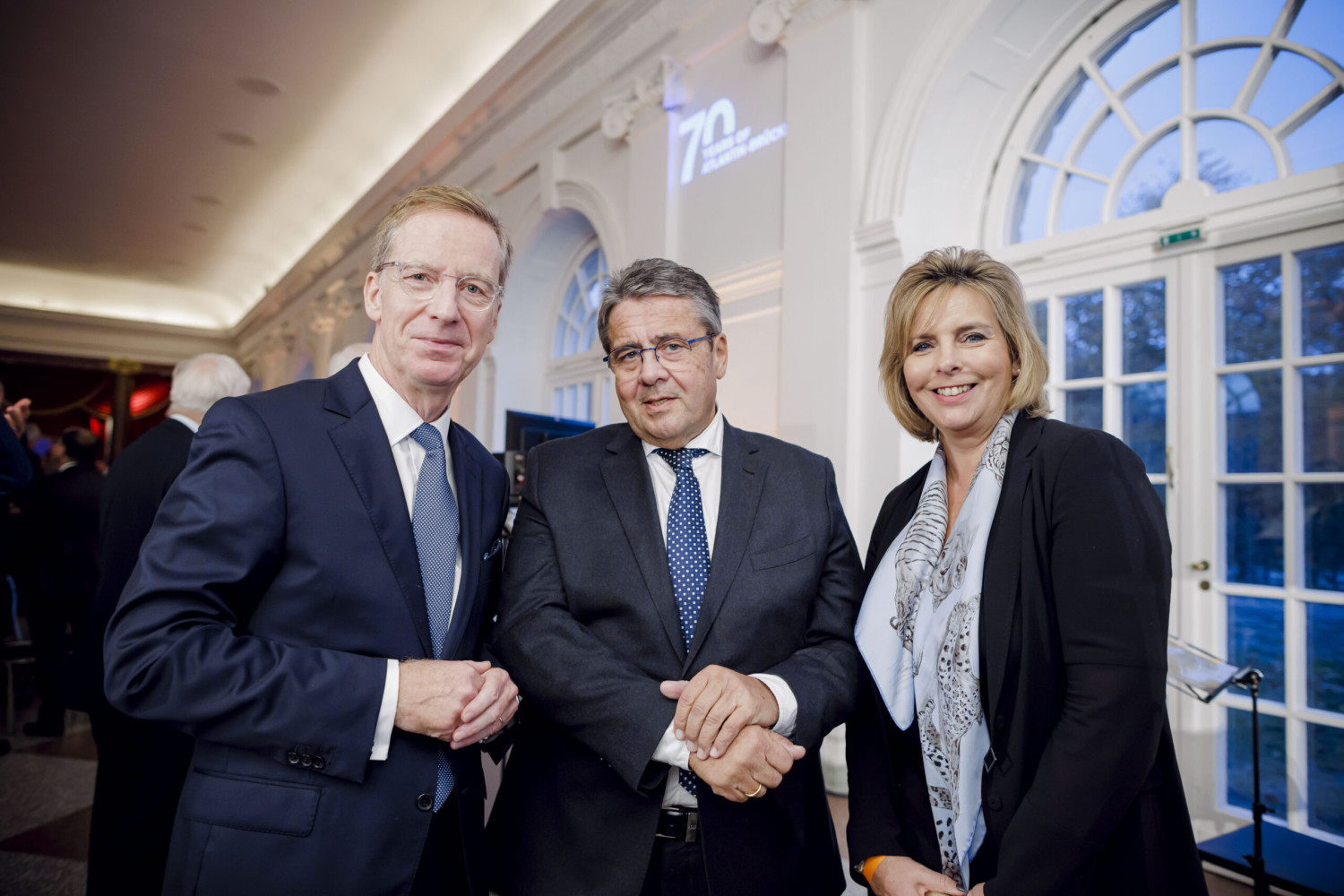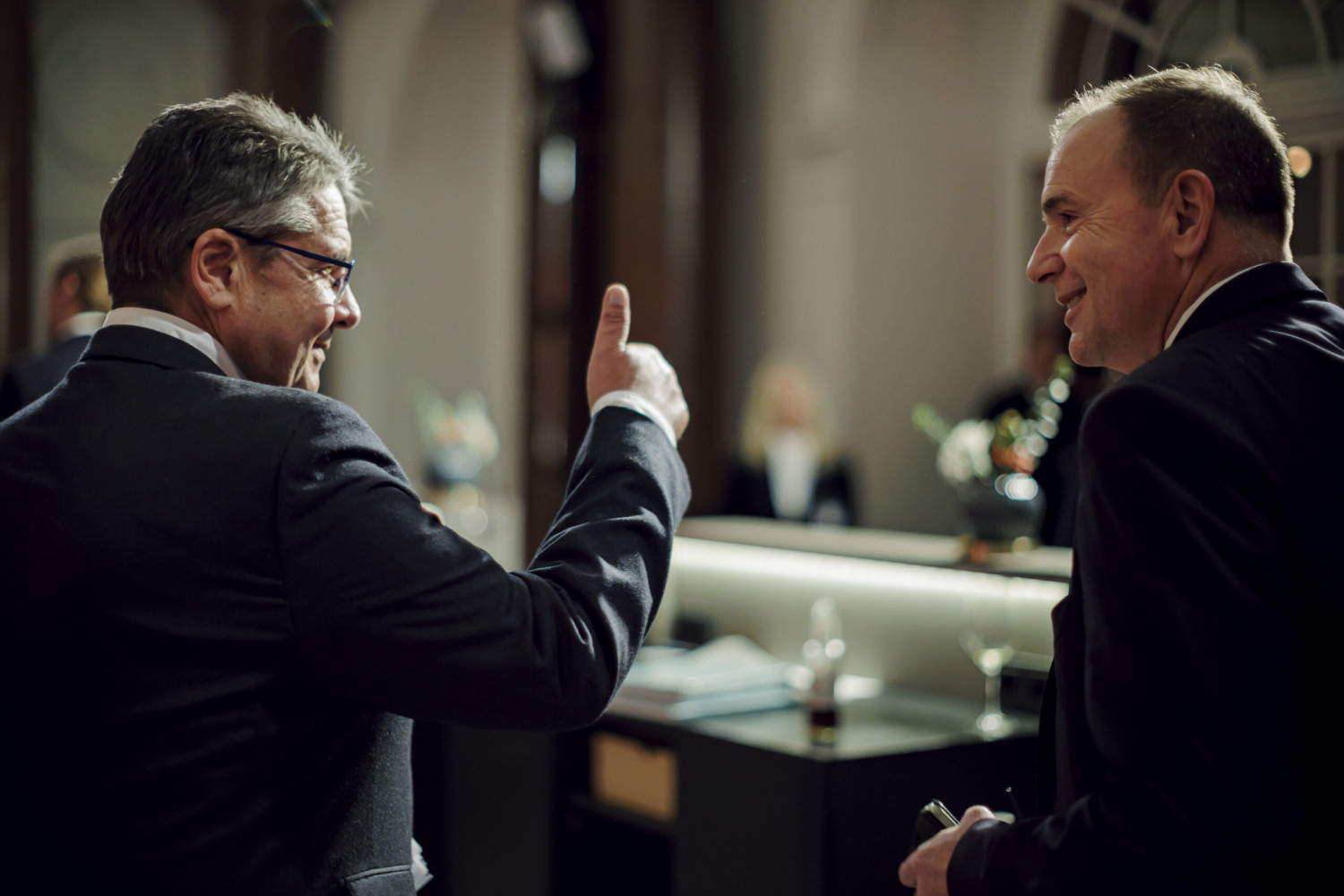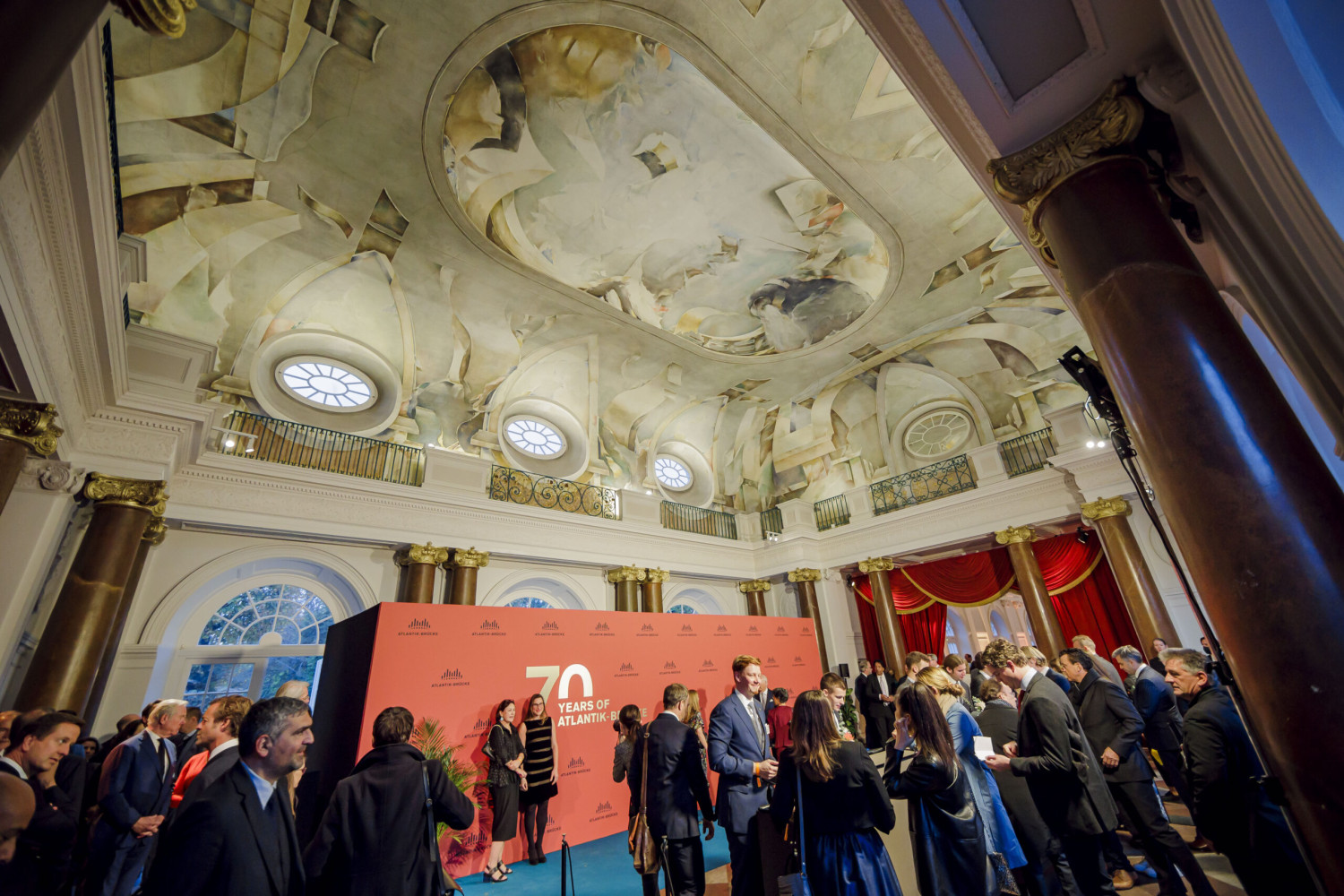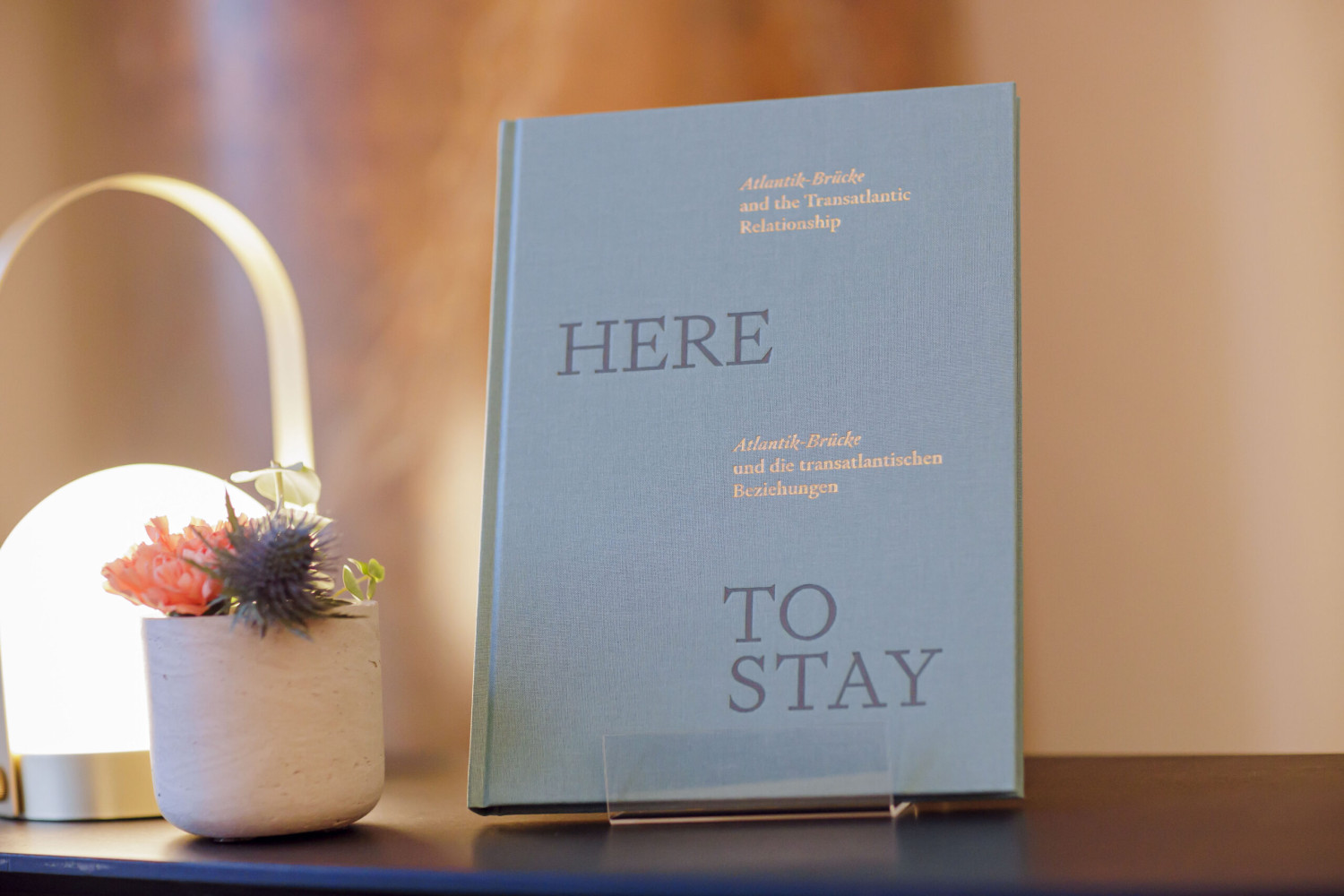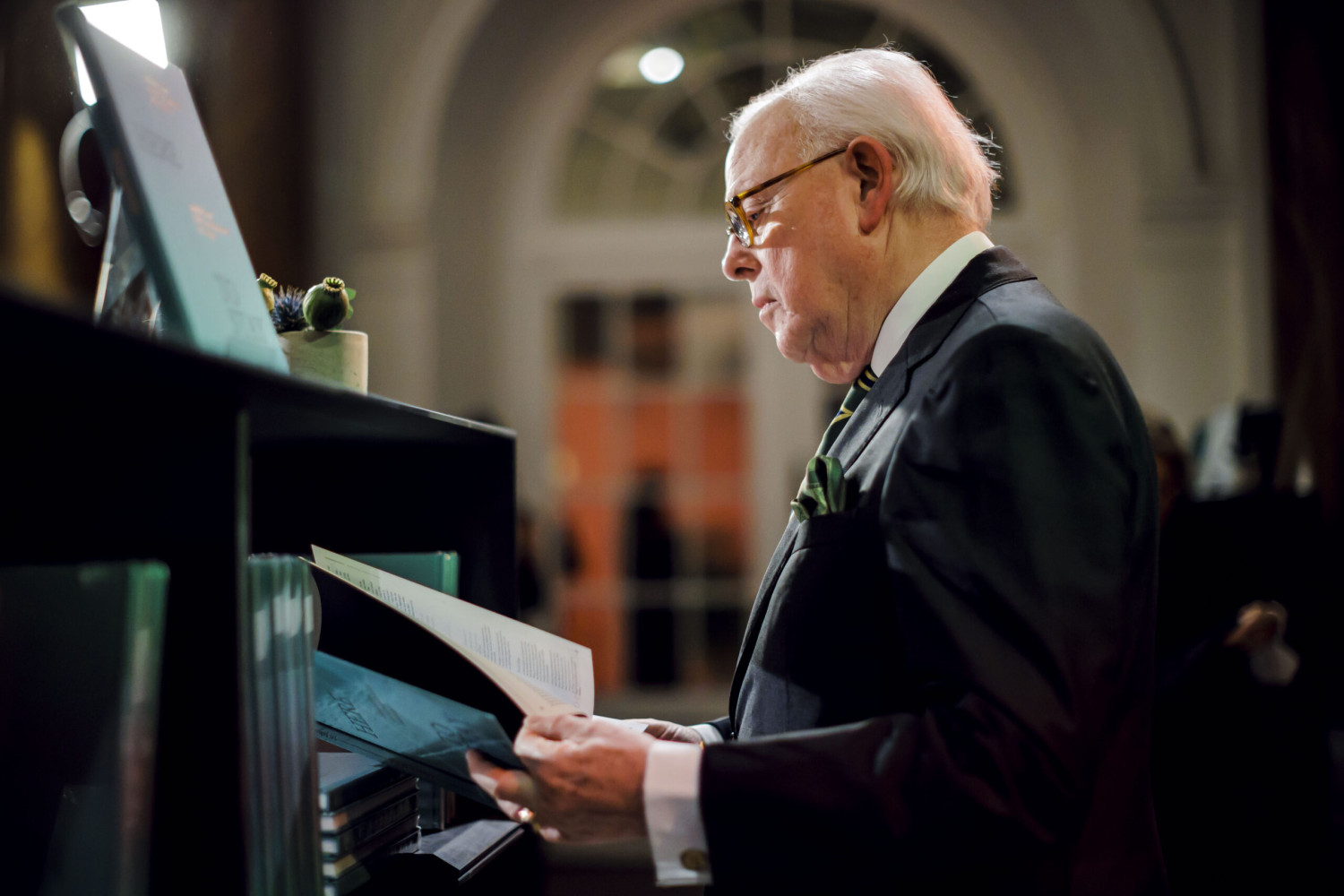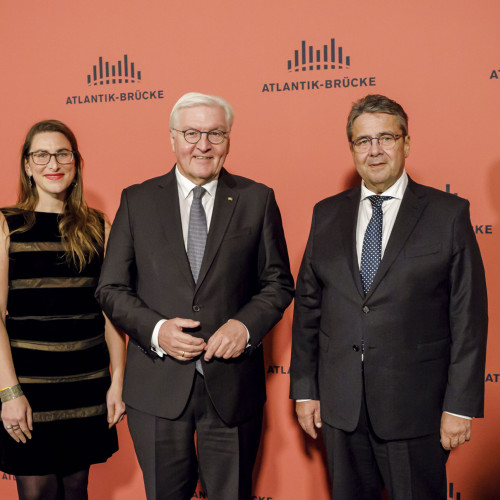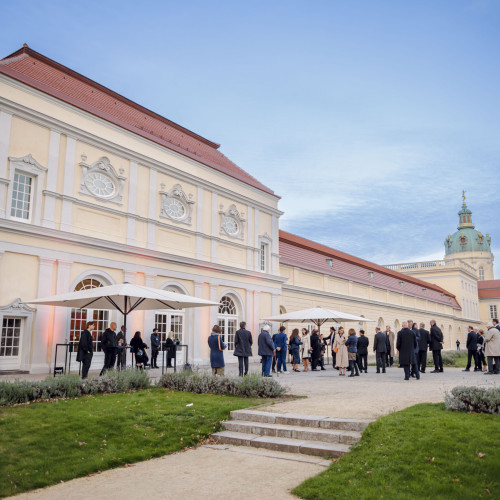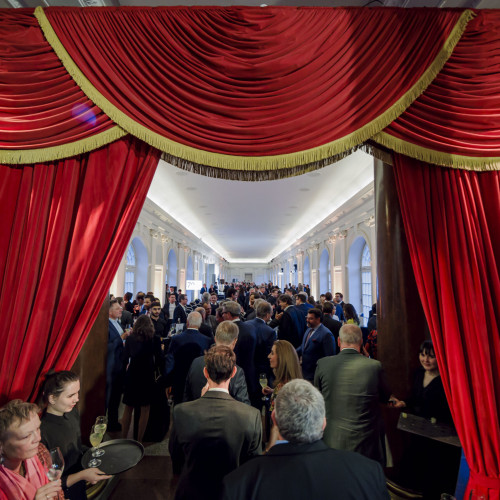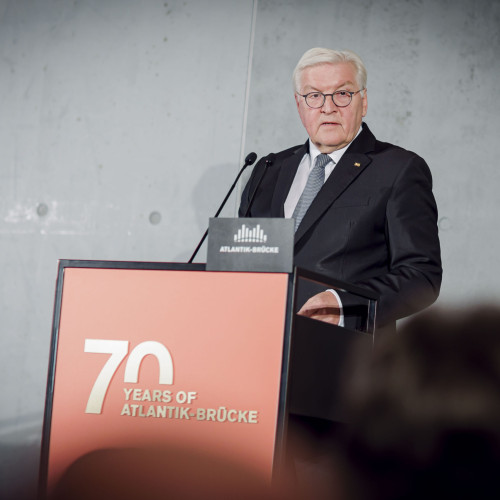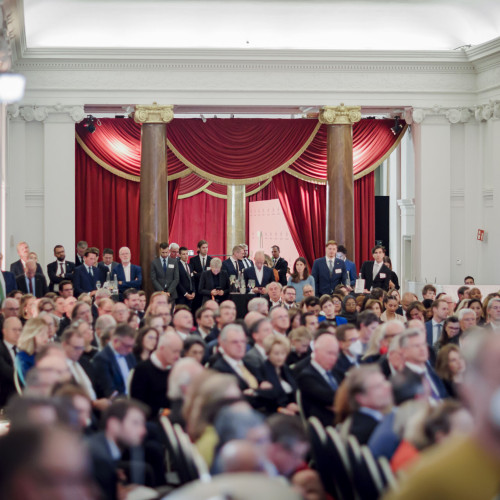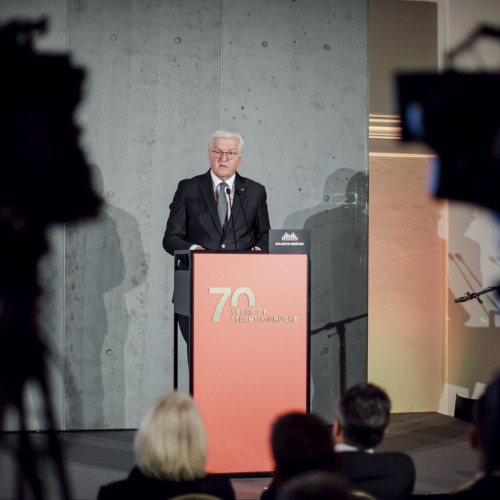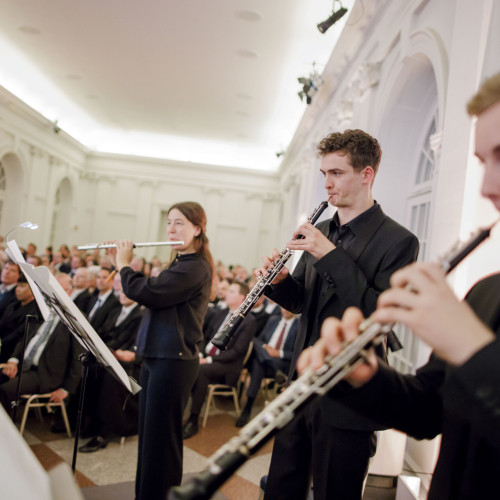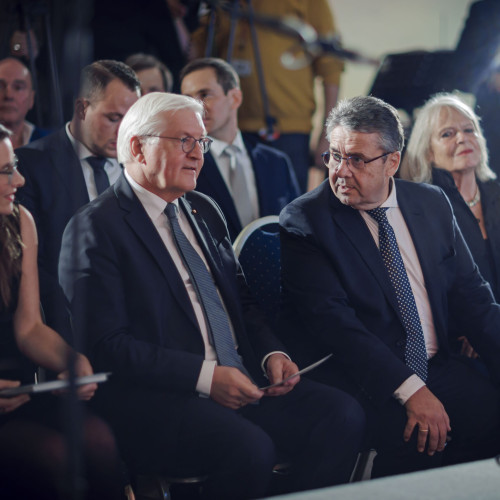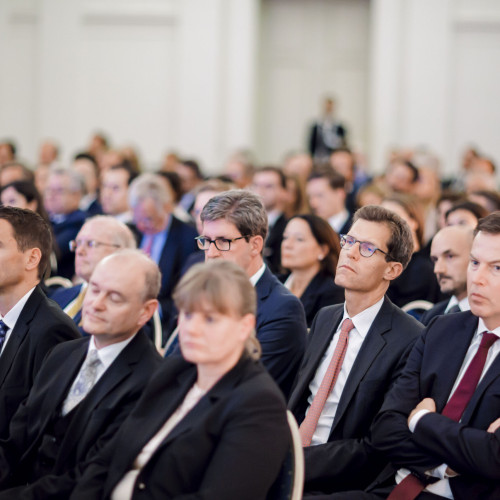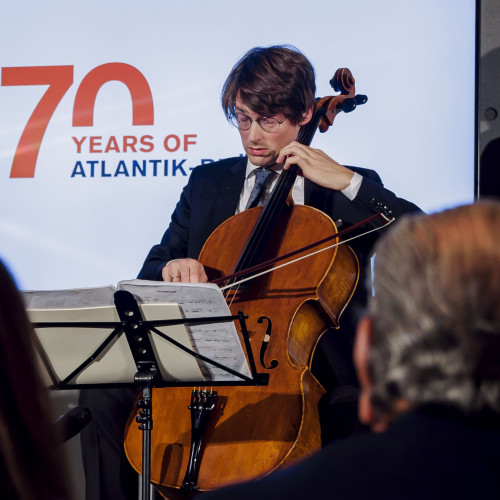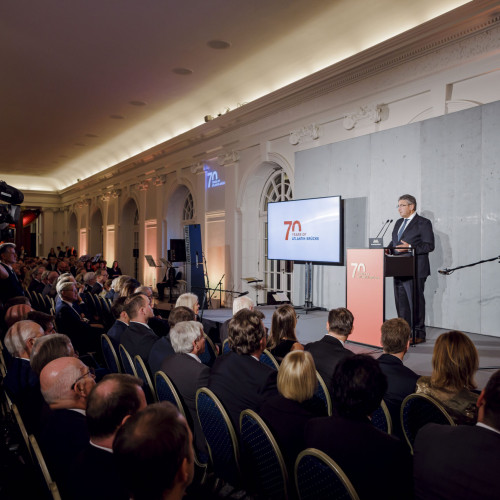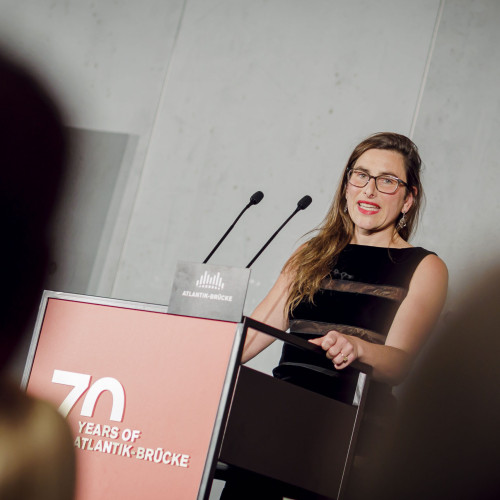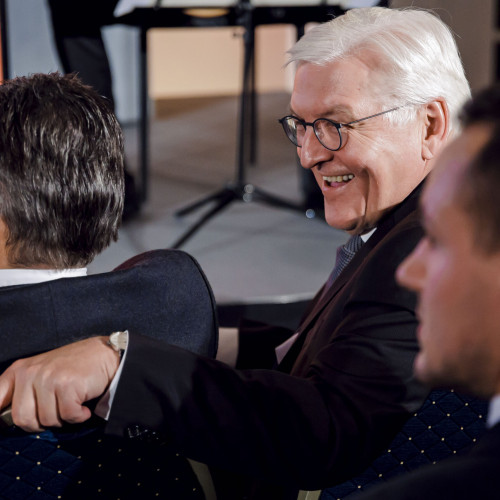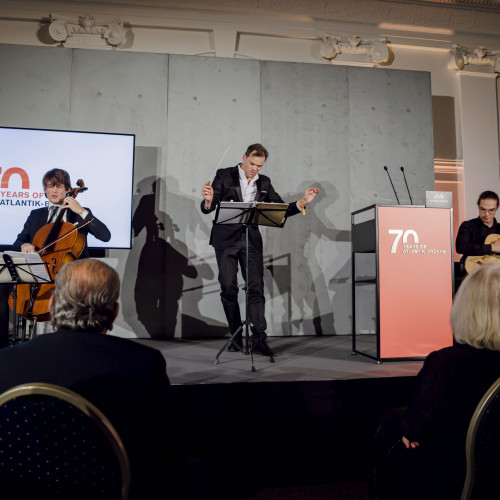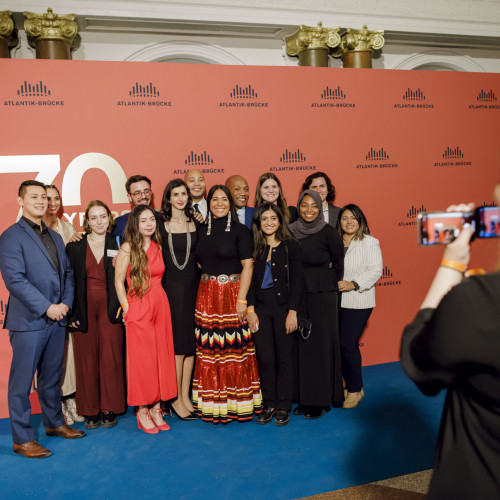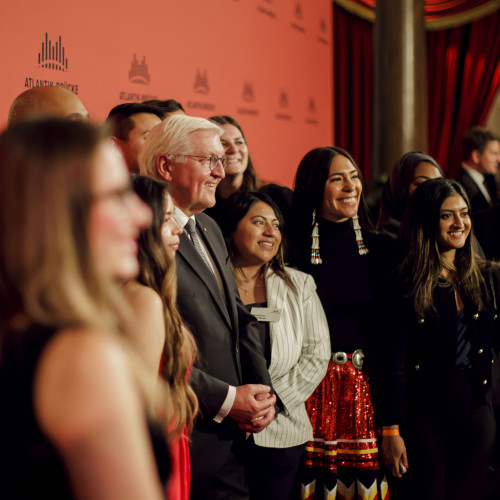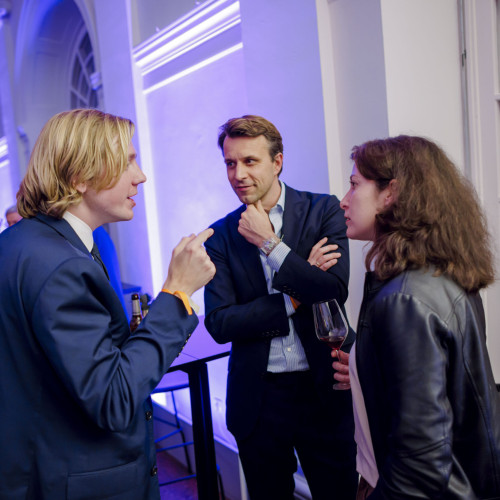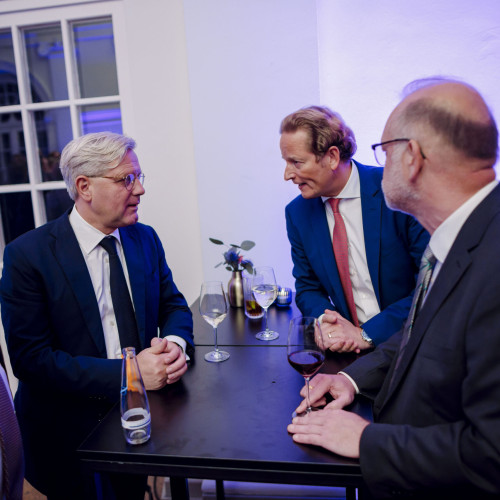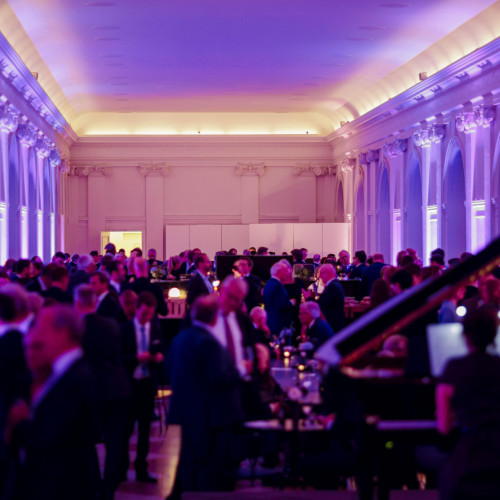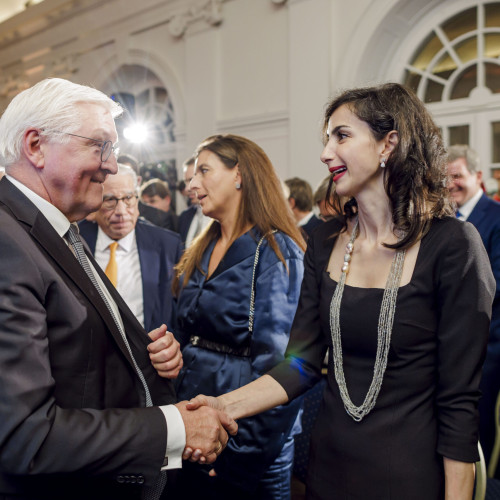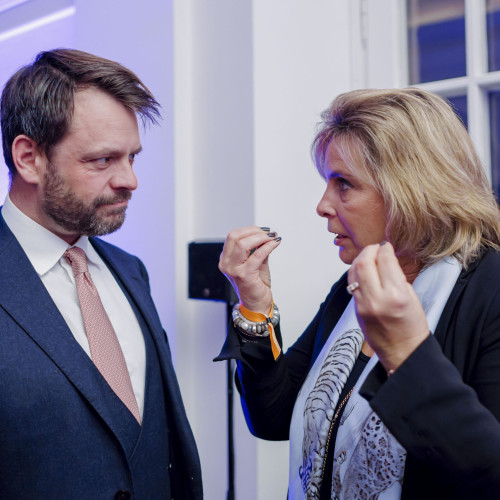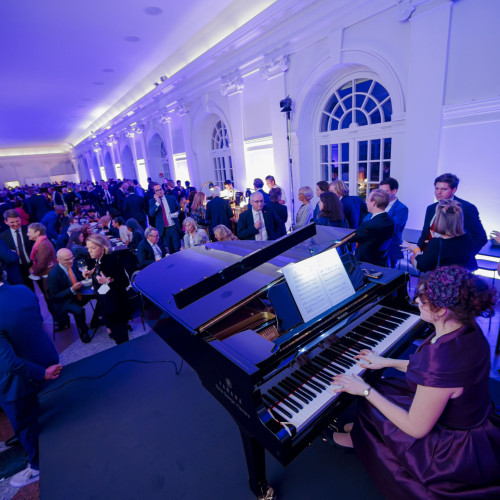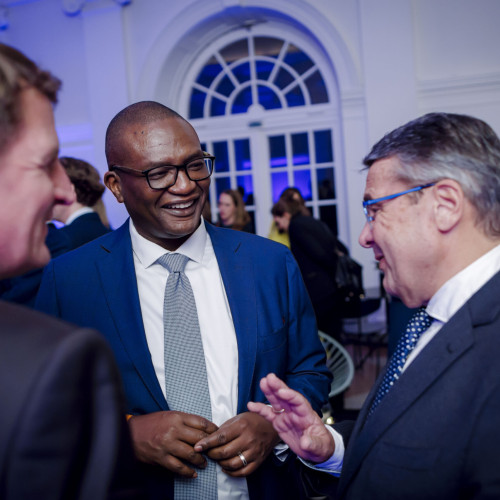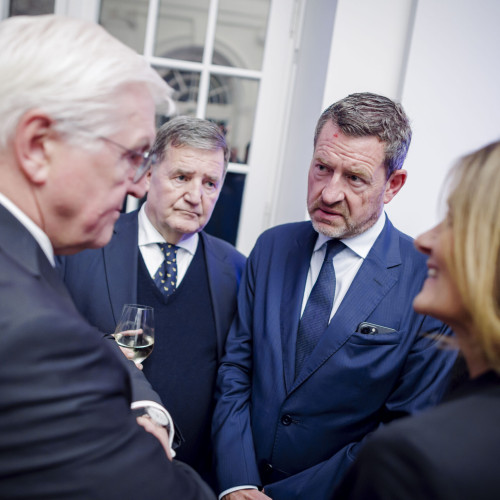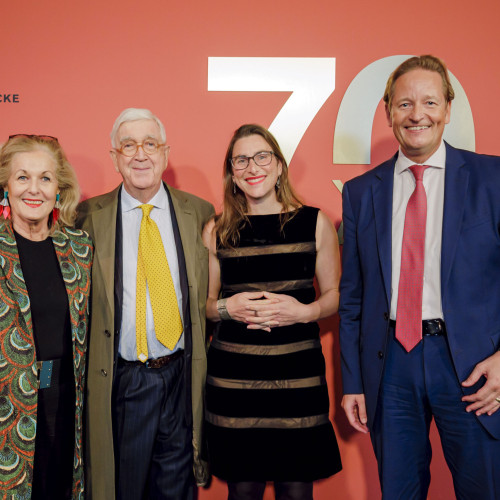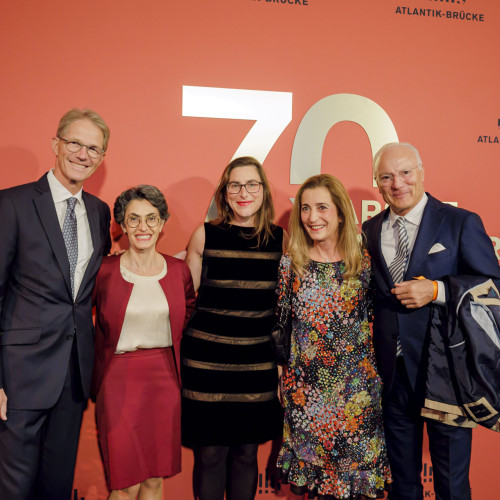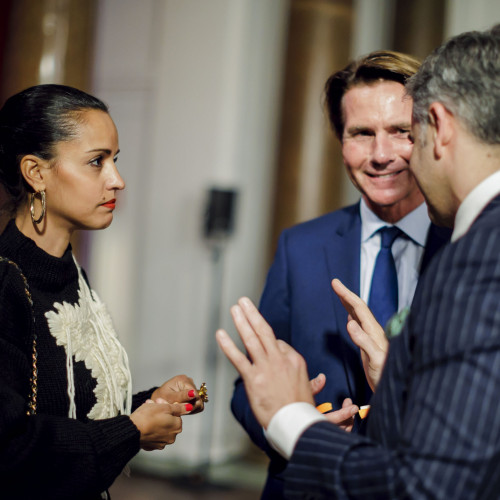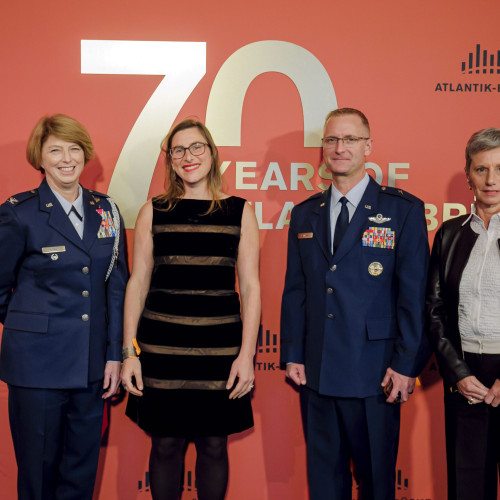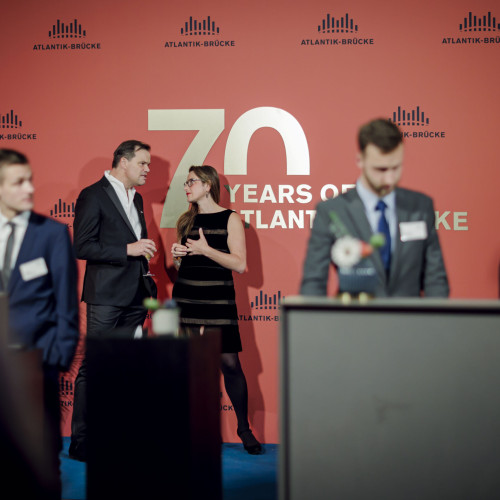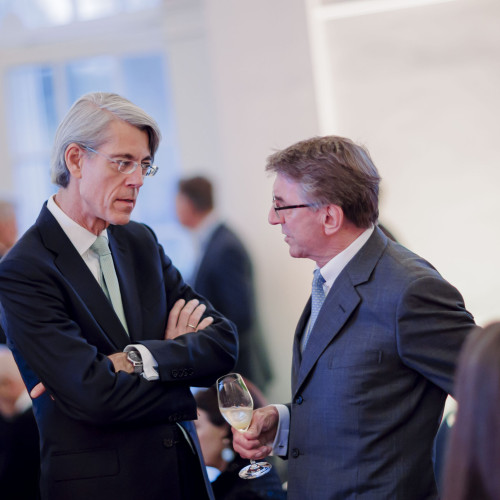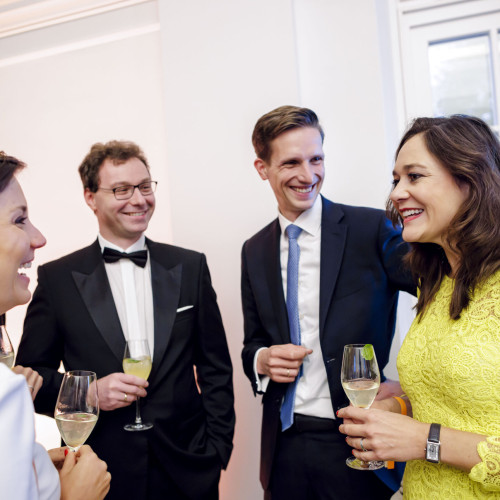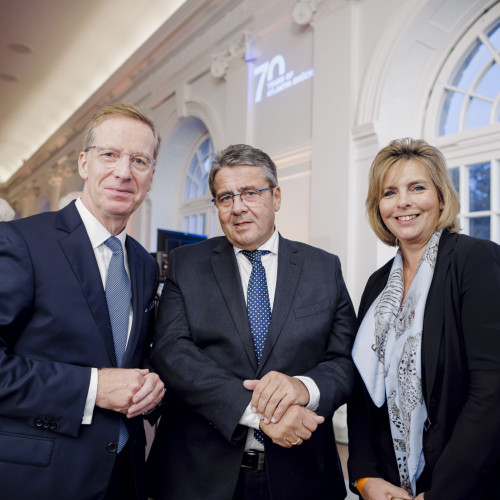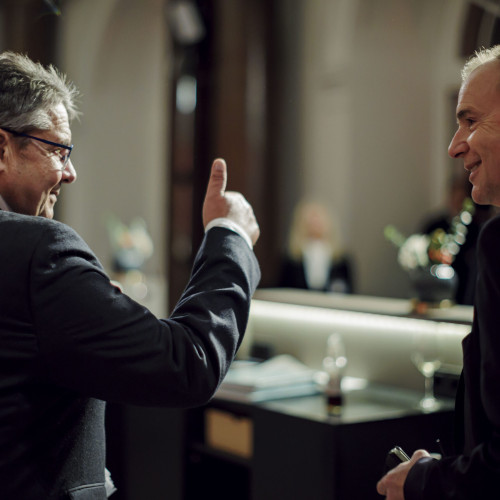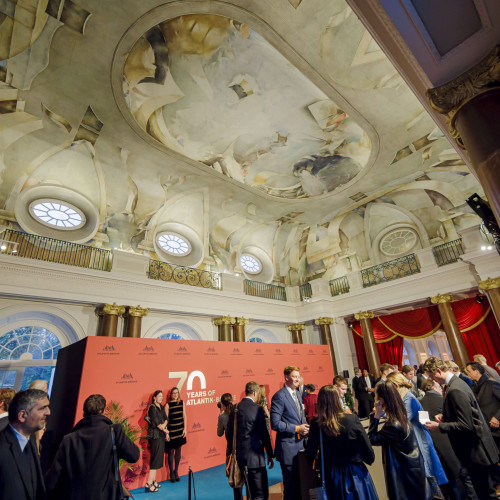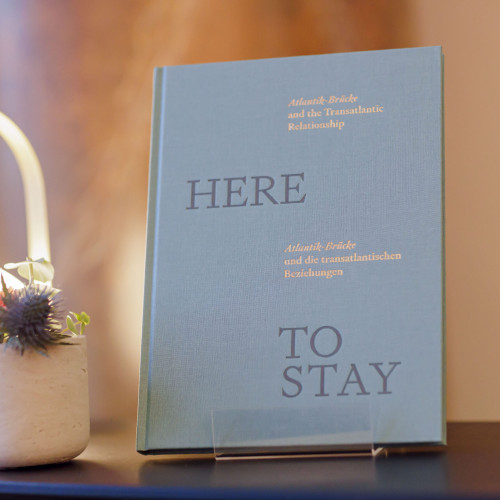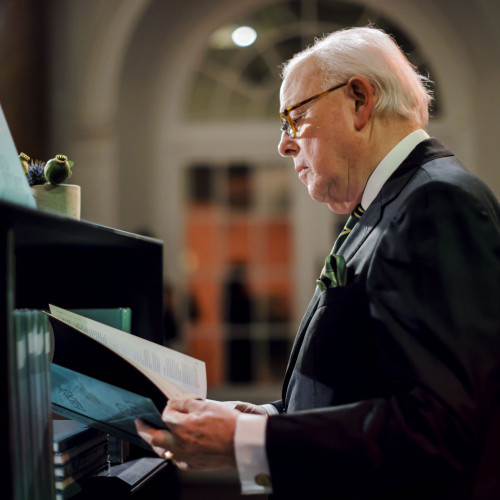 On the occasion of Atlantik-Brücke's 70th anniversary, over 400 guests gathered in the Great Orangery at Charlottenburg Palace. Federal President Frank-Walter Steinmeier congratulated Atlantik-Brücke in his speech: "Let us continue to make Atlantik-Brücke the place it has been for 70 years, a place where one can sense the appeal of the transatlantic project." He thanked Atlantik-Brücke's members for their commitment to transatlantic relations. Especially in the face of Russia's war against Ukraine, he said, the Western alliance had shown strength. But in his address, the Federal President also urged the West to open up: "If the West is to be more than just a geographic direction, it must of course remain firm on its principles, yet at the same time be an open project. One in which people from all parts of the world – including regions with other histories, other experiences, and other religions – can participate." The transatlantic partners would have to continue to promote their rules and values and be willing to talk to others.
Steinmeier also warned against taking the partnership between Europe and the United States for granted. He said it was essential, especially in light of demographic changes in the U.S., to convince a broader cross-section of the American society of the transatlantic project's value. "Latino or Asian immigrants do not necessarily look across the Atlantic with the same natural feelings of affinity. Their biographical bridges lead not to Europe, but to Latin America and Asia." This, he said, is precisely why Atlantik-Brücke's New Bridge Program, which promotes diversity in transatlantic relations, is so important. "The transatlantic partnership needs new faces, new identities, and a shared vision of how our societies on both sides of the Atlantic should develop."
The German President was welcomed by Atlantik-Brücke Chairman Sigmar Gabriel, who in his speech recalled the beginnings of Atlantik-Brücke after World War II and summarized: "Atlantik-Brücke's founding in 1952 was a pioneering project […]. But the pioneering work does not stop. All of us gathered here today are called upon to work anew to strengthen the transatlantic partnership."
Musicians from Yehudi Mehunin Live Music Now, under the direction of Prof. Dr. Stephan Frucht, provided musical accompaniment.
You can read the Federal President's speech in its entirety here.