Engaging in conversations, exploring solutions, forming friendships
Report on the Young Leaders Conference 2023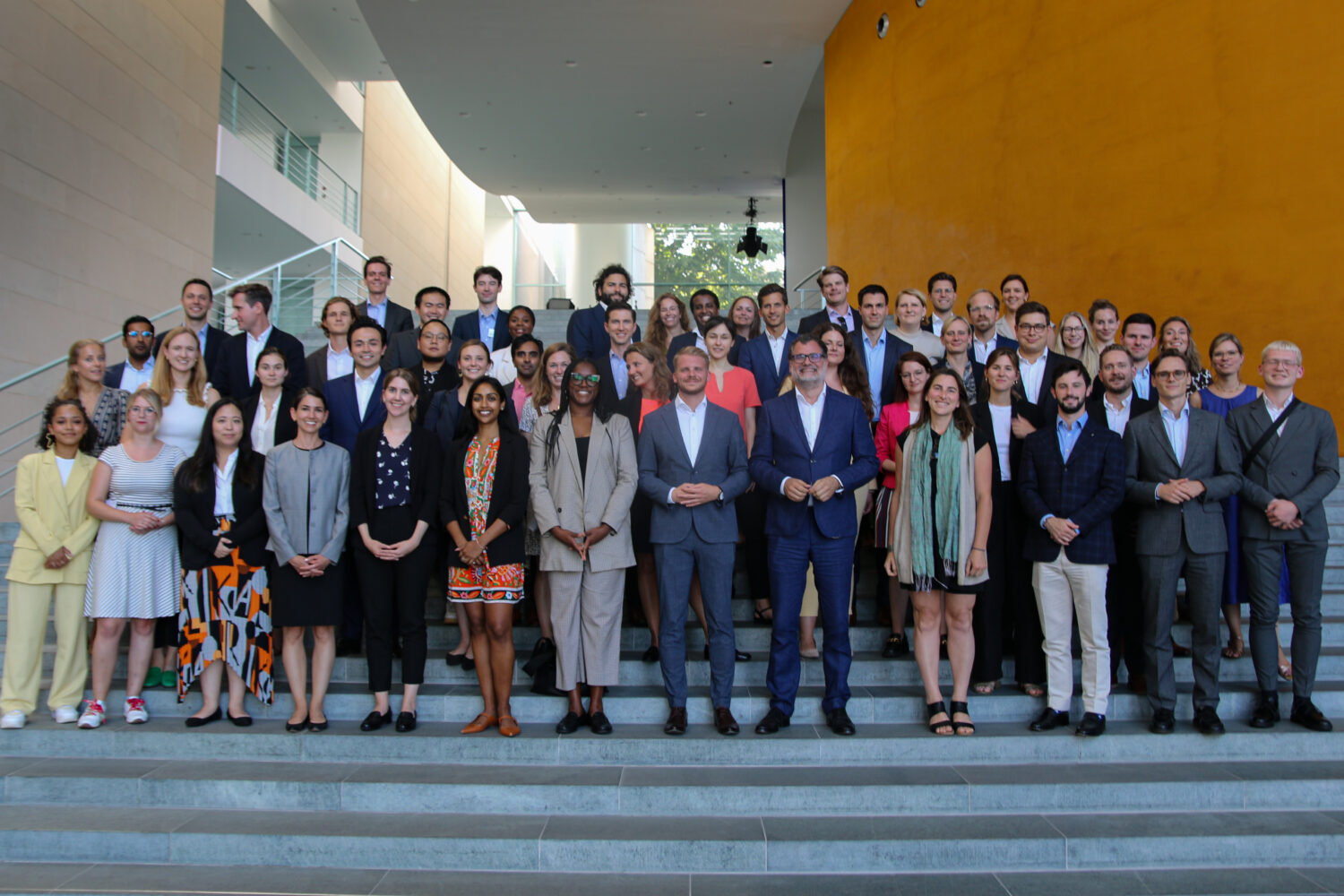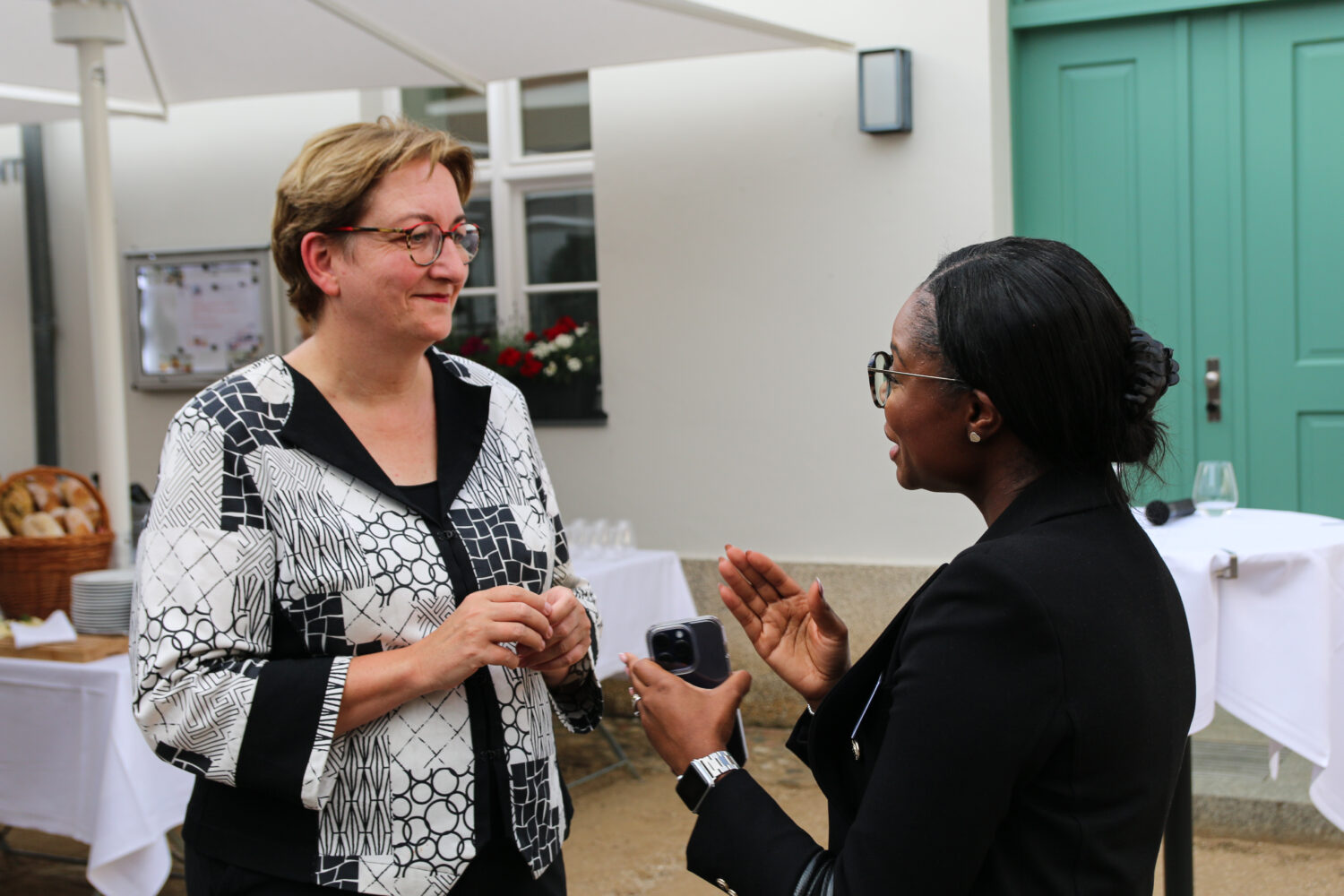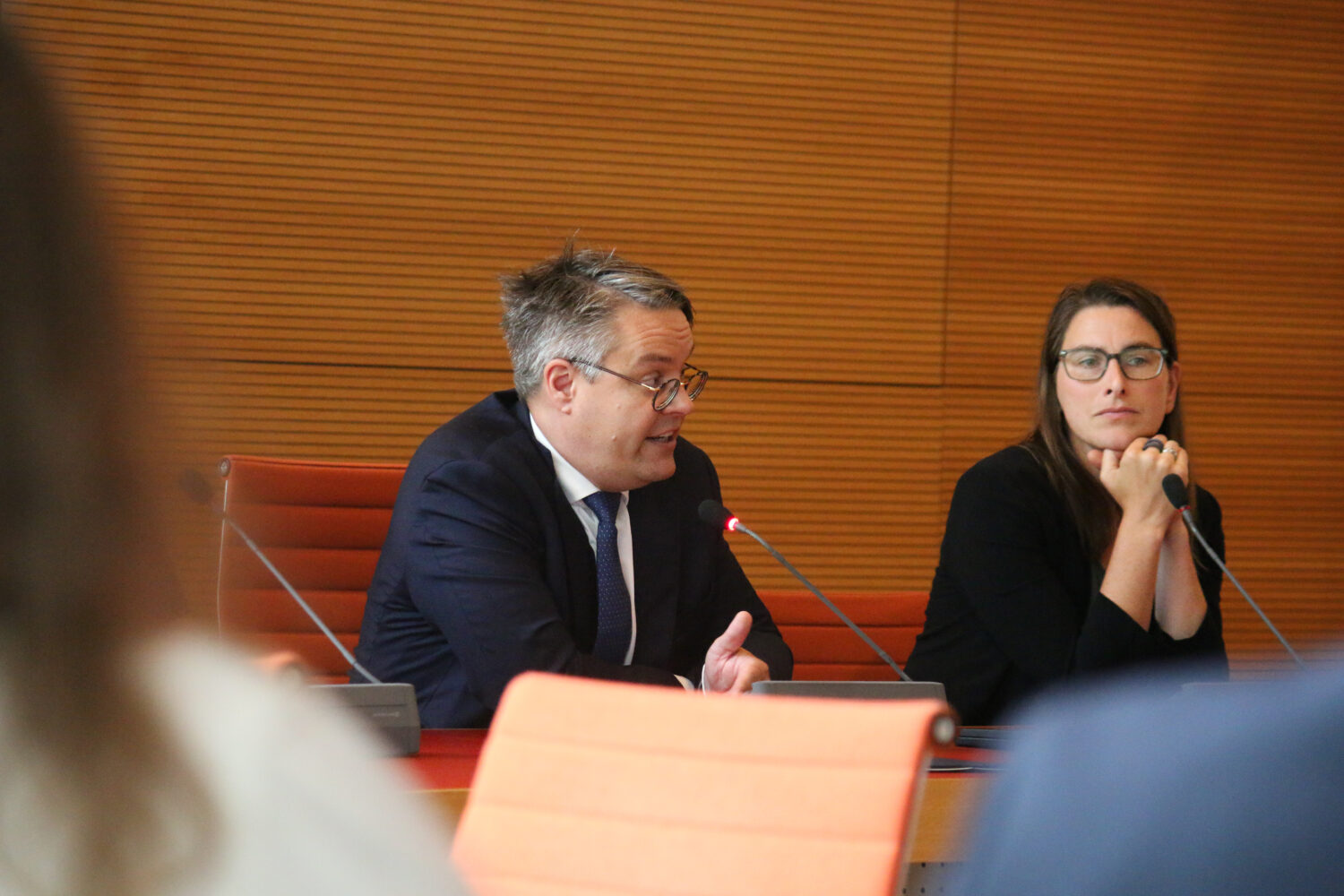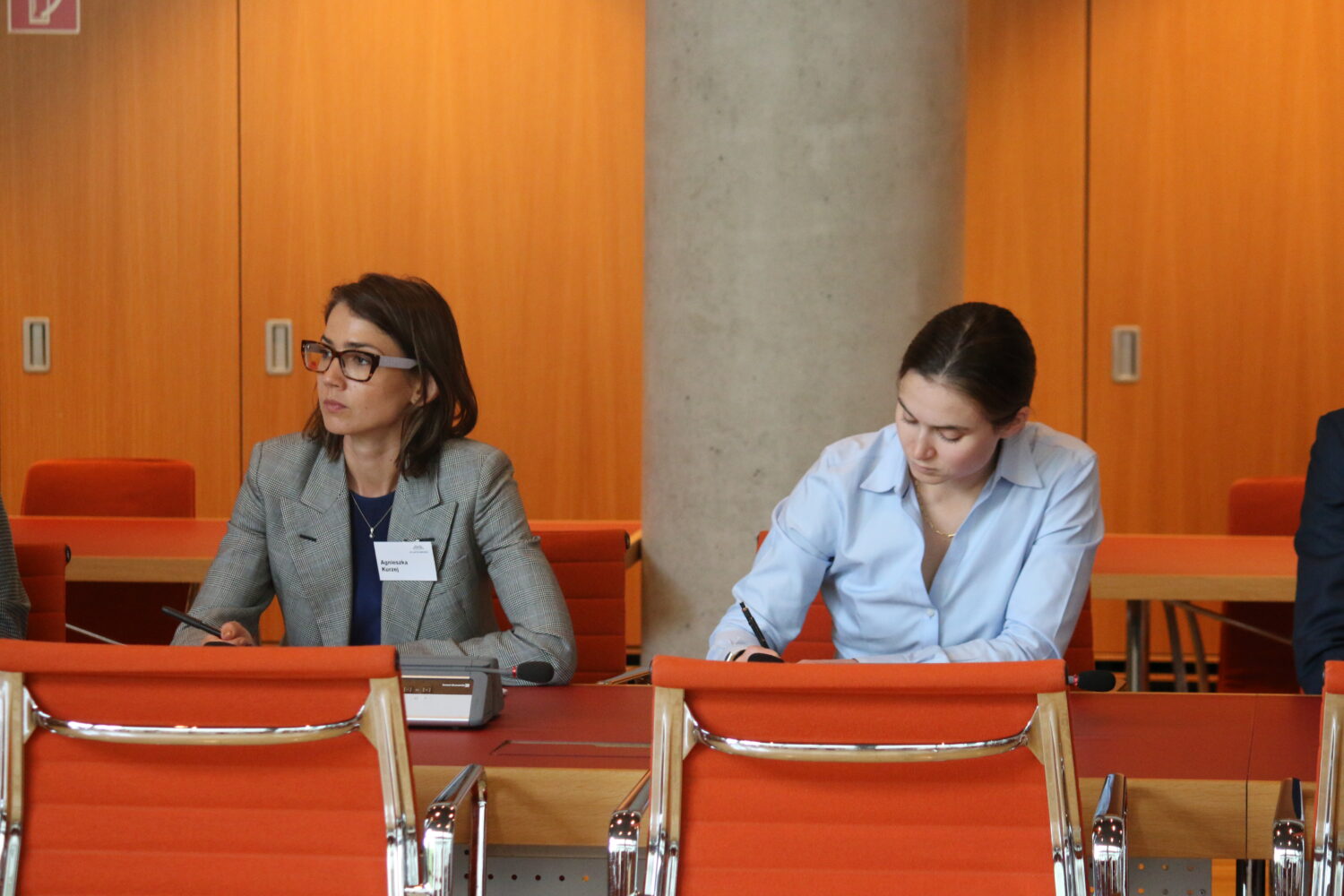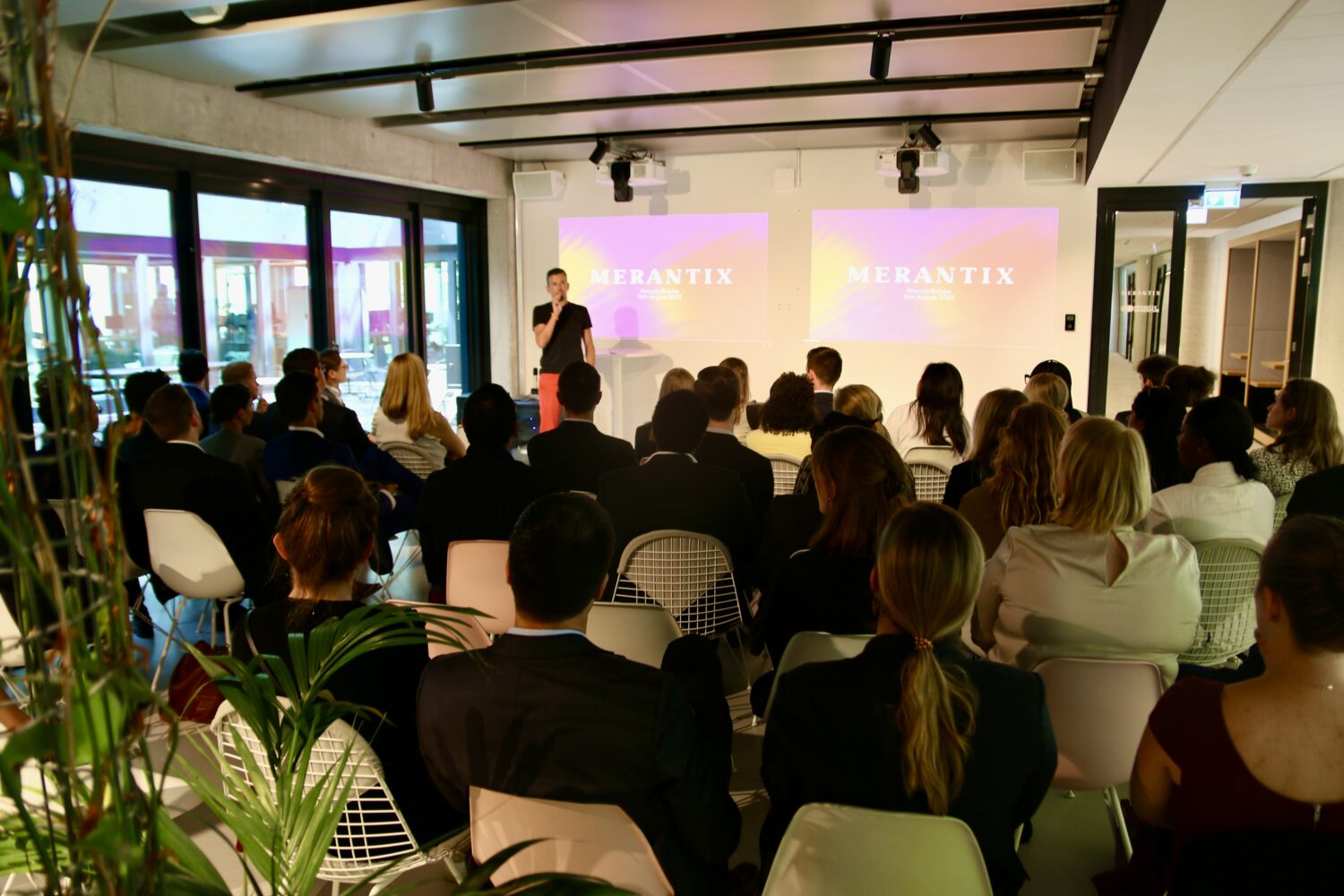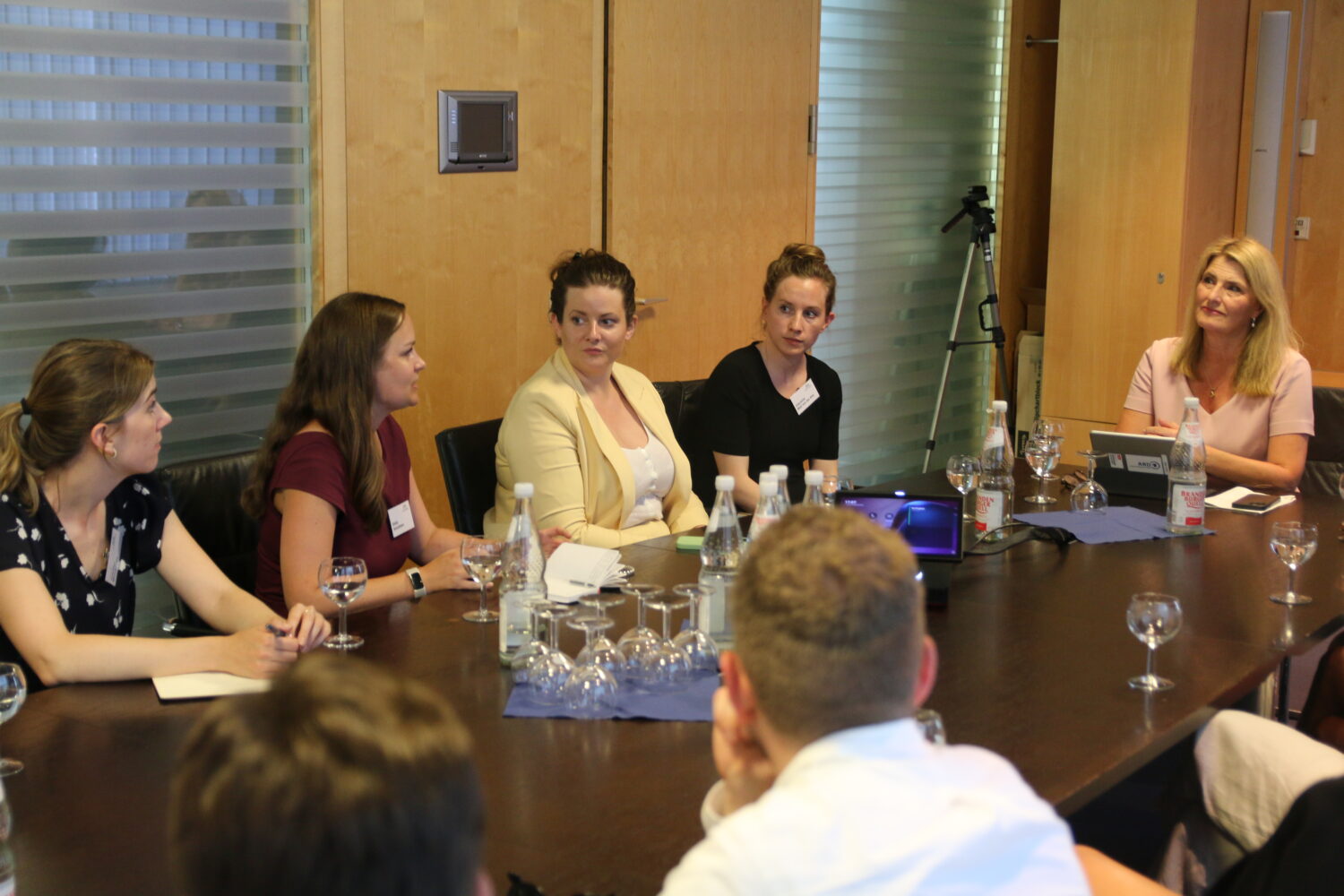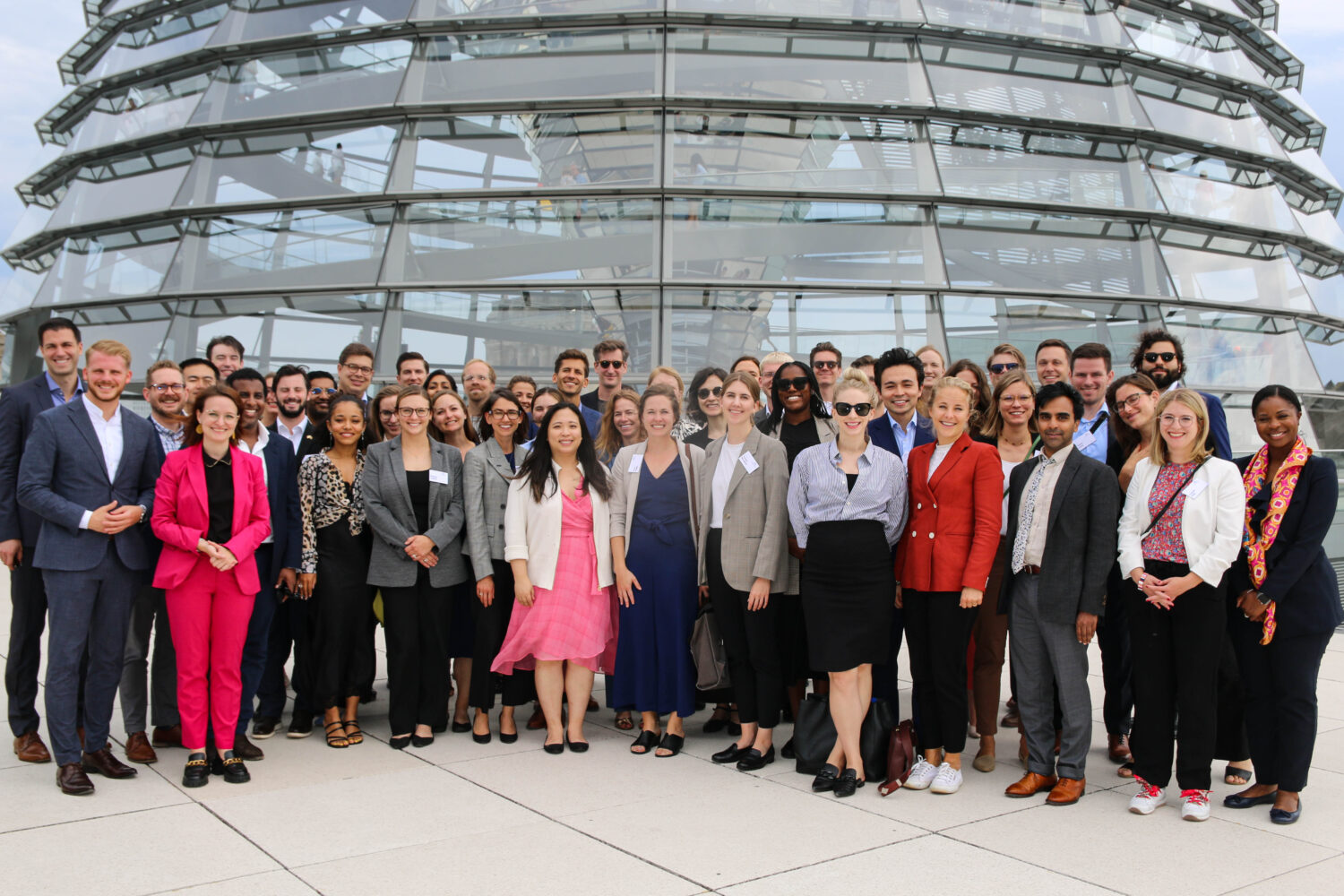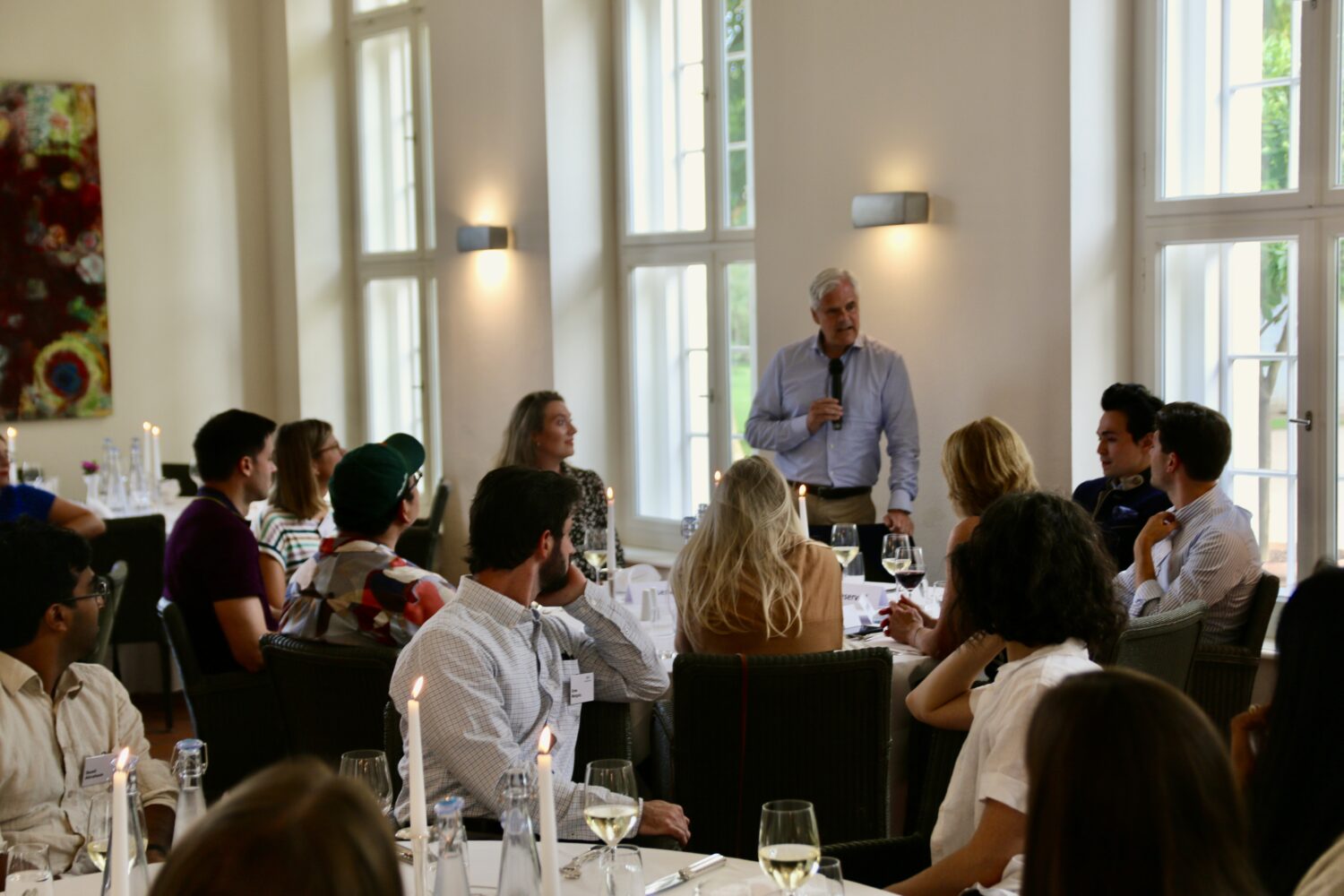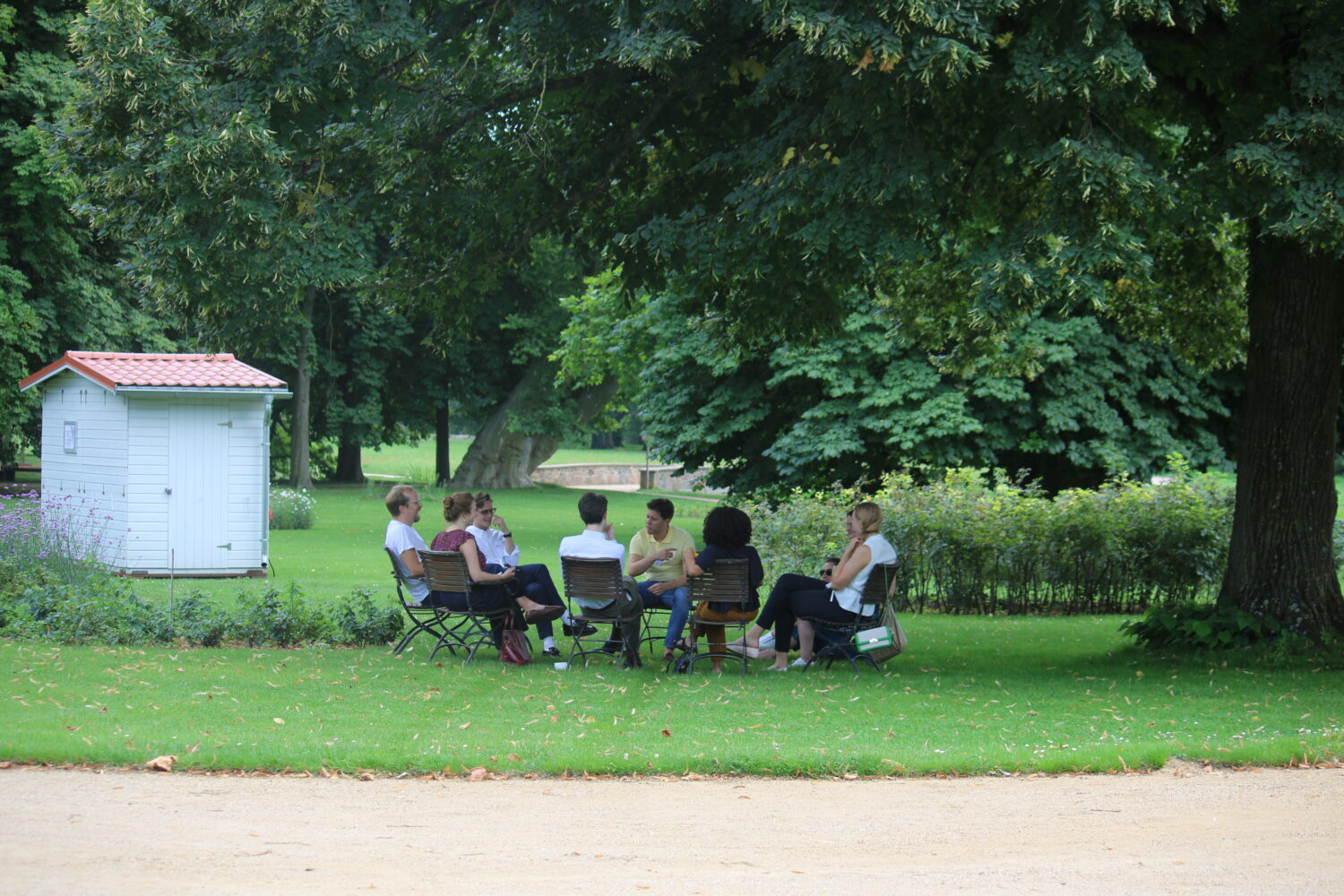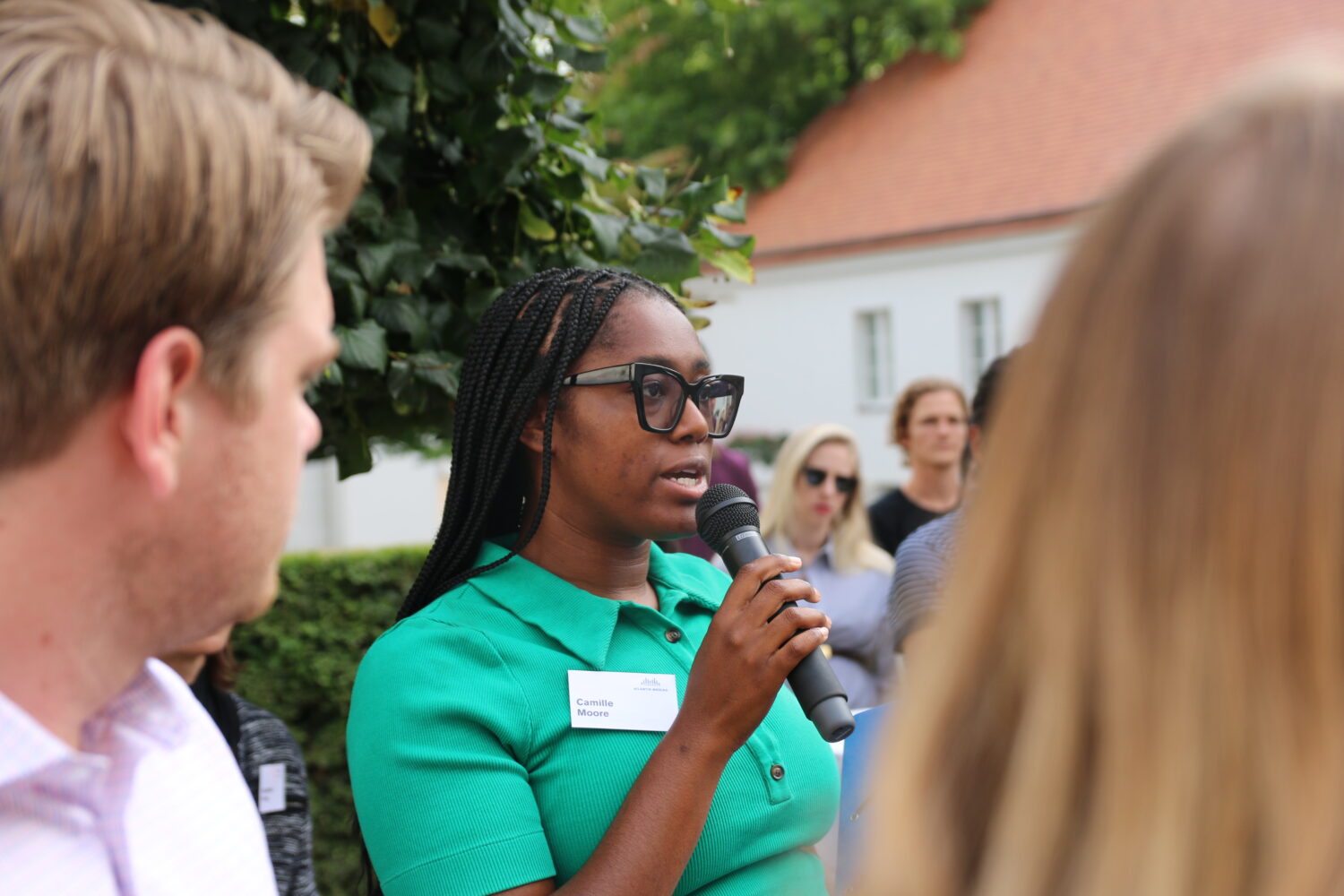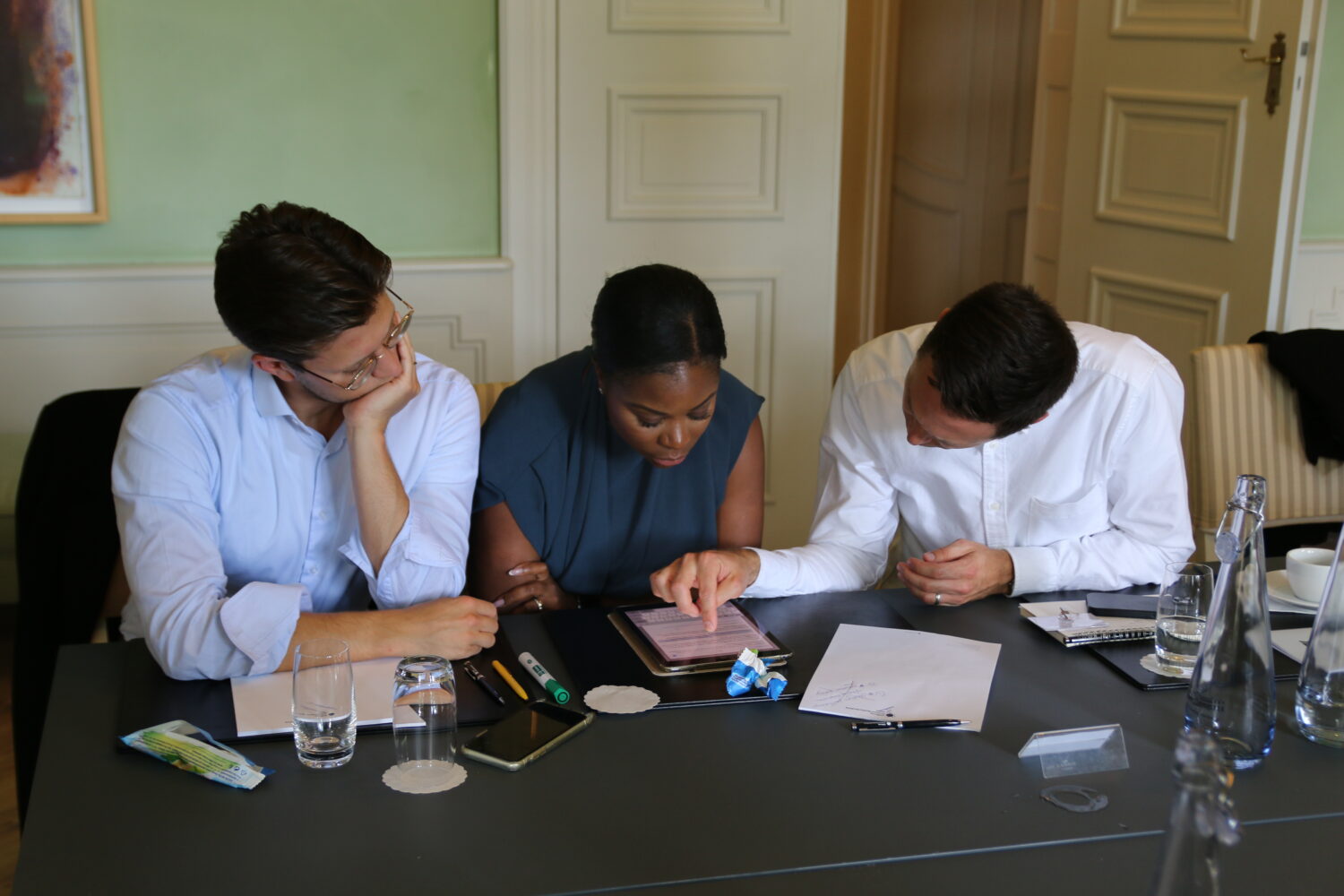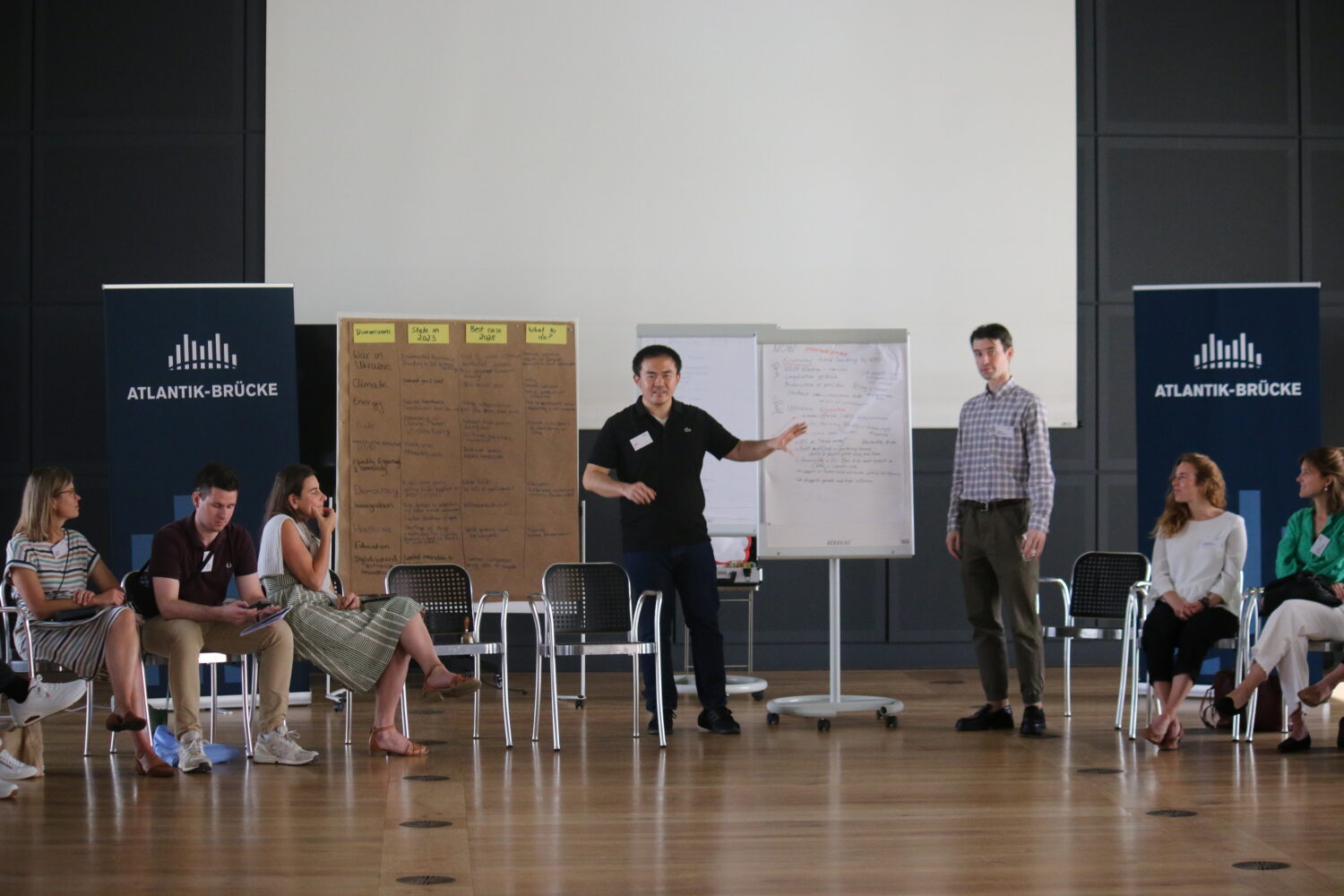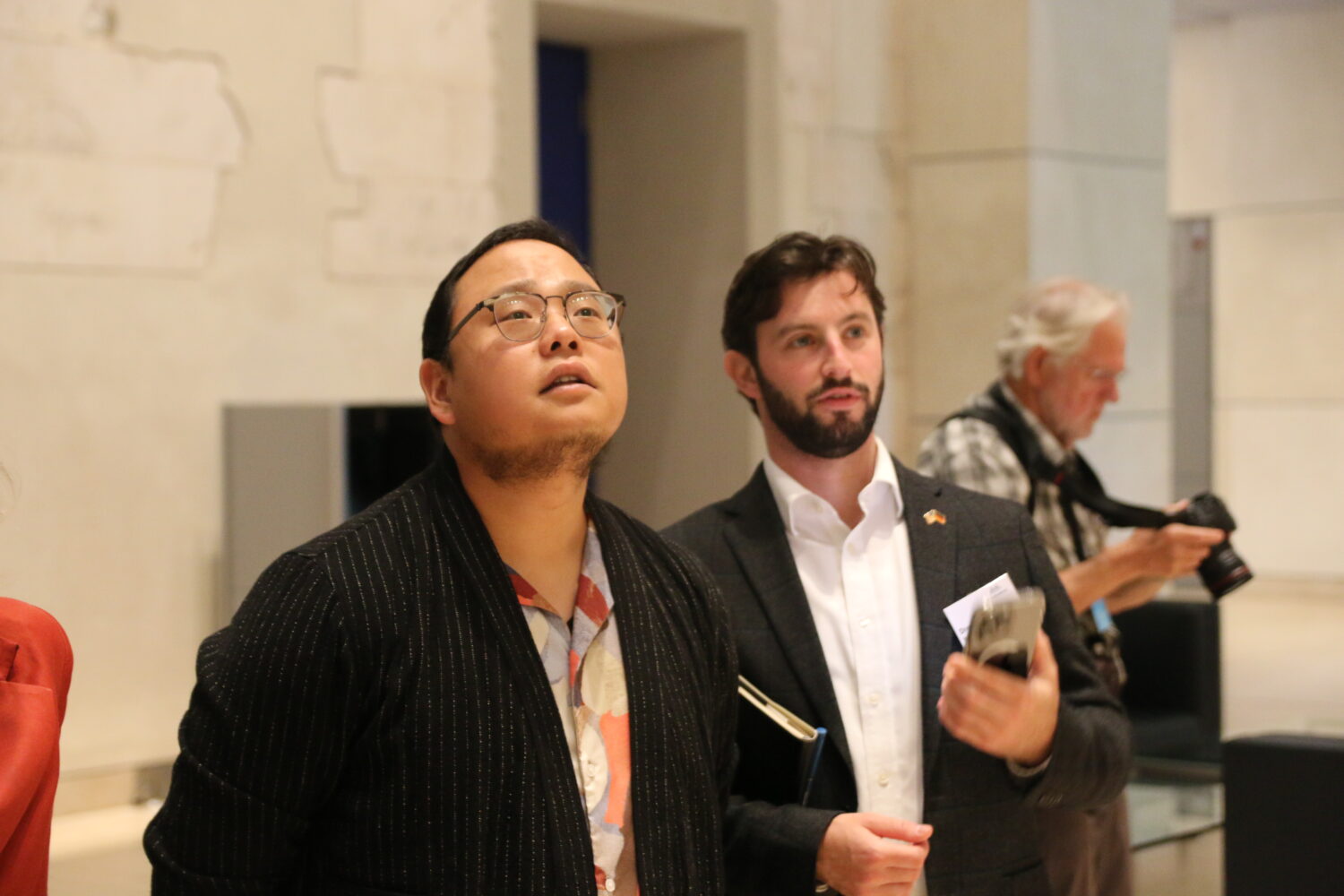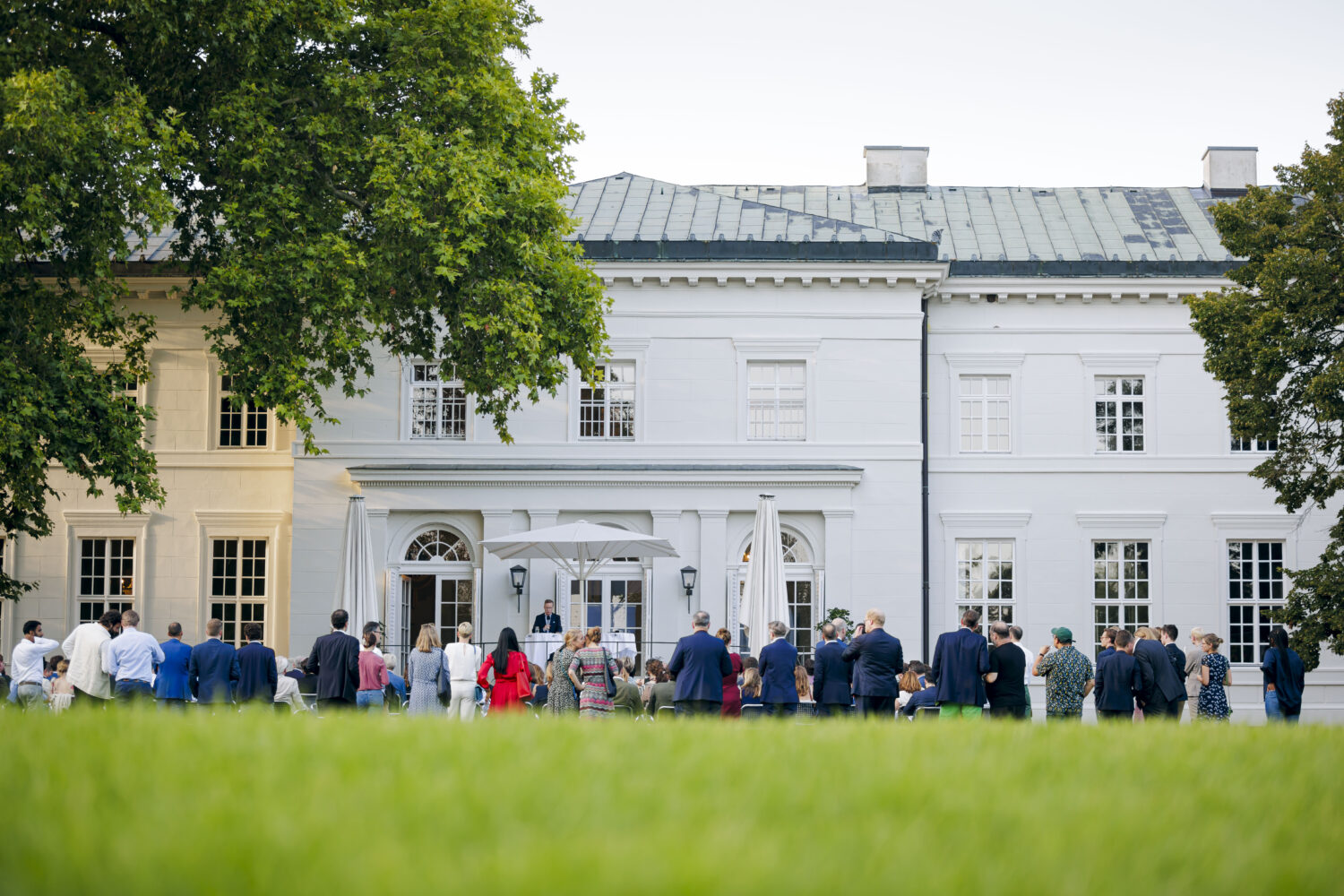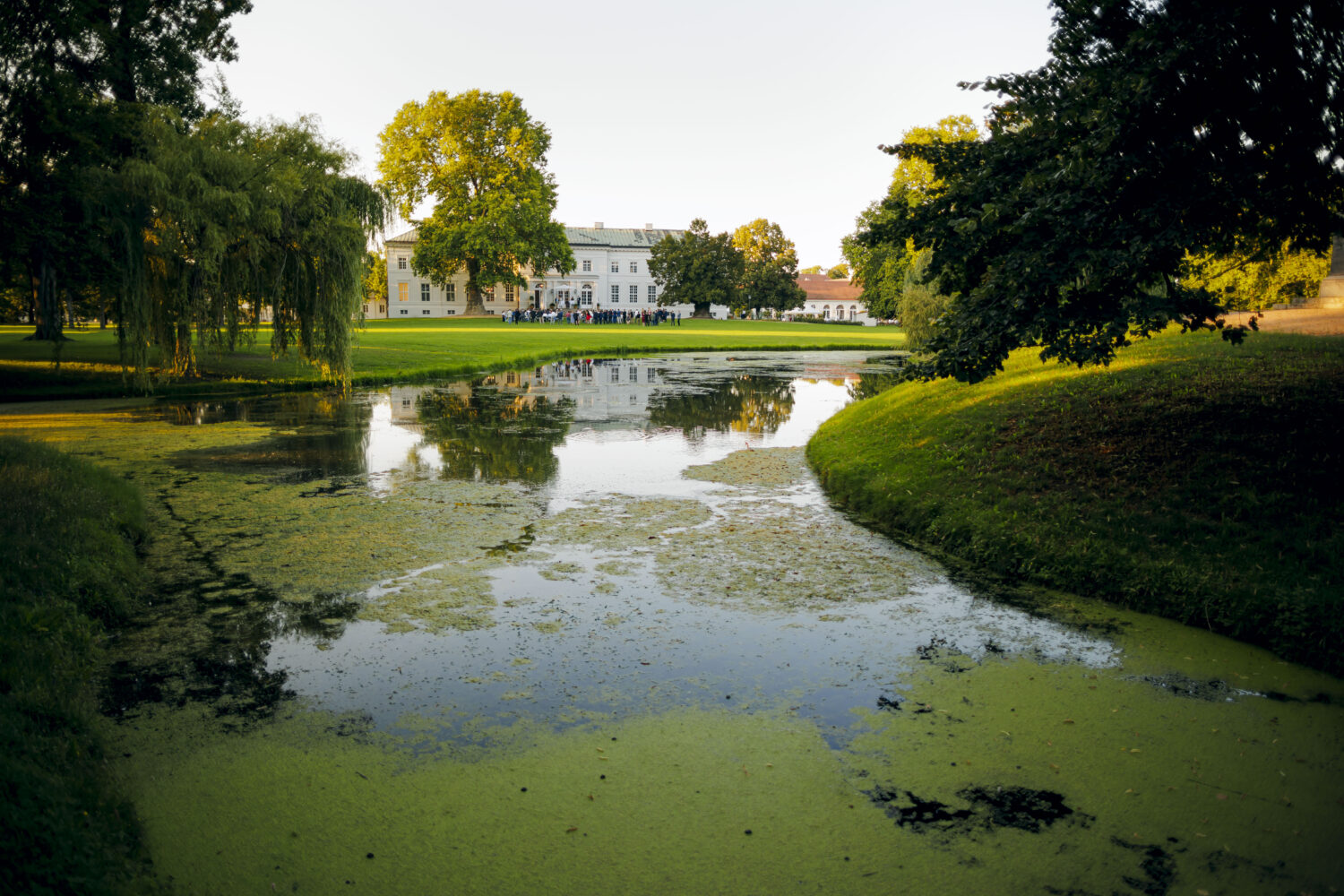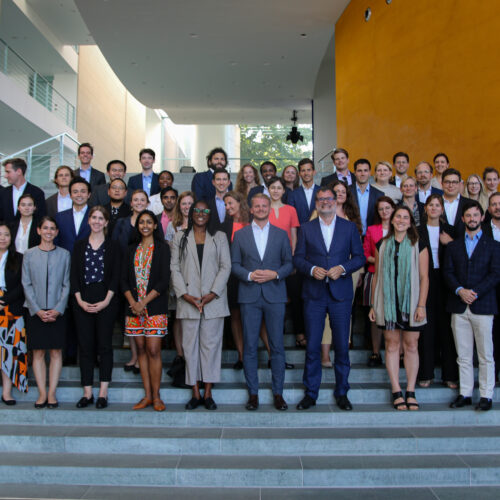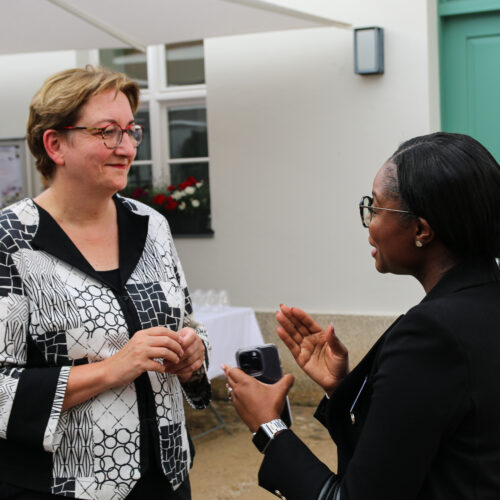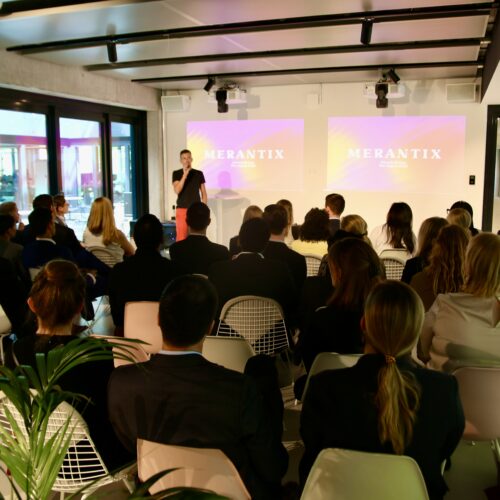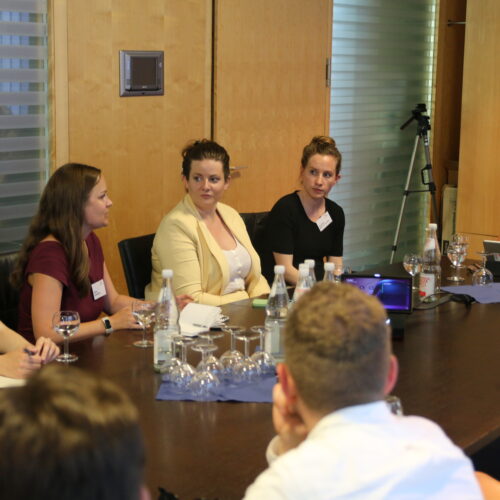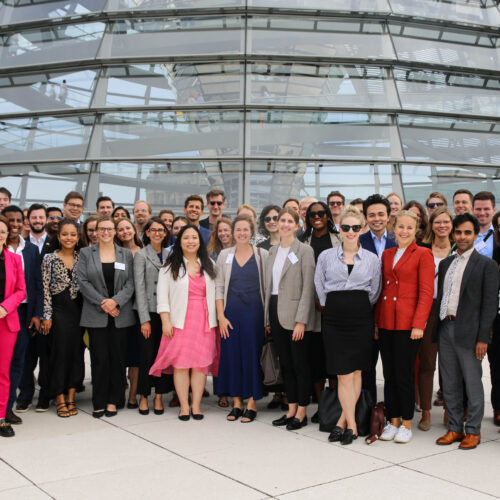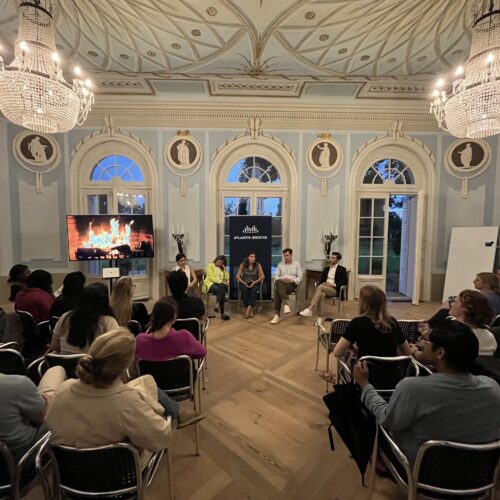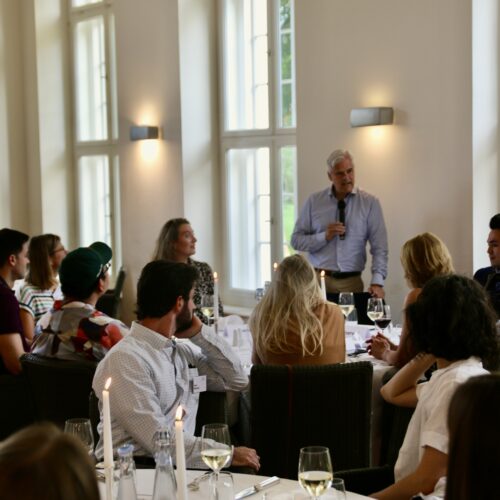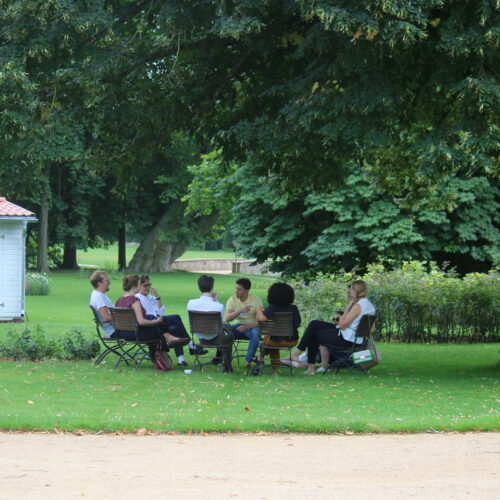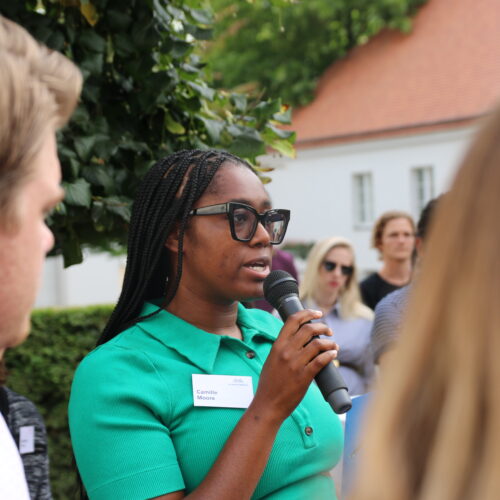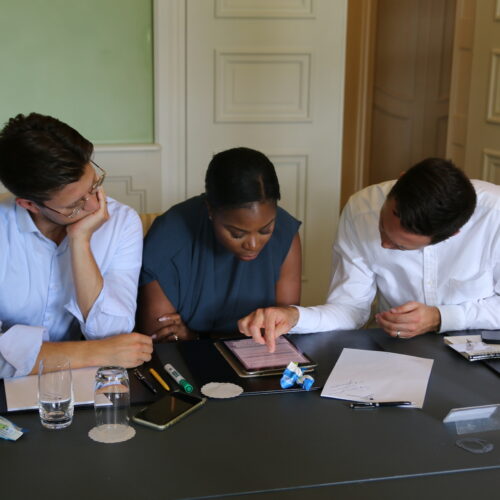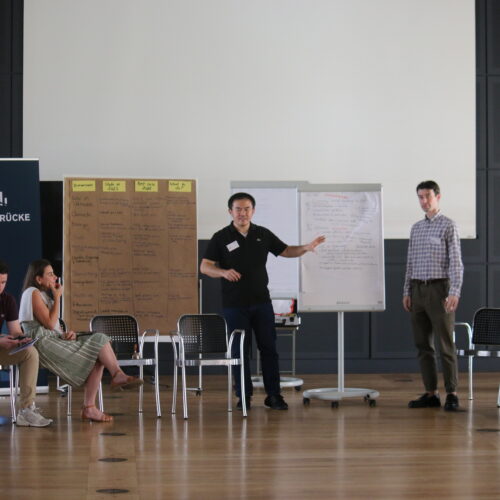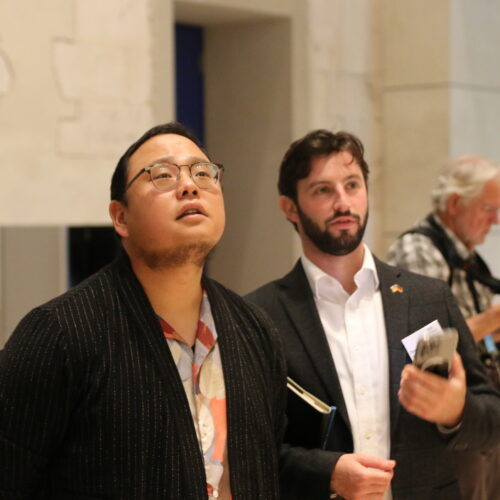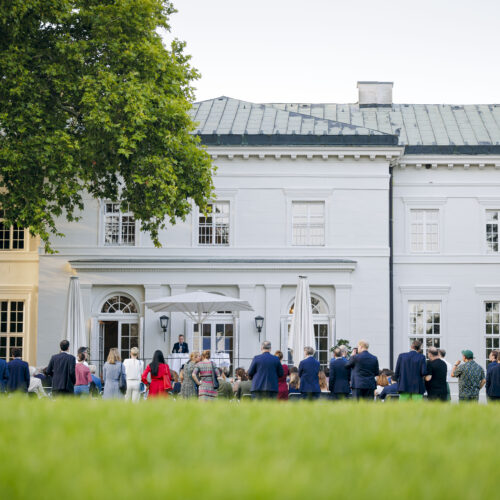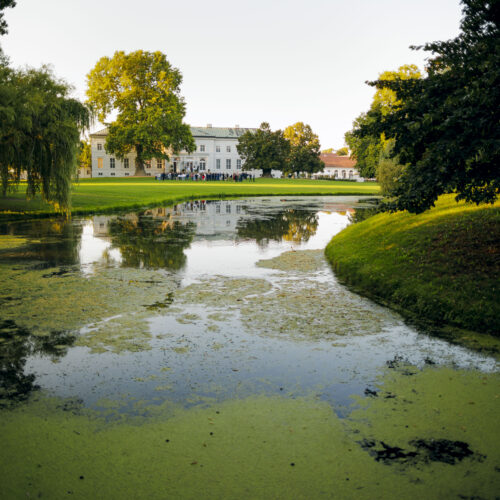 This year's German-American Young Leaders Conference of Atlantik-Brücke was held at Schloss Neuhardenberg in Brandenburg from August 12-18, as the program celebrated its 50th anniversary. In addition to a thought-provoking week filled with discussions on a broad array of topics relevant to the transatlantic partnership, this year's cohort was fortunate to experience an alumni reunion with Young Leaders from programs across the 50 years. 
by Ryan Millerick and Hubertus Riedesel Freiherr zu Eisenbach
What matters
Over the course of the week, we had the opportunity to hear from a plethora of diverse, high-level leaders across many disciplines. The list of esteemed guest speakers even included three Ministers/Ministers of State from the current government. In addition, we spent two days at the epicenter of German power and politics in Berlin with various onsite visits.
Already on the first evening, the group had the pleasure of welcoming Minister Klara Geywitz. She not only shared remarks on urban development and participated in a discussion on what the US and Germany can learn from each other, but also took time to connect with us Young Leaders over dinner. This set the stage for the intensely packed and high-caliber days to follow.
Throughout the week we engaged in deep conversations with experts on critical current topics. Colonel Jill Long shared her perspective on leadership through her experience in the US Air Force. Prof. Dr. Andreas Dombret, former member of the Board of the German Bundesbank, shared his thoughts on the "Three I's: Invasion, Inflation and Interest rates", sparking vivid conversations on global economic structures. Dr. Mareike Ohlberg offered her insights and expertise on China strategies, highlighting the need for transatlantic cooperation. A further session focused on Germany's "Zeitenwende" and the state of the German military with Colonel Frank Reiser and LTC Sebastian Bley from the German Army Headquarters. It was a pleasure to discuss matters of transatlantic and international security in such an open and trusting atmosphere. Another dialogue on voter identity was led by journalist Martin Klingst, who has spent extended time interviewing Trump voters in the US and AfD voters in Germany.
The first of two day trips to Berlin began with a visit to the AI Campus of Merantix in Berlin, where we learned about visionary startup ideas who are leveraging the potential of AI. Later, at the Federal Chancellery, we had a thorough discussion with Minister Wolfgang Schmidt, who shared intimate insights on his day-to-day work in German politics, as well as his view on current transatlantic and global challenges. As if this wasn't enough, we also got to visit the ARD Capital Studio and met with Tina Hassel, who provided her own perspective on some of the topics we addressed in the Chancellery. What a great way to compare notes, contrast perspectives on current issues and see the media at work.
The second day in Berlin began directly in the seat of German democracy at the Bundestag. Minister of State in the Federal Foreign Office Dr. Tobias Lindner, a Young Leader himself, engaged in a lively discourse with us about both the transatlantic partnership as well as Germany's role on the world stage. Our cohort's Members of Parliament then led us on a behind-the-scenes tour of the Bundestag, sharing their own stories and offering insights into their daily work. The day was capped off back in the private sector, as Google opened their doors for us and provided an insightful panel on AI and Machine Learning, featuring Eveline Metzen, Michael Neuber and Slav Petrov. What a week!
What really matters
In addition to the thought-provoking sessions with the guest speakers, we split up into working groups ourselves, in order to explore creative solutions to tackle several pressing issues. The following four topics were intensively discussed and worked on, culminating in short policy suggestions which can be found in separate documents:
Through extended discussions on these critical topics, we enjoyed immensely hearing the different perspectives around the table that come with the diverse backgrounds of our fellow Young Leaders. Learning from each other in the working groups was an enriching aspect of the week.
What matters most
Aside from the official part of the program, a unanimous highlight of the conference was simply getting to know each other and ultimately forming what will become deep and fruitful friendships, beyond a professional network. We certainly made use of the evenings, with or without the occasional glass of wine, exchanged stories, compared notes on the day and the speakers, enjoyed each other's company and had a laugh. This personal connection is what building transatlantic relationships is all about.
Lucky for us, we not only got to know each other in our cohort, but we also coincidentally got to know many Young Leaders alumni who joined the 50th program anniversary celebrations on the second to last day. As part of the evening's official agenda, Prof. Dr. Michael Hüther offered opening remarks on the last fifty years of the transatlantic relationship, followed by a panel discussion with Dr. Joachim Freiherr von Falkenhausen, Christiane Hoffmann, Sarah Kelly, and Theo Koll, moderated by Atlantik-Brücke CEO Julia Friedlander. The evening was filled with many inspiring conversations across the Young Leaders cohorts, which instilled an immediate sense of community on us. What an honor to be welcomed into such an open-minded network.
We whole-heartedly thank the Atlantik-Brücke team and the selection committee for what will prove to be a life-changing week for us.