For Blue Collar Workers in the United States, Donald Trump's Victory is Personal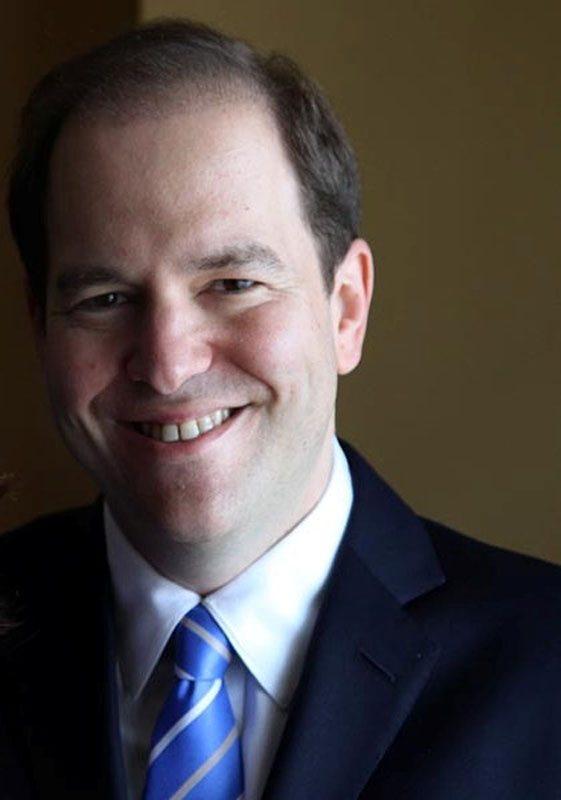 By Nelson D. Schwartz
For nearly a quarter of a century Robin Maynard has worked at the Carrier plant in Indianapolis, Indiana, building furnaces and creating a middle-class life for himself and his family.
Indeed, Mr. Maynard's hourly salary of $24 was enough to put his two eldest children through college, and he had high hopes of sending his youngest daughter, now in high school, to Indiana University to study medicine.
But his plan – and that middle-class lifestyle – was put in jeopardy last February when Carrier decided to close the Indianapolis factory and move production to a plant in Mexico.
Not long after Carrier's announcement, however, Donald Trump decided to make the Indianapolis factory and its 1,400 workers Exhibit A in his argument that the country's free trade policies weren't benefitting ordinary workers like Mr. Maynard. At the same time, Mr. Trump threatened to impose tariffs of 35 percent or more on American companies that moved production to other countries, and then shipped their products back home.
At campaign stops throughout the country and during the presidential debates with Hillary Clinton, Mr. Trump repeatedly cited the story of Carrier, and promised that if elected president, he'd call the head of the company and demand it keep those 1,400 jobs in the United States.
Thanks to blue-collar supporters like Mr. Maynard in Ohio, Michigan, Pennsylvania and Wisconsin, Mr. Trump shocked the political establishment and won the White House on Nov. 8.
So when he took to Twitter on Thanksgiving Day in the United States, and hinted that he was close to a deal with Carrier to keep the Indianapolis factory open, Mr. Maynard was feeling especially grateful.
"I'm ready for him to come," said Mr. Maynard, shortly before Mr. Trump visited the plant on Dec. 1 to announce that nearly 1,000 jobs would stay in Indiana.  "Now I can put my daughter through college without having to look for another job."
For Carrier, and its corporate parent, United Technologies, the math was simple: it takes workers at its plant in Monterrey, Mexico an entire day to earn what Mr. Maynard makes in one hour. Taking advantage of lower-cost labor and moving out of Indiana translates to a savings of roughly $65 million annually for the company.
And like many big companies, United Technologies is under pressure from investors to grow earnings by 10 to 20 percent annually – while the economy is only growing by 2 percent – so savings like that is hard to pass up.
But in states like Indiana, where only 15 percent of adults have a college degree, the loss of these manufacturing jobs means the loss of a middle class lifestyle.
The typical manufacturing worker in the state earns $59,000 a year, about $20,000 a year more than the typical service job in stores, restaurants and medical centers.
And for less credentialed workers, that margin is the difference between having a shot at a middle-class life, including owning a home and sending children to college, and having to struggle to make ends meet.
Mr. Maynard is very fortunate that the factory will now stay open – sending his daughter to college at Indiana University will cost $20,000 a year, even though it is public and he is a resident of the state.
While loans and scholarships can reduce that bill, there's no way he could afford to send his daughter there if he earned $15 an hour. That equals just over $30,000 a year – before taxes.  With his Carrier salary of about $55,000 a year, on the other hand, college is within reach for his daughter.
"These are truly irreplaceable jobs," said Scott Paul, president of the Alliance for American Manufacturing, an advocacy group. "A manufacturing job is one of the only ladders to fulfilling the American dream for a worker without a college degree."
In the popular imagination, the Indianapolis factory where 1,400 Carrier workers build furnaces and fan coils looks like a scene out of movies "The Deer Hunter" or "Norma Rae." Blue-collar guys walking through the plant gate, lunch pail in hand, or women barely getting by after years on the line.
But the reality at the Carrier plant that Mr. Trump visited is very different. About half the workers are African-American, making it a much more diverse workplace than many white-collar settings. Women account for a substantial portion of the work force as well.
"A manufacturing worker who loses their job at Carrier will be resigned to facing a lower standard of living and leaner retirement years," Mr. Paul said.
Another veteran Carrier worker, Paul Roell, sees plenty of help wanted signs at warehouses of companies like Amazon every morning when he drives to work at the factory.
The problem is that they typically pay $13 to $15 an hour – compared to the $23.83 he makes per hour at Carrier.  "I guess I could work two full-time shifts a day," he joked.
Mr. Trump's promise to keep manufacturing jobs in the United States, even if it means tariffs on imported products, was a key reason why Mr. Roell and his wife supported him enthusiastically. So when Mr. Trump was declared the winner shortly before 3 a.m. on Nov. 9, Mr. Roell and his wife exchanged high-fives.
But no matter his rhetoric – or his tweets – Mr. Trump will have a hard time reversing the long slide in manufacturing jobs in the United States. Some of that is due to factories relocating to places where labor is cheaper, like Mexico and China. In other cases, jobs are lost to automation, when robots take the place of workers.
Between 2000 and 2016, the number of manufacturing jobs in the United States has fallen from 17.3 million to 12.3 million.  And even with the pressure from Mr. Trump, at least 400 Carrier workers will still lose their jobs in Indianapolis, as some production will still move to Mexico next year.
What is more, another 700 jobs at a United Technologies sister plant in Huntington, Indiana, a two hour drive from Indianapolis, are also set to move to Mexico.
"Carrier is special because it happened at the right time and the right place and it gained a high profile," Mr. Paul said.  "But obviously, Donald Trump and Mike Pence can't intervene every time a plant closes."
Nelson D. Schwartz has covered economics for The New York Times since 2012. Prior to that, he wrote about Wall Street and banking for the Times, and also served as European Economic Correspondent in Paris from 2008 to 2010. He is a graduate of the University of Chicago, and worked for a decade at Fortune Magazine before the joining the Times in 2007. He is based in New York. You can find his articles for the New York Times »here.