Steel Tariffs are a Distraction from Transatlantic Cooperation on China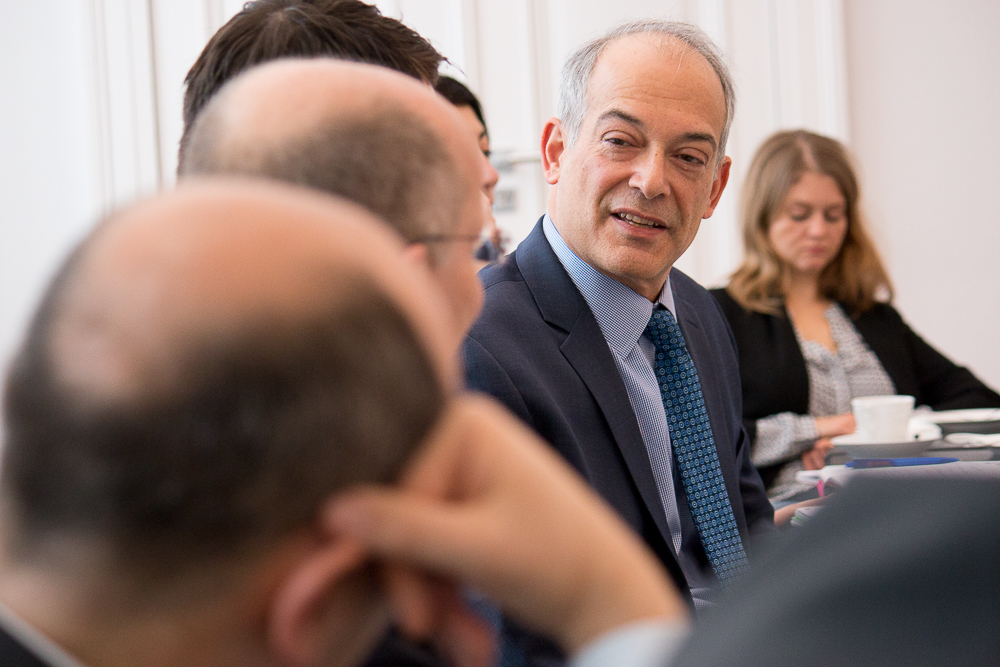 By Peter S. Rashish
The White House's decision on March 8th to impose tariffs on imported steel and aluminum is not without precedent: President George W. Bush did something similar in 2002 when there was a surge in U.S. steel imports. What is different this time, however, is the trade law President Trump called on to justify his decision – the little-used section 232 of the 1962 Trade Expansion Act that authorizes the President to bar imports if they threaten U.S. national security.
While in principle this move is compatible with international trade rules – the World Trade Organization allows its 164 members to invoke "essential security interests" to block trade – it is difficult to see how metals imports from a NATO ally like Germany could cause political or military harm to the United States. For that reason, it is far from clear that the U.S. decision would survive a challenge at the WTO dispute settlement body.
But would it be wise for the European Union (which negotiates trade on behalf of its 28 member states) to take that step and bring a case against the U.S.? The U.S. Administration has already exempted NAFTA partners Canada and Mexico from the tariffs, and there are signs that the U.S. is willing to consider exemptions for other countries if doing so would support U.S. national security. While it may be awkward for the EU to plead with the U.S. Administration, its case is an overwhelmingly convincing one and one worth making.
"The EU should bring to Washington's attention the considerable overlapping agenda that the two transatlantic trading partners have when it comes to China."
It is understandable that the EU is considering all options open to it – including not just a WTO case but also retaliatory sanctions targeted for maximum political effect. At least in the near term, however, when the exact contours of the U.S. 232 action remain in flux, the EU might be better advised to focus its political muscle elsewhere: bringing to Washington's attention the considerable overlapping agenda that the two transatlantic trading partners have when it comes to China. Before the tariff decision intervened, finding common ground on Chinese trade policies was the intended focus of a March 10th meeting in Brussels involving EU Trade Commissioner Cecilia Malmström, U.S. Trade Representative Robert Lighthizer, and Japanese Trade Minister Hiroshige Seko.
What brings the U.S., Germany, and the EU together over unfair Chinese trade practices – not only its subsidies of steel and aluminum production but also issues like intellectual property, technology transfer, and foreign investment – is much greater than anything that divides them. The challenge from China is too big to handle alone, so it is in the German and European interest to strengthen transatlantic cooperation in this field. That means it is also in the U.S. interest to do so, even if the U.S. Administration may need a friendly reminder of that fact from its European partners.
Peter S. Rashish is a Senior Fellow and the Director of the Geoeconomics Program at the American Institute for Contemporary German Studies (AICGS). He also serves as a Senior Advisor on transatlantic economic relations to Transnational Strategy Group and the European Policy Centre. Earlier he served as Vice President for Europe and Eurasia at the U.S. Chamber of Commerce, where he spearheaded the Chamber's advocacy for a comprehensive trade agreement between the U.S. and the EU.
»Link to Peter Rashish's full biography