"Privacy is of paramount concern for us"
Interview with Jay Carney, Senior Vice President, Global Corporate Affairs, Amazon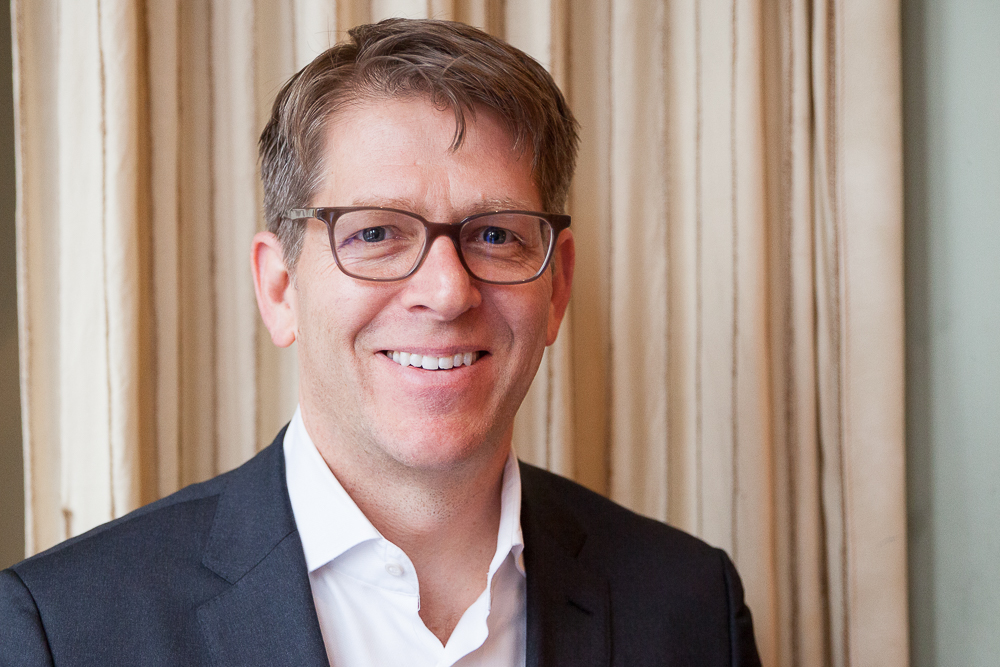 Jay, what do you think are the biggest challenges to Amazon's growth in Europe, specifically in Germany? 
We have some of our oldest businesses outside the United States here in Europe. We launched in Germany and the UK in 1998 and in France in 2000. Germany is, with over 16,000 employees, our second largest country after the United States.
We are a tech company and we are proud of that, because tech enables everything we do. But we are different from other tech companies, because we establish a physical presence and we hire thousands of people in the countries we do business. We are really integrated into the fabric of those countries. Something people even in the United States often do not know, is that at least half of what you see—and in Germany even more than half—is not Amazon, but third-party sellers. Tens of thousands of those sellers are European sellers. We are giving tools and services and empowering start-ups and small and medium-sized businesses, so that they then hire more people in order to have a great downstream impact on the economy.
I am optimistic about Amazon's future. We are here to stay and we tailor our markets to every country, not only operating in the native language, but also making sure that we provide the kind of customer service that people expect.
So, hearts and minds?
Yes, hearts and minds. It sounds like a cliché and before I went in, I might have thought it was, but it is actually true. It is customer obsession which is the driving idea behind Amazon. Every time we think about a new idea, we think about what the customer wants and how we get there. We work backwards from there. This sort of obsessive focus on the customers serves us really well, because customer trust and loyalty is really important. So we explain what we are doing and hopefully customers will like it.
To follow up on the trust question, what exactly is Amazon doing to alleviate some of the concerns that exist around Artificial Intelligence?
I think this is a great question, because Artificial Intelligence is a major part of what will drive technological innovation in the coming years and decades. Machine learning and computer vision are aspects of technology that hold great promise for making peoples' lives easier and more convenient, and also providing services that not too long ago, we could not even have dreamed of.
But we understand that, as a company that is doing research and development on A.I. and machine learning and using it in our businesses, we need to help educate folks in terms of its impact on jobs and privacy. Everywhere we do business, we engage with local authorities and experts to make sure that they know that privacy is of paramount concern for us. Our Echo devices, which we have here in Germany with "Alexa", have all kinds of safeguards built into them. These ensure that customers can find out everything that is sent to the cloud and are able to erase everything at any time they want to—either a single thing or the whole collection of interactions they may have had. You know, the Alexa devices have analogue microphones. Unlike your phone or most of modern technology, it cannot be tampered with through software—it has to be tampered with in person, which makes it much safer and more secure. So we are constantly looking for ways to enhance security and safety and also explain the benefits of technology that we use.
Interview: Ana Ramic